70 Cute Nicknames for Ethan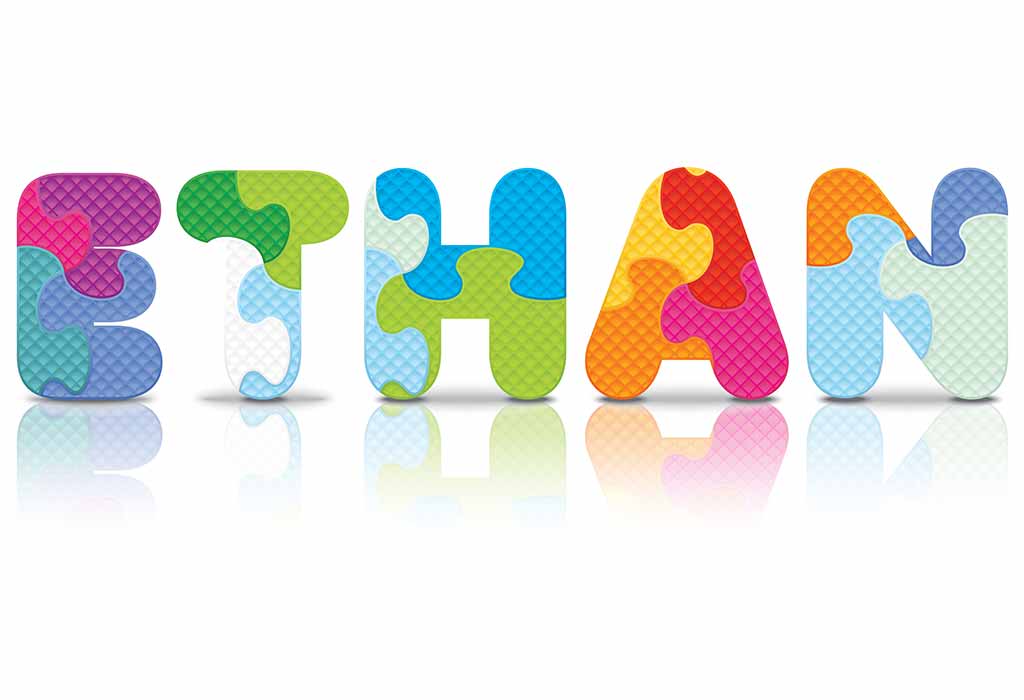 Christening of babies with a suitable name can be a challenging experience for most new parents. Instead of stressing over it, one must consider researching to gather information on the name's significance and meaning before selecting one.
Ethan
is a one-of-a-kind name that succeeds in being
classic
and fashionable, serious and cheery,
strong
, and sensitive at the same time. Similarly, deciding on common nicknames for Ethan can be a fun activity that involves creativity and ingenuity.
Meaning and Origin of Ethan
Derived from Hebrew name Eitan which translates to "Firm," "Endurance," "Strength/Strong," "Steadfastness," and "Long-Lived." Ethan appears in the Holy Bible Ethan eight different times, including the first book of the Kings in the Old Testament. Ethan, the Ezrahite, is praised for his wisdom that was considered just second to King Solomon.
Nicknames for Ethan
Funny nicknames for Ethan can play a vital role in lightening up a brilliant smile on your child's face every time you call out to him. Here are some adorable nicknames for Ethan that can reflect a healthy sense of humor:
Eeth
Eethie
Eddy
Eytie
Ian
Han
E-Train
Ethell
Thanie
E-Bear
Eathan
Eether-egg
ET
Ethic
Ethanos
Ethanator
E bae
Ethanol
Ethan, the man
Ethot
Ethaniel
E-man
Ellen Degeneres
E boy
Big E
Ethanette
Etan-man
The E man
E-tain
Ethanuel
Eitaan
Ethel
Eth-rex
Ermen
Ein
Eef
Ewok
Ethee-Peathy
Naht-e
Ethabelle Delphine
E-tank
E money
Eh-than
Eth-E
mEthane
Aitan
Eitan
Etan
Ethene
Ethie
E.T
Wheat thin
Fin
E
Tin-Tin
E-Tee-Wee-Tee
Mr Ethan
Ety
Ean
Eian
Tan-Ta
Ethereal
E-Thang
Ethsie-Weetsie
Glee-Tan
Thantastic
Etahn
E Bear
Thanny
Etha-Bubba
Popularity of the Name Ethan
Ethan is as famous in the United States as England, Wales, and Scotland. Although Ethan has been in the top 100 most recognised names in the United States for over 30 years now and in the top 20 for the last two decades, its popularity has not always seen sunny days. After being among the top 1,000 most famous names in 1901, Ethan fell off the list soon. It wasn't until 1952 that it reentered the list to occupy the 996th spot. According to the US data, 97% of all American boys named Ethan were born after 1989. Ethan was the 10th most popular boy's name in 2016 and ranked 13th among names given to boys as per the latest 2020 data, with 9,464 babies named as Ethan that year. This name's enduring strength and popularity have grown over the years to appear as a literary novel Ethan Frome, as a historic Revolutionary War hero Ethan Allen and protagonist Ethan Hunt in the successful movie franchise "Mission: Impossible."
Famous Celebrities With the Name Ethan
Many famous Ethans can dazzle you with a list of their accomplishments. Here are some notable celebrities with the name Ethan who are icons sharing this wonderful name:
| | |
| --- | --- |
| Name | Who He Is |
| Ethan Hawke | Actor |
| Ethan Gaga | Canadian Soccer Player |
| Ethan Watts | American Volleyball Player |
| Ethan Canin | Author and Educator |
| Ethan Coen | Film Director |
| Ethan Luck | Musician |
| Ethan Phillips | Actor and Playwright |
| Ethan Moreau | Ice Hockey Player |
| Ethan Allen | American Baseball Player |
| Ethan Peck | Actor |
Variations of Ethan
Variations of Ethan are modified versions of the real name that have found relevance in other languages and cultures. Here are some variations of the name Ethan that sound equally charming:
| | |
| --- | --- |
| Name Variation | Origin |
| Eitan | Hebrew |
| Aithan | Greek |
| Izan | Spanish |
| Ethen | German |
| Etan | Latin |
| Eytan | Hebrew |
Ethan is a predominantly male name demonstrating an attractive distinction due to its Biblical association and beautiful meaning. Thus, unique nicknames for Ethan sound trendy and chic enough to appeal to the modern-day parents looking to nurture a solid personality in their son.