50 Cute Nicknames for Victoria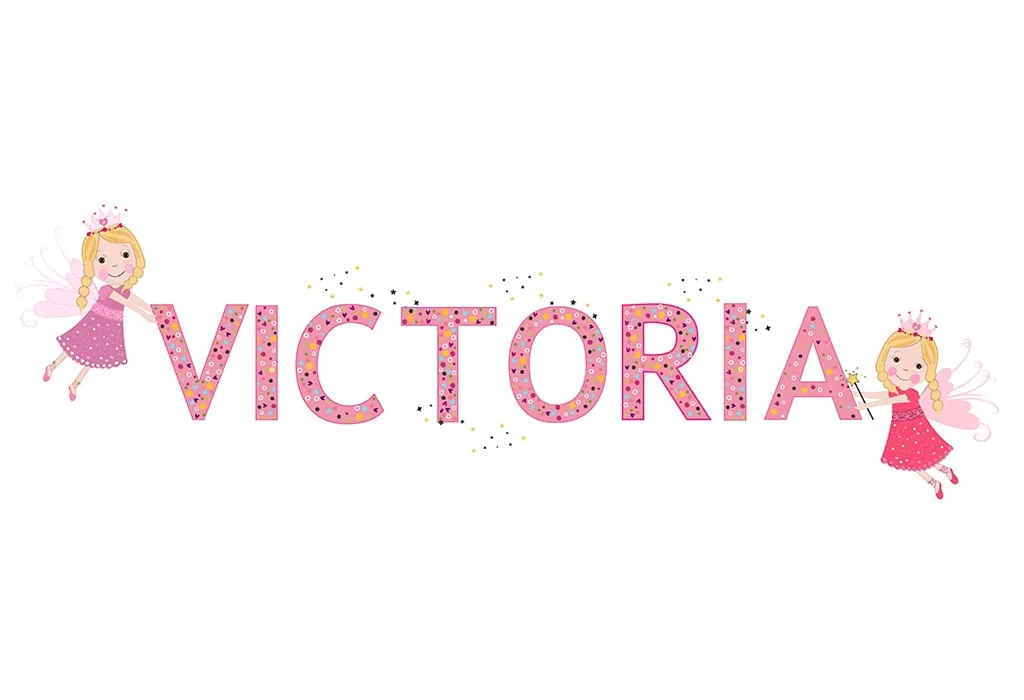 As time moves on, traditions and conventions also change to sound more appealing to the present generation. Each time a new catalog of names is drawn up, they follow the latest trends and offer an ideal avenue to explore, mainly if many more familiar names are not as appealing. Common nicknames for Victoria have become popular recently due to their powerful meaning and association with historical figures and modern pop-culture celebrities.
Meaning and Origin of Victoria
Victoria is a girl's name of Latin origin and means' victory conqueror.' Victoria was a goddess of victory for many centuries in Roman mythology, corresponding to the Greek goddess Nike. Indo-European origin, this feminine name is also used as a family name. This early Christian name refers to the praise of God, who gives us victory. It is the feminine variant of the masculine name Victor and Victorius. This timeless name started gaining popularity outside of Europe in the English-speaking world after the 19th century, when Queen Victoria began ruling over the United Kingdom for almost 64 years, denoting the period of reign as the Victorian era.
Nicknames for Victoria
Nicknames can be a sign of affection that signifies a close emotional bond between a parent and a child. Here are some funny nicknames for Victoria that may sound playful enough to humor your child.:
Tori
Toria
Torie
Vee
Vic
Vicki
Vickie
Vicky
Vikki
Viv
Vivi
Vi
Vix
Vixy
Oreo
Vita
Via
Vera
Veta
Vira
Viki
Tory
Vika
Ria
Tia
Ori
Ory
Ora
Kit
Rory
Thora
Vittie
Vicci
Toya
Tova
Kitty
Vicky T
Vicky-vic
Toia
Roo
Vicsterrs
Icky Vicky
Wiktoria
Vikilein
Queenie
Tor
Vic-tore-iya
Victoire
Viktorka
Victrice
Popularity of the Name Victoria
One among the top 300 names since 1900, its popularity has steadily risen to peak in 1999 when it hit No. 16 with a total of 11,872 babies bearing this name. The former English Spice Girl Victoria Beckham came onto the scene with a bang in 1996 and made a remarkable contribution to the sudden jump in its rank. Since 2000, Victoria's standing has fluctuated between the top 20 and 30 names until it settled at the 34th spot as the most popular name for girls according to the latest Social Security Administration data of 2020.
Famous Celebrities With the Name Victoria
Many famous Victorias have a massive fan base due to their widespread fame and glamorous lifestyles. Here are some notable personalities with the name Victoria who can lend their star appeal to your child's identity:
| | |
| --- | --- |
| Name | Who She Is |
| Victoria | Crown Princess of Sweden |
| Victoria Beckham | English Fashion Designer and Singer |
| Victoria Justice | American Actress and Singer |
| Victoria Principal | American Actress |
| Victoria Woodhull | American Suffragist and the First Woman to Run for President. |
| Victoria Baldesarra | Tv Actress |
| Victoria Silvstedt | Model |
| Victoria, Princess Royal | Daughter of Queen Victoria |
| Princess Victoria of the United Kingdom | Daughter of King Edward VII and Queen Alexandra |
| Victoria (Gallic Empire) | Mother of Emperor Victorinus |
Variations of Victoria
Many variations of Victoria have evolved after crossing barriers of countries, cultures, and languages. Here is an updated list of variations of the name Victoria that might tickle your fancy.
| | |
| --- | --- |
| Victoire (French) | Viktoria (Russian) |
| Viktoriya (Russian) | Vittoria (Italian) |
| Ria (Danish) | Tori (Japanese) |
| Torie (Latin) | Vickey (Latin) |
| Viki (Latin) | Vikky (Latin) |
Despite the traditional aspect of Victoria, this name has a naturally winning aura, imparting an upbeat feeling to a child. Thanks to her stylish V sound, Victoria's unique nicknames are surprisingly in-step with today's modern choices. Applied to both person and places in the likes of Virginia and Charlotte, this posh and classic name with its positive meaning has been carried over the centuries, proving itself a winner time and again.