170+ Modern & Unique Hindu Baby Boy Names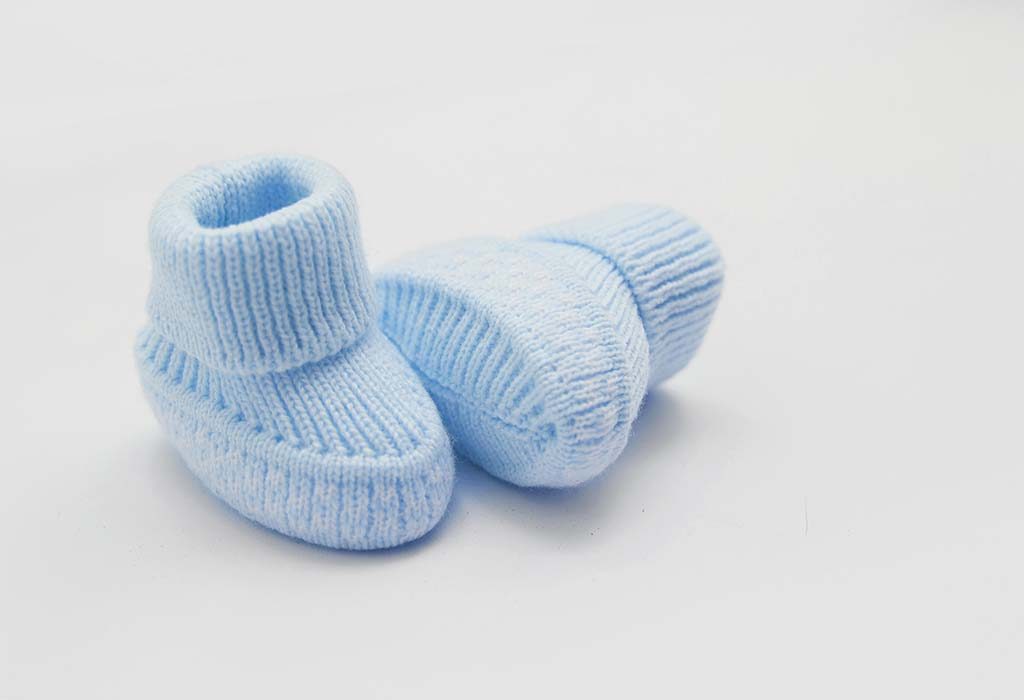 Naming your child is a very important task. You want a name that not only sounds good but also suits your child. It is an exciting moment in your life, especially if it is your first child. You may wish to name your child something that represents your identity, your culture, or your religion. In this article, we will look at male Hindu names you can consider for your little boy.
Hinduism is a way of living and more than a religion. People across the globe follow its tenets, and cultural philosophies and enrich their lives with the meanings and customs included in it. The bright side is, it also endows beautiful and unique names for the beloved children of parents. Whether you want a Hindu name for your baby boy or are brainstorming for ideas, Firstcry has got you covered.
Unique Hindu Baby Boy Names That Stand Out
Here is a list of unique Indian Hindu Baby Boy Names for your references. We'll get into some uncommon boy names too in this article and more, but for now, take a look and be amazed.
The sun/a being who illuminates life
Crack of dawn
Shape or form
Clever/Witty/Intellectual
Outward image/Physical Appearance
Humane/One who shows compassion to everyone
One who is loved/One who does not know fear
Unparalleled/Supreme
Exceptional/Unique/Unconventional
10. Archis
Ray of light/Hope
Meaning/Significant
Strength/Thunder/Moon
13. Aakesh
Lord of the sky
14. Bodhi
Awakening/Englightenment
Handsome/Bravery
16. Bhavatu
Praise The Lord
Multifold/Abundant/Many/A lot of
Humble/Modest/One who doesn't have an ego
The act of collecting something (also popularly known as 'The moon')
Energy/Vitality (Its origins trace back to an ancient Vaishnavite saint known as Chaitanya Mahaprabhu)
One who is perceptive and is known to make the right decisions
23. Chitin
Intelligent (It's also a name that's smooth and sounds catchy)
24. Chitvan
To meditate/contemplate/think/ponder
25. Charun
One with beautiful eyes
26. Daivey
Dearly loved
Birthed from the Gods/Bestowed from the Gods
Divine/Holy/Pious/Purity
One who resembles in appearance to that of a God or Divine Poet
One of the many names of Lord Shiva/another name for Lord Rama
Patience/One who can remain calm and persevere through tough times
32. Dhira
Fearless/One who is brave beyond limits
33. Dhrsita
Fearless/One who is brave and bold
It's a traditional name which translates to 'Son of Manu'
35. Dravina
Abundance/Power/Strength/Wealth
One who can win over others
Spiritually inclined
Ruler of Wealth
To Show Mercy/Be Forgiving
Liquid (like water)
The Sun
One who is beautiful/handsome
Happiness/Joyfulness/Positivity
Being expected of (if you hold some expectations from your child for the future, this name is apt)
Translates to 'cherishable' which means enjoying the little things in life and living to the fullest by being in the moment
Identical/Similar in Appearance (like twins)
Desire/Wish/Goal/Aim
48. Elil
One who is handsome
49. Ganak
An astrologer
Sage/Ebony/Strong/Bark of a Lotus Tree
In the journey of undergoing/in the process of attainment of something
One of the rarer names Lord Buddha was addressed by
Another name for Lord Shiva
This is an emerging mainstream baby boy names which translate to 'purity' or 'clean.'
Tracing back to many centuries ago, it's one of the rare names of Lord Shiva
Heart (suitable for baby boys who are shy, creative, and brimming with positive energy)
57. Harshu
Smile, happiness
58. Ikshan
Sight
God of The Earth
60. Jogesha
Master of Yoga
61. Onir
Shining
62. Panna
Emerald/Grace
63. Sayaka
Brilliant/Clear
64. Varenya
Most excellent
List of Modern & Latest Hindu Baby Boy Names
Everybody likes the classics, but modern parents enjoy keeping up with the latest trends. Famous baby boy names these days don't sound traditional at all and in fact, may surprise you. Here is a list of 113 newborn baby boy names which are truly original and modern.
Inspired by the twin sons of Surya and Sanjna, the name translates to mounting on horses
One who enjoys a long and prosperous life
A being who is brimming with wisdom
Dignity/Passion/Heroism
One who represents the five elements of nature – fire, water, air, wind, and void.
One who overcomes obstacles easily or is unstoppable
Translates to 'love' that resembles masculinity
8. Adhija
Superior by birth
Common man/A being who lives
Thunder/One who has attained enlightenment/A being of profound knowledge
Archer/One who has perception/Radiant being
Hero/Golden being/The Radiating Sun
Lust/A popular name of Lord Indra
The name of a place where the crop Barley was once grown
Translates to 'Jain Tirthakar'
Feet
Witty/Intellectual
King of Kerela
19. Chinmay
Full of knowledge
Prince
21. Daiwik
By the grace of God
One who is blessed by the Gods
God of Light
Horizon/Infinite/Unending
Lord of the Lords
God
Luminous Circle
Blessed/Endowed with prosperity
A friend of God/God's Ally
30. Ehit
Always smiling
Two persons' light manifesting in a baby
Herb/Medicinal Plant
Prince/Son of a King
Focused
35. Faneendra
Another name of Lord Shiva
Lovely/Endearing
God of Serpents
Lord Ganesha
One who is loved
Secret
God of Knowledge
A name for Lord Vishnu
43. Gana
Lord Shiva
44. Harsith
Joyous, cheerful
The Beginning of Winter
God of Riches
Golden God
Ruler of the Lions
Happy
Lord Krishna
Love/Affection
A being who thinks good regarding everyone
God of the Earth
The Sun
God of Bravery
56. Ilakiyen
Literary Genius
57. Ilanthiraiyan
Youthfulness/Energetic/Vitality
58. Isaiko
Ruler of Music
Good Natured
60 .Illesh
Lord of Earth
61. Joshit
Pleased/Delighted
Radiance
One who wields Fire
True to one's words
Brimming with Vitality/Lively
Quick/Fast/Speedy
Victory/Winner
God of the Universe/Universal Lord
Artistic Genius
Famous/Popular
Divine Lullaby
Another name for Lord Vishnu
Another name for Lord Ganesh
Goal/Target
Write/Document
God of Three Worlds
Conqueror of the Planet
Ruby
The Sun
Name of a river in Arunachal Pradesh
81. Lusha
Saffron
Mars
Prophet/Founder of Islam
84. Mannanew
Celebrate
Idol/Role Model/Somewho who is looked up to
Positive/One who always smiles
Sage/Devi Lalita's Advisor
Precious/Rare
The spirit that ignites one's curiosity
90. Nayat
One who commands
Behaviour/Conduct
Blue
Wielder of Water
Pure/Clean/Goodwill
God's Gift
Shapeless
Wisdom/Information
New/Original
Lord of Flowers
One who leads humankind
Man of the Sea
The Flame's Son
103. Oppilaa
Original/One of a kind
Meditative/One who knows The Truth
Artist/Intuitive/Creative
All-rounder
Straight/Composed/Erect
Straightforward/Honest
One who seeks the truth
One who appears in dreams
111. Sarvagya
A name for Lord Shiva
112. Tavish
Heaven
113. Yajvan
Worshipped
Video
Tips for Choosing The Best Hindu Name for Your Baby Boy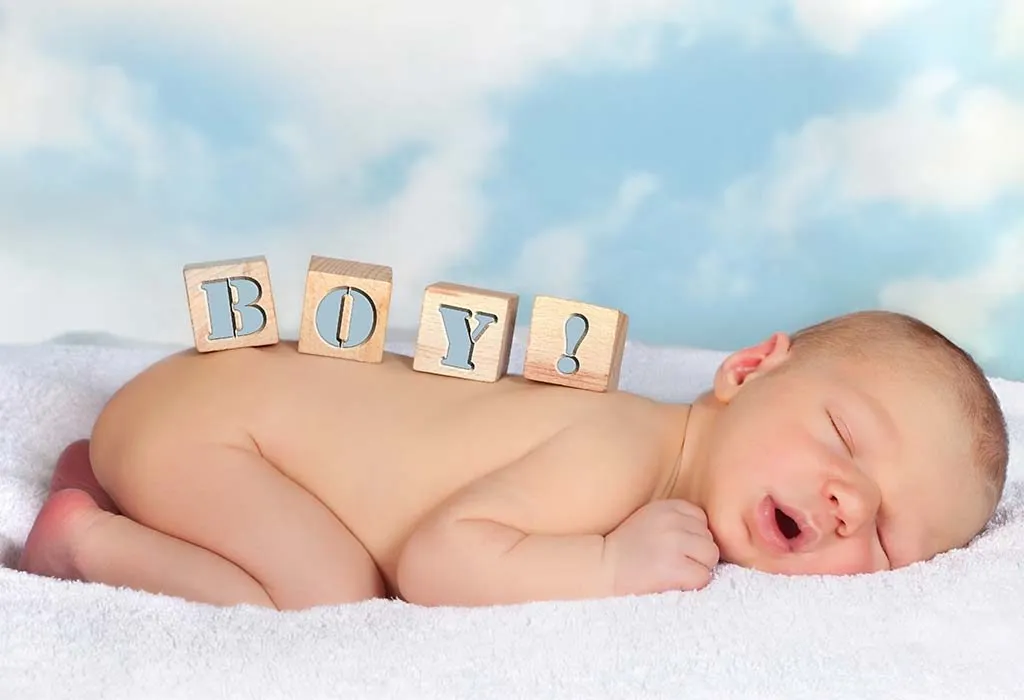 Choosing a Hindu baby boy name is no easy feat since you have so many options. And a name is a word that sticks with your child for the rest of his life. Parents consider naming their children to be a joyful and auspicious occasion, rooted deeply in their culture and religion.
Here are some tips which you can use for deciding which name to give to your child or how to go about naming him:
1. Reflecting Your View of Life
At the end of the day, the name that sticks forever should be one that's meaningful. Picture your way of living and how you see the future. Try to find a name that matches that emotion or viewpoint. Children bring meaning into their parents' lives, and names should weave their philosophies and aspirations into a reality.
2. Check The Initials
This tip doesn't apply to just Hindu name but any name you think of. For example, if your child's full name is Balram Sikhdar – spell out its initials and see what it sounds like. In this case, it's B.S. which translates to 'Bullshit', and there may be a chance he may be made fun of in school. When picking a name, see that it goes well with the surname and its initials don't sound funny or weird when spelt out.
3. Using Numerology
You can choose baby names with numerology in mind. This is when you pick a lucky number and a name that matches it.
4. Make It Memorable
A name should be easy to remember and memorable. Giving your baby a name that is short, crisp, and sounds good when read aloud is a good choice. The name could be based off a mythological character, thus representing their way of life, or represent an element of nature. It could represent a human emotion too or a philosophy. There is so much territory to explore in this regard but the biggest tip, if it's long and too difficult to pronounce – it's a bad idea. Make it's short and sweet.
5. Name It After a God
If you'd like to give a child the Divine touch, name it after God. Often, in Hinduism, naming your child after a God has shown to shower blessings which manifest in the future.
6. Think Zodiac Sign and Time
If you believe in the concepts of astrology, then choosing a name according to zodiac signs and the time of birth could prove to be fruitful.
7. Going Traditional
Although we understand having a modern and catchy name may impress others, sometimes it's the classics that stand out the most. You may think of giving your child a long name but if it's easy to remember, unique, and worth reading aloud – why not?
When you're picking a name, think carefully. And think.
Never name your child on impulse and brainstorm your options. Because once you do name them, you won't be able to change on a whim or in seconds when it's put on paper. So go through your thoughts carefully, talk to your relatives or sit down with friends and discuss.
Also Read:
Unique Indian Baby Boy Names
Modern Baby Boy Names with Meaning
Unique Lord Vishnu Names for Baby Boy with Meaning
Famous Lord Hanuman Names for Baby Boy with Meaning
?>