500 Baby Girl Names That Start With W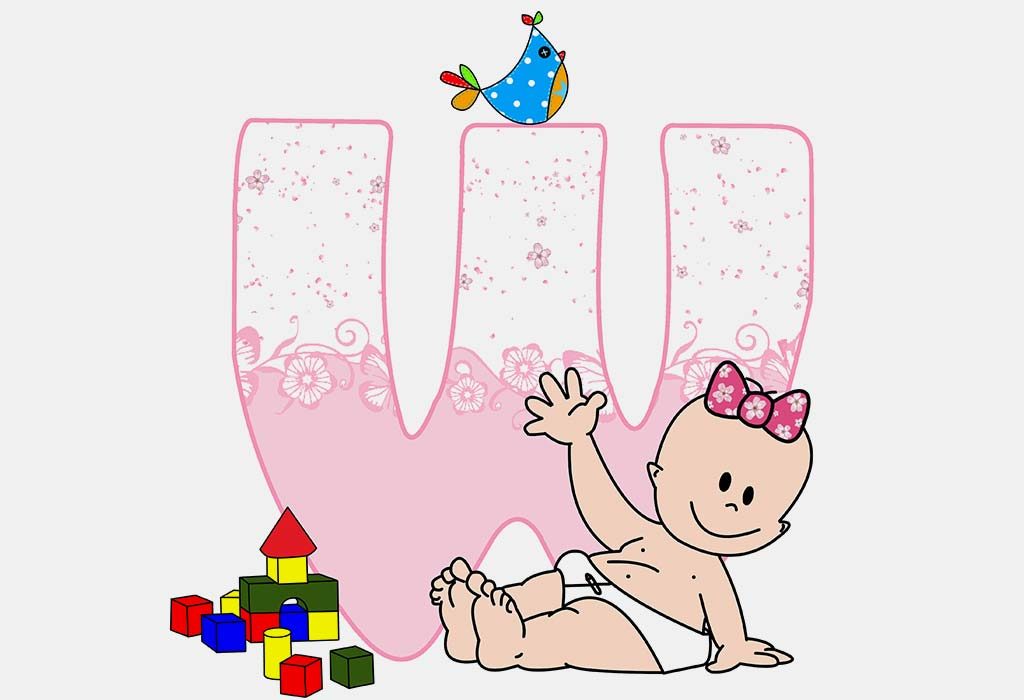 In this Article
As parents we always look for everything best and unique for our kids, names are not an exception either! So here we have suggested 500 beautiful w letter names for girls which you may consider while choosing the perfect name for your daughter. These names are perfect for parents looking for unique names for their daughter!
Some of the popular American girl names are Willow, Winnifred, Waverly, etc. Popular names are easy to remember and spell, but may not be up to the liking of all! So you don't need to go with the names that are common and may choose to select a name that's unique and suits your little lady's personality!
Popular Baby Girl Names That Begin With W
Below mentioned are female names that start with W.
We hope you liked our diverse mix of female names that start with W. Windflower and Welomena are the names we personally like for cute little baby girls, as they have a slightly unique yet a cute ring to it. The name you give her will shape her into the women she becomes, not that it will shape her destiny completely, but yes it play a part in making an impact upon how people would perceive her. We are sure she will thank you when she grows up for the fantastic name that you gift her.