50 Plant Names for Baby Girls With Meanings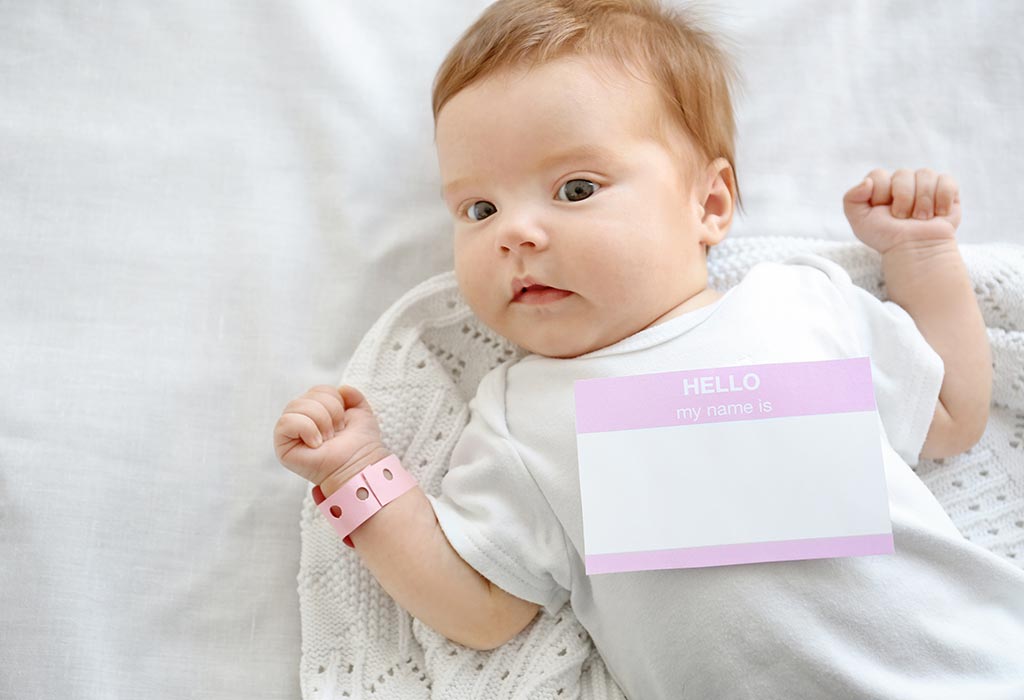 In this Article
Plants are fundamental for our survival and well-being. However, they serve more than the obvious purpose of giving us medicine, fuel, and food. The aesthetic quality of plants can inspire parents to
look for a suitable name
in the natural world. Those who love gardening or spending time taking care of plants may name their child after their favorite plant. Science estimates that there are more than 390,900 plants globally, and each plant has a unique quality about them.
From exotic, bizarre to interesting, plant baby names can be as varied and diverse as the species. Cute plant names have meanings related to plants and plant life. A plant-themed baby name could be perfect for a youngster who has parents who specialize in botany or horticulture. Plant-themed baby names are available in a wide range of styles. From vintage and classic to bold and cool plant names for girls, all these names are super trendy and are sure to catch the attention of new-age parents.
Below is a piece of comprehensive information on plant names for babies that will evoke a sense of innocence, simplicity, and reverence for nature.
50 Best Plant Names for Girls
Plants are not just leafy and green but just as lovable as baby girls. Here is a rounded up of some of the best plant names for girls with meanings that are the best fit for your little future botanist:
1. Acacia
This Greek name means 'thorny tree.'
2. Ainsley
This Old English name means 'only hermitage wood or clearing.'
3. Alaque
This native American name means 'sweet gum tree.'
4. Alivette
This Latin name means 'Olive Tree".
5. Alona
This Hebrew name means 'Oak Tree".
6. Althea
This name of Hebrew origin means 'healing herb".
7. Bay
Bay leaves were used to make the crowns of notable poets, doctors, and warriors. It also means 'sea inlet' in English.
8. Bryn
Bryn refers to a 'hill' in Welsh.
9. Calendula
Another name for the 'Marigold' plant, Calendula means 'little calendar' in Latin as it would bloom on the first of every month.
10. Cerise
A variant of 'cherry,' Cerise means the same in French.
11. Chloe
Inspired by the name of the indoor plant Kalanchoe, Chloe also means 'growth' or 'blooming' in Greek. It is also an epithet of the Greek Goddess of agriculture, Demeter.
12. Cicely
Cicely means 'blind' in Old English.
13. Chi
Chi signifies a tree branch as per the Vietnamese language.
14. Clemetis
Clematis means 'a climbing plant' in the Greek language.
15. Daphne
This Italian word means 'a Laurel tree."
16. Drusilla
This Latin means 'an Oak tree.'
17. Ela
This Hebrew name denotes 'an oak tree.'
18. Fennel
Derived from Latin, Fennel means 'hay.' This plant was highly prized amongst Ancient Greeks and Romans.
19. Ginepro
Ginepro is the Italian name for the Juniper plant, also a symbol of the Syrian Goddess Ashera.
20. Haruki
This Japanese word indicates 'a springtime tree.'
21. Idra
Idra refers to 'A fig tree' in the Hebrew language.
22. Indigo
Indigo means 'Indian dye' in Greek.
23. Jacinda
This Spanish name refers to "the hyacinth plant."
24. Juniper
Derived from the Latin word Juniperus, it includes junio, which means "youth" or "evergreen."
25. Leena/Lina
This Arabic word indicates 'a palm tree."
26. Lowrinda
This German name means 'a Laurel tree."
27. Lubna
This Arabic word denotes 'a storax tree."
28. Liv
This popular name comes from the olive plant. Liv also symbolizes 'life' in Norwegian and Danish.
29. Makala
Makala means "A myrtle tree" in Hawaii.
30. Miki
Miki means a beautiful tree in the Japanese language.
31. Mirti
Mirta means 'crown of thorns' in Greek dialect.
32. Odell
This name of Old English origin means 'woodhill.'
33. Oleander
This Greek name means 'everlasting tree' or 'evergreen tree.'
34. Ren
Ren means 'water lily' in Japanese.
35. Roselle
Roselle is the name of Rose in Latin. It also refers to a hibiscus plant found in several parts of Asia.
36. Sage
This perennial evergreen shrub means 'wise' in Latin.
37. Sakura
Sakura means 'cherry blossom' in Japanese.
38. Savannah
Savannahs play a vital role in the ecosystem and refer to as "grassland with a few plants or trees" in Spanish.
39. Nikki
This name of Japanese origin means 'two trees.'
40. Philyra
Philyra indicates 'a lime tree' in Greek.
41. Phylis
This name of Greek origin refers to 'greenery."
42. Petunia
This female name of Latin origin means "Flower From Nightshade Family." This plant of the nightshade family bears brightly colored funnel-shaped flowers.
43. Rowan
Derived from a Gaelic word, Rowan means "Redberry tree."
44. Silvia
This name from Italian dialect means 'Forest.'
45. Taimi
Derived from the Finnish language, Taimi means "sapling."
46. Tulip
This popular girl name of Turkish origin means "turban" due to the distinctive shape of the Tulip flowers.
47. Verbena
The stylish name has a Spanish and Latin origin, which means 'sacred foliage.'
48. Willow
The name of English origin means "willow tree" and "freedom."
49. Yasmin
Yasmin means 'jasmine' in Arabic.
50. Zetta
Derived from Hebrew origin, Zetta means symbolizes "an Olive tree."
The scientific and common labels of plants are rich in meaning that more often than not reveal their history, uses, or myths of a particular species. The therapeutic effect of plants cannot be undermined, especially when you're surrounded by them in a home or outdoor setting. Moreover, as the world is becoming more ecological, parents are showing their respect to nature by choosing cool and catchy plant-based names that add a certain degree of softness and freshness to their baby's personality.
?>