15 Most Popular Craft Books for Kids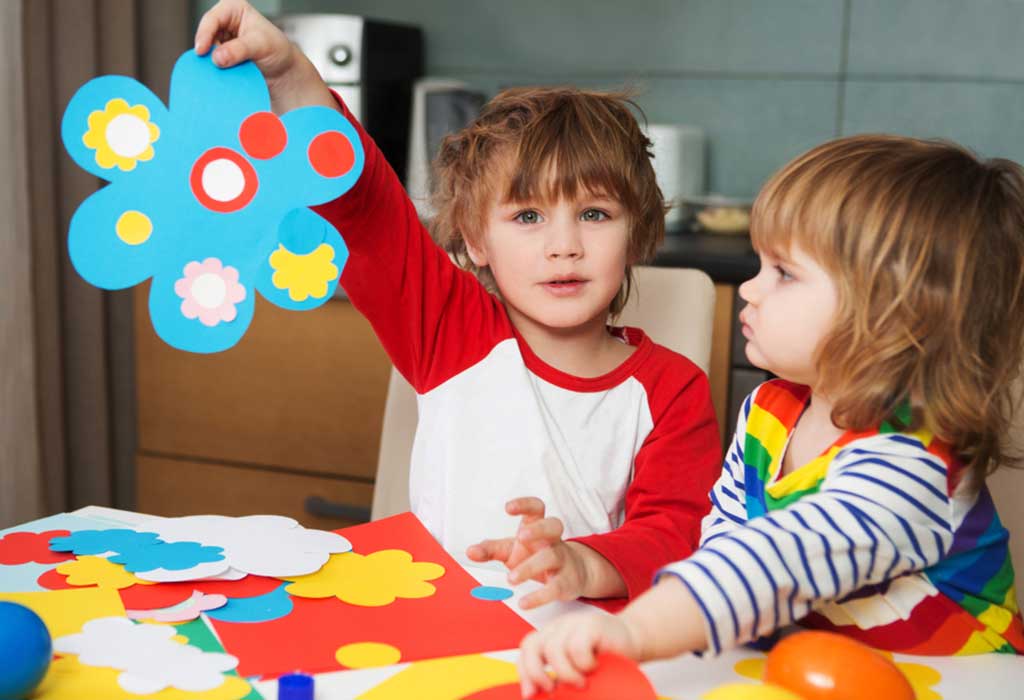 In this Article
Crafts are an excellent way to keep children busy and entertained. For some children, an interest in creating stays with them as they grow up, resulting in a fun and skillful hobby for them to indulge in during their free time. If you have children who love getting creative with crafts, you may find yourself constantly looking for inspiration or fun craft ideas. This is when it can be helpful to have a good child craft book or two lying around.
Not only will they be able to help you get inspired with new ideas and activities to get the kids involved in, but they will also provide your children with an excellent resource through which they can broaden their knowledge and learn new things. And the best part is, they won't need to have any screen time to access great information!
15 Awesome Craft Books for Children
Whether you are looking for a good crafts book for your household or a gift for a child, here are some of the best craft books for kids for you to consider:
1."The Everything Book: A Treasury of Things to Make and Do" By Eleanor Graham Vance
This handy book was first published in 1974, and it is full of all the information you need to keep your children entertained healthily and productively. It includes fun things such as recipes for crazy cake and fun riddles and rhymes to learn. The book is divided into two parts; the first section covers Things to Make, while the second section covers Things to Do.
2."The Golden Book of Family Fun" By Peggy Brown
This book will become your go-to book when looking for ideas for family night or to fill in some free time with the children. It has information on many fun party ideas, activity ideas, and exciting arts and crafts that you can all try together.
3."Made to Play! Handmade Crafts and Toys for Growing Imaginations" By Joel Henriques
The author made this book to encourage children in open-ended play and help stimulate the children's imaginations. Projects include building blocks made of paper, wooden animals, bottle cap arts and crafts, and so much more.
4. "Martha Stewart's Favourite Crafts for Kids" By the Editors of Martha Stewart Living
This is a great pick when it comes to books with crafts for kindergarten children. It caters to children from age three to twelve and includes any fun craft projects that parents can work on with their children. The aim is that the result of every project will result in the children having made something that they can play with.
5. "365 Things to Make and Do" By Fiona Watt
With a fun activity for every day of the year, this book holds plenty of beautiful crafts. You can turn this book into a challenge to complete with your kids, from making fabric collages, flag chains to leaf paintings. All you need to do is commit to making one craft out of the book every day.
6. "Sneaky Art: Crafty Surprises to Hide in Plain Sight" By Marthe Jocelyn
Your kids will learn to make displayable art with some readily available materials. They make lovely and thoughtful handmade gifts, and the idea is to sneak them into places where they will be seen. Your kids will learn how to create and then sneak a creation of paper muffins onto their teacher's desk as a pleasant surprise or crafting and leaving a cute little cork-bottomed boat floating in a public fountain for someone else to find and enjoy.
7. "Kid Made Modern" By Todd Oldham
You and your kids will love making creative cardboard forts, paper window decorations, and so much more. There are 52 projects to get your children involved in, most of which use recyclable materials and are inspired by mid-century charm.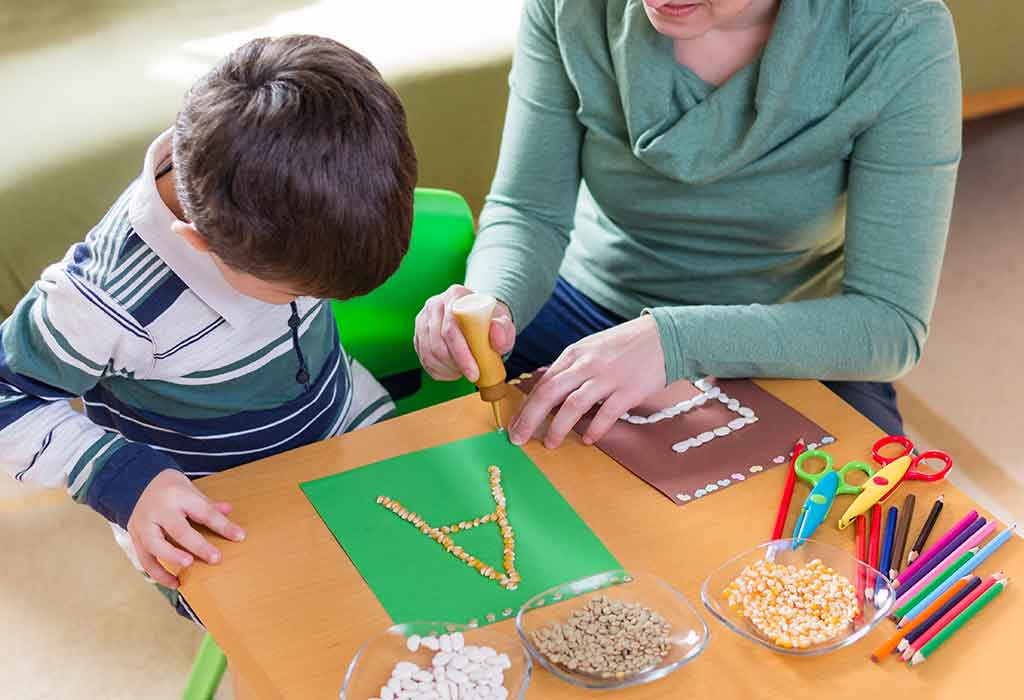 8. "Red Ted Alert: Cute and Easy Crafts for Kids" By Margarita Woodley
This wonderfully creative book shares information for over 60 exciting crafts to make with your children. They can learn to make egg carton fairy lights, shell crabs, peanut shell finger puppets, and so much more. The best part is that the materials are often recyclables or just things you can easily find outside.
9."The Artful Parent: Simple Ways to Fill Your Family's Life With Art and Creativity" By Jean Vant Hul
When Children indulge in art, they are making use of and honing their skills and imaginations. This book aims to direct children in this same direction by introducing arts and crafts that will help them to improve on their creativity. This is the ideal book for crafts for preschoolers as it was made with children from one year to eight years old in mind.
10."Craft-A-Day: 365 Simple Handmade Projects" By Sarah Goldschadt
This book caters to a varied age group from young beginners to tweens with a bit more knowledge and capability. If you have children in multiple age groups, this book will be handy for you since they can all enjoy it. The projects found in this book are very simple and make each step easy to follow with step-by-step instructions and pictures.
11. "Low-Mess Crafts for Kids: 72 Projects to Create Your Own Magical Worlds" By Debbie Chapman
Forget all about the horror of cleaning up after a mess once craft time has come to an end. These projects come with handy tips to eliminate as much of the mess as possible, like twisting a pipe cleaner into different shapes to avoid glue. You can enjoy craft time with the children without the heavy burden of knowing you will need to clean up after.
12. "Fun and Easy Crafting with Recycled Materials" By Kimberly McLeod
These crafts will excite the eco-warrior as the materials are commonly found objects you would have otherwise thrown away. You can use materials like cardboard, egg cartons, paper rolls, and newspapers for making these projects.
13. "Sticks and Stones: A Kids Guide to Building and Exploring in the Great Outdoors" By Melissa Lennig
While you can get pretty crafty indoors using many different materials, there is something far more adventurous about getting creative with materials found outside in nature. Your kids can enjoy making pendants out of stone, building dams out of rocks, and putting up makeshift cabins and tipis.
14."Origami Made Simple: 40 Easy Models With Step-by-Step Instructions" By Russell Wood
Paper folding has never been easier than with the step-by-step instructions and diagrams shared in this papercraft book. You and your children will be able to find inspiration as you flip through the pages and find that you can incorporate many of the origami items as decor for other DIY projects once you get the hang of them.
15. "Craft Lab for Kids: 52 DIY Projects to Inspire, Excite and Empower Kids to Create Useful, Beautiful, Handmade Goods" By Stephanie Corfee
This book has many fun ideas that you and the kids can enjoy together. By creating their designs, kids can make items to be given away, displayed, or worn. There is also a lot of helpful information on how kids can use crafts and art to spruce things up, make little crafts that are bound to put a smile on someone's face, and even how to express their personalities into their creations.
With the many beautiful choices out there, you are sure to find a book on crafts that is a perfect fit for you and your family.
Also Read:
Space Books for Children
Mystery Books for Kids
Star Wars Books for Children