10 Easy Collage Making Ideas for Kids
Which kid doesn't love summer holidays? With no homework or school, your kids are going to use all their energy at home. Why not channelize this energy into something productive like crafts? Young minds love working on collages as it unleashes their creativity. This article will help you, moms, to make your kids do it, so scroll down to learn easy collage work for kids.
Video: Easy & Creative Collage Making Ideas for Kids
10 Creative Collage Art Ideas for Children
Creating a collage can be fun. It will not only keep your kid busy in lazy afternoons but also will help to develop his motor skills. Find out the easy and creative collage for kids. For making your kids work, the accessories are available at your home, therefore go ahead and expand creative skills of your kid.
1. Leaf Collage
Obviously, there are no real leaves used here, but your kids will have fun choosing tissue paper in the colours they think best and decorating their own tree with them. You can display your child's tissue paper tree as the centrepiece for a fall family dinner.
Things Needed
Colourful tissue papers (red, orange, green, yellow)
Scissors
Glue
Card paper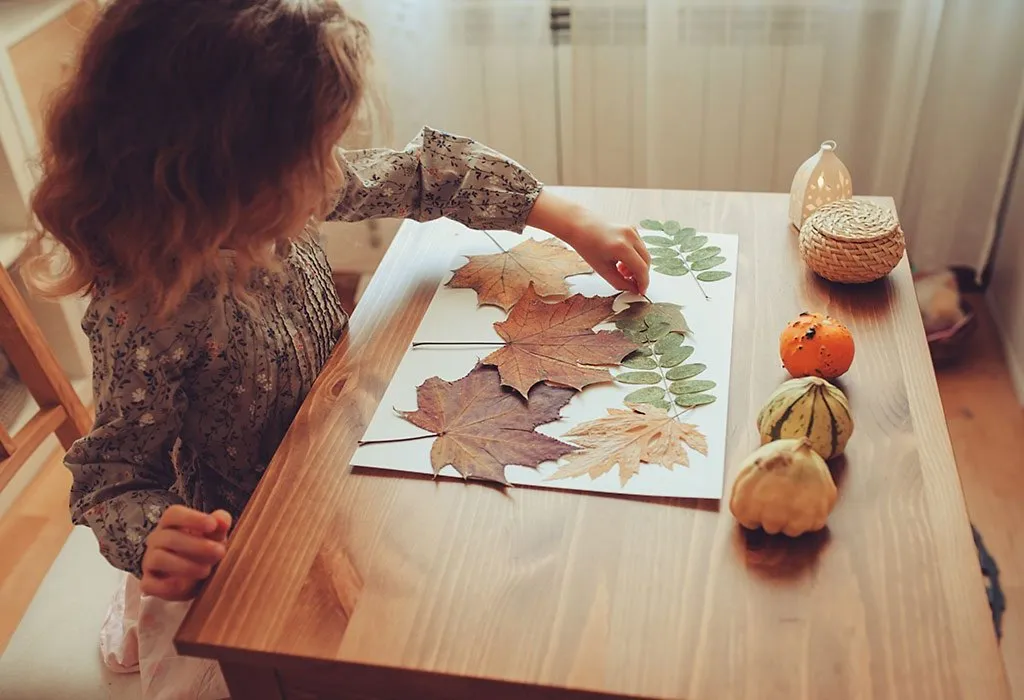 How to do
Use scissors and cut the shape of a leaf from the card paper.
Crease the bits of colourful tissue paper up and paste them on the leaf.
2. Magazine Paper Collage
The idea here is to help kids put their imagination and complete the magazine image with the help of the sketch pens.
Things Needed
Scissors
Glue
Card paper
sketch pens (different colours)
Magazine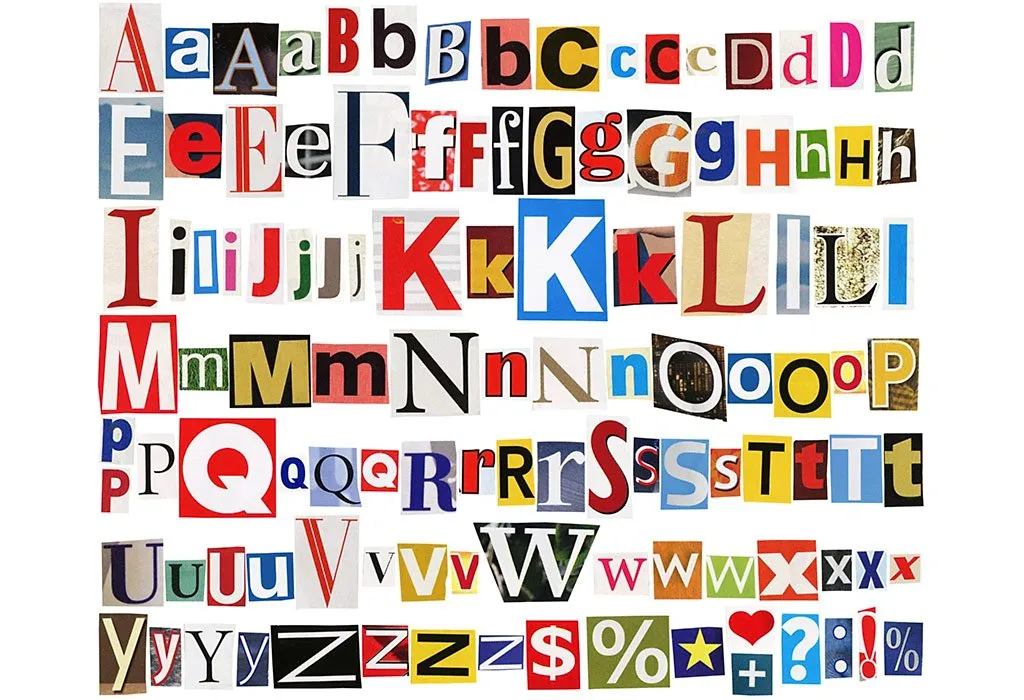 How to do
Choose your magazine, cut the pictures from the magazine (full picture, half picture).
Glue the magazine images on the card paper and sketch the other part of the image with sketch pens.
3. Village/ City Paper Collage
Paper collage is very easy and simple way to make any collage, kids can even make there own face, can create flower vase, Diwali diyas etc. To encourage more creative ideas and make them feel proud, you can frame the collage and hang it in your kid's room.
Things Needed
Different geometrical shapes cut craft paper (Craft paper-different colours)
Black chart paper
Sketch Pens
Glue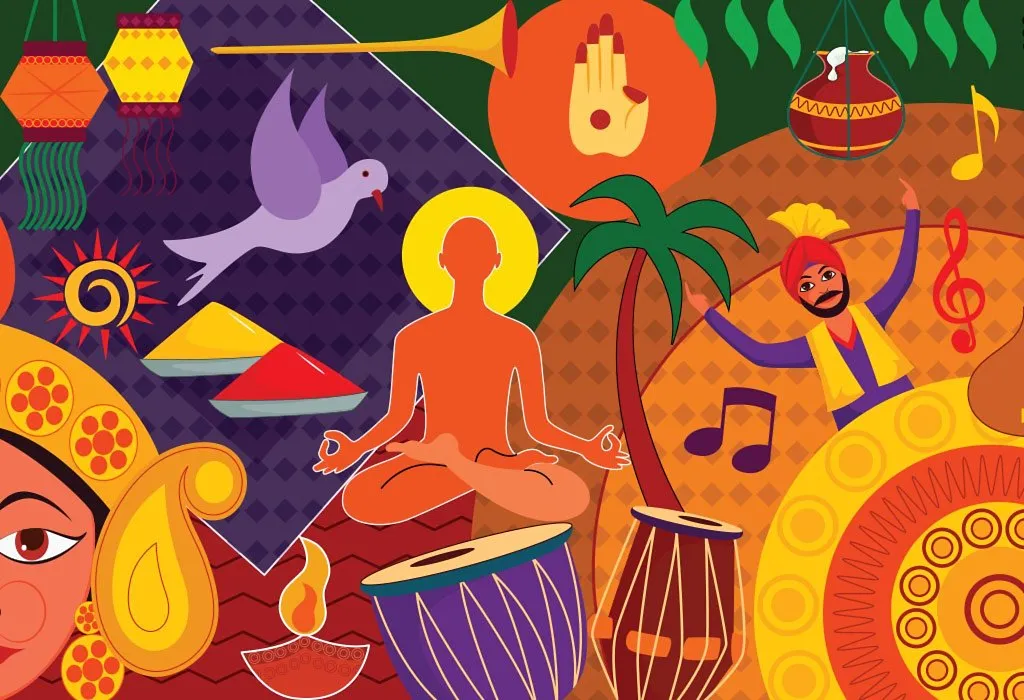 How to do
Mothers can (or let your kid cut them own their own) cut the craft papers of different colours in geometrical shapes (circle, square, rectangle, triangle, oval shape etc.).
On a black chart paper stick different geometrical shape to make a city or a village.
4. Christmas tree with Santa Claus
The use of cotton balls can be also used for showing rainy day, weather and also for depicting different animals. But for this moms need to prepare some colourful cotton balls prior giving them to kids.
Things Needed
Matchsticks
Cotton wool balls (green and white colour)
Card paper
Craft paper
Glue
Pen/pencil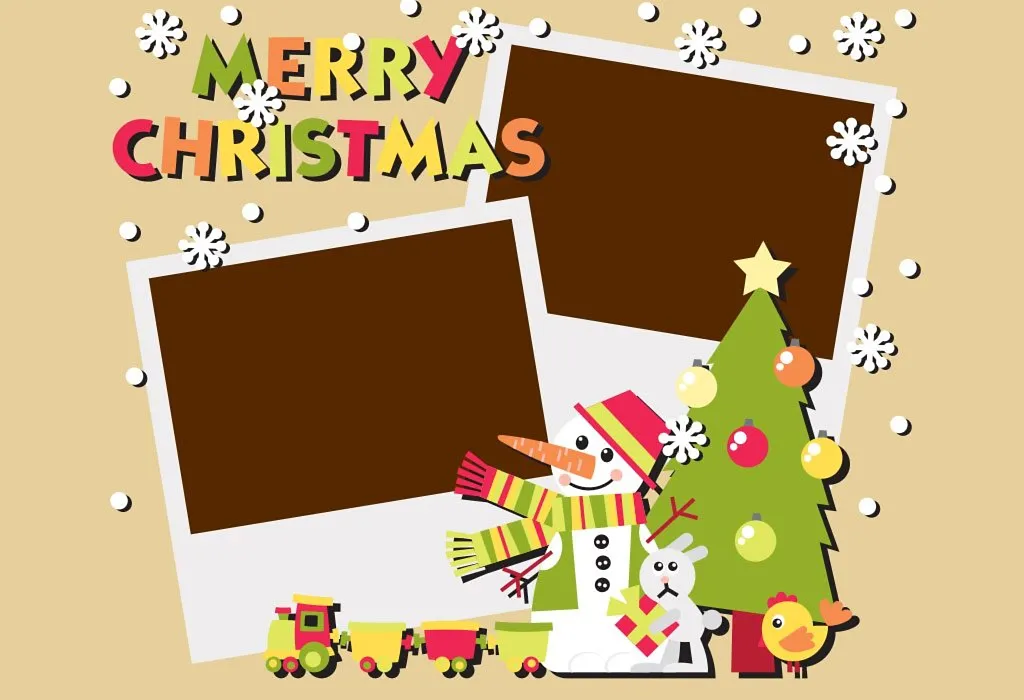 How to do
Make a Christmas tree using matchsticks, and paste the tree using green colour cotton balls.
Draw a Santa clause with the help of pen/pencil and stick craft paper in it so that it takes the shape of Santa Clause.
5. Vegetable Collage
This activity will help the kids to use interesting materials to create beautiful prints. And ensure that your kid finds innovative ways to express his/her thoughts through art.
Things Needed
Vegetables (Ladyfinger, capsicum, carrot, corn, potato, cauliflower stalks)
Watercolours
White chart paper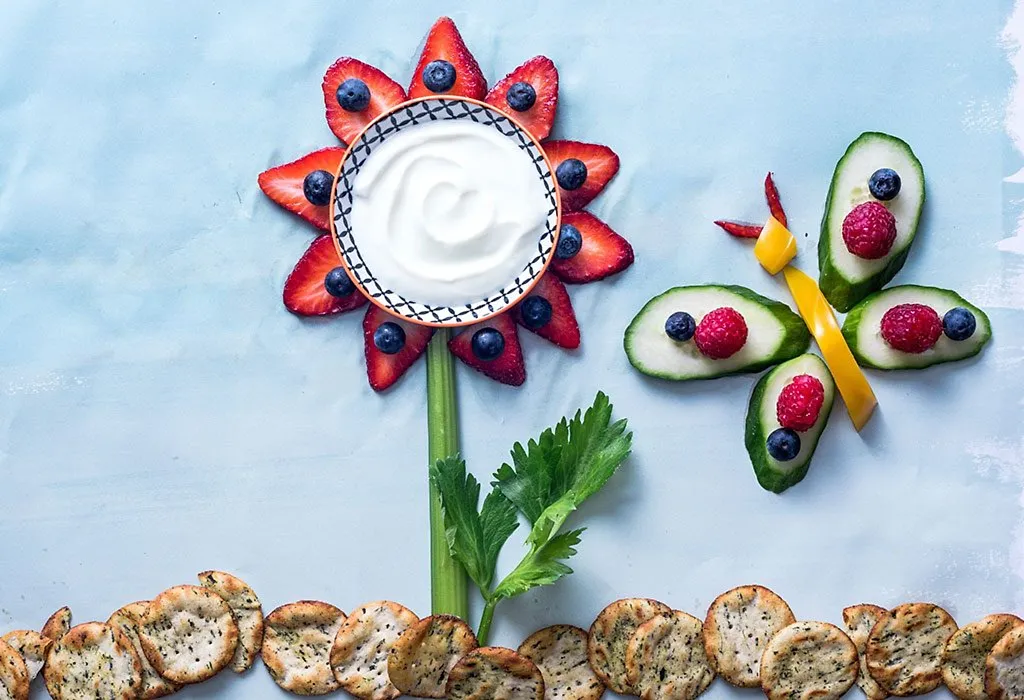 How to do
Mothers can cut the vegetables in different shapes and let your child add paint on it.
6. Family Tree Collage
Use of this activity will make your kid learn about your family. It will help them to grow there love for each and every member of the family.
Things Needed
White card paper
Sketch Pens
Family members passport size photo
Twigs
Glue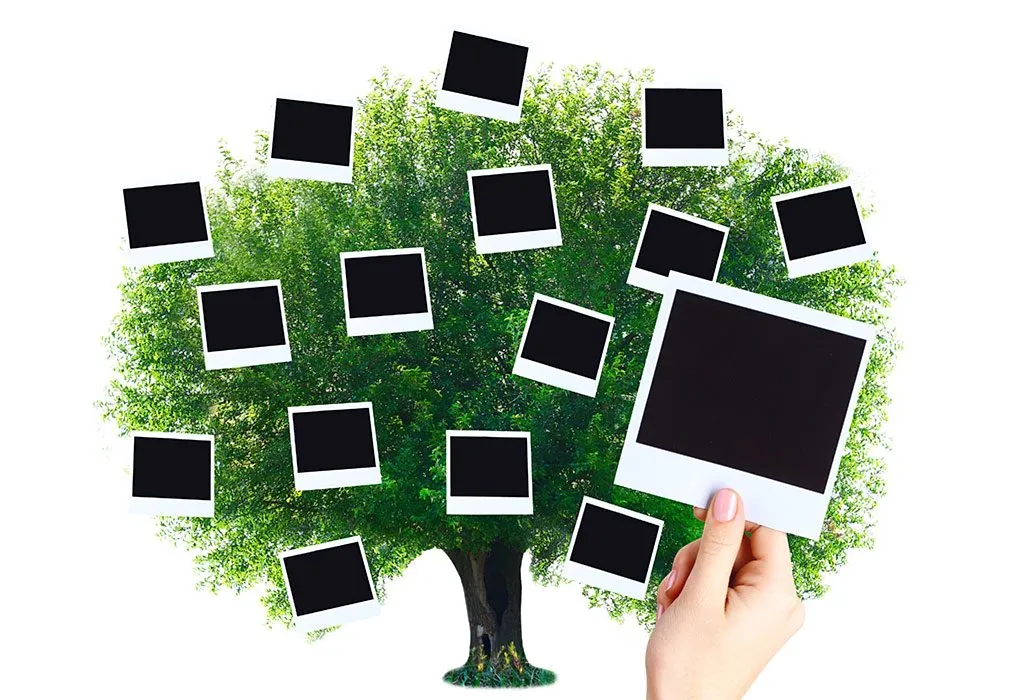 How to do
Make a big tree on the white card paper and
Stick twigs (branches) with glue
Let him/her fill the tree with colours
Later, stick each family member according to the hierarchy on the tree branches.
7. Rainbow Fish Collage
Not only fish but one can make any shapes, from fruits to animals, to vegetables, types of transportation etc. This fun activity will be loved by every kid because it involves tearing paper & sticking and kids love it.
Things Needed
White card paper
Sketch Pens
Colourful craft papers
Glue
Scissors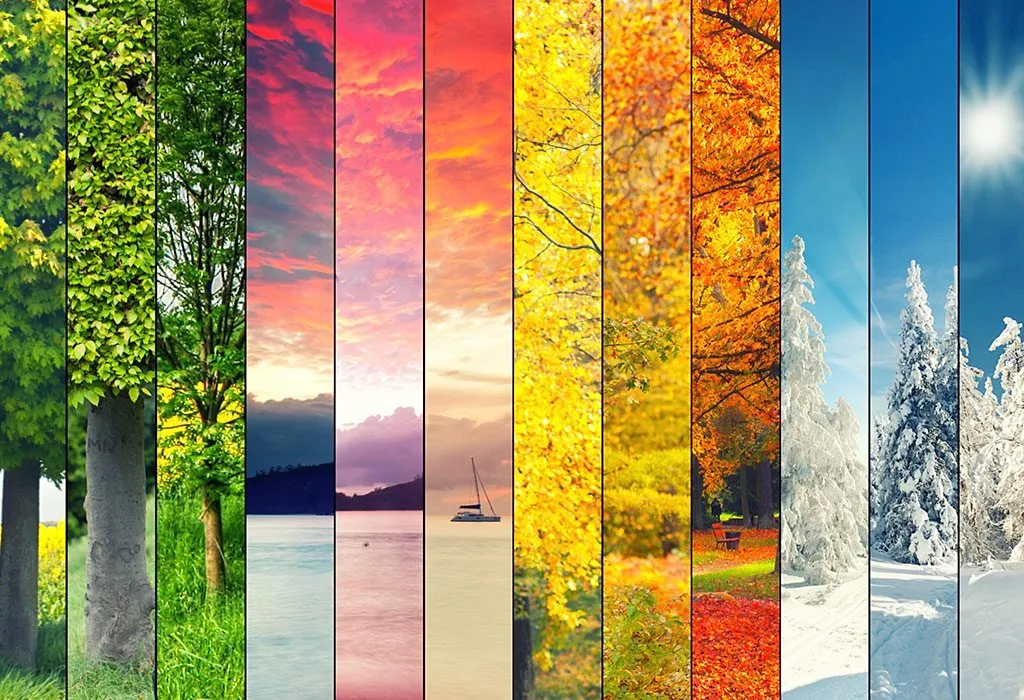 How to do
Draw fish on the whiteboard paper
Cut the craft papers in different sizes
Let kids stick the cut craft papers
8. Mixed- Media Collage
Here is a mixed-media collage, a composition created from various materials. This will be a great fun activity for the kids as their imagination to use different media can get more innovative.
Things Needed
Cardboard
Printed papers
Buttons
Beads
Different cut-up of shapes
Glue
Paint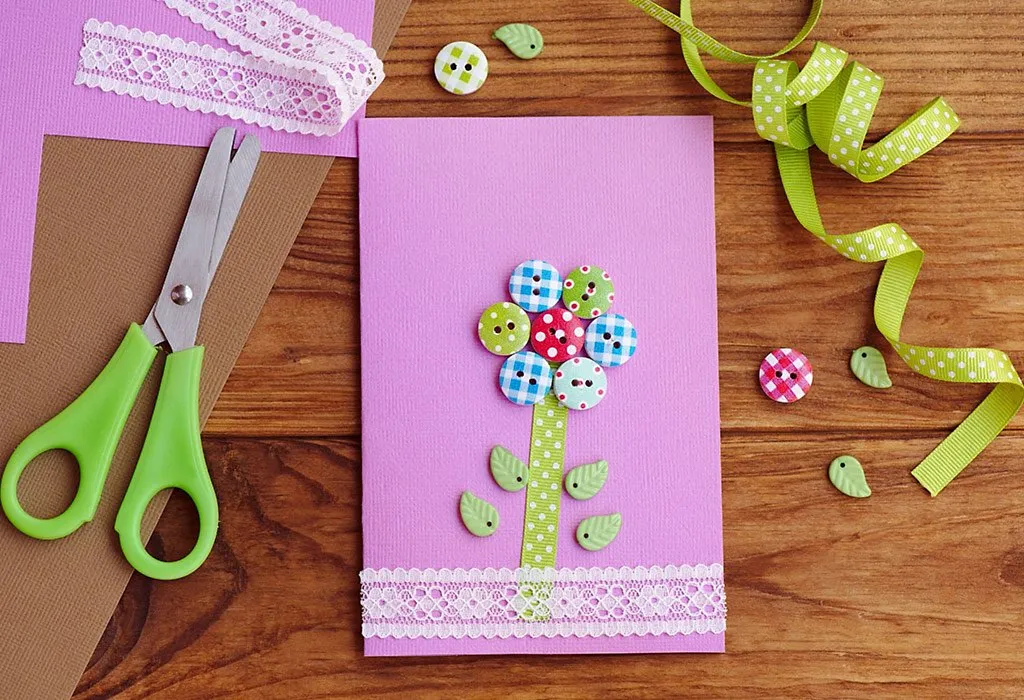 How to do
Let kids apply paint on cardboard by mixing different colours
Now add some fun by sticking the different media (buttons, beads, cut up shapes etc.)
Let the glue dry.
9. Collage with Tape
Create different designs, different pictures, abstract with tape. In the market, there are a plethora of tapes available (washi tapes, masking tapes, printed tapes).
Things Needed
Coloured tapes
Cardboard
Scissors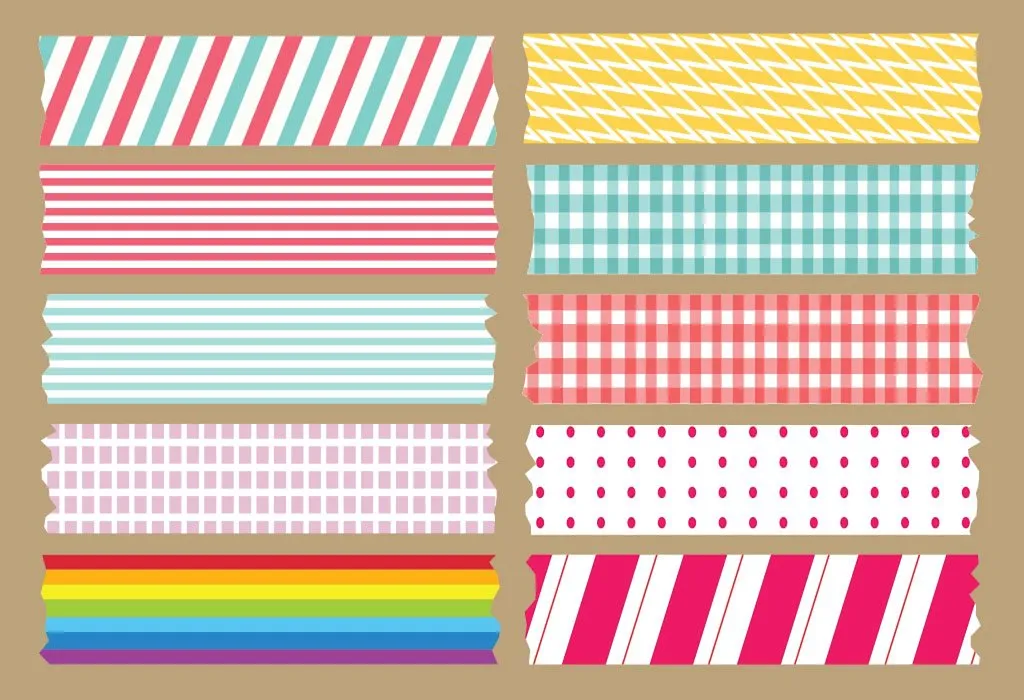 How to do
Cut up different sizes of tapes
Stick them on the cardboard and create fun
10. Rainy Day Collage
Are your kids in love with the rain? Let them express their love for it through a collage.
Things Needed
3 sets of coloured paper (blue, yellow, pink)
Shiny paper
Crepe paper
Scissors
Glue
Market pen
Cupcake covering
Green chart paper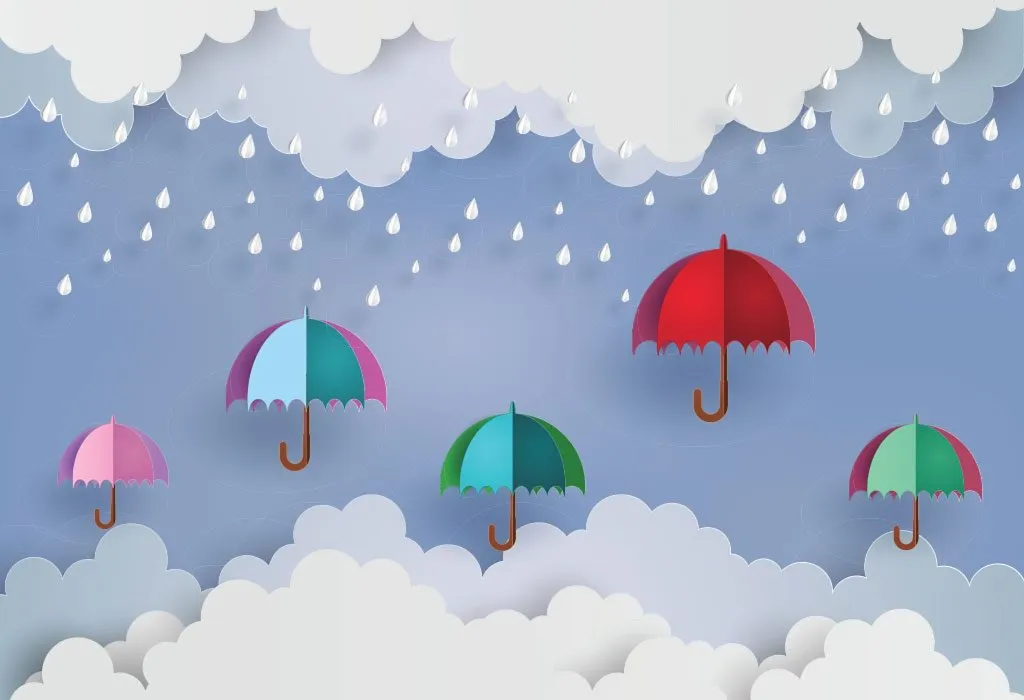 How to do
Cut the blue coloured paper in the form of rain droplets.
Cut the crepe paper in the form of clouds.
Cut the pink coloured paper into two triangles (skirts).
Cut the yellow coloured paper into a circle (sun).
Cut the cupcake covers into two halves (umbrellas)
Use the green chart paper as the background and place the sun, rain and clouds in the appropriate place. Make sure that the umbrellas are positioned at the tips of the triangles.
So now are you moms ready to teach your kids some wonderful collage art ideas? Not only your kids but you yourself will start loving it! Happy vacations kids!!
Also Read:
Paper Craft Ideas for Kids
Cardboard Crafts for Kids
Origami Craft Ideas for Your Child
Creative Activities for Young Kids