10 Essentials for Your Toddler
If you are a parent to a toddler, then you must be used to your little one's tantrums and tears. Most mothers dread even a day out or a walk in the park because they feel that they will have to carry their entire house with them, just in case. But no moms, you don't have to carry your entire house when going out with your babies. We will provide you with a list of things that you should keep handy when you have a toddler at home.
Video: 10 Must-Have Essentials for Your Toddler
10 Essentials for Your Toddler
Here is what you should arm yourself with so that you can manage your toddler without panicking:
1. Diaper Bag Essentials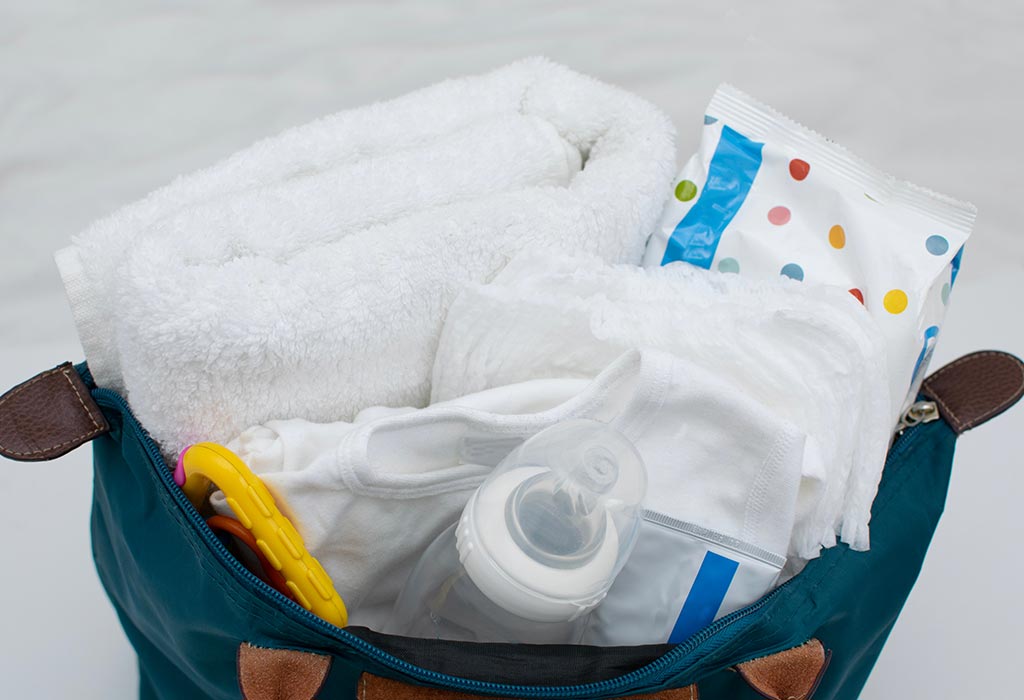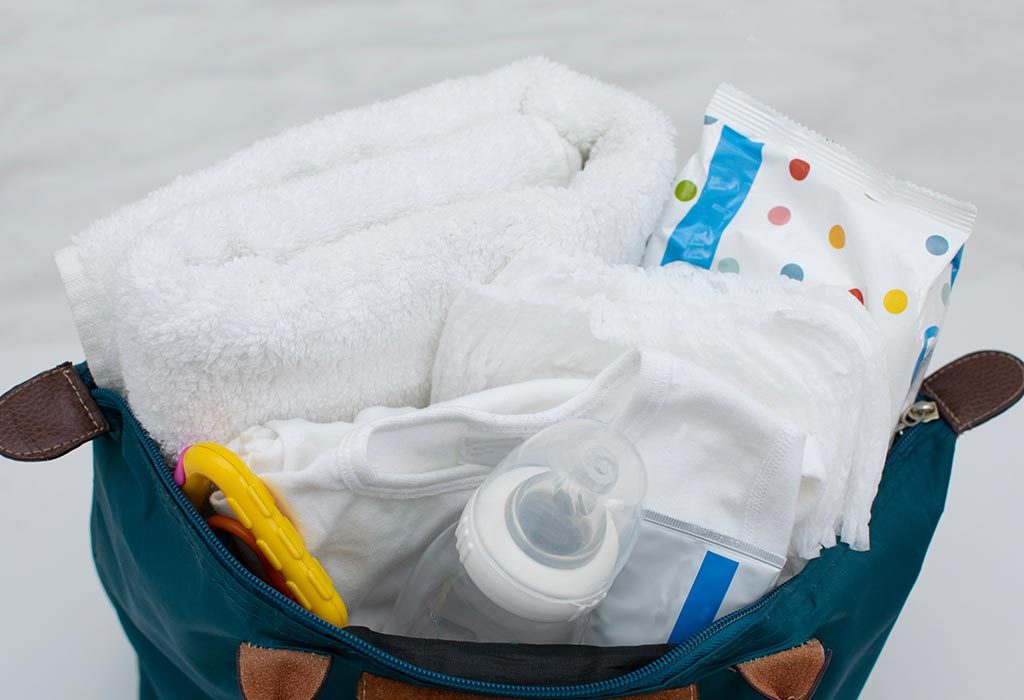 If you haven't begun potty training your child yet then a diaper bag is a must-have. A simple changing mat, wet wipes, and a change of clothes should always be there in the diaper bag. Wet wipes can do a lot more than helping you wipe your baby's bottoms. They are great to wipe off the dirt, grime, paint, chocolate, and any other thing that your munchkin has managed to cover himself with. You should also keep diaper rash cream, baby powder, hand sanitiser, etc. in the diaper bag.
2. A Sippy Cup
It is essential to have a good cup that your baby can drink water from. Preferably get one of those sturdy sippy cups with a spout rather than a straw. A cup with handles will allow your baby to hold the cup by himself. Keep reminding your little one to drink more water and stay hydrated while he plays.
3. Baby Blanket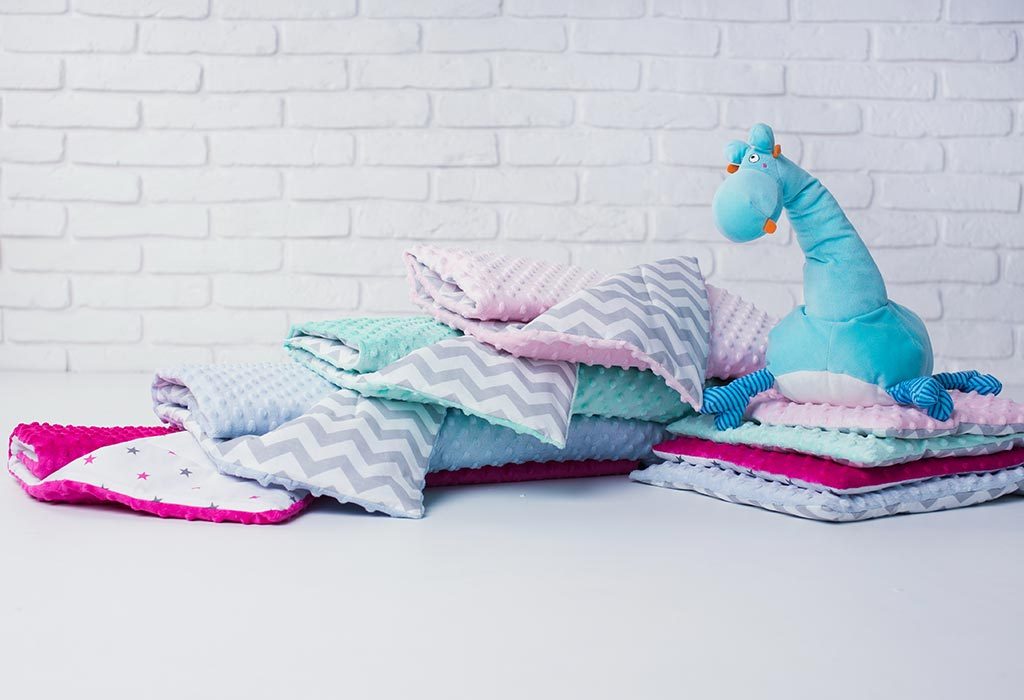 A baby or toddler needs a soft blanket to sleep peacefully. If the blanket is too light, it could make him cold. If it is too heavy, your baby could get smothered by the heat. So, pick a cosy and pretty blanket that your child grows to adore. You could get him a cuddle lovey with the blanket which may bring a sense of security to your little one when he sleeps.
4. A Magna Doodle Board
A Magna doodle board will keep your toddler busy and it is one of the essentials for a child's playroom. It will keep him occupied and learn as well. Not only is it a great addition to toddler's playroom but you can also carry it around for your toddler when you are out for the day with him. It will keep him busy while you get your work done.
5. Clothes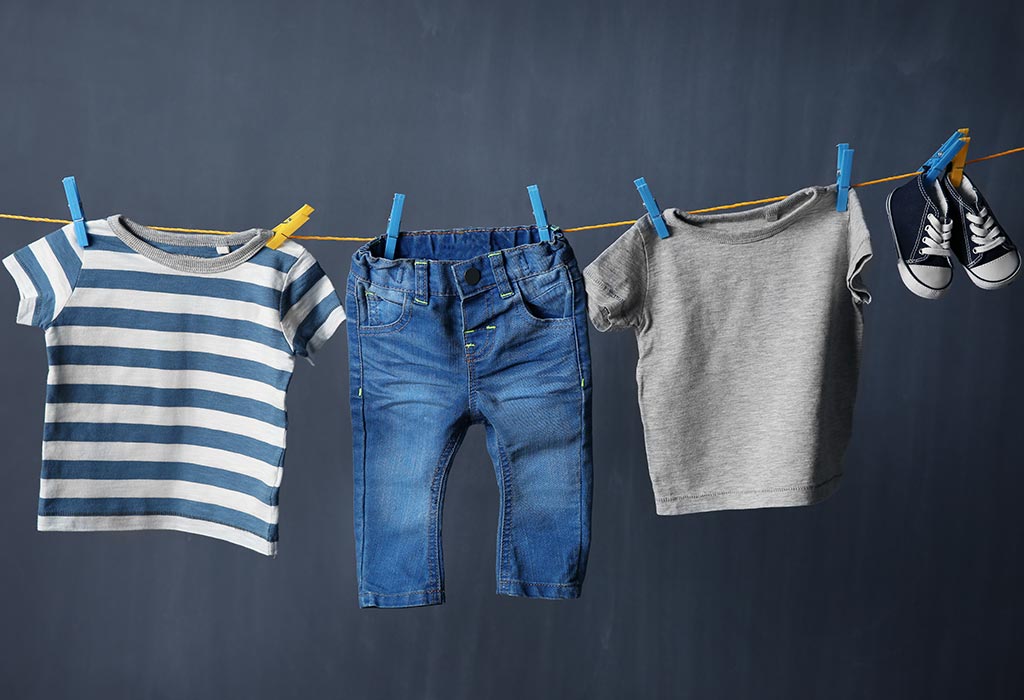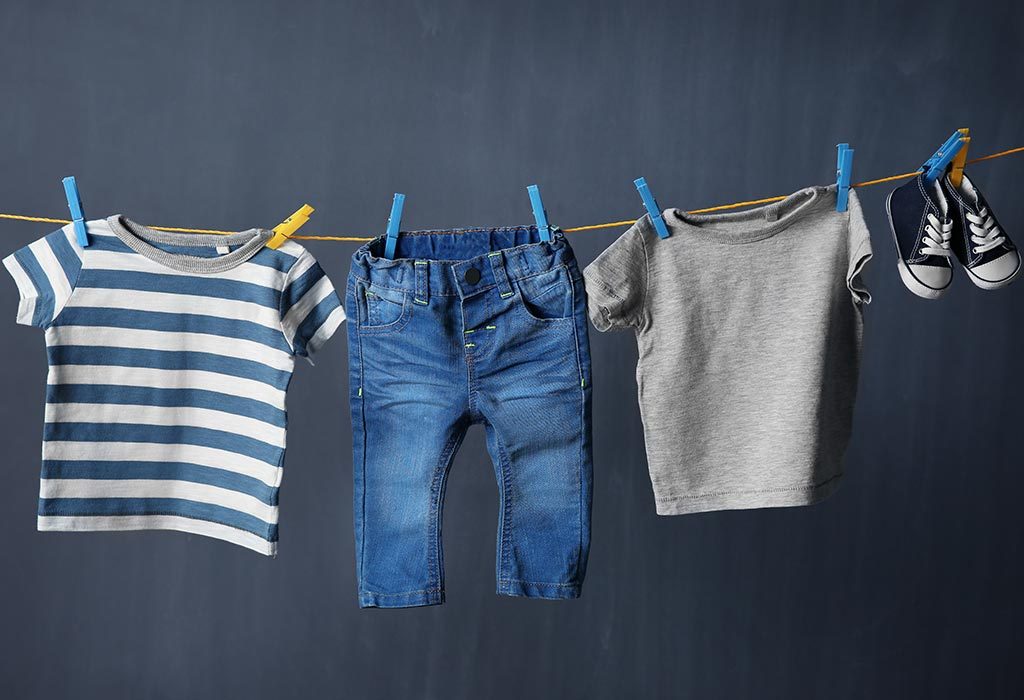 While buying clothes for your little one, think about his comfort. Buy soft cotton pyjamas that are not footed so that your toddler will have a good grip while walking. Some children get attached to a particular t-shirt or a legging. Try to buy a similar t-shirt which is a prized possession for your child. Your toddler's wardrobe will be incomplete if you don't buy some cosy socks, hats, and jackets for him.
6. A Play Table
To buy a play table for your toddler, keep in mind your child's height. If your toddler is able to reach the table, he will enjoy playing with blocks or puzzle set on it. A play table is important for a growing child. So, buy one soon.
7. Crocs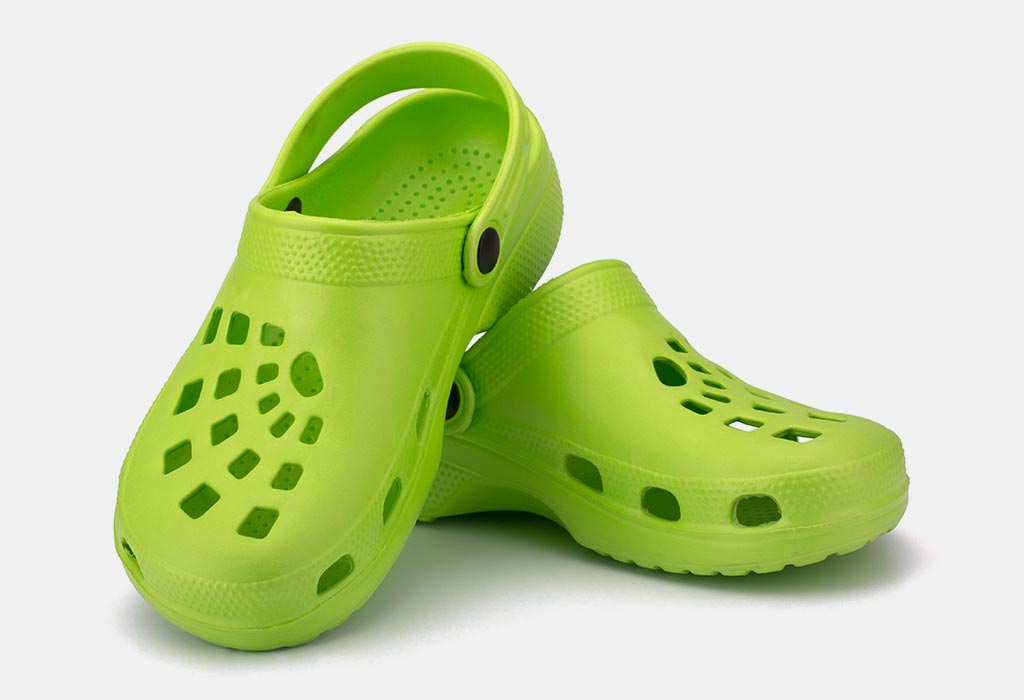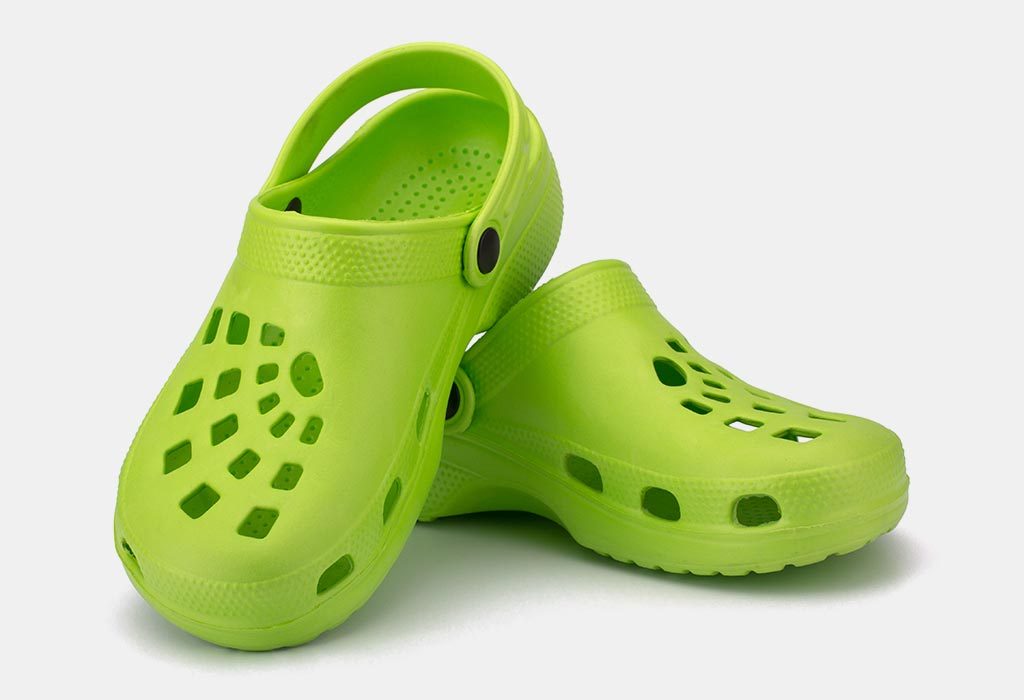 For all utilitarian reasons, a pair of Crocs sandals is a must-have for a 1-year-old and a toddler. These sandals can easily be worn and can be cleaned easily too. They are hardy and can withstand the zealous activity that a toddler's life usually involves, and they are super comfortable. What's more, is that they come in such vibrant colours. Your baby will love wearing them for sure.
8. Toys
There are certain must-have toys for 2-year-olds. These toys include blocks, toy cars, beach toys, play-doh etc. Your child will definitely love most of these and will stay occupied for a good chunk of time. Avoid buying the small plastic toys for your toddler as they pose a choking hazard. Stick to the toys that spark creativity in your toddler.
9. A Stroller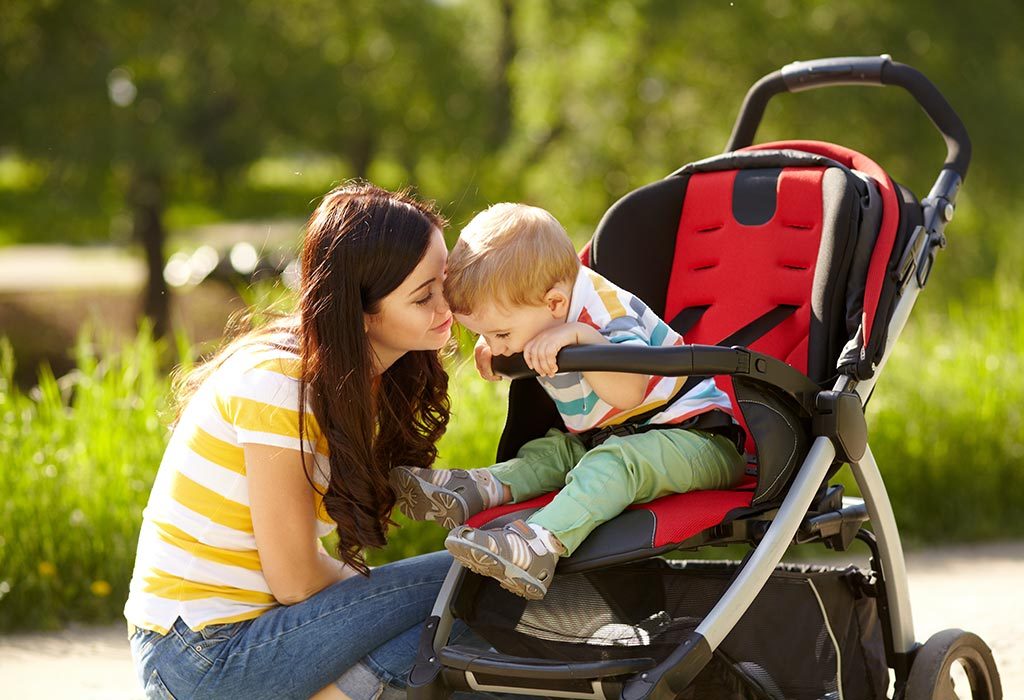 Strollers are travel essentials that every parent of a toddler must invest in. Your little one will get tired if you make him walk for long, and it can be difficult for you to carry your baby's diaper bag and him at the same time. Buying a stroller for your little one can help so much even if you just have to do your shopping at a supermarket or are going out to catch up with some friends for lunch. Ideally, if you can find a stroller with swivel wheels, that can fold into a compact carry-around, then you are all set.
10. Baby Bath Toys
Most mommies have faced the nightmare called bath time. Some children love a warm bath while others are terrified of water and hate taking a bath. Having some fun bath alphabets or colour changing bath tablets can entice your little one into the baby-tub to have a bath. Once he gets into a bathtub, he might refuse to come out of if he likes his bath toys.
There may be several other essentials that moms cannot do without. Some children are very particular about their baby-cutlery, while others about their favourite soft toy. You know your baby well, and that will help you compile your own list of essentials for your toddler. What is important to remember is that even if you do miss out on some essentials, it's okay. Stay calm and have happy moments with your toddler.
Also Read:
Tips for Choosing Toys for Toddlers
Fun and Engaging Activities for Toddler
Delicious Foods That Your Toddler Likes