Music Therapy For Kids With Autism – Does It Really Helps?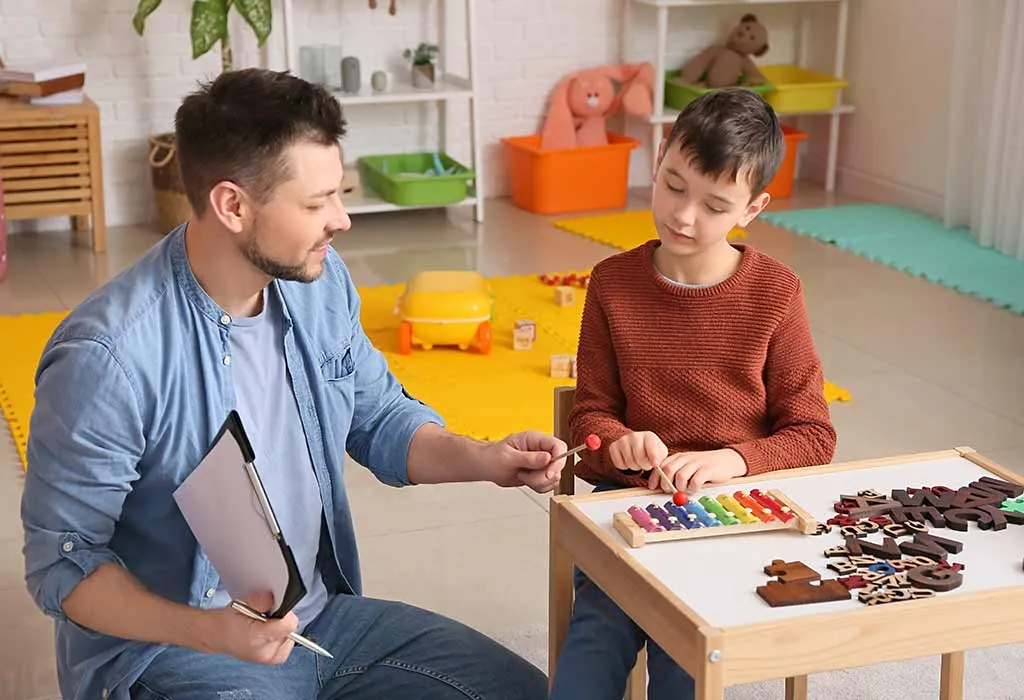 Many parents and teachers of children with autism are starting to understand the amazing link between autism and music. Music therapy for kids with autism spectrum disorder on a regular basis will help the child interact and develop his or her communication skills and behaviour.
What Is Autism?
Autism is a neurological impairment which usually appears during the first 3 years of the life of a person. Autistic people have to face challenges in three important areas of their lives:
Communication
Social interaction
Presence of repetitive and restricted behaviours
Many adults and children with autism do have a desire to talk to other people, but this is usually prevented because of the lack of expressive language. Their words are replaced by sounds and gestures in their process of communication.
What Is Music Therapy?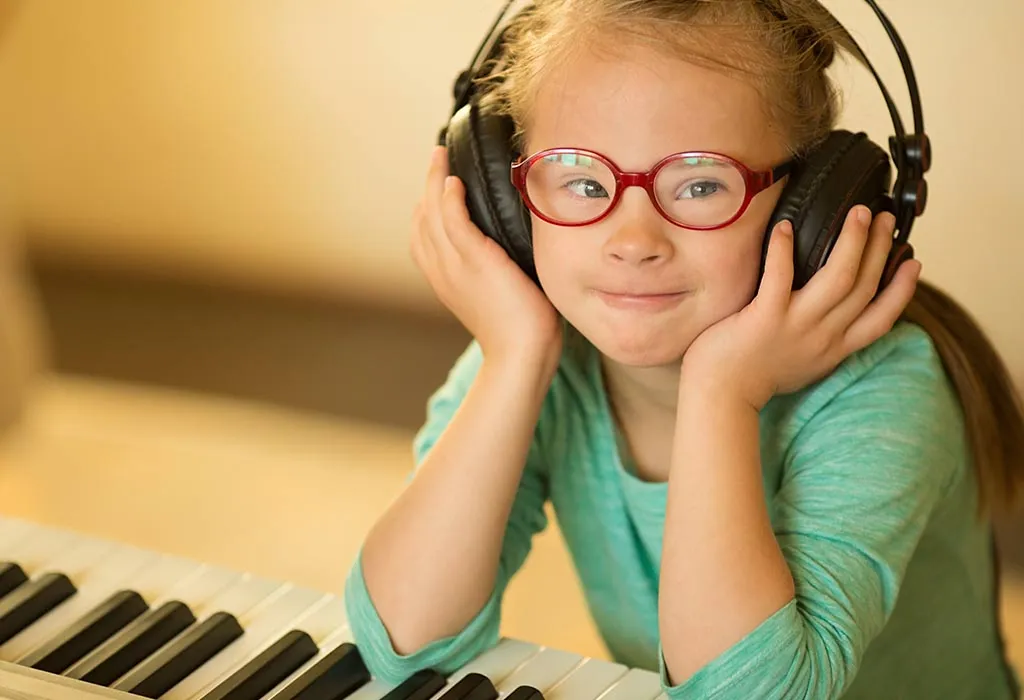 Music therapy is a risk-free and well-established technique that uses music for the interactions between children and teachers to teach them certain skills. Music therapy is of so many different types. Music therapy uses interactive activities that are music related to people with autism spectrum disorder (ASD) to improve their communication and social skills.
It is also important to know that music therapy and musical instruction are not the same thing. If you want your child to build instrumental or vocal skills, then you will need to look for an instructor along with a music therapist.
What Is the Connection Between Autism and Music?
In the 1943 reports on autism, there are so many references to the musical ability of children with autism and their interest in music. Ever since that, the strong tie between autism and music has been clearly shown. People with autism do not develop verbal communication skills very fast, but they are able to understand music and process it just as well as their peers.
Specifically, children with autism have shown advanced abilities in memorization of melodies, pitch categorization, and labelling of various emotions in their music.
When autistic children learn to play an instrument, it can have many benefits, like improving behaviours, social interaction, speech production, shared attention, and developing proper motor skills.
Benefits of Music Therapy for Autistic Children
Here is how music therapy for kids with autism spectrum disorder helps in a great deal:
1. Behaviour
Music can be a great way to improve the behaviour of the autistic child as it helps them learn to follow instructions. Music and autism research was conducted recently that found that music connects the motor and auditory parts of the brain. This helps them obey and better understand verbal commands. It is also seen that negative behaviours like tantrums and aggression are decreased by music therapy.
2. Communication
There is always a struggle of learning to communicate with a child with autism, which can weigh heavily on a caregiver or parent. But adding music into the routine of the child gives a ray of hope.
Music interventions are very useful to improve speech output among autistic individuals in the areas of verbalization, vocalization, and vocabulary. Autistic children can effectively express their inner emotions with the help of singing.
3. Cognition
Teachers often use music for improving cognitive development in autistic children. The rhythmic patterns in music give a structured way for them to properly organize auditory information. This makes music a very important and helpful tool for learning and memorization of daily routines. The child's attention span can also be improved with repetitive training.
4. Social Skills
Music helps autistic children become more socially engaged with their teachers. But in sessions without music, they are not very engaged. Music encouraged these children to interact and communicate in more ways with other children, including taking turns and sharing.
5. Emotions
Autistic children experience anxiety more than average children. The introduction of music into their daily routine will decrease anxiety behaviours and increase tolerance for frustration. These predictable and repetitive rhythms of classical music help relieve anxiety. Therefore, with music therapy activities autism caused anxiety can be reduced.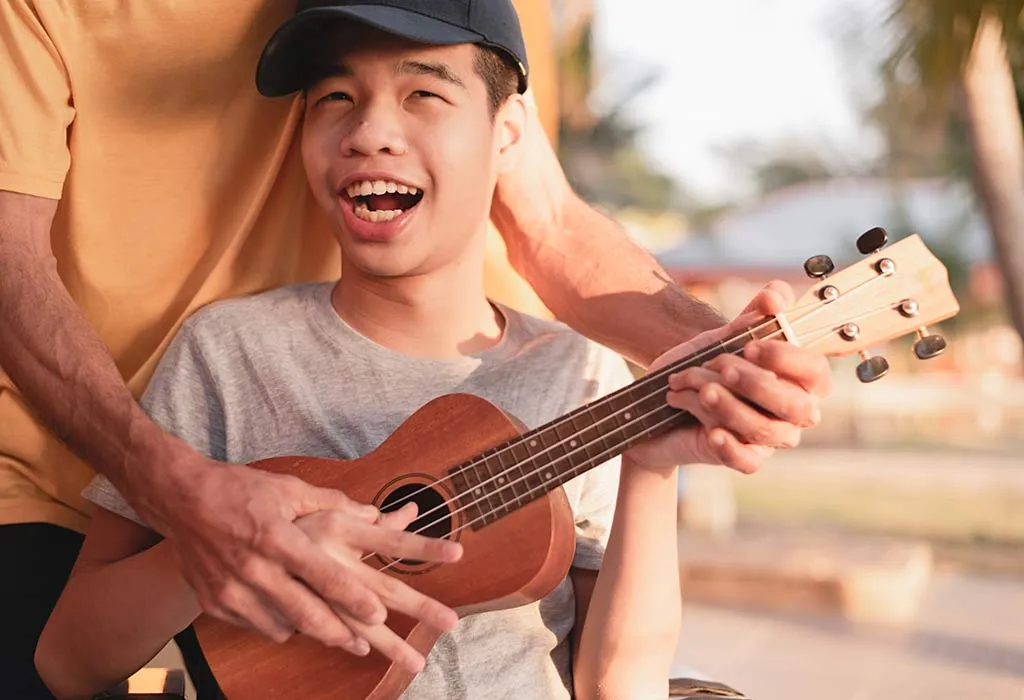 How to Introduce Music to a Child With Autism?
There are a few ways to introduce the autistic child to the advantages of music. Music therapy is one way of doing it. The American Music Therapy Association thinks of this practice to be clinical and evidence-based use of interventions of music so that individualized goals can be accomplished within a therapeutic relationship by a professional who has finished an approved program of music therapy.
Physical therapy and music therapy are a little similar because it involves the assessment of the individual by the therapist and creates a unique treatment schedule based on the needs of the individual. You can look for Board Certifies music therapists online.
A less expensive and alternative option is to sign your child up for in-home and private music lessons. There are tools like TakeLessons where you can find a qualified teacher who has experience teaching special needs students.
Also, remember that both of these options will work only when you do it repeatedly and over a long period of time.
Additional Autism Music Tips
If your child is not able to fill in the last word to a phrase of the song, then give them a movement so that they can imitate it instead.
The social story can be set to a famous children's tune, or you could chant it to a rhythmic beat.
To increase motivation, use novelty: create sound effects, sing in a funny voice, or bring out something more exciting like bubbles.
Choose musical rewards that are relevant. For completion of the colour task, instead of using a food reward, use an actual rainbow xylophone as a way to teach colours.
With each syllable, help the child tap their hands to a beat when you are working on speech imitation.
Overall, all the evidence found support music for autism. This is why it is best to make music a regular part of your child's routine. Musical instruments for autism will be not only a very fun and enjoyable activity but also a key to unlocking the entire potential of your child.
References/Resources:
1. Geretsegger M, Elefant C, Mössler KA, Gold C. Music therapy for people with autism spectrum disorder. Cochrane Database Syst Rev.; Cochrane Library; https://www.ncbi.nlm.nih.gov/pmc/articles/PMC6956617/; June 2014
2. Mayer-Benarous. H, Cohen.D, et al.; Music Therapy for Children With Autistic Spectrum Disorder and/or Other Neurodevelopmental Disorders: A Systematic Review; Frontiersin.org; https://www.frontiersin.org/articles/10.3389/fpsyt.2021.643234/full; April 2021
3. Music therapy; raisingchildren.net.au; https://raisingchildren.net.au/autism/therapies-guide/music-therapy
4. Music Therapy; American Music Therapy Association; http://www.musictherapy.org/assets/1/7/MT_Autism_2012.pdf; June 2012
Also Read:
Engaging Activities for Kids with Autism
Social Stories for Children with Autism
How Does Play Therapy Work to Heal Your Child