Vaccination for Meningitis in Children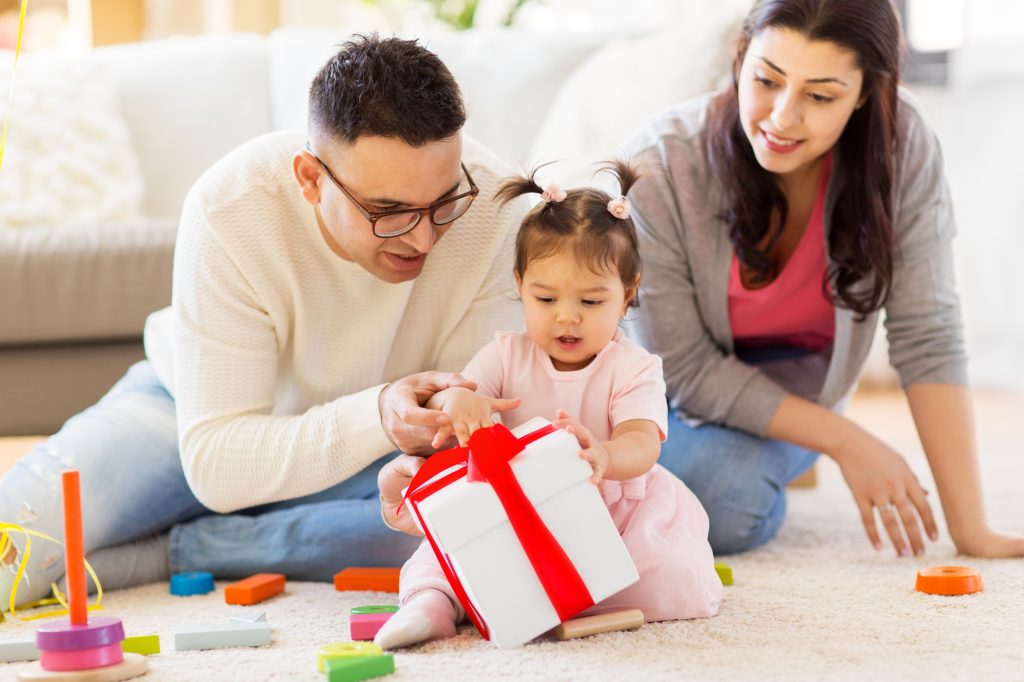 During infancy, childhood, adolescence, and young adulthood, children are vulnerable to several infections. One such disease that may be serious in childhood is meningitis. But living in fear is not an option. Thanks to the availability of the meningitis vaccine, children and parents can feel secure, focus more on their careers, and enjoy their life free of worries.
Here we will briefly talk about meningitis, its causes, and one of the best possible ways to prevent it in children.
What Is Meningitis?
It is the inflammation of the meninges – the tissues that line the brain and spinal cord. Meningitis can affect people of any age. However, immunocompromised individuals are at the highest risk of getting this condition and developing serious complications.
How Does Meningitis Affect Children?
Meningitis is caused by bacterial, fungal, and viral infections. Bacterial meningitis can affect when children come in close contact with the person carrying the infection, inhale infected respiratory droplets in the air, or touch infected surfaces and then touch their nose, mouth or eyes. The illness has long-term complications in children, such as seizures, hearing disability, brain damage, and even death. Viral meningitis can spread through personal contact, while fungal meningitis can spread when children inhale infected fungal spores.
What Are the Types of Meningitis?
Meningitis is broadly classified into three types:
Bacterial Meningitis – It develops suddenly and is life-threatening. It is often caused by bacteria like Streptococcus pneumoniae, Haemophilus influenzae type B and Neisseria meningitidis. The bacteria responsible for causing this infection can spread through person-to-person contact and respiratory droplets in the air.
Viral Meningitis – It is less severe than bacterial or fungal meningitis. Most people suffering from this viral illness recover without serious complications within 7 to 10 days. Common viruses that cause mild infections are influenza, non-polio enteroviruses, and measles and mumps.
Fungal Meningitis – It is rare and chronic caused by the fungus present in the environment. Premature babies have a high risk of contracting Candida fungus, which can travel to the brain and cause meningitis.
Of all three types, bacterial meningitis cases are up to 80%, and it is the deadliest and most common disease and can be prevented by vaccinating against the pathogens responsible for causing it.
What Are the Types of Bacterial Meningitis?
Out of 80% of bacterial meningitis cases, the two major bacteria that cause meningitis are Streptococcus pneumoniae and Haemophilus influenzae which can be prevented by vaccination as per India's routine immunization program.
The third most common cause is Meningococcal Disease caused by Neisseria meningitidis, it is a deadly disease and needs an immediate cure when infected. It can be prevented by vaccination.
Let us discuss this below:
Neisseria meningitidis – Meningitis caused by N. meningitidis is also called as Meningococcal meningitis, and it has a high death rate. It usually affects kids and young adults. Meningococcal meningitis has a rapid onset rate, and the survivors may face long-term neurological complications. The fatality rate due to meningococcal meningitis is as high as 50% when left untreated. This disease transmits faster in crowded areas.

Streptococcus pneumoniae –The most frequently observed bacterial meningitis type, and it accounts for ~80% of cases.

Haemophilus influenzae (Hib) – Meningitis due to Hib is observed in young children and accounts for ~14% of cases. The meningitis episodes have a peak incidence in 6-12 months of birth.
What Are the Symptoms of Bacterial Meningitis?
Some common symptoms of bacterial meningitis are:
Fever
Lethargy
Neck stiffness
Severe headache & vomiting
Confusion
What Types of Meningitis Vaccinations Are Available for Children? What Is Their Schedule?
Below listed are the type of vaccinations & their respective schedules available for preventing bacterial meningitis in children according to health experts:
Meningococcal conjugate vaccination (MenACWY) – The use of meningococcal vaccination is recommended for the high-risk group of children, young students travelling abroad to visit or study purposes, and travellers to Hajj and Sub-Sahara Africa regions. This vaccination protects against meningitis caused by Neisseria meningitidis. Children aged 9 months – 2 years can take two doses, three months apart, while kids above 2 years should take a single dose.

Haemophilus influenzae type b (Hib) Vaccination – This vaccination protects against Haemophilus influenzae type b (Hib) bacteria, which causes bacterial meningitis among young children. Hib vaccine is a 4-dose schedule to be taken during the time of birth, and then 6 weeks, 10 weeks and 14 weeks apart.

Pneumococcal Vaccination – This vaccination protects against pneumococcus bacteria that causes meningitis in children, majorly Streptococcus pneumoniae. Pneumococcal vaccine is a 4-dose schedule to be given to kids at the age of 6 weeks, 10 weeks, 14 weeks, and a booster dose at 15-18 months.
Please consult your paediatrician for any more information.
Is Meningitis Vaccination Safe for Children? Are There Any Side Effects?
The meningitis vaccine is safe and generally well tolerated. It may cause slight headache, redness, swelling and mild fever at the sight of infection, which is commonly observed with all other vaccines too. In case any other extreme reactions post-vaccination are observed, please consult your doctor for the same.
Who Should Get
the

Meningitis Vaccin

ation

?

Health experts recommend mandatory vaccination to prevent meningitis caused due to S. pneumonia, and H. influenzae is given to all infants. Vaccination against N. meningitidis is also available. Please consult your paediatrician for more information.

According to the Centre for Disease Control & Prevention (CDC), a certain group of children belonging to a high-risk category could take a meningitis vaccination based on consulting your paediatrician if they:
Have a rare immune system disease
Live in the region that has recorded meningitis outbreaks

Are t

ravelling to a country where meningitis is common

Are on

medications that weaken their immune system
Have spleen damage or had their spleen removed

Are young

children living on university campuses and military bases.
As parents, we do our best to support our child's dream of a better life. Getting them vaccinated timely is one of the many important things to secure their healthy future. Medical experts suggest vaccination as one of the best ways to prevent meningitis and avoid illnesses. To know more about meningitis, click here.
If you have any doubts, please consult your doctor.

If you liked the content, please share it with fellow parents.
References:
https://www.indianpediatrics.net/dec2013/dec-1095-1108.htm#:~:text=Currently%20two%20different%20types%20of,Institute%20of%20India%20(SII).
https://www.cdc.gov/meningitis/index.html#:~:text=Having%20meningitis%20doesn't%20always,of%20bacteria%20called%20Neisseria%20meningitidis.
https://www.healthline.com/health/meningitis-baby#causes
https://www.healthgrades.com/right-care/infections-and-contagious-diseases/meningitis
https://kidshealth.org/en/parents/meningitis-vaccine.html
Types of Meningitis (verywellhealth.com)
Meningitis – Infectious Disease and Antimicrobial Agents (antimicrobe.org)
Increased Case-Fatality Rate Associated with Outbreaks of Neisseria meningitidis Infection, Compared with Sporadic Meningococcal Disease, in the United States, 1994–2002 | Clinical Infectious Diseases | Oxford Academic (oup.com)
Disclaimer: Issued in public interest by GlaxoSmithKline Pharmaceuticals Limited. Dr. Annie Besant Road, Worli, Mumbai 400 030, India.
Information appearing in this material is for general awareness only. Nothing contained in this material constitutes medical advice. Please consult your doctor for any medical queries, any question or concern you may have regarding your condition. The disease list indicated for vaccination is not complete, please consult your doctor for the complete vaccination schedule. Views/opinions expressed by the doctor are independent and not influenced in any way by any organization.
NP-IN-MNV-OGM-220004, DoP Sept 2022
Also Read:
Pain After Vaccination in Babies
Childhood Vaccinations for Various Diseases