Unique Birthday Party Ideas for a 7 Year Old Child
In this Article
Birthdays are special especially if it is your little one's. Kids are excited about their birthdays and it is important to make it memorable for them. So what do we do to make a seven-year-olds' birthday party extra special? Here are a few ways to go that extra mile to make it a happy memory for them.
Birthday Party Ideas for Your Seven-Year-Old
Parents may spend days planning what to do to make their child's birthday a great one. However, it is important not to incur extra expenses while doing so. To ensure that your baby has a great birthday within the budget, here are a few 7th-year-old birthday party ideas.
Preparing the Guest List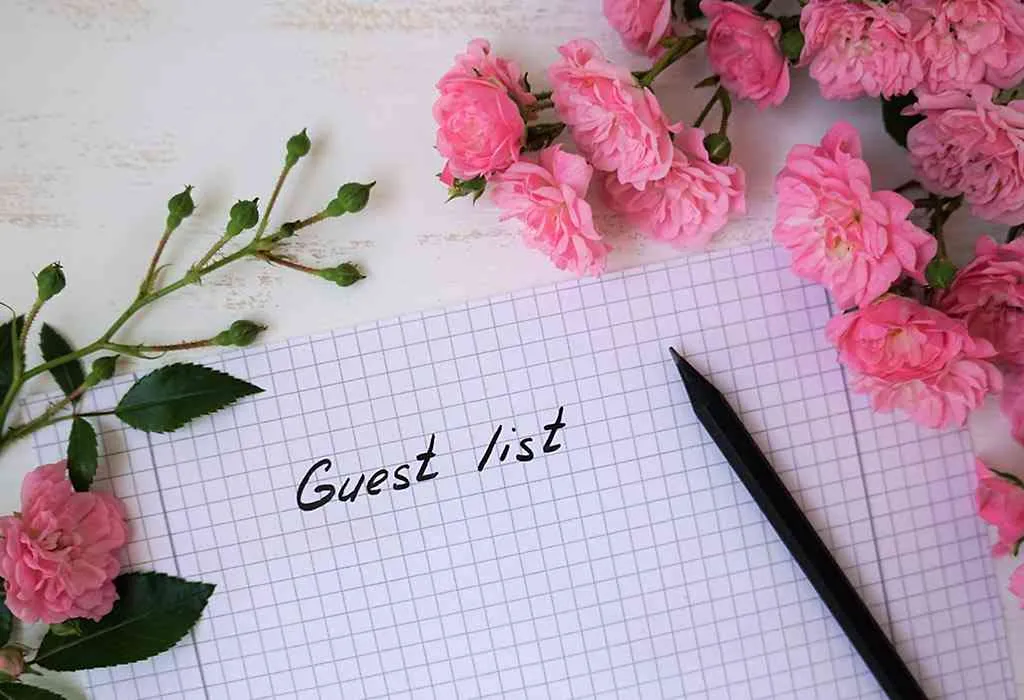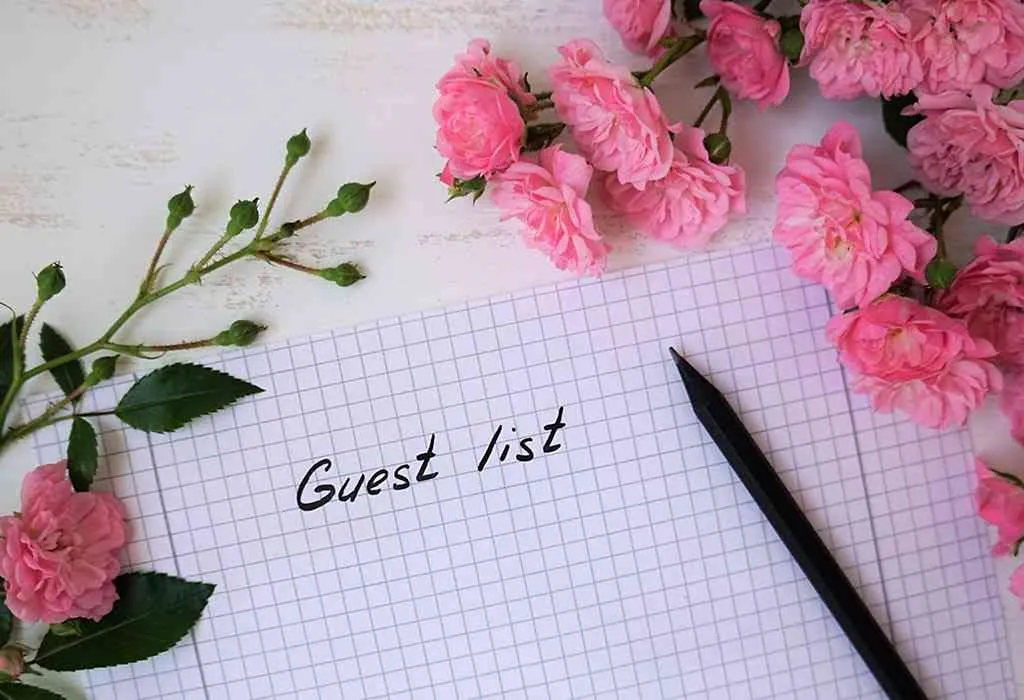 Guests at your child's birthday party could be only her friends or you can include adults too. Some people like a child's birthday party to be an "all children's party" and there are few parents who like including the grandparents, uncles, and aunts.
Having an all girl's or an all boy's guest list is also not a bad idea. However, it becomes awkward when there is a brother-sister duo and your child is a great friend of both!
So it is imperative to consider everything before you make a final draft of the guest list.
Deciding the Timeline and Venue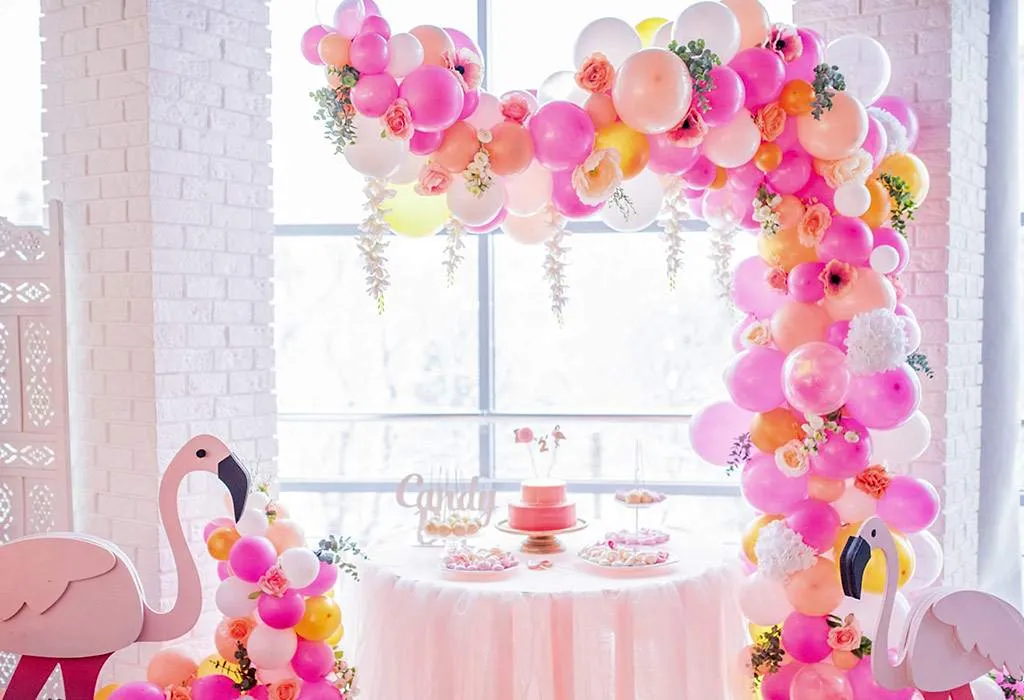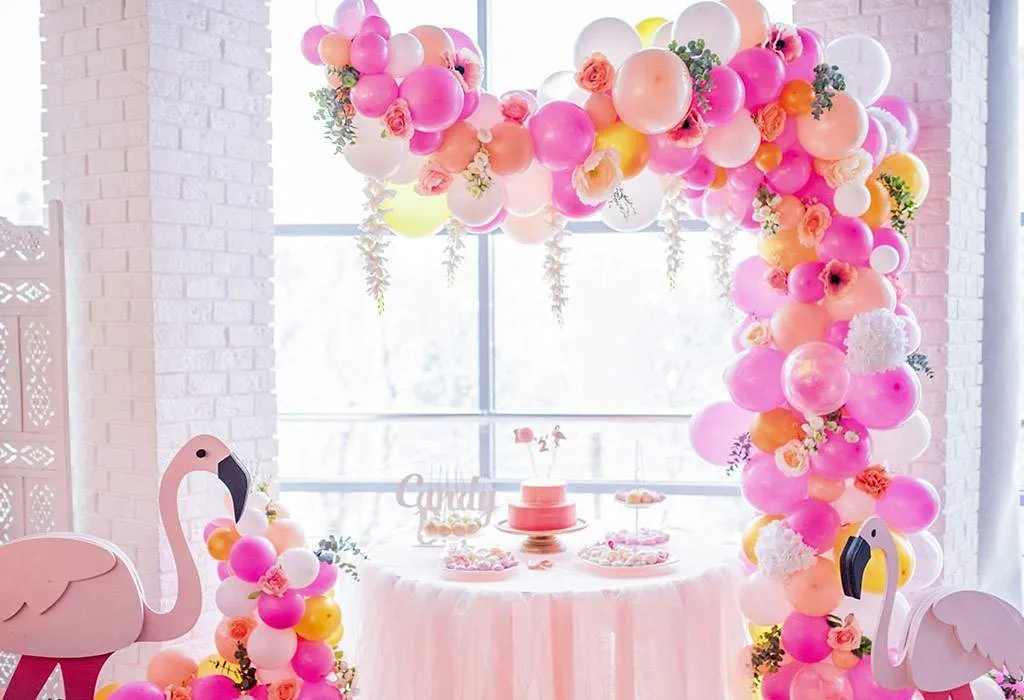 The venue is the next important thing to decide after you have decided on your guest list. If the guest list is a long one, then you will probably have to look for a big place and a small guest list, you may have the birthday party at home too.
The weather and time of the party are two other factors that should be kept in mind before deciding on the venue.
Deciding on the time and the timeline for your child's seventh birthday is another necessary step while planning out the birthday party. Here is an example of how to plan the timeline for an evening birthday party between 4:00 pm to 6:00 pm.
Guests arrive at the party at 4 pm
During this time, you can keep a few activities for the kids while the guests arrive like Hooplas or colouring.
Start the party games at 4:15 pm
By this time most guests arrive and you can start the fun part of the birthday party – party games. Decide on the games at least 3-4 days before the party so that you can arrange for all that is needed for the party games. To make it more fun and interesting, have some small prizes for the winners.
The children can have a fun time doing some craft activity, singing or dancing. Children can also participate in dumb charades.
After the cake is cut, distribute the snacks among the guests and let the little ones enjoy some chit-chatting along with the food.
Hand over the party favours to the children as they leave. You may add some extra time since some children may enjoy being there or may take a longer time to finish their snacks.
The party may last a little longer if in case you are serving a meal like brunch, lunch or dinner instead of snacks.
Choosing a Theme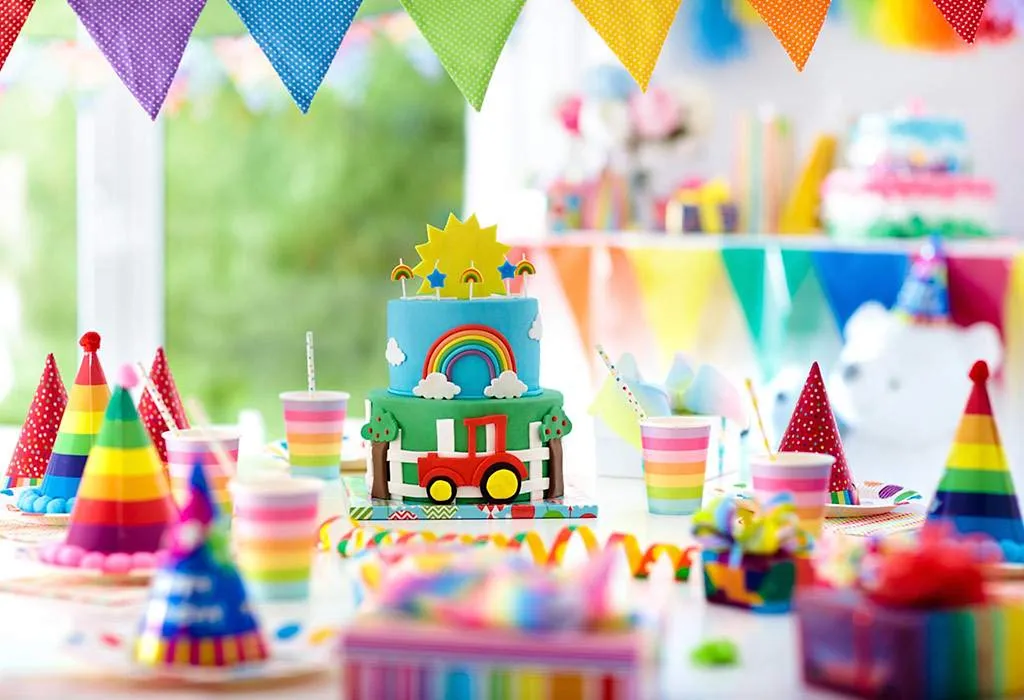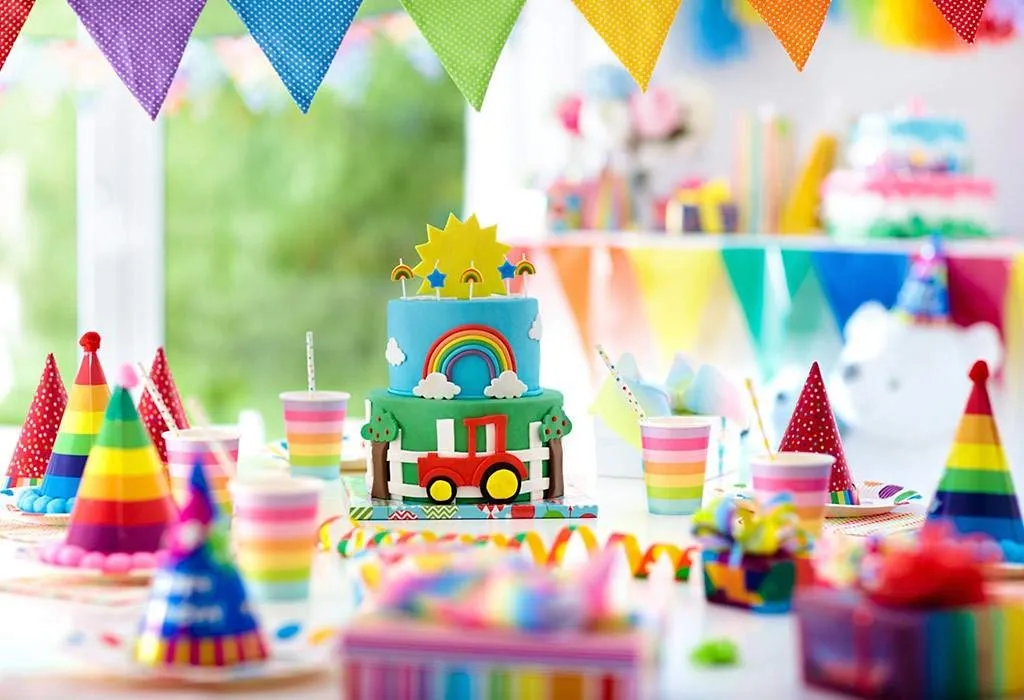 Are you looking for a theme for your child's 7th-year birthday party? You may choose one from the list below.
Themes for Girls
If your little girl is a fashionista and adores her Barbies, then this is one of the best themes for her seventh birthday party. Dress her up in fashionable clothes and you may also allow some fair bit of makeup on her. Mention the Barbie Fashionista theme on the invitation card.
Is your baby girl an arty type and does she enjoy playing with colour? Then, an art themed birthday party is just the one she will enjoy with her friends; the best part about this theme is it is extremely budget-friendly and can be a fun theme for boys as well as girls. Plan the party with lots of painting and craft activities for the children.
This is arguably one of the most unique 7th birthday party ideas for girl birthdays. What girl, even if she is all of seven, does not like getting pampered! Have stations for pedicures, manicures, and make-up for your girl's little friends. Finish off with some finger-licking snacks like tortilla chips with dips, party burgers, rainbow cupcakes, etc.
Theme for Boys
Wet and Wild Splash Theme
If summer is the time for your lad's birthday, what could be better than a wet and wild splash theme party? Decorate the party venue with an inflatable pool, water slides, etc. To make the party more interesting have bubble guns, sprinklers, hoses, water toys, slippery slides using soap water over plastic sheets, sand-pits; the list is endless.
Boys love superheroes and aspire to be like them. So why not give them the chance to dress like one, even if it is only for a day! It will be one of the most fun and exciting 7-year-old boy birthday party theme ideas and undoubtedly, a huge hit among his friends.
If your 7-year-old loves the outdoors, why not throw a camping theme birthday party in your backyard? I am sure he would love it and so would his friends. To make it more exciting, camping theme birthday decoration for a 7-year-old boy should have few tents in the party area, a fire pit and s'mores station.
Birthday Cake for Seven-Year-Old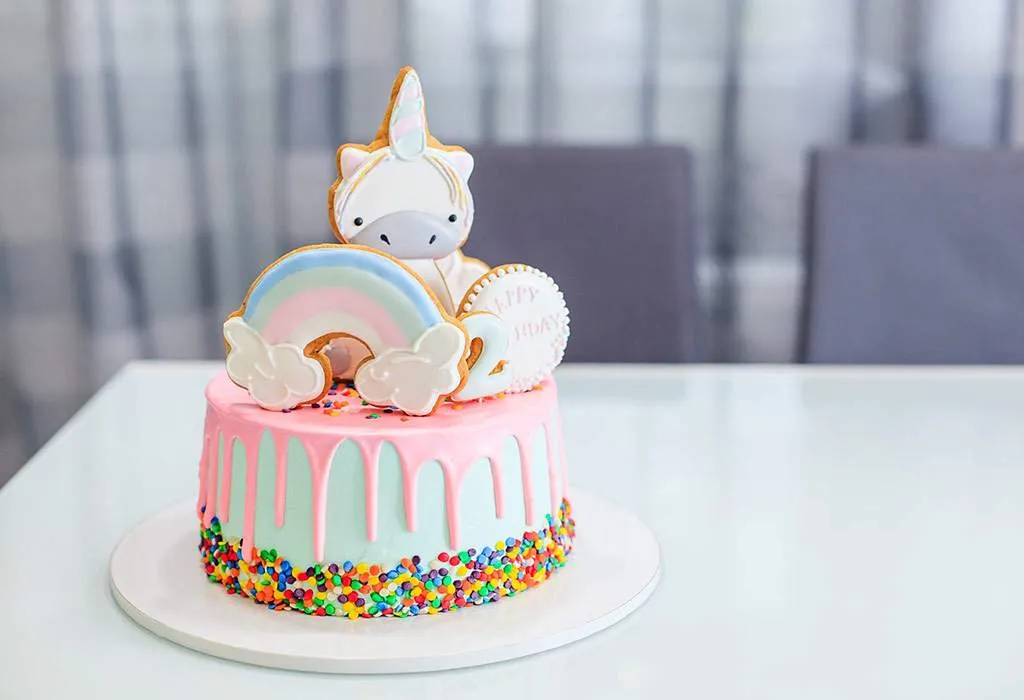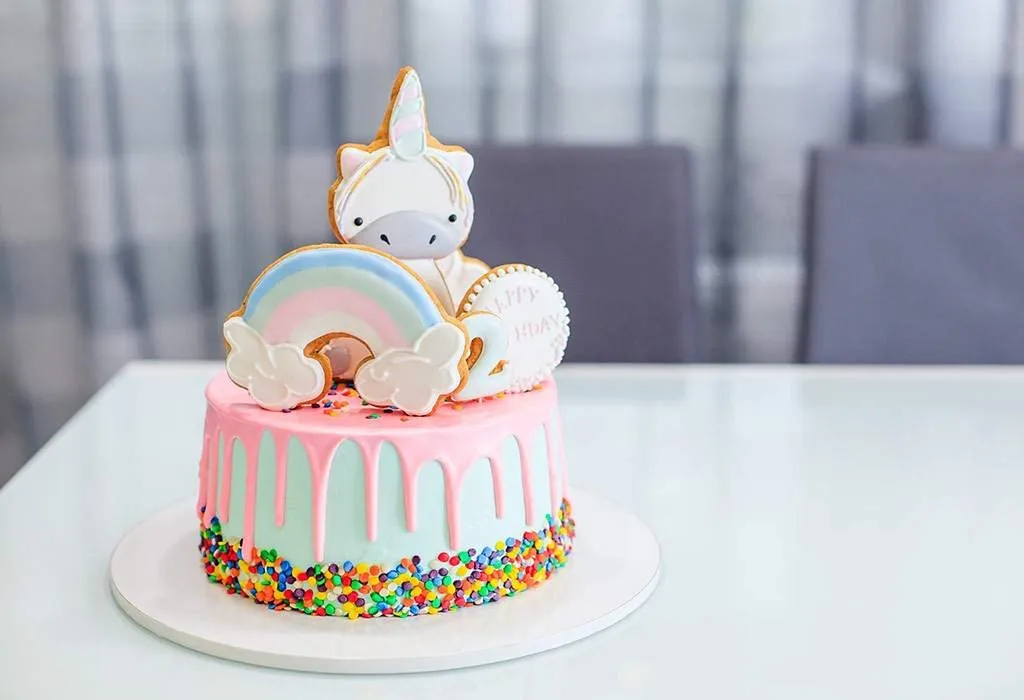 Cake cutting is the most important part of every birthday celebration. Here are four of the best cake designs for a 7-year-old's birthday.
Since the release of the 3D comedy movie Despicable Me, the Minions have become a favourite with children and adults, alike. Get a Minion cake for your little girl's 7th birthday and see her face light up.
Every child loves to play with Lego and what better way to make them happy on their special day than getting a Lego cake! Take your pick from a Lego brick cake, a two-tier large Lego brick cake or any other Lego cake design that catches your fancy.
Nothing can go wrong with your little brat's favourite superhero-inspired birthday cake. Get him one and the memory will last with him for a lifetime.
Elsa and Anna are a favourite of every girl and to make them feel like a princess or a Queen, get them a Frozen-inspired cake that will get them all happy and excited.
Meal Plan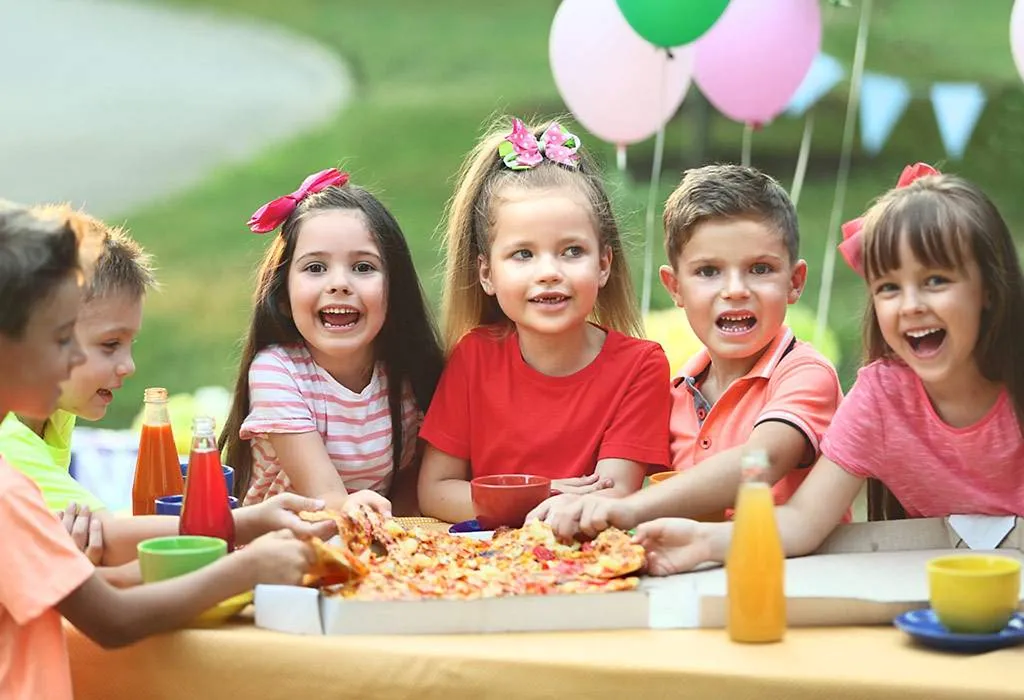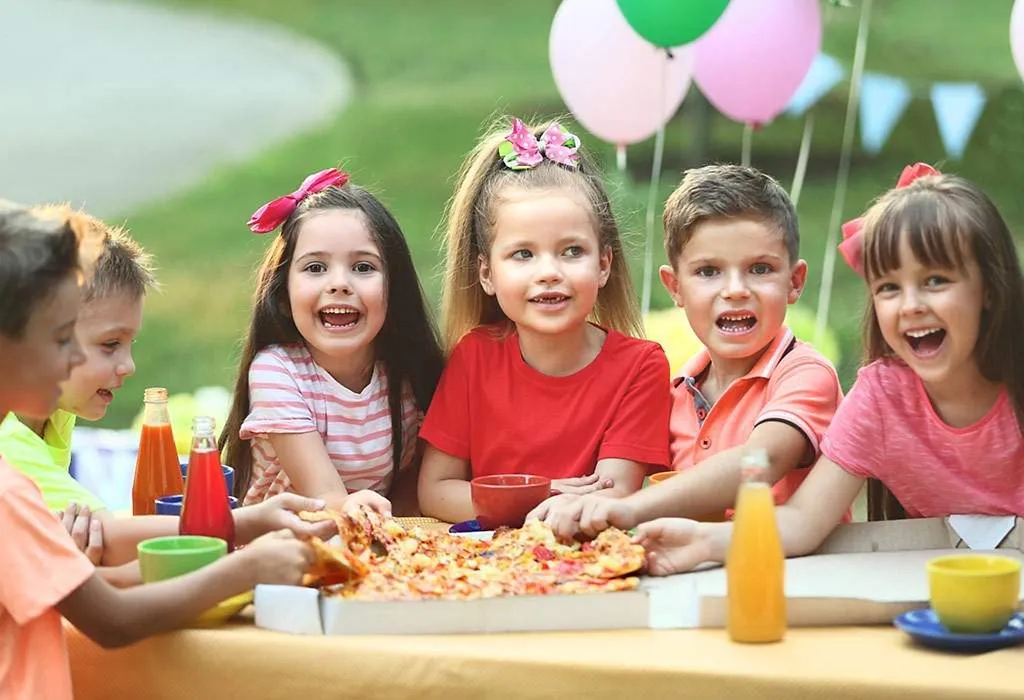 Non-alcoholic Fruit Punch, Party Burgers, Deep-Fried Cookies, Taco pinwheels, and Ice-lollies.
Lemonade, Corn Dogs, Ham and Eggs Waffle Pizza, Mini cupcakes, and Frozen Banana Cereal Pops.
Fruit Mocktail, Pizza Rolls, Chocolate-Dipped Cake Pops, and Ice-Cream Sandwiches.
Yoghurt Smoothies, Pizza Casserole with Bread, Sweet potato Crusted Chicken Nuggets and Ice Cream Wafflewiches.
Home-Made Fizzy Drinks, Beef Rolls, Nutty Rice Crispy Cookies, Fruit, and Cheese Kebobs.
Fresh Fruit Juice, White Cheddar Mac & Cheese, Tamales, Rainbow Strawberries, and Cheesecake Ice-Cream
Games and Activities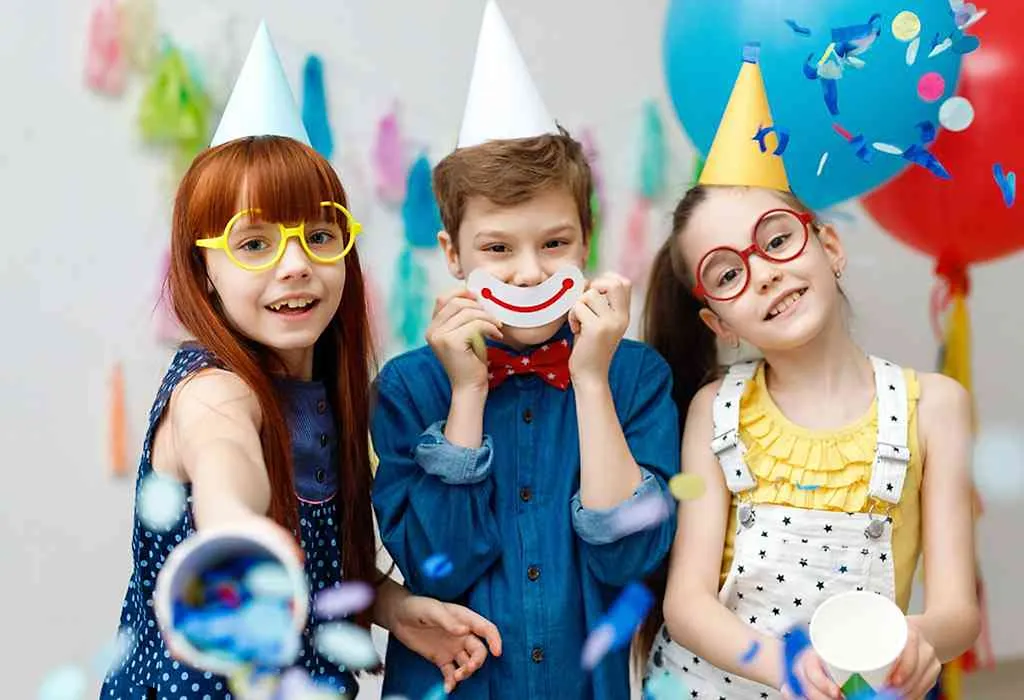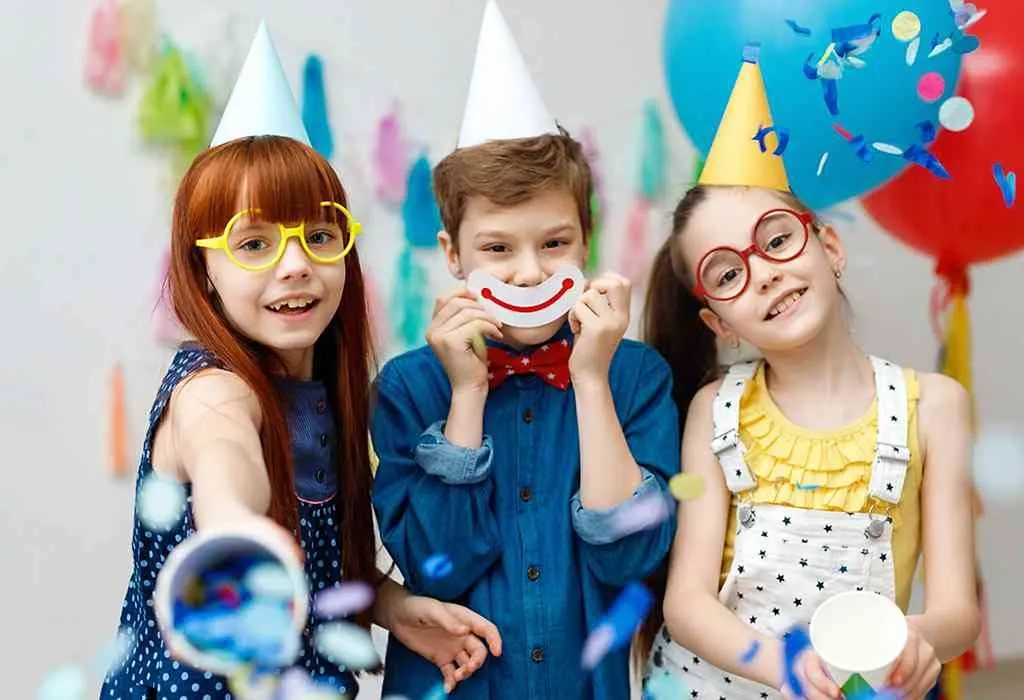 What better ways to make birthday parties fun other than through party games and activities. Here is a list of them to choose from.
1. Tossing the Bean Bag
Place a hula-hoop on the ground at a little distance away from the children. Allow each child three chances to toss bean bags inside the hula-hoop (Lion's mouth).
2. Treasure Hunt
You have to give clues to the participants that will lead them to the place or area which will have another clue. One clue will lead to the other and eventually to the treasure or the prize.
3. Stomping the Balloon
Tie a balloon around the ankle and at the word "go", each one of them has to try and burst the other's balloon.
4. Sweeping Race
Divide the children into two groups and give each one a broom and a ball. At the word "go" one member from each group has to start sweeping the ball with the broom and take it to the other side where another teammate is waiting. Once the ball gets to the other side, the other teammate has to do the same to get the ball to the other side. This will continue until all the team members have had their chance. The team who finishes first is the winner.
5. Musical Bumps
Everybody has to dance once the music starts playing and sit down where they are as soon as the music stops. The last person to sit goes out of the game.
6. Sleepy Monkeys
Children have to pretend they are sleeping and then either the birthday girl/boy or an adult goes and distract them by either making them laugh or tickling them. The who does not react till the end wins.
Party Favours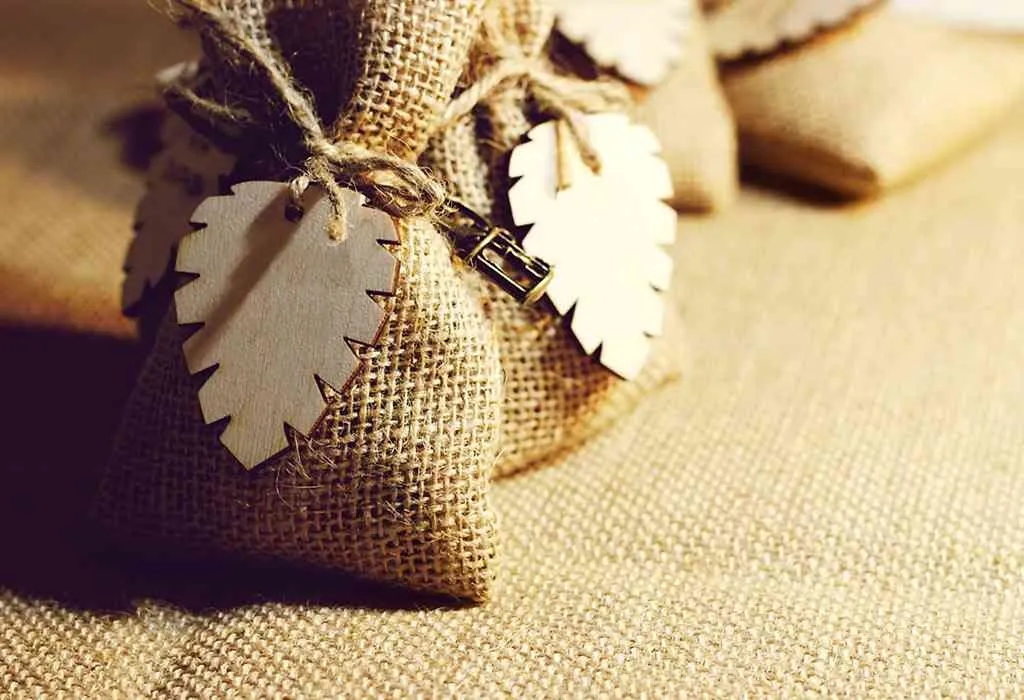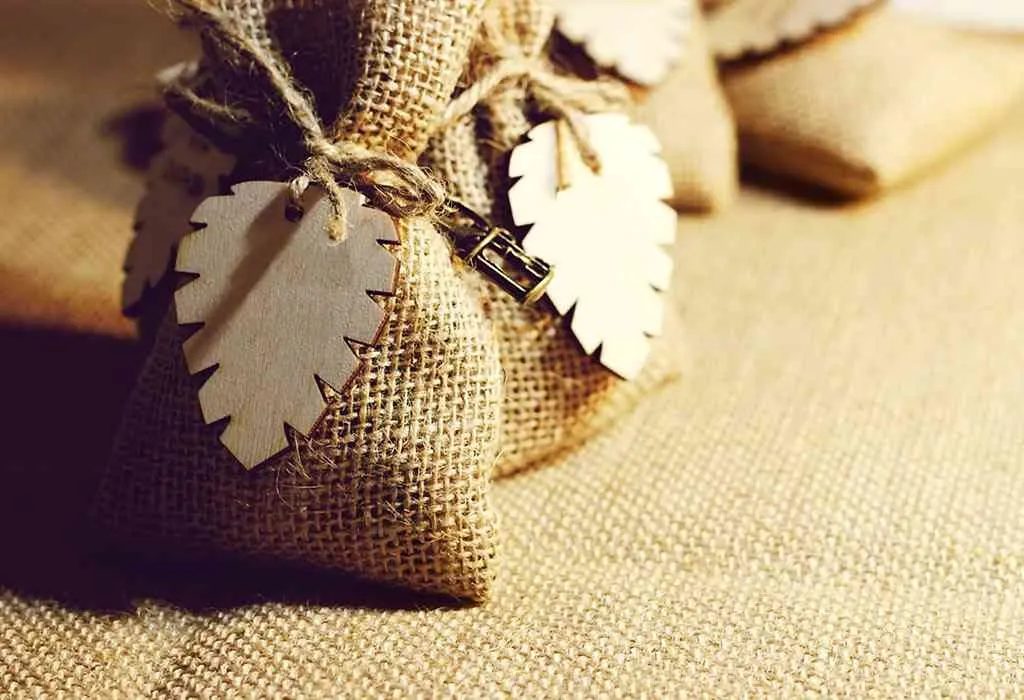 Pick the perfect party favour from the below-given list.
Personalised Re-Usable Bag filled with goodies
Painting Set
Mask and a Cape
Temporary Tattoos and Stickers
Now that you have an idea of what to do for your child's 7th birthday party, start planning. Allow your creative juices to flow. Remember, when it comes to celebrating your baby getting another year older, the sky is the limit!
Also Read:
Unique Birthday Party Ideas for Children
Food Menu Ideas for Kid's Birthday Party
Fun Filled Birthday Party Games Ideas for Children