Best Places to Host Kids' Birthday Party
In this Article
There are many cheap, affordable party ideas to help you organize your child's next event. You have restaurants, boutique lounges, and even beachside places to throw a kid's birthday party. Nevertheless, some ideas are always better than the rest. And, in this post, you will read about the best spot to host a kid's indoor birthday party, as well as an outdoor function.
Fun Places to have Kids' Birthday Parties
Are you lost on where to host your kids' next birthday party? Well, this can be a very difficult decision to make. Finding the best place to have a kid's birthday party is never easy. This is mainly because you have so many options to choose from.
So, let's get started….
1. Bowling Alley
The list of the best place to have a kid's birthday party begins with the bowling alley. There are many interesting bowling alleys with colored balls that are both lightweight and designed to reach the right lanes. This is a great place for young little ones. You can pick bowling alleys that allow you to decorate with balloons, banners, and flyers. Also, check if the location arranges for birthday cakes, drinks, and pizza.
Fun Fact: When you choose a bowling alley for the birthday party, ensure that the food is perfect. And, the food menu must be included in the total bowling alley fare.
2. Swimming Pool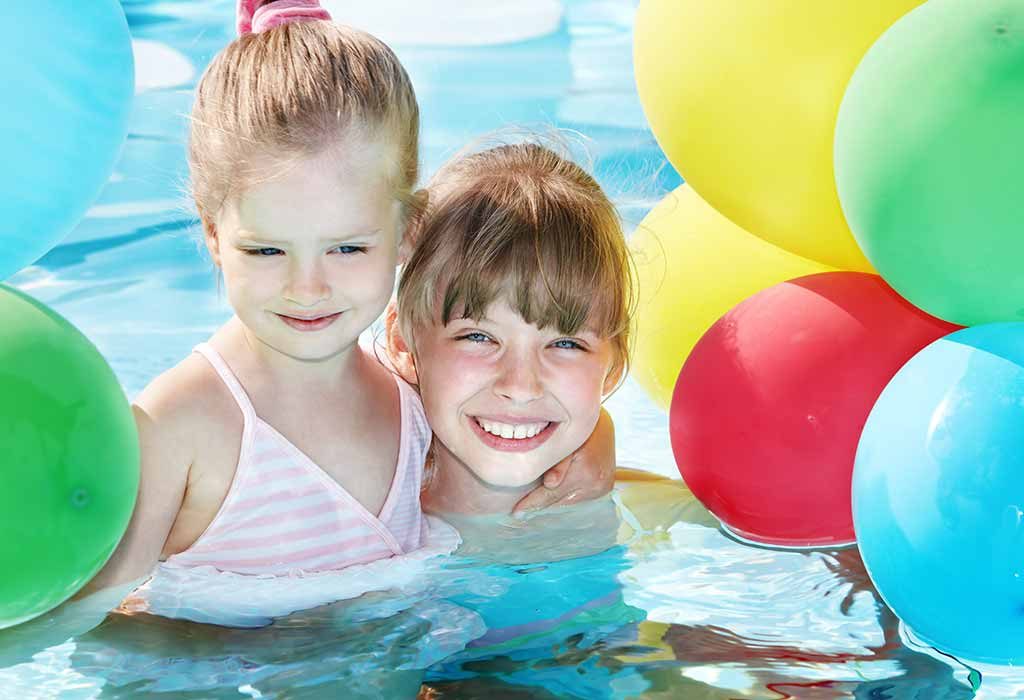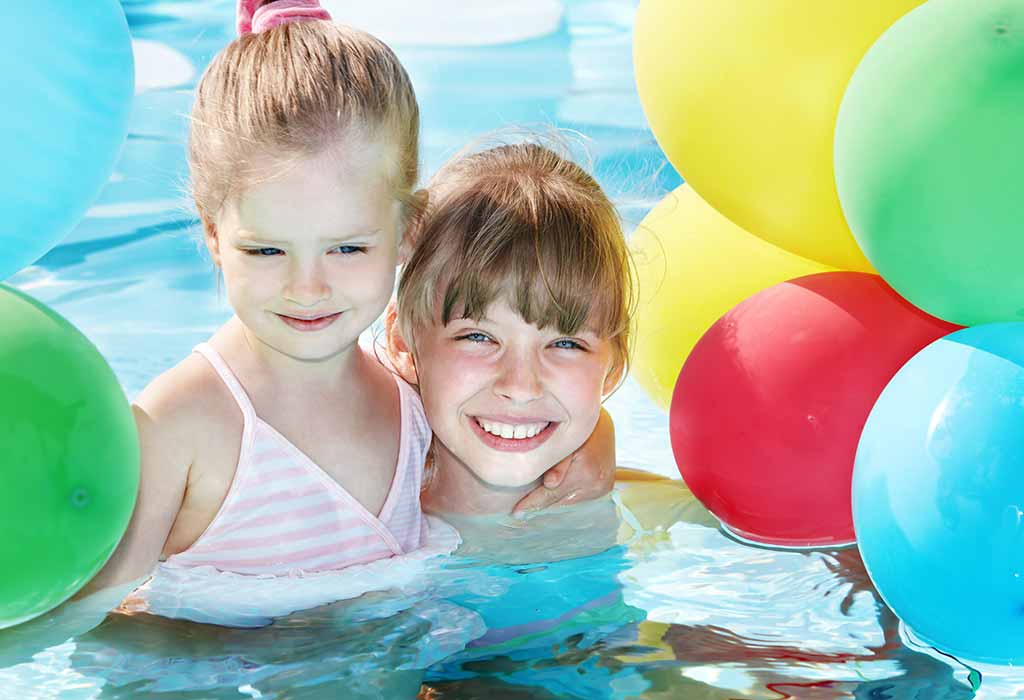 The talk about a cheap birthday party place will be incomplete without the swimming pool. Does your kid love to swim? To be more precise, would kids resist the idea of dipping in the pool? Certainly not! When you choose a swimming pool for a birthday party, there are few factors to be remembered. One, the pool should have skilled lifeguards. Two, the pool must allow you to host rafting, relay races, and water games. If possible, check if adults are allowed to enter the pool, along with the little ones.
Fun Fact: Swimming pool parties don't need to be decorated. But, if you are willing to decorate, choose blue monsters and pretty mermaid themes.
3. Traditional Bounce Parties
The bounce parties are traditional themes for kid's birthday celebrations. The bounce parties can be hosted in places with huge buildings. You must have plenty of relays, moonwalks, and slides. The best part of hosting bounce parties is that the weather inside the building doesn't matter. When it is out, most of the kids get excited and loud. And, isn't this what you want from the party? Additionally, you don't need to worry about kids climbing onto your expensive furniture.
4. A Sweet Party
Now, hosting a sweet party at your home might be one of the best places to have a kid's birthday party. After all, you are going to set everything at your place. And, if you are not prepared to host the event at your home, choose a nearby sweet shop. Undeniably, you will find a dozen such shops in your locality. When you decide on a sweet party, ensure that their right deserts and treats are chosen. Keep a track of everyone planning to attend the event. Remember, even elders will want something pleasant to eat.
Fun Fact: To save yourself from lots of work, choose sweet shops that are known for organizing birthday parties.
5. Gym
Now, this is an uncommon place for birthday parties. But, if you are planning to call elderly guests, and if your kid is extremely energetic – choose the gym. Go through your local directory and find gyms that are ready to host a toddler or kid's birthday party. Here, you can organize multiple activities like basketball, swimming, and high-energy games.
Fun Fact: When you host a party in the gym, pick exclusive themes like Dora, Spongebob square pants or superhero.
6. Crafts Store
Undeniably, little ones would love to celebrate their special day in a crafts and arts store. The number of DIY projects you can organize in these stores is unlimited. That means you are free to host the best and most entertaining parties in this location. Most of the time, crafts stores are pre-decorated. This means you don't need to waste too much time decorating the venue. Also, the crafts store will help you with themes and activities for the big day.
Fun Fact: Most crafts stores will have a birthday package. Try to choose from one of these packages.
7. In the Farms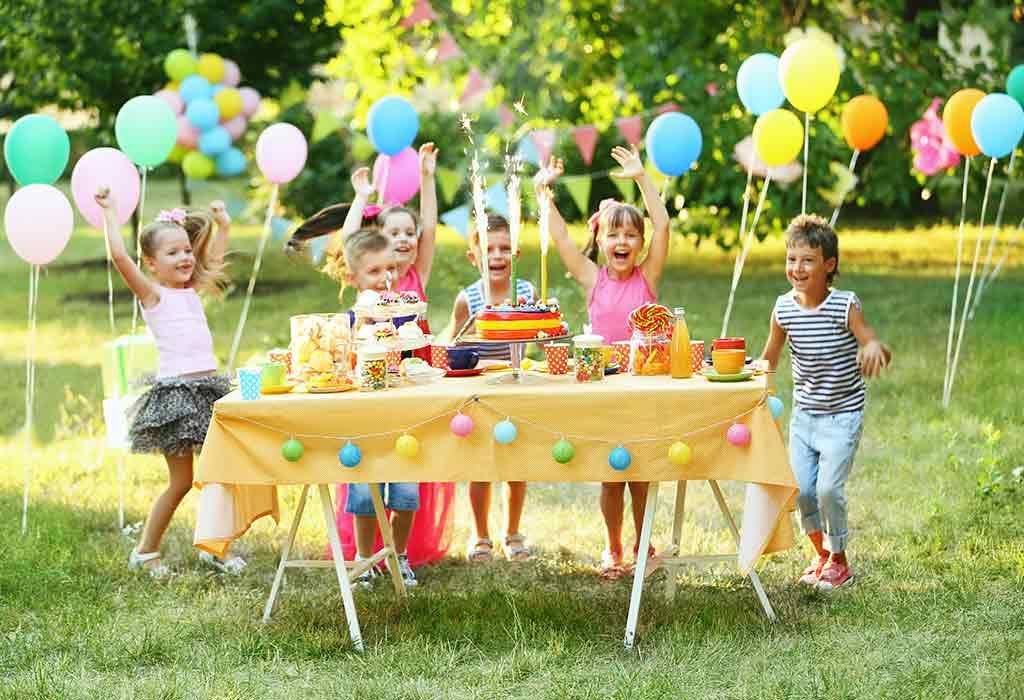 Ideas for the best kids' birthday party venues will always be incomplete without the farms. The farm allows the little ones to connect with nature. This is one of the best ways to celebrate your child's birthday party outdoors. Organizing a party on the farm is quite simple. Balloons will be more than enough to decorate the venue.
Fun Fact: Of course, if you are not interested in going to the farm, choose forests and parks. These are all great places where your children can celebrate and experience Mother Earth.
8. Aquariums and Galleries
Now, do you want to bring out the creative mind of your little one? If yes, you must consider the aquariums and galleries for hosting an outdoor birthday event. These are impressive locations where your children will learn something new. Who knows, they might be inspired to do something different in the upcoming year. The aquariums and galleries can be visited with elders too! Even grownups are likely to have a great time in these kid's birthday party places/venues.
Fun Fact: Aquariums and galleries need to be booked ahead of time for the celebration. Also, read through the rules and regulations of these venues.
9. The Indoor Soccer Facility
Now, is your kid and his/her friends interested in a true indoor birthday party? Are they aiming for a feast that is loaded with physical activities? If yes, you should consider an indoor soccer facility. Once again, this is a fascinating place to host the celebration. Of course, the indoor soccer facility will not be the cheapest option on this list. But, it is a great one! The ultimate aim of this event is to keep your little ones delighted while encouraging physical activities.
Fun Fact: If you are not interested in an indoor soccer field, consider a taekwondo facility, a dance studio or a tennis court.
10. Restaurant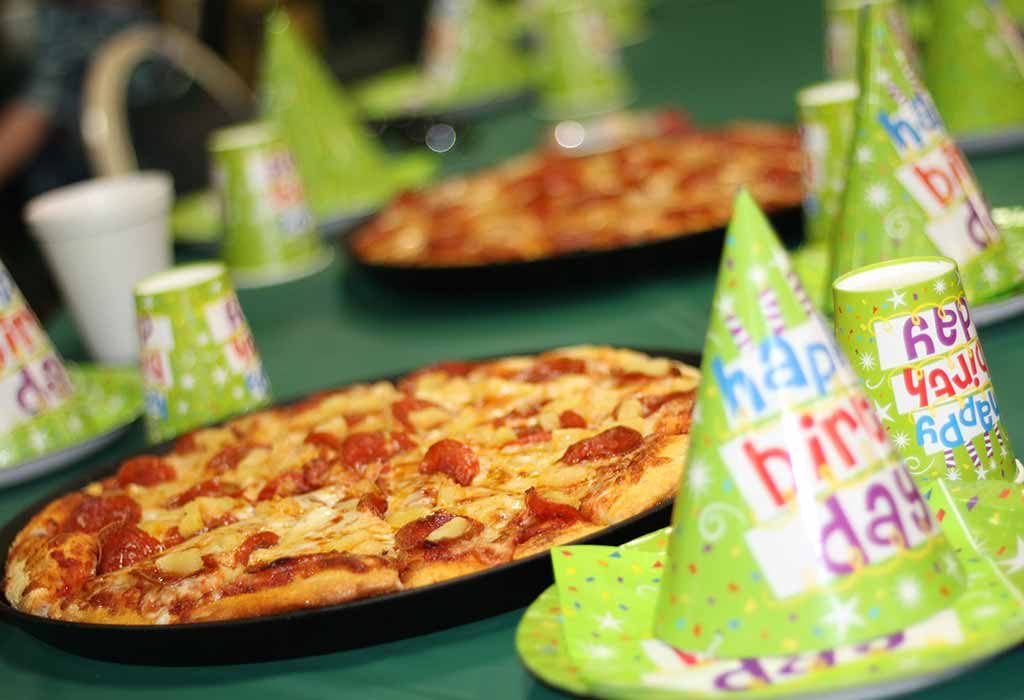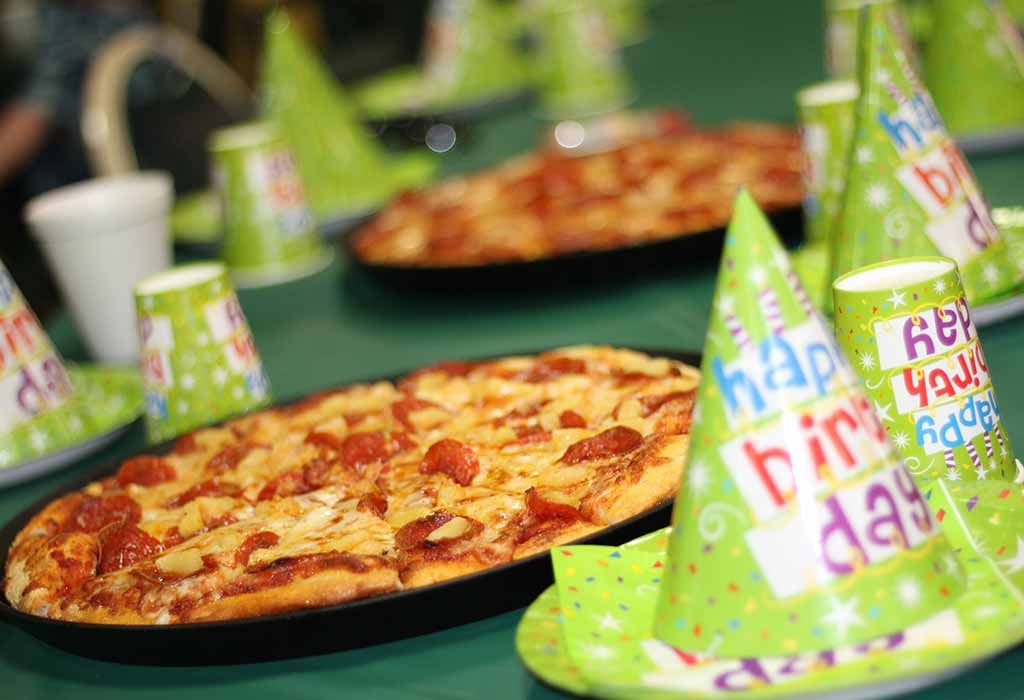 This would be one of the best spots to host a kid's indoor birthday party. This is the most conventional choice for hosting birthday celebrations. Dinning in a kid-friendly restaurant will be a great experience. Many restaurants have special birthday party packages too. Some restaurants allow kids to become chefs on their special day. When you organize a birthday party in the restaurant, you don't need to worry about many factors. One, food gets sorted easily. Two, top-end restaurants are always well-decorated. You don't need to worry about the interiors. Three, you can keep the kids engaged with simple cooking activities.
11. At a Theatre
Another not-so-cheap birthday party place would be the theatre. There are plenty of movie theatres in most cities. It would be quite easy to buy a handful of tickets, and some popcorn. Of course, the actual cost of this celebration depends on the theatre you choose, and the number of kids.
Fun Fact: When you decide to host a birthday bash at a theatre, you must be aware of the movies your little ones want to watch. It would be great if you can present multiple options and let the little ones choose.
12. Ice Rink
The ice rink is an out-of-box choice for hosting the party. Some kids are keen on ice skating. All the music, games and skating keeps them excited. If your little one and his/her friends are great on the ice rink, consider hosting a birthday celebration here. Most skates charge on a per-child basis. Also, you will have special spots for cutting the birthday cake and distributing gifts to visitors.
Fun Fact: The ice rink is a daring location for the birthday party. Always ensure that your kids are comfortable celebrating a birthday party here!
13. Ice Cream Shop
There would be no one against the idea of hosting a birthday bash at an ice cream shop. After all, this is everyone's favorite dessert. The ice cream shop you choose must be loaded with exquisite flavors. Pick ice cream parlors that have special options for children. Shop around, and choose the parlor wisely. Well, ask your kid and most of your workload will be reduced drastically. Trust us, your kids will be aware of which ice cream shop they'd want to celebrate their birthdays at!
14. The Zoo
Finally, you can choose to host your birthday at a zoo! Now, heading to the zoo needs lots of preparation and planning. You must be aware of what you want to see and skip. To reduce your workload, try to hire a skilled tour guide. Ask the guide to take your little ones to the best sites in the zoo.
Fun Fact: When you host a party in the zoo, it is important to understand the whole area. Figure out where the cake would be cut, and where the treats will be served. Also, you must have a clear plan on how you would bring the little ones together.
Hosting the best birthday party for your little ones will always be a challenge. There are so many different types of destinations to choose from. And, you don't need to spend a lot of money for the most amazing party of the year. Precise planning, the right location, and pre-arrangements will help you host a great party at a minimal cost.
Also Read:
Creative Birthday Party Ideas for Kids
Birthday Party for Kids
Unique Games for Kids Birthday Party