Should You Choose a Family Daycare for Your Child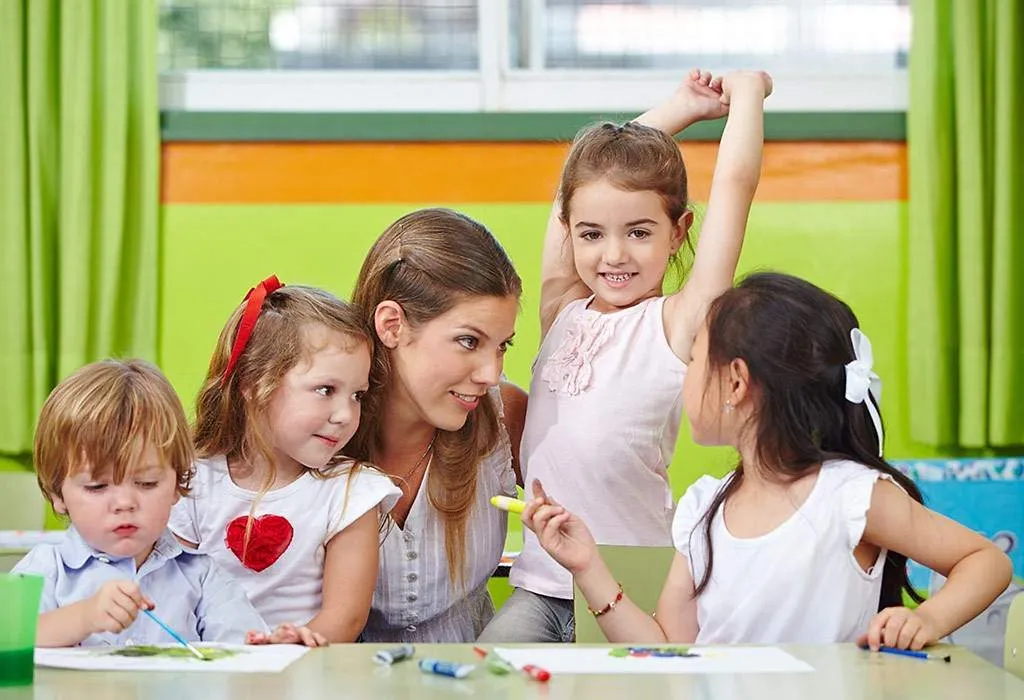 Are you looking for daycare options for your little one but daycare centre or hiring a nanny is not an option, well, you can consider a family or home daycare option for your child! If you wish to know more about it, how it works, its benefits, its cons and how to choose one for your kiddo, then reading this post is something we highly recommend. Here, we will share all the aspects of choosing a family child care that can help you make an informed decision for your kiddo!
What Is Family Child Care?
As parents, you want best for your children, and when it comes to taking care of your child's daycare needs, you do not want to make any kind of compromises and choose what best meets your kid's and your requirements! Many opt for family or in-home daycare, which are care providers that offer childcare facilities from their home to the children who aren't related to them. Usually, the number of children in such daycare centres is limited. Also, sometimes these daycares can be in the same place where the care providers live, or it can be a hired place such as an apartment, building, or a flat, depending on the laws for daycare facilities in your state!
Your state may also have rules for such daycare centres, which means that such facilities need to be licensed. These licensed home daycare centres are often visited by the agency staff to monitor safety and health standards for the kids. The licensing rules can sometimes be based on the number of kids that are enrolled in a daycare centre, which means if the centre exceeds a certain limit, then it may need to get licensed. Again, different states may have different rules on issuing the license. It is absolutely a personal choice to go in for a non-licensed or a licensed home daycare option for your child!
How Does Family Child Care Work?
Family childcare is a kind of an early childhood education facility for a child that is usually undertaken by the caregiver at his home, either alone or along with an assistant. Unlike most commercial daycare centres, the child is given personal or one-to-one care in a comfortable home-like environment!
In most cases, setting up a home daycare does not require the caregiver to have any kind of formal early childhood education or training, but there are such daycare centres that follow a formal education program or develop their own plans. There are many reputed registered home daycare options available, which have to pass through a stringent inspection process to ensure the safety and security of the kids. However, there are no set rules for a home daycare centre for the entire country, and states may have different laws. You can find out the laws in your states before you choose the home care centre for your kid!
What Are the Benefits of Family Child Care?
Here are some benefits of enrolling your child in a family childcare facility:
1. The Child-Provider Ratio
The licensed family daycare centres have to enrol only a limited number of kids (the numbers may vary in different states), which is usually lesser than other formal daycare options. Lesser number of kids in a daycare centre means more personalised attention and care provided to your child.
2. Feels Like Home
The family daycare options usually feel like home to younger kids and infants, who may feel more comfortable in such settings and also settle easily compared to other daycare options.
3. Parent and Provider Can Work as a Team
Because of fewer kids to take care of, these home daycare providers work closely with parents to take utmost care in bringing up the kids by being in sync with parents' needs and requirements. Effective communication on potty training, feeding, sleeping, and other such aspects can prove to be beneficial for the child.
4. Often Closer to Home and Convenient
Such setups can be found in your neighbourhood or close by. Many times, the providers may also offer transportation facilities for your child.
5. Trained Staff
The provider and the staff are usually trained in keeping basic safety and security standards for the child. In some states, it is mandatory for such daycare centres to get a license from the state to run their daycares. Though most daycares, whether licensed or non-licensed, receive a basic-level training in child care and safety, if you are not convinced, you should opt for a licensed daycare facility for your child.
Other Names of Family Daycare
Family daycare is also known by various other names. So, if you hear some of the following terms instead of family daycare, do not get confused as they all mean the same:
Registered child care homes.
Licensed child care homes.
Certified child care homes.
Licensed group family child care homes.
Legally exempt or license-exempt homes.
Family, friend, and neighbour care.
Home preschool.
Group family daycare.
Home daycare.
In-home daycare.
In-home preschool.
How to Know If Family Childcare Is Suitable For You
Well, as a parent, you know what best suits your child's needs, and thus you know which daycare option would be suitable for your child. There is no doubt that a family daycare option offers your kid umpteen benefits, but it also comes with its own drawbacks or challenges. Opting for a licensed home daycare option provides you with the opportunity to check the safety and security measures that are followed by a particular home daycare option before you trust them with the responsibility of taking care of your child. Again, it is a fairly economical option as compared to other methods of daycare. Once you are sure that all your needs and requirements of daycare are met, you can opt for that particular daycare option for your child.
Cons of Family Daycare
Here are some drawbacks or cons of a family daycare that you should know before you enrol your child into one:
1. Limited Staff
Usually, home daycare centres run on low budgets, which means lesser infrastructure for hiring helpers for assistance. There may not be a sufficient number of people to take care of your child.
2. Less Trained Teacher or Less Enriching Curriculum
Formal daycare centres follow a set curriculum that is educational and enriching for young kids. However, most home daycare may develop their own curriculum, which may not be that enriching for a child. Also, the teacher or the care provider may not be professionally qualified or less qualified to offer educational assistance to your child.
These are some few drawbacks that you may like to consider before deciding on a home daycare for your child. Also, the tips given below can help you choose the right one.
Tips to Choose the Right Home Childcare
Here are some tips on choosing the right home childcare facility for your little one:
Find out how many people or staff members will be present to take care of your child and whether or not they are trained to take care of young kids and know about other safety measures.
Check that every person who is a part of the home daycare centre has had a thorough background check.
Most states publish the inspection reports of the registered or licensed home daycare centres on the online platforms, make sure you browse any such reports before enrolling your kid.
You can ask to see the registration or license copy of the home daycare where you wish to enrol your child.
You can ask the centre how you can check the progress of your kid's activities and other information concerning your child.
Before you enrol your child, make sure you check their policies on supervision, sleep, nutrition, and various other such aspects are in sync with your requirements.
Find out what all activities or educational programs the care provider have planned for your child.
Keep a copy of your contract or policies that you have signed with the care provider as this will help you know various aspects such as the in-home daycare cost, hours of operation, transportation facilities, permission slips for the field trips, etc.
Most families opt for a home or family daycare option because they offer home-like feel and comfort to the child, and also there are fewer kids, which means more personalised attention to the child. Sometimes these daycare centres also offer flexible daycare hours and even offer weekend daycare options too.
There is no doubt that choosing a home daycare may not be an easy decision to make. However, keep in mind your requirements and opt for the one that is not only a comfortable place for your kid but also helps him to thrive.
Also Read:

Checklist to Follow While Choosing A Daycare
Options to Consider for After-School Child Care
Right Age to Put Kids In A Daycare/Childcare Centre?