Loose Parts Play for Kids – What Do You Need to Know?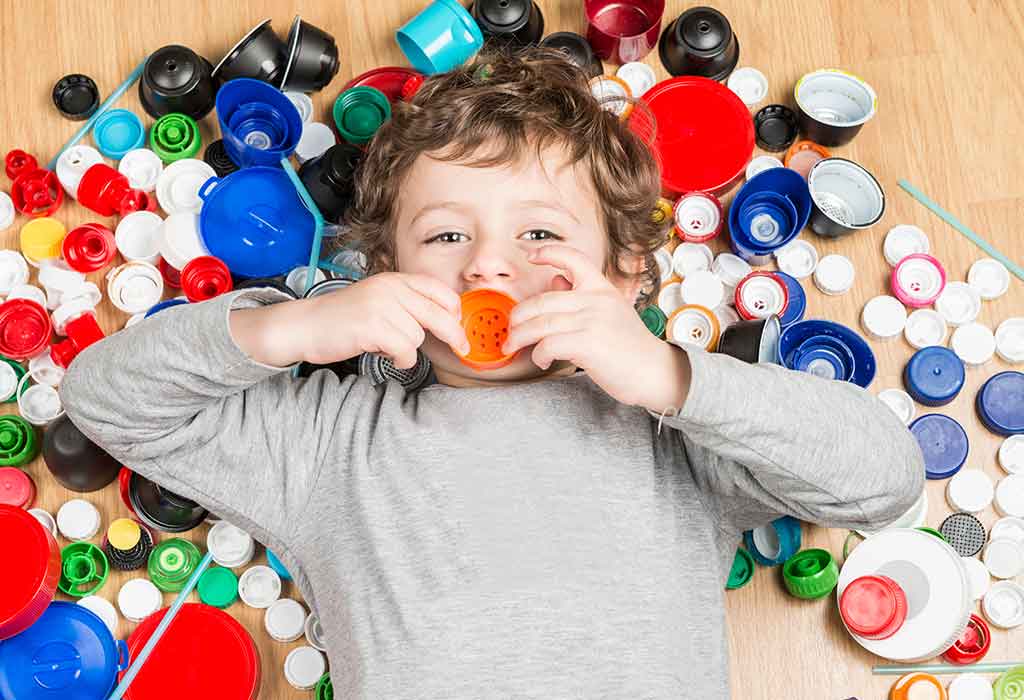 Loose Parts Play is a widely accepted concept of play these days, and it stimulates creative thinking and provides infinite opportunities to learn in a fun way! The best thing about loose parts is that they can engage kids of various age groups. Loose parts can be used to entertain preschoolers, toddlers, and maybe a little more than that, and it can work well for even 6 and 7 years old. It is best to include these play items as early as possible so that the child's brain functions in the right direction and develops an interest in the game!
Let us discuss this play form a little more and learn its importance in the child's growth!
What Is Loose Parts Play?
The kind of play that triggers kids' skills like creativity, invention, problem-solving, divergent thinking, and imagination is called loose parts play. It involves random materials combined, moved, redesigned, carried, assembled, and reassembled differently. The best part about this kind of play is that there are no rules, and it involves pure creativity and imagination. The child adds definition by creating something out-of-the-box from their material.
The concept of loose parts dates back to 1972, and it was invented by an architect named Simon Nicholson. He described the importance of playing with open-ended parts in the child's developmental ages to boost critical thinking and creativity. This concept is now widely accepted and part of children's educational settings worldwide.
Let's head on to the benefits that loose parts play in your child's growth!
Benefits of Loose Parts Play
Following are the benefits of introducing loose parts play to your child:
1. Never Get Bored
The same material can be re-used to create different things. So, the child never gets bored out of it. Few sticks and circles that made a swing yesterday can make fake balloons today!
2. Boosts Creative Thinking
By far, the best advantage of these toys is stimulating creative thinking. The child is not supposed to play in a defined manner. They get new ideas, and they develop new things out of them. They do pretend plays, talk in different sounds, build a miniature version of things around them, and live in their fantasy land.
3. Develops Fine and Gross Motor Skills
Building, carrying, transporting, balancing, picking, fiddling, positioning, and sorting objects develop the child's fine and gross motor skills.
4. Solves Modern-day Problems
The current generation is surrounded by many things that affect their development. These are technology, fewer opportunities to play outside, less family time, and improper time management.
Loose parts play helps to solve these issues. It bridges the gap between the child and the real world. It stimulates the imagination. The child sets their agenda and creates their narratives. Children talk about their experiences while playing, and it brings out the importance of conversation.
5. Problem-solving
There will be many obstacles when the child starts to play with loose parts. Some parts will be long or short; some will be thick or thin. So how will you join them together to create something out of it? These confusions will enhance the child's problem-solving skills.
6. The Feeling of Accomplishment
Whether a child or an adult, everyone feels a thrill when they complete a set agenda. So, the child feels elated when they make something spectacular out of the loose parts.
7. Concentration Development
The use of loose parts in kindergarten starts to develop a sense of concentration in children. The complete process of designing something amazing keeps the kid engrossed. It starts with an idea, collects the right material, and finally joins the parts to build it up.
8. Beyond Curriculum
The child playing with loose parts can develop skills beyond the curriculum. The child can learn math concepts like counting, sorting, and pattern creation via objects. Character creation, narratives, and pretend play can teach literacy. Interaction with friends improves vocabulary, and it will also improve design and art.
9. Moral and Emotional Boost
When a child creates new things each day, it develops self-esteem and confidence. They start to feel they are capable of facing any situation in life. Acting out dialogues and stories connect them to the real world.
10. Independence
Another advantage of using loose parts for preschoolers is that it teaches the lesson of independence to the child. Thinking out a scenario, creating models related to it, and then executing narratives build a sense of independence in the child. Kids start developing a sense of belief in themselves.
Where to Find Loose Parts?
Do you know you can find some small loose parts and big inside your house too? They are all around you. The places inside your house where you can find the loose parts are kitchen cabinets, various closets, toy boxes, craft boxes, recycle bins, etc. Next, you can also find things of your interest at some outdoor sites like construction or building project sites. Then you can choose to buy some material from thrift stores, recycling centers, hardware shops, local business centers, and garages.
What Kind of Things Can Be Used As Loose Parts?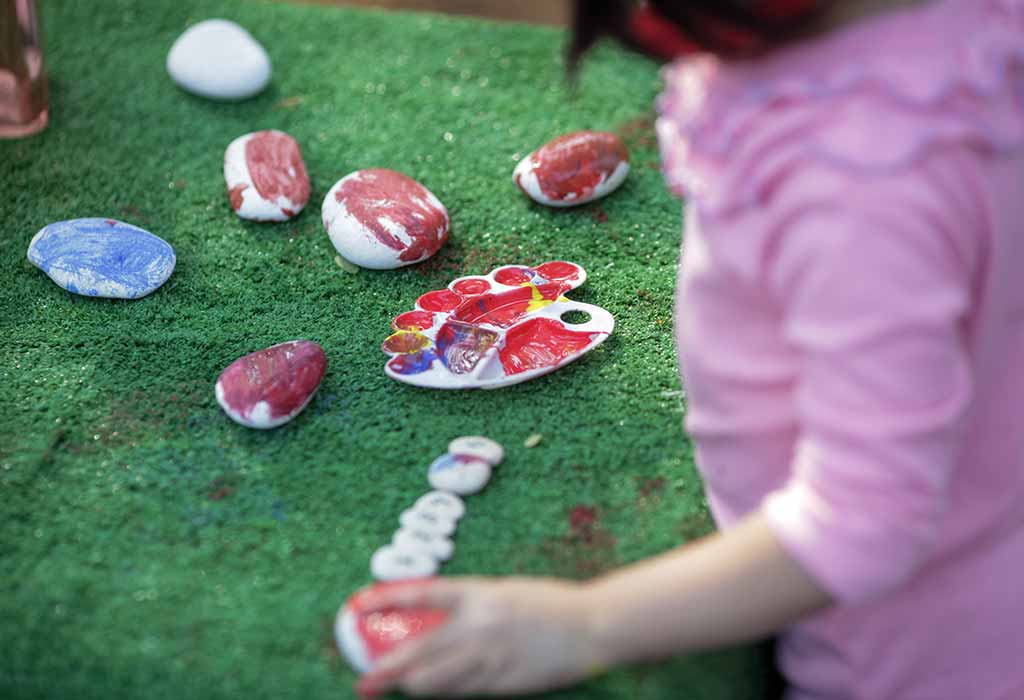 There are ample loose parts already present inside your houses. But because you can't see it that way, we'll help you collect such things for your child. Loose parts can have varied textures, colors, and sizes. Let us first check the recycle bin:
Straws
Small food jars
Bottle caps
Marker caps
Packaging things like wrapping paper, bubble wrap, foam peanuts, and cardboard
Corks
Egg cartons
Paper scraps
Plastic lids and cups
Rubber bands
Next, you can check your kitchen cabinets, toy boxes, and other closets for items like:
Ribbons
Handkerchiefs
Embroidery thread, yarn, rope, or twine
Fabric remnants
Mosaic tiles and glass gems
Baking tins, bowls, and containers
Paper clips
Forks, spoons, scoops, hand mixers, potato mashers
Funnels
Scrunchies and hair elastics
Pompoms, beads, craft gems, and pipe cleaners
Golf tees
Napkin rings
Cloth pins
Game and puzzle pieces
Marbles
Balls
Costume jewelry or bangles
Next, you can check out household and building project remnants and look for:
Bolts and nuts
Ceramic tiles
Wire with sharp ends
Wood scraps
Dowels
PVC pipes
Wooden pegs
Washers
The things you should look for outdoors are:
Pinecones
Different sizes and textures of rocks
Leaves
Chestnuts, acorns, and pods
Dried beans and seeds
Shells
Dirt
Sea glass
Feathers
Logs, sticks, tree cookies
Note: An important point to note here is to judge the material according to your child's age. Few parts can be very teeny-tiny for your young one, and small kids tend to swallow things. Avoid such parts, or else make them use the parts only under your supervision.
Playing with loose play parts isn't that easy. Initially, you as a parent will have to invest a lot of time with your child to generate interest. The tip here would be to start playing with loose parts from early childhood. And if you happen to read this post a little late, do not worry; with some additional effort, your child might start liking it too. Also, do not lose patience. Let the child take time to learn and love. Give them ample opportunities to mix and match. After some time, stop instructing. Let them be on their own. Eventually, they will learn and grow with you!
Also Read:
Dress Up Play for Kids
Constructive Play for Kids
Role Play Ideas for Children