Constructive Play – Why Is It Important in Early Childhood?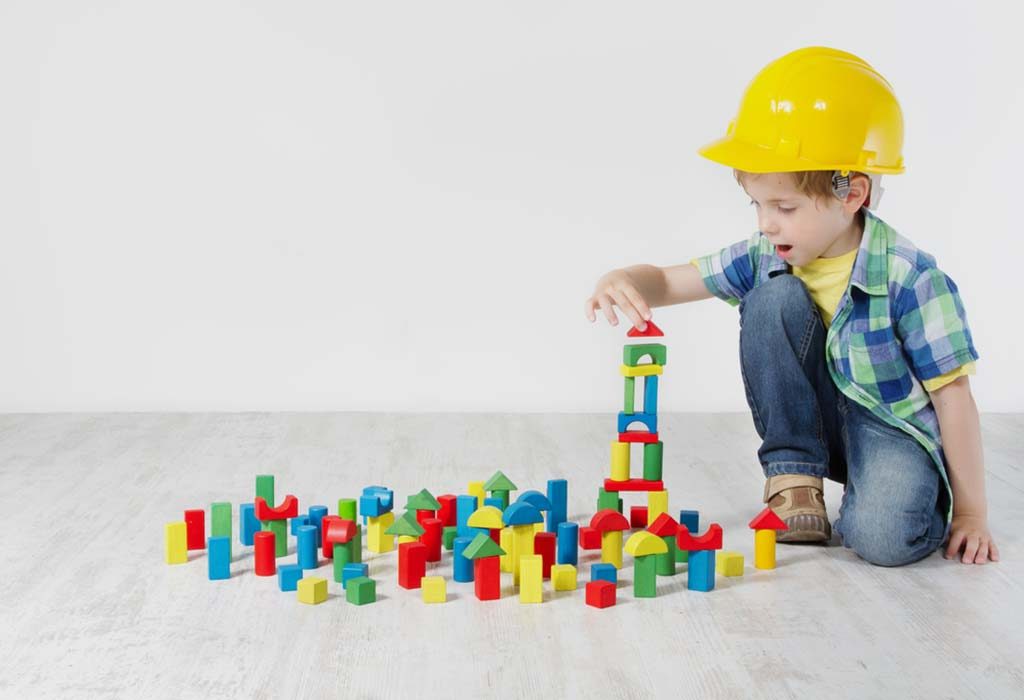 Young children are a powerhouse of energy and creativity, and in order to channelise their energy in a positive direction, it is essential to engage them in some constructive play. Read this article to know what exactly constructive play is, how you can encourage your child to get involved in it, and what are its various benefits. Also, learn about some fun, constructive play activities for children.
What Is Constructive Play?
Whenever a child is given some elements or toys of the play environment to construct something new by manipulating these elements, it can be termed as constructive play. This play method may include all sorts of constructing activities such as assembling, stacking, moulding, sorting, or even dissembling.
Benefits of Constructive Play in Early Childhood
Your child can benefit immensely from this practice of learning. Following are some of the advantages of constructive play in early childhood:
It helps improve the problem-solving skills of a child.
It helps a child explore symmetry, sizes, shapes, and other aspects of the objects.
It helps a child understand the concepts of cause and effect, balance, and gravity.
It helps a child in building up his self-esteem as the child is in control of his surroundings and his own environment.
It helps a child learn to play together with his friends and assimilate the concept of coordination.
It ignites a child's curiosity and triggers his interest.
It opens up a world of imagination for a child.
It helps a child understand the world around him by exploring his options and by representing one object with another.
It helps shape up a child's physical skills, which include both gross motor and fine motor skills.
It helps a child learn about planning and implementation.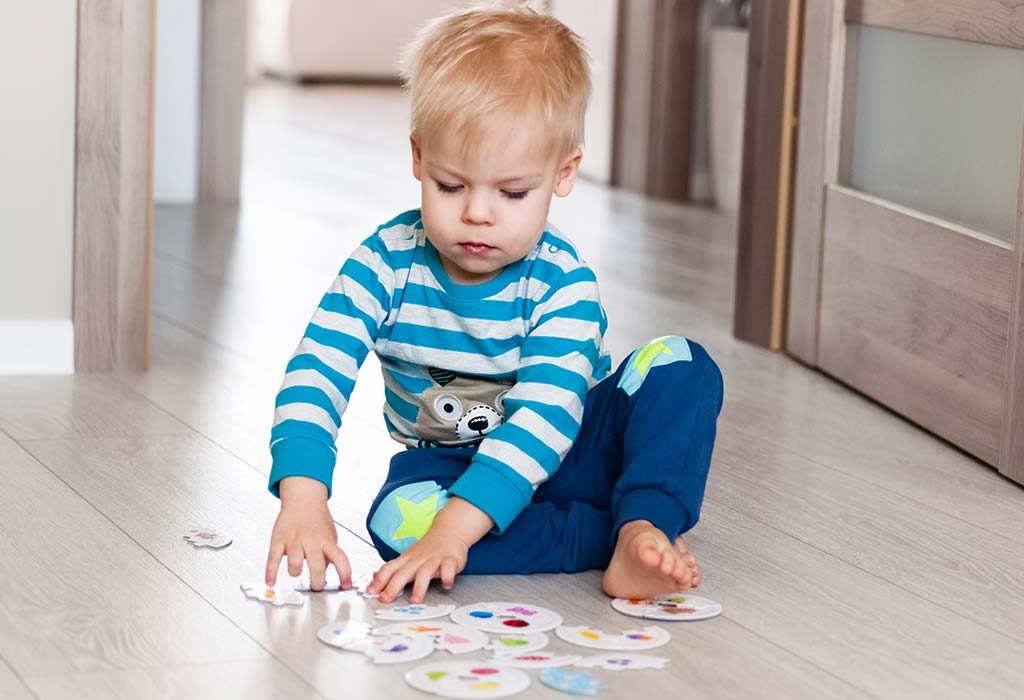 How to Encourage Constructive Play in Your Child
Here are some ways of encouraging your munchkin to get involved in constructive play:
1. Get the Appropriate Stuff
If you wish to help your child explore unlimited possibilities, help him by getting him toys or stuff that can be constructed or used in several different ways. Some of the options include sticks and stones of different shapes and sizes, sand and tools, wooden building blocks, etc.
2. Play with Your Child
The best way to gain your child's attention into doing something is by start doing it yourself. If your child watches you playing with objects, your child will get involved too. So, be a role model and your child will learn.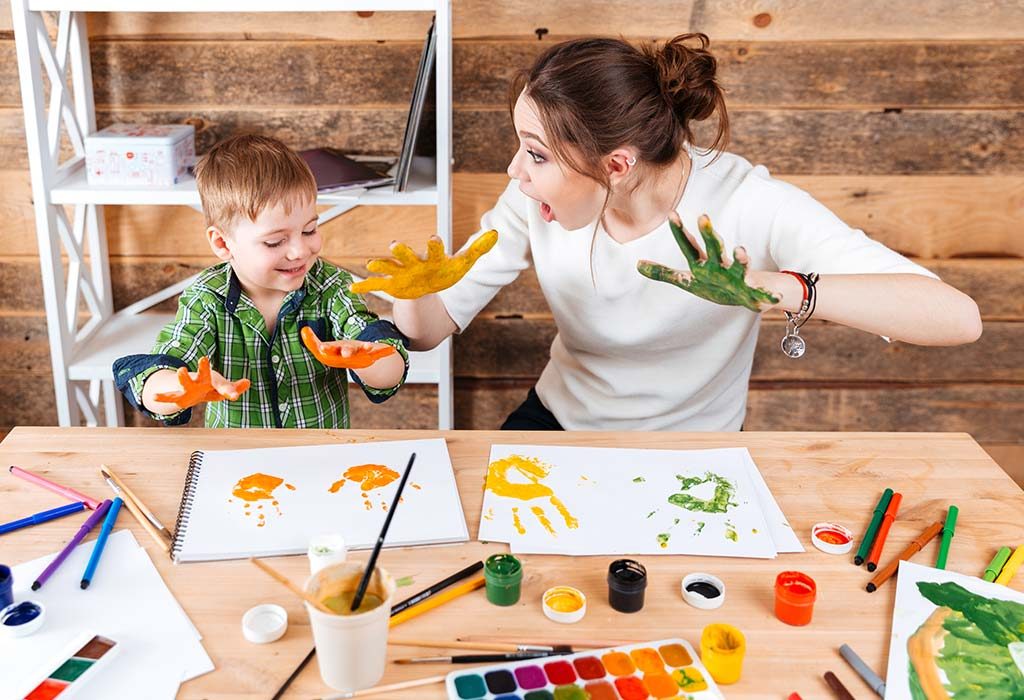 3. Get Versatile Objects
Once your child gets hooked to something, he may want to do it all the time. So, get new objects that your child can play with both indoors and outdoors.
4. Let Your Child Explore
Never force children into constructing or making something that you want. Let your little one explore and make whatever his heart and mind desire.
5. Let Your Child Be
It is a great way of escaping from reality and moving into the world of fantasies. Letting the child do what he wants to do can help trigger your child's imagination.
6. Invite Your Child's Friends
Children love to play with their friends or siblings. If you want your child to do something, gather his attention towards other children who are doing the same.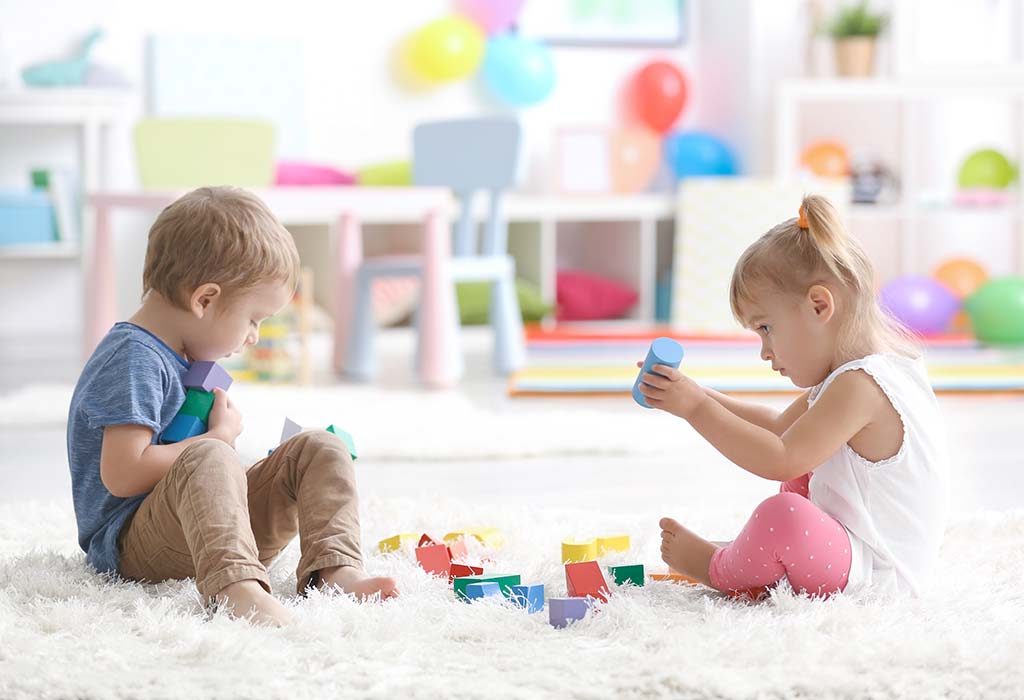 7. Make it More Interesting
If your child shows no interest in one idea or one method, you may try various other methods for gaining your child's attention. Bright, colourful objects are the ones that gain maximum attention of the kids. So, give them a try.
8. Do Not Make it Look Tedious
Anything that looks complicated or your child feels hassled around may lose your child's interest. Get stuff that is easy to handle and looks interesting.
9. Appreciate and Praise
Children feel happy and motivated whenever you praise or appreciate them for their efforts. In order to help your child explore possibilities, praise his initial and subsequent efforts too.
Easy Constructive Play Activities for Your Child
Looking for some easy constructive play activities for your little one? Here are some options that you may choose from:
1. Building Castles
This is an excellent type of constructive play for toddlers or preschoolers.
What You Will Need
Few bed sheets or blankets
Cardboard boxes
Few sticks
How to Play
Let your child make a structure of a castle using all the above materials. You may help your child in doing so.
2. Fun with Play Sand
This constructive play is wonderful for improving your child's motor skills.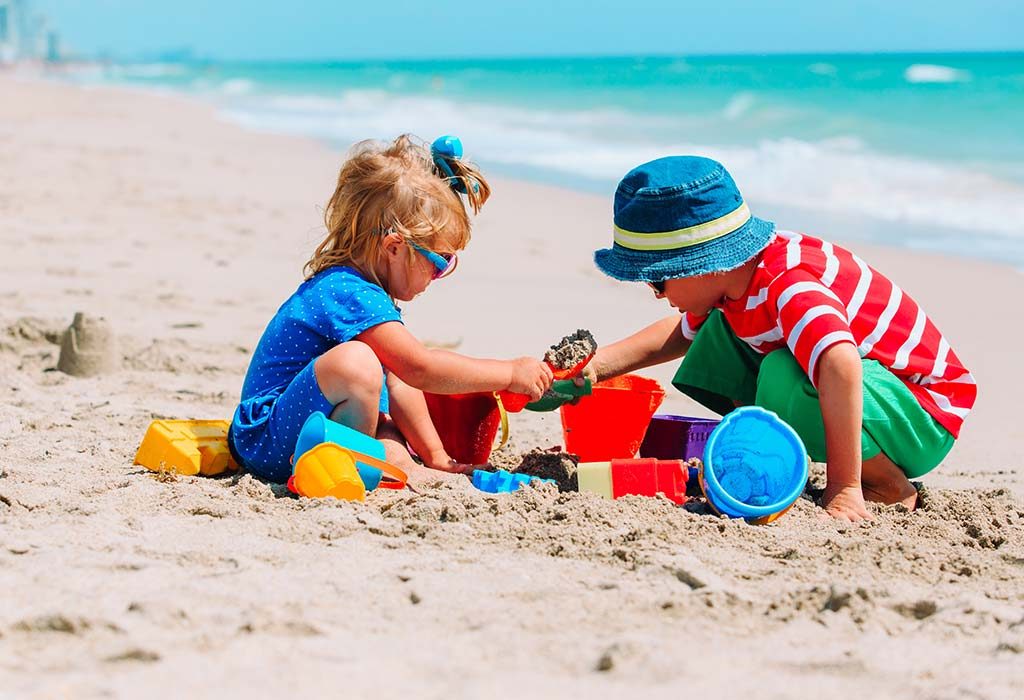 What You Will Need
How to Play
Let your child explore the play sand and make different shapes using it.
3. Building Blocks
This is one of the best ways of getting your child involved in constructive play activity.
What You Will Need
Any good quality constructive blocks (preferably vibrant colours)
How To Play
Let your child make various structures by using building blocks. You may guide your child on how to use the blocks correctly.
4. Fun with Straws
This fun activity can be played at birthday parties or on play dates too.
What You Will Need
A pack of colourful straws
How To Play
If your child is playing alone, you may ask him to make one big straw by attaching one straw with another.
If children are playing in groups, this activity can be made into a competition of making the biggest straw.
5. Fun with Play Dough
Let your child make colourful zoo animals with dough.
What You Will Need
5 to 6 colours of play dough
How To Play
Give play dough to your child and ask him to make different zoo animals. You may guide him about the features of various animals or colours that can be used to create different animals.
Constructive play is vital for a child's overall development. Encourage your child into various constructive play activities and help him unleash his inner genius.
Also Read:
Extracurricular Activities for Children
Writing Activities and Games for Kids
Picnic Games and Activities for Children