Best Charades Ideas And Games For Kids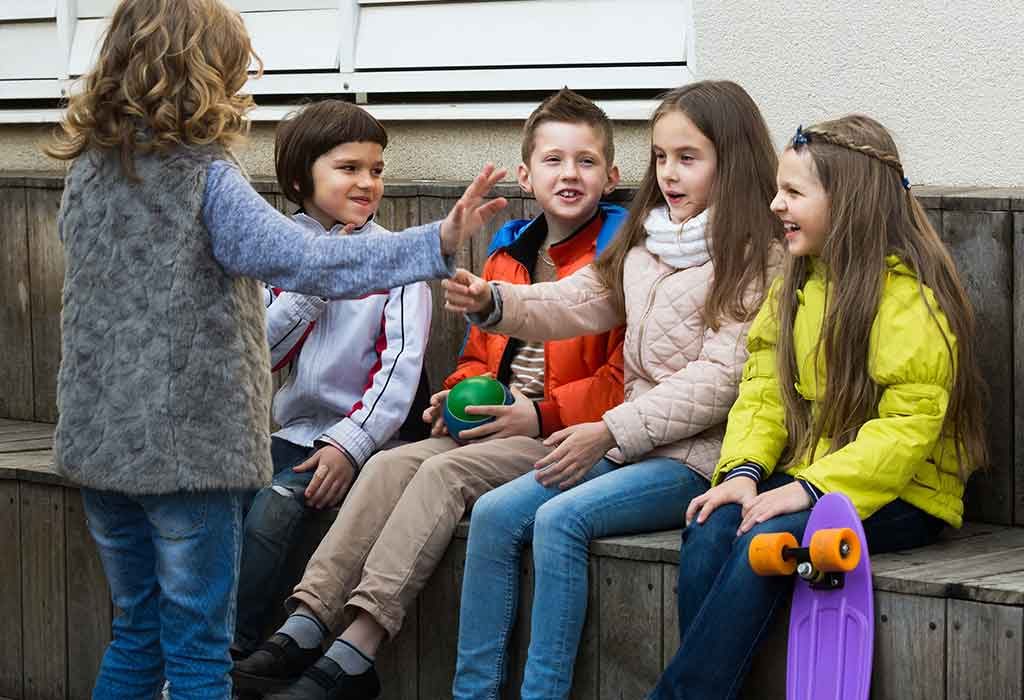 Charades is a fantastic game option if your kid is getting bored or looking for a fun game to play. It is considered a great idea for children because there isn't much clutter and everyone can play by sitting in the same place. There will be no running around and nobody will get hurt, no mess at all. It can be played indoor at home or at camp or parties or even outdoors. Introducing your kids to games like this is a great way to ask your kids to use their imagination power. This also helps in better brain development in a growing age. All you need is a bunch of Charades ideas for kids and you are good to go.
What Are Charades?
Charade is a word-guessing game where people have to act out a word or action without speaking, and other players must guess what the action is. It's a fun game that's popular around the world at parties, and children love to play it.
Tips to Play Dumb Charades With Children
For younger players who have not been introduced to words yet, use picture flashcards for them.
Set timer to give a certain amount of time to act an idea and others must guess what they are trying to act out in a definite amount of time.
Encourage kids to play in teams as this is a great team-building game for kids.
Choose topics that are not too obscure and possible to act out.
Innovative Charade Ideas to Act Out for Kids
Now you have an idea of this game in your mind, you must be wondering about categories and ideas for this game that will be suitable for your kids. Don't worry, we have made it simple for you. To get started you can pick any idea from the given list of categories and ideas. You can tweak the given ideas according to the age group of your kids and make it more fun and exciting. We have created four categories that are easy to understand. Below is a list of some categories and ideas of topics for playing easy charades for kids.
Movie Charade Ideas for Kids
Kids enjoy movies and they can have fun in acting out and guessing their favorite movie. Make sure you use a list of movies that are known by most of the kids, it should not be difficult for them otherwise they might create a negative feeling for this game. Here are some of the movies that are famous among kids.
Home Alone
Spy Kids
Pirates of the Caribbean
Don't Tell Mom the Babysitter's Dead
Mouse Hunt
The Polar Express
The Little Mermaid
The Simpsons Movie
Chicken Run
Beauty and the Beast
The Cat in the Hat
Boss Baby
Books Charade Ideas for Kids
Books are good options for adding in the charades game for kids. This way they will become enthusiastic about reading or listening to the books they have not gone through yet.
Alice's Adventures in Wonderland
Harry Potter and the Sorcerer's Stone
The Cat in the Hat
The Lion, the Witch, and the Wardrobe
Where the Wild Things Are
Captain Underpants
The Giving Tree
Diary of a Wimpy Kid
Princess Cupcake Jones and the Missing Tutu
The Very Hungry Caterpillar
The Gruffalo
Elephant and Piggie
Animal Charade Ideas for Kids
Children love exploring animals and birds and they love to act out like them. The animal is a fun category to add to the charade game. You can even allow your younger kids to play this game using a picture flashcard. This will help them in learning as well.
Bird
Elephant
Dog
Cat
Snake
Fish
Horse
Monkey
Rabbit
Spider
Giraffe
Cow
Action Charade Ideas for Kids
Kids love to pretend, and if it comes to act like they are doing something, they are most interested in it. Add this category and make the game more fun.
Brushing Your Teeth
Bouncing a Ball
Getting Dressed
Blowing a Kiss
Reading a Book
Writing
Playing Baseball
Washing Your Hair
Watering the Flowers
Fishing
Washing The Dishes
Making your Bed
Playing Basketball
Place Charade Ideas for Kids
Some places are very much known by the kids and some of the famous places are heard or seen by them. It will be exciting to see how they react while guessing the names of places.
Smokey Mountains
School
Church
Amusement Park
Zoo
Statue of Liberty
Niagra Falls
Eiffel Tower
Mount Everest
Great Wall of China
Home
McDonald's
Food Charade Ideas for Kids
Children love eating yummy and tasty food and would love to act out what they eat and drink. Here are a few food charade ideas for kids.
Eating a hamburger
Drinking milk
Licking ice cream cone
Biting into an apple
Picking up spaghetti
Eating a pizza
Eating popcorn
Drinking water
Baking cookies
Eating sushi
Eating banana
Disney Charade Ideas for Kids
Here are some Disney ideas for charades for kids who love everything about Disney!
Mickey Mouse
Minnie Mouse
Donald Duck
Goofy
Pluto
Daisy Duck
Chip and Dale
Pinocchio
Alladin
Ariel
Christmas Charade Ideas for Kids
Christmas is all about singling carols, baking gingerbread cookies, decorating the tree and exchanging gifts. Here are some ideas on Christmas dumb charades for kids.
Singing a carol
Decorating the Christmas tree
Opening a gift
Baking cookies
Acting as Santa Claus
Sledging
Making a snowman
Drinking hot cocoa
Eating candy canes
Making star for Christmas tree
Emotions/Feeling Charade Ideas for Kids
Want to teach your little one about emotions? Charades are the way to do it. Here are some fun ideas on what emotions and feelings you can act.
Sad
Happy
Excited
Tired
Scared
Hungry
Angry
Surprised
Feeling cold
Feeling hot
Sports Charade Ideas for Kids
A great way to introduce your little one to the name of different sports. Here are the names of sports games you can act during the game.
Swimming
Basketball
Football
Hockey
Cricket
Tennis
Boxing
Golf
Archery
Badminton
Halloween Charade Ideas for Kids
Below we have listed some Halloween charade ideas for your kid.
Ghost
Pumpkin
Witch on a broom
Bats flying
Haunted house
Walking skeleton
Spider web
Walking by graveyard
Trick or treating
Putting on a costume
Object Charade Ideas for Kids
If your child is learning to play charades, then the object charade game is the one for them. Here is a list of a few things they can act out or guess.
Bathing
Combing hair
Brushing teeth
Talking on phone
Opening a door
Taking a picture with the camera
Filing a water bottle
Reading a book
Woking on a laptop
Making a bed
Why Are Charade Games Beneficial for Kids?
Here are some reasons why your little one should play charade games.
1. Enhance Vocabulary
When children act out or guess different actions, it helps them learn new words, and hence, they are able to add new words to their dictionary.
2. Improves Non-verbal Communication Skills
While acting or guessing the actions, the children learn to think outside the box. They will learn to be creative with the limited resources they have and develop their non-verbal communication skills.
FAQs
1. What If My Child Is Having Trouble With Charade Game?
If your little one is having trouble acting out the charade, try giving them a few clues to help them along.
2. Is Talking Allowed in Kids' Charade Games?
Although talking, or even making noises, is usually a strict no-no in charades. When playing with kids, you can give them a few chances to speak before they lose the game.
Now you have fun and easy charades topics for kids to act out. Introduce them to this fun game and see how they enjoy this being at home in the summer holidays. You can add more fun elements to this game by adding funny charades words for kids. Some more categories that can be added to this game are fairy tales, food, objects, emotions, toys, TV shows and cartoon charades for children. This way, they will take more interest in playing and they will also try to introduce something new. Happy Charade game for your kids.
Also Read:
Fun Animal Games and Activities for Kids
Best Games for Kids to Learn English
Fun and Easy Summer Activities for Kids
?>