80 Girl Names That Means Smart, Intelligent and Wise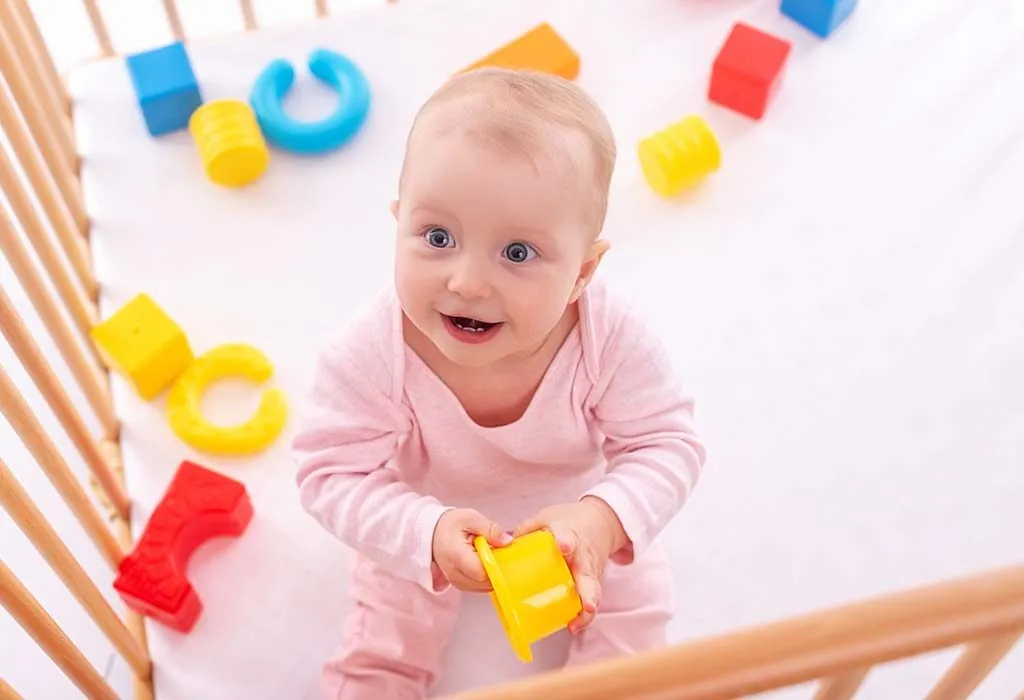 As your little bundle of joy has just arrived, one of the most important things is to name your child. It is a well-known belief all over the world that children usually grow into their names. So, it is essential for you to keep several things in mind. Every parent wants their children to have positive characteristics, of which being intelligent tops the chart. So, why not name your child that maintains the status of high intelligence and smartness? A name that means wise or intelligent will positively influence them whenever they call out the meaning of their name. Plus, girls are more highly ordered and smarter than boys. We have covered some of the most popular and suitable names for baby girls that mean smart, intelligent, and wise. From this list of smart baby names, pick a few names that suit your little one's personality the most, and shortlist one name wisely you and your partner like, as this name will be with her forever.
Video: 50 Baby Girl Names That Mean Smart, Wise, and Intelligent
Names in different languages have different meanings, and that is why we have covered baby names originating from various languages for you. We have added the meanings of each name so that you can choose well.
Smart, Intelligent, and Wise Baby Girl Names With Meanings
Congratulations to you on the arrival of a cute adorable little angel in your life. Naming a newborn can be quite challenging. You are here at the right place to find amazing genius names for baby girls. We have made a list of top female names around the world, which mean intelligent, smart, wise and brilliant – all the good qualities that you definitely want in your children. An intelligent person makes great decisions and achieves success in life.
Check out the list below for girl names that mean intelligent. It will surely help you to find that one name which suits your baby the best.
Abbey is a short little Hebrew origin female name. It was derived from Abigail which depicts beauty and intelligence. It can also be spelt as Abby.
2. Alberta
Of German origin, Alberta is the feminine version of Albert and means intelligent and bright. The name grew a fan following after Queen Victoria's daughter Louise Caroline Alberta.
Alohi is a Hawaiian origin name. It is a feminine form of male name Aloha. This is beautiful baby girl names meaning brilliant.
4. Alvie
Alvie is a English female baby name. It is a short variation of Alvina. It is a trendy little name for girls which means wise friend.
Arinya is a fancy feminine name which means beautiful knowledgeable woman. A perfect name for little baby girl.
Athena is a beautiful female name with Greek origin. It was the name of goddess of wisdom and warfare.
Aqila is fancy female name with Arabic origin. It is a variant of Akilaah. The name has no cultural limits which means wise and intelligent.
Ayden is a Turkish origin name which is used for both male and female. The meaning of the name is enlighten.
Bahira is an Arabic origin name which means dazzling, brilliant. It is different and unique name for a baby girls.
Belig is a beautiful feminine name which is very unique in itself. It is a Mongolian origin name meaning "clever, wise".
Berdy is a Russian girl name which is becoming very popular. The meaning of the name is very intelligent. It is a good quality that every parents want in their kids.
12. Bernadette
A classic one in English names, Bernadette means intelligent. Some may think of it as outdated because of 'ette', but it can make a unique comeback for Gen-Zs.
13. Bertha
Once a popular English name until the 1930s, Bertha lost its followers after the German cannon was named "Big Berth". The name has the potential for a good comeback. It means the bright one.
14. Bridgette
Sounding similar to Bridget, Bridgette is a classic name of French origin. It means intelligent.
15. Brilliance
Does it require an introduction? We hope not, as the name itself reveals everything. This English origin name means high intelligence.
16. Busara
Busara is an eccentric name from Africa. It means wisdom.
It is a variant of Irish origin name Cassidy. It is a chic and classic name for girls which means clever or curly-haired.
18. Cassidy
Cassidy is a light-toned name. It has an Irish origin with a cowboy touch, which is primarily used for females these days. The name means clever.
Chalondra is lesser known name for girls which has its roots in Africa. The meaning of the name is an intelligent woman.
20. Dana
Of English origin, Dana is a cute and short name. It means wise and intelligent.
Dara is a very popular Hebrew name for girls. It is short and sweet name ideal for today's generation. It means "pearl of wisdom" or "wisdom and compassion".
22. Eagna
Another from the Irish gem of names, Eagna is a unique and rare name. It means wisdom. If you are looking for a rare name for your daughter, then this is the name for you!
Eibhlin is beautiful feminine name of Irish origin meaning shining, brilliant. The name is pronounced as "EV-lin". It is very uncommon and should be considered for its uniqueness.
24. Eirdis
Eirdis is a hidden gem. The name is of Icelandic origin and means wise.
Elina is one of the modern smart girl names of Spanish origin. The meaning of the name is bright one, intelligent, shining light.
Farzaneh is a female name of Persian origin. The meaning of the name is wise, intelligent, or highly knowledgeable.
27. Felisberta
Felisberta is a German name which was once popular around the 1920s, but it hasn't been around in recent years. The meaning of the name is intelligent.
Filbert is a lesser-known female name with old German origin which means very brilliant. It could be a beautiful name for your baby girl.
Galena is a Spanish origin female name. It is ideal for little baby girls and means small intelligent one.
It is a unisex name used for both male and female. The name has Hebrew origin. It is very popular in Russia which means clever.
31. Gundruna
This French-origin name is perfectly suited for those parents who are looking for a classic-sounding name for their daughter. Btw, the name means ruling with elf-wisdom and wise.
32. Hellar
Hellar is unisex name with German origins. It is classy name for girls which means bright and brilliant.
33. Hikma
Perfect sounding and easy pronunciation, what else do we want, right? Hikma is one such name of Arabic origin that is easy to understand and meaningful. It means wisdom.
34. Huberta
Of German origin, Huberta is a good option you can choose for your little daughter. It means brilliant mind. The name has been consistent in the top 50 for over a decade years back; thus can make a good comeback.
Huette is a french female name with old German origin. It is a variation of the famous name Harriet. The meaning of the name is Intelligent.
36. Hye
Hye is a crisp name of Korean origin. It means intelligent woman.
Imala is a cute female name of Native American origin. The name means strong-minded, one who is very determined.
It is a Greek originated name of a beautiful girl. The meaning of the name is meaning one who is knowledgeable.
39. Ismintis
Latvian names are not very popular, but this one can be if you are searching for the rarest of the rarest gem for your little daughter. Ismintis in Latvian refers to a person with wisdom.
40. Jada
Jada is of Hebrew origin and means wise. We think this could be a good name for your daughter.
41. Karasi
Karasi is a friendly African name which means life and wisdom.
42. Kayla
Made famous from the popular television series "Days of Our Lives", the name Kayla once trended at the 12th spot among super names in the 80s. It is an Arabic name which means wise child. If you are a fan of this series, you may want to consider this.
Kiara is a Italian inspired female name which pronounced as kee-AR-É. It means bright, intelligent, smart.
Kyna is an interesting name for girls. In Gaelic the meaning of the name is wise, knowledge, logical.
45. Labiba
Labiba is an old African name which many don't use today. The name means intelligent and wise. We think it could be a novel name for your little one.
Labibah is a Muslim baby name which originates from Arabic language. The meaning of the name is wise, intelligent.
47. Mackenzie
This name is of Irish or Gaelic origin and means son of the wise ruler. Earlier, a boy's name, Mackenzie, made its mark in the line of female names too.
Maiara is a creative name originated in native america. It is a female name which means wise in Tupi.
49. Mindah
Mindah is a variant of Minda which is an Indian origin name. It is ideal for baby girl names which means light of knowledge.
Minerva is a feminine name that stands out. It is more likely of Etruscan origin. It was named after the Roman goddess of wisdom and war.
51. Moneisha
Moneisha is a variant of Indian origin name which means having great intelligence and intellectual. It is a beautiful name for baby girls.
52. Najyba
Najyba is a very uncommon name for girls which actually means excellent, intelligent. The name has Arabic or African origin.
53. Nuha
Nuha is an elegant Muslim name meaning intellect mind.
Nuriyah is an indirect Quranic feminine name. It derives from the Arabic name NÅ«r meaning light, luminous, radiant, brilliant.
55. Orinthia
Orinthia is an Irish girl's name meaning to stir the mind. We think that Orinthia has classic energy and would be ideal for your little
It is a rare girl name with Greek origin. The name was developed after the classic Greek mythology Pallas Athena who was the goddess of wisdom and the arts.
Phoebe is a very popular ancient Greek origin name for girls. It means bright, sparkling, intelligent. It is everything that you want for your little girl.
Prudence is Latin derived feminine name. It is a clever girl names which means good judgment, expert, wise.
Rae is a short little name with Scottish origin. It is an ideal name for little baby girls. The meaning of the name is wise, protection.
It is a classic feminine name which means wise protector. The name was derived from the Spanish origin male name Ramon.
61. Reina
Want to try out something Spanish? Try Reina. The elegant name means wise.
62. Rhetta
Rhetta is a Dutch name meaning wise advisor. The name is easy to spell and could make a perfect name for your daughter, even if you live outside of the Netherlands.
Ruxana is a female name with Arabic origin meaning light, brilliant. It was also the name of an Iranian princess. The name is an excellent choice which is unique in its own way.
Saffi is a Greek origin female name which means wisdom. It is rare name for girls which is pronounced as Safiya.
Sage is a Latin origin name for cute adorable baby girls. It is a small name that goes well with the trend. The meaning of the name is intelligent, kind.
66. Salvia
A synonym of the herb sage, Salvia is a feminine given name. The name gives out a younger and light feel and is suitable for Gen-Z.
Shanna is a trendy and clever girl name which derives from an Anglicization of Sionna. The meaning of the name is possessor of wisdom.
Sofia is a classic Greek origin name of a girl. It is a variant of Sophia which one of the popular girl names that mean wisdom.
Sofie is fun variation to the Greek origin name Sophia which is known for wisdom. The name is quite popular in modern times.
Sophie is a french form of ancient Greek name Sophia which means wisdom, insight, intelligent. It is a classy name with a modern twist to it.
Sonya is a pretty feminine name of Greek origin. This is a unique baby name that mean wisdom. It is pronounced as SON-ee-É.
72. Tomoyo
If you want a rooted name for your girl, go with Tomoyo, which means 'intelligent' in Japanese. It is used quite frequently in Japan.
73. Ulima
If you are looking for an appealing name, this is the one! Ulima means wise.
74. Ulimah
Ulimah is a English form of Arabic origin name Ulima. It is a unique name for your beautiful little girl. The meaning of the name is wise.
75. Veda
Veda is a Sanskrit name which means knowledge and wisdom. It is an interesting name as it refers to the most sacred books of the Hindus. One of the famous bearers is the American actress Veda Ann Borg.
76. Veida
Veida is an English form of Sanskrit origin name Veda. It is a good name for little girls which means knowledge or wisdom.
77. Zakieh
Zakieh is a Muslim origin name for girls. It is a beautiful name derived from the Arabic word which means intelligent.
Zelmira is a feminine name of Italian origin which means brilliant one. It is a creative exotic name that will definitely stand out.
79. Zofia
A little similar-sounding to Sophia, Zofia is a Polish-originated word. It means wisdom. The name is quirky and unique and could be perfect for your little one.
It is an unusual exotic female name that originated from Polish. It is a unique name for little baby girls and means wisdom.
These are the top baby girl names which mean wise, clever and intelligent. We have picked some beautiful names from around the world and you can select one that suits her best.
?>