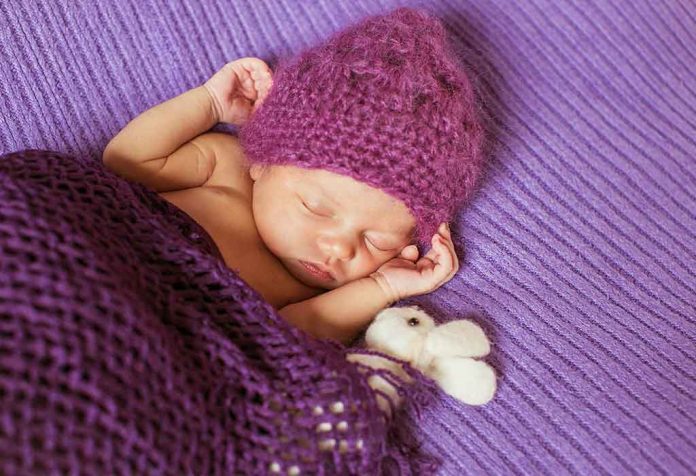 Last Updated on
Choosing the right name for your child becomes extremely important because probably it is one of the things that will stay with them for their lifetime. Names inspired by colors are becoming a popular choice for a lot of parents nowadays. These names are beautiful representations of what the color stands for. So here we are, bringing you a list of baby names inspired from the colors purple and violet. These names are a representation of these lush and rich colors. Go ahead and make the right choice for your child by taking help from this article.
Video : 20 Best Baby Boy and Girl Names That Mean Purple or Violet
Baby Boy Names That Mean Purple or Violet
Take a look at some cool names related to purple which you might want to pick for your new-born baby boy:
This unisex name has Greek origin and translates to 'blue larkspur' or the 'precious stone.' It still holds the same appeal as the sweet and gentle Violet.
One of the most famous baby boy names based on color, this name originates from the dark bluish-purple dye that is obtained from plants.
3. Kovidar
This unique baby boy name has Sanskrit origins and is used to describe the purple orchid tree. Babies with this name are said to grow up with a good managerial sense.
4. Morado
Taking its inspiration from the color purple and names associated with purple, this modern baby boy's name has a southern charm to it.
It might be surprising to see Phoenix as a color name. But it is, in fact, true and the Greek origin of this word means reddish-purple.
This name has a Greek origin. It refers to a purple stone.
7. Porphirios
Having Greek origins, this word is used to refer to something of purple coloring.
Having English origins this baby boy's name refers to a purple-grey rock color.
9. Tyrian
Popularised by the TV Show Game of Thrones, this name refers to a shade of purple dye that was used by the ancient Phoenicians.
Derived from the word viorea, this baby boy's name has Romanian origin and is used for the alpine squill flower that is also known as the sweet violet flower.
Baby Girl Names That Mean Purple or Violet
Here are some violet baby names to choose from and pick the right name for your baby girl.
Like the flower names, gemstone names can also be exotic and are in trend. This unique name represents the purple birthstone for February and is very famous among purple girl names.
The origin of this name can be traced back to the Gormenghast Fantasy Trilogy. It was also the middle name of the daughter of the famous singer Sting as he was a big fan of the trilogy himself.
Though it may not be as sweet and gentle as, say, Violet, the purple-hued Hyacinth still might hold some appeal for the parent seeking a truly exotic flower name.
This unique name is considered to have Greek origins and is associated with an unusual flower and color of the same Greek origin. This name was popularised by the famous actress Ione Skye.
This very popular name is directly derived from the Greek word 'Iris' which means rainbow. In Greek mythology, Iris is considered to be the goddess of rainbows.
6. Lolanthe
This unique name has both French and Greek origins. It means a violet flower and is considered to be the softer version of Yolanda. It is also a famous purple baby name.
This baby girl's name has English origins. It is starting to get popularised among the parents as an alternative to Lilac.
This cute name has mixed origins both English and Persian which means bluish or lilac.
Having Italian roots, this baby girl's name means a vivid Crayola color name that can make a colorful choice.
This stylish baby girl's name has a French origin and is known to describe something that is blue in color. A unique and offbeat name, it is best suited for your child if you want to give the name a Victorian spirit.
This article brings to you some of the most popular and trending names to help you decide and pick the best name for your child. The names are inspired by the purple color and are in trend. We understand that parenting can be a really difficult job and that is exactly why we are here to help. We hope that this article was able to help you decide the name for your baby and made things easy for you to an extent. We wish you all the best for your future and hope that your child has a great future ahead.