250 Modern Indian Baby Boy Names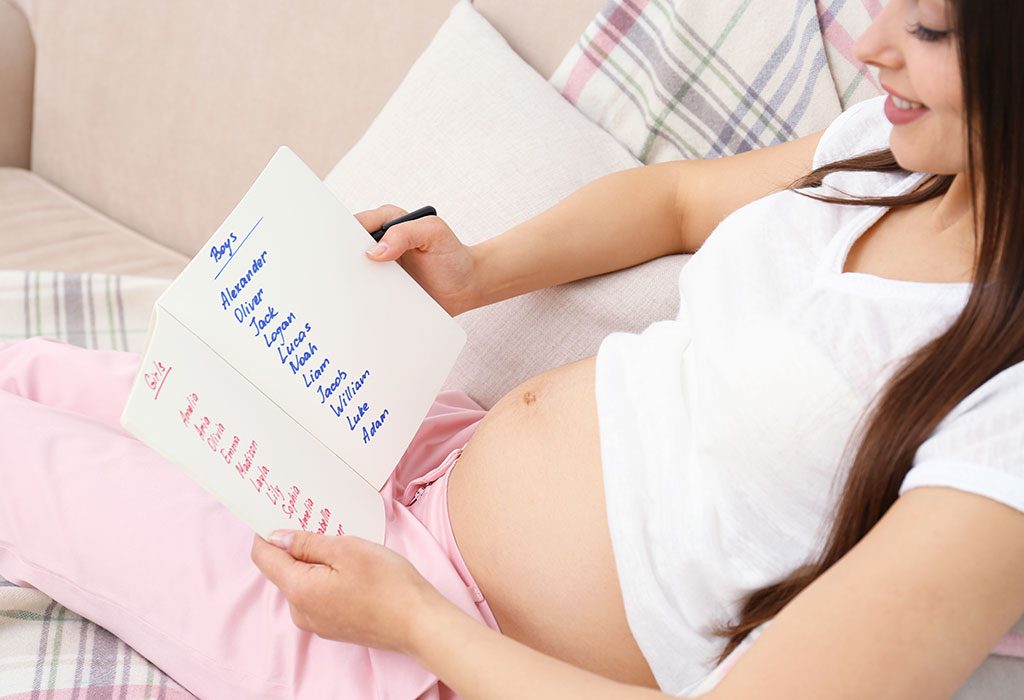 Choosing a name for the baby is an important task. After all, you only name your baby once, so it should be done after considering all possible options. You must have decided different names for your baby, your family and friends may have also suggested some, but you feel that those names are just not reaching your heart. Some even suggested Old-fashioned names and sure they are charming but you just don't feel them good for your baby. Do you now?
As a first-time parent, you want to set the trend by opting for some unique baby name. Parents today envision a lot for their children even before they are born. Parents want to project and reveal a modern and contemporary image when it comes to raising their children. And this game starts with naming the baby. Parents want their children to become a style icon and what better way to start than giving them a stylish name. The name of a child even displays the sophistication and attitude of the parents. Exquisite, unique and rare names are like precious jewels that sparkle in a crowd and leave an indelible mark on people's mind. Parents want an edgy, stylish name that has a good meaning. Some parents go for the names that have deep-rooted association and significance to their culture, mythology, and history.
Video: 25 Modern and Stylish Baby Boy Names With Meanings
Also Read: Unique Hindi (हिन्दी) Baby Names for Boys & Girls With Meanings

Modern Indian Baby Boy Names
Undoubtedly it is an exciting task to find the right name for your little one, it could also become daunting when you find the name is not clicking. It is hard to name baby boys, and stylish names for boys are more preferred as they would love it when they grow up to be fine gentlemen. A plethora of options are available to parents, but these options might confuse you. You may feel that the name is perfect, but it would not go very well with your surname. If it goes well with the surname, your family astrologer may not agree to the letter it starts with owing to the unfavourable positions of the planets. So, are you looking for contemporary names for boys that will be apt for your bundle of joy? The Hindu Dharma, Bible and the Quran offer names with deep meanings and significance that would fill your hearts with pride. You can find a list of curated names cherry-picked for your baby boy, and we promise that the variety will leave you spoilt for choice. Take a look at the list below and make your pick for that perfect name to create the impact you desire. We have modern Indian baby boy names starting with d, modern Indian baby boy names starting with b and more!
Name of the Angel
Literally meaning the sun, let your son shine like its radiance
One who is born from fire (Son of the fire); Karna, The great warrior, Son of Fire
Form, Shape
Short and simple it means a "form or shape."
Inhabitant
Son of the sun
It's vintage without being out of date and means 'father'.
Victorious, powerful, and overpowering
Gladdening
It means 'fortunate and powerful'.
Invincible, Supreme, One who cannot be defeated
Defender of mankind
The first character in Hijaiyah
An old Arabic name
Originating from Sanskrit, the name means forest
An English name meaning 'power' or 'fair ruler of the people
18. Aadesh
Command, message
19. Aadrik
Of The rising sun between the mountains
20. Aahan
Dawn, sunrise
21. Aakash
Sky
22. Aarav
Wisdom
23. Aarnik
Being one of a kind or unique
24. Abhay
Fearless
25. Adhyan
One who is rising
26. Adit
From the beginning
27. Ansh
Portion
28. Bharat
Universal monarch, fire
29. Bhargav
Lord Shiva, a good archer
One who is attractive, The younger one who is attractive; Young Krishna
Lord of the Sea, the name brings a tranquil effect
A harbinger of good and positive things
King of Anga according to the Puranas, the name also means handsome, brave, and kind
Joy, Happiness, and gaiety
Dedicated to Brahma, Dedicated to Lord Brahma; Devoted to Lord Brahma
Strong, powerful
Cheerful and happy
Perceivable
Lord Shiva, The one who wears Moon on head, Meaning Lord Shiva;
A great alternative to the common name Varun it means " one who has beautiful eyes".
It means of a variety of colours
Another name for the Sun
Prince of Red Roses
Over of hounds
Lamb
46. Chandan
Sandalwood
47. Chetan
Full of consciousness
48. Chirag
Lamp, lightsource
49. Daksh
Precious son
50. Darsh
Sight, Handsome
51. Darshil
Perfection, beautiful
52. Deepak
Bright future
53. Dev
Divine, God
54. Devansh
Part of God
55. Dhruv
Pole star, Faithful
56. Dhruvam
Heavenly
57. Dilip
Protector
58. Dipankar
One who has the lamp in his hands
59. Divyansh
Part of the divine being
Grace of God
God is my Judge
To be merciful, forgiving, and clever
63. Deekshant
Gift of God
Lord Shiva, Lord Shiva, Lord of the devas
Your child will value patience and persistence if named this name as it means, "perseverance"
"Prayer to the omniscient Allah."
If your little one is a Prince Charming in the looks department, then this should add smiles to his persona.
Someone with just one mind, this name is an ideal Hindu name
Another name of Lord Ganesha
70. Eklavya
Name of a student who learned archery only by observing
71. Eshaanth
Lord Vishnu's name
To cherish
Horseman and knight, this name will bring a sense of valour to your little one
Another name for the Lord of Serpents – Vasuki, it has a deep significance to the Supreme Lord in Hinduism
This spectacular Irish name means 'white fire'.
Name your angel as the "guardian angel"
With its Scandinavian origin, it means the "exalted one"
Heart
One of the many names of Lord Krishna, it is a different and unusual name if you want to name your child after a Lord
It means spear strength'
Meaning "a spear"
One who is the Lord of the Planets, this name could help your star write his own destiny
An astrologer or a narrator
Meaning a gardener, this name would be ideal for that child who brightens up his parent's life
85. Gaurav
Honour
86. Gautam
Remover of darkness
87. Govinda
One who gives pleasure to the land
88. Gurdeep
Light of the teacher
89. Hari
Lion
90. Harish
Proud, delicate
91. Harsh
Hoy, excitement
92. Harshad
Bringer of joy
93. Hemant
Winter season
94. Hitansh
Helper
95. Hiten
The heart
96. Hrithik
From the heart
Derived from Arabic, the name means a ploughman
One among the many names of Lord Shiva
Meaning "pure", the name is fast gaining popularity in the charts
It is another name for Lord Shiva
A name of a prophet
An English name meaning 'high wood' or 'high clearing',
Timekeeper
It is another name for the Elephant God
Luminous and effervescent
Meaning "expected" the name has a certain uniqueness to it
Originating from Sanskrit, it means "sight or superintendence"
No, don't be baffled. Irish refers to someone from Ireland but also means "Lord of the Earth" in Hinduism.
109. Indra
Possessing rain
110. Ishaan
The sun
111. Ishank
Peak of Himalaya, Lord Shiva
112. Ivaan
God's glorious gift
113. Jagan
World, universe
114. Jai
Victory
115. Jatin
The auspicious one
116. Jeet
Victory
117. Jyotiraditya
The resplendence of the sun
A consoler and comforter
It means pleased and delightful
It means "lost love" and could bring a lot of love and warmth with its authenticity
Another name for the Lord Krishna
It means "shining" and could brighten up your child's life forever
A name that sounds pleasant yet has a lot of depth, it means "an old yet wise sage"
124. Kabir
Powerful/Great
125. Kairav
White lotus/Born of water
126. Kamal
Lotus/Beauty/Perfection
127. Kanishk
A celebrated ancient Indian King
128. Karan
Clever/Skillful
129. Karthik
One who gives courage
130. Kavyansh
Intelligent and born with poetry
131. Krish
Dark-skinned one/Black or blue
132. Kshitij
Horizon/Mars
133. Lakshit
Target/Goal/Aim
134. Lakshya
Person who has high aims in life
135. Lalit
Beautiful/Desirable
136. Lavish
Rich/Lovable
Means sensible and intelligent
Auspicious marks
Meaning 'God has given'.
Another name for a lion
Meaning 'joined or attached'
Truthful
A name that means "Earth" unifies with your creator
144. Manayu
Devoted and desirous
145. Mayin
Derived from the Rig Veda, the name means " one who has the skill to enchant"
soldier or merciful
'Mountain belonging to the ruler' or 'steep mountain
148. Madhavaditya
Of the springtime
149. Mayank
Moon
150. Madhavan
Lord Shiva
151. Malhar
A Raga used in Indian music/Giver of rain
152. Manish
The God of the Mind
153. Manoj
Intellect/Love
154. Manvik
One who is conscious/Intelligent
155. Mihir
Clouds/Sun/Wind
156. Miransh
A small part of the ocean
157. Naitik
Ethical
158. Navin
New/Young
159. Neil
Champion
160. Nihal
Joyous/Successful
161. Nikunj
Loving Home/Lord Krishna
162. Nirav
Quiet/Calm
163. Nitesh
God of Law
Means "features" or "the moon"
Named after a famous character from Mahabharata, twin brother of Sahadev, it is also another name for Lord Shiva
Originating from Hindu mythology, it means good fundamental nature
Means "Eye"
It means "water" in Sanskrit
Derived from the Hindu syllable "Om" and has religious sentiments to it
Meaning "vision", this name has quintessential masculinity to it
A seaman
172. Om
Creation
173. Pankaj
The lotus flower
174. Parag
Pollen
175. Parikshit
Name of an ancient king
176. Parth
The person who never misses a target
177. Parthik
Lovely
178. Parthiv
Son of the Earth/Brave
179. Prashant
Patience/Calm/Quiet
180. Prateek
Symbol
181. Pratham
First
182. Pratyush
Sunrise
A traveller
The meaning of this Greek name is 'dark red'
Growth and prosperity
Brave
Keep the direction towards the positive with this name which means "the east."
Born to rule the name means an "emperor"
Meaning "firm", this name has a resounding effect
Meaning the "protector and preserver", it could ward off the evil eye
"Rider of the chariot or loved one", this name will steal all hearts
A French name meaning 'oarsmen' or 'oar'
The contemporary name meaning "heaven and earth"
194. Raghav
The ocean
195. Rahul
Conqueror of all miseries
196. Rajesh
Lord of Kings
197. Rajiv
Lotus flower
198. Raunak
Pride
199. Reyansh
Part of a stream
200. Rishaan
Lord Shiva/Good human being
201. Rishaank
Devotee of Lord Shiva
202. Rishabh
Superior/Morality
203. Sachin
The essence
204. Sachit
Joyful/Consciousness
205. Sahil
Leader
206. Sai
One who is divine
207. Samar
Reward/Fruit
208. Samarth
Competent/Strong
209. Shamit
Peacemaker/Prepared/Calm
210. Sharvil
Omnipresent/ Univeral
Refined
Means bravery and courage and it is not meant for the weak-hearted people
An Urdu name meaning charming and enchanting
Means water
It means "determination"
The helpful one
Meaning "encouragement", it provides the needed nudge
It means a son
It means a "mountain" and your kid will scale up new heights
Heaven
Strong and energetic
222. Tanmay
Engrossed/Fully absorbed
223. Tarak
Protector/Star
224. Tejas
Strength/Valour/Brilliance
225. Tushar
Cold/Snow/Fine drops of water
226. Utkarsh
Prosperity
Rise
A scripture or text
It means "the time of dawn just when the Sun is rising"
Originating from Sanskrit word "Vyana" it means "breath of life or giving"
231. Vaibhav
Glory/Majesty
232. Vansh
Dynasty/Clan
233. Varun
Water God
234. Vatsal
Affectionate/Gentle
235. Veer
Brave
236. Vehant
Intelligent
237. Vivaan
To twist/To plait
238. Vyas
A great sage
239. Vyom
Universe/Origin
Means unequal and unique
241. Wuar
Fire
Abbreviated from "Alexander" and pronounced as Zander, it means "to defend"
243. Yajvan
A Sanskrit name that means "calm and peaceful"
Means healthy and young
245. Yakshit
Someone who is made forever
246. Yash
Splendor/Majesty
247. Yashvir
Glorious/Brave
248.Yuvaan
Youthful/Strong/Healthy
249. Yuvraj
The crown prince
Meaning a deer or wolf, it sounds different yet appealing
The name that a baby is given becomes his identity, making it important that you choose the perfect one that has a solid meaning. Our Baby Names tool makes it easy to find a name for your baby boy, according to gender, numerology, rashi, religion, and more, which is both modern and meaningful. Choose your preferances and pick your favourites from a list of relevant names along with their meanings. You can make this a fun activity to do with your better half or family, or just go through the list until you find the name that stands out to you. Give your little one the perfect identity.
Trends keep changing, and you want to stay with the tide. Hope this compilation helps you narrow done names for your little one. Short names for babies are also common these days. Stay updated and enjoy the process of naming your son!
How to Choose a Name for Baby
Unique Indian Names for Baby Boy with Meanings
Strong and Powerful Baby Boy Names
Indian Baby Unisex Names with Meanings