200 Indian Unisex Baby Names and Their Meanings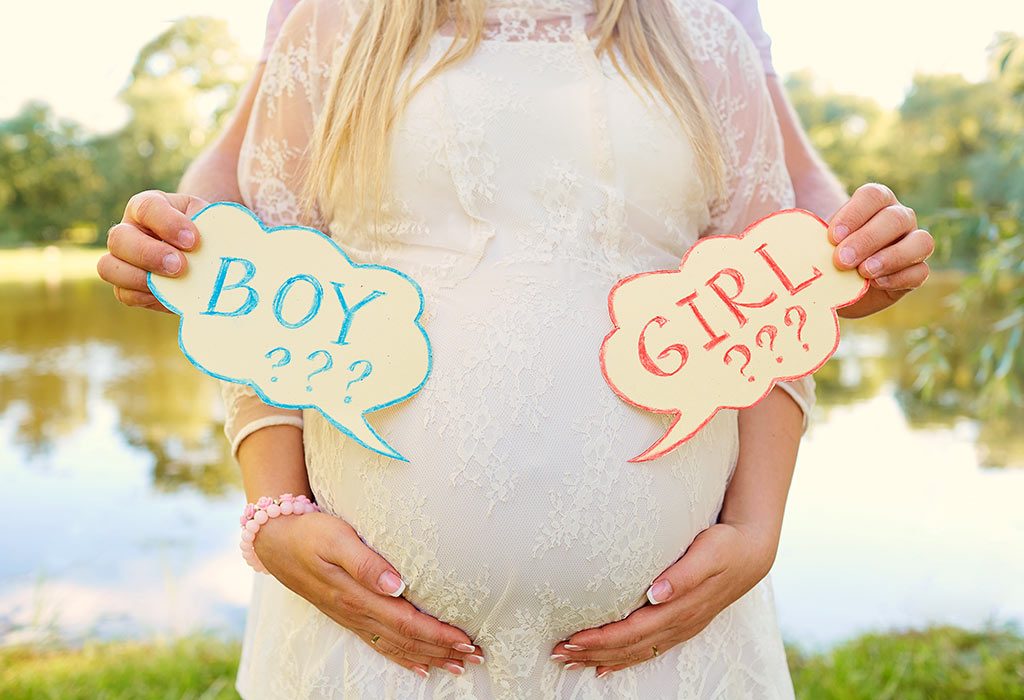 In this Article
Naming a child is never an easy task. The name needs to sound good, roll off the tongue, and have a deep meaning. This has ended up with certain couples choosing to decide on the name even before the baby is born. But that becomes another challenge to overcome since the gender of the child would not be known until its birth, which is why opting for gender-neutral names that carry the same impact as any other name has started becoming a popular choice in recent times. You can shortlist a few Indian unisex names and then choose the final one once your baby is born. Most parents end up with choosing the name that best suits their little one. Opting for gender-neutral names is a way of bringing in inclusivity and giving your child a beautiful name. In this article, we are covering Indian names for both boy and girl babies as well as Indian gender-neutral names.
Unique And Modern Gender-Neutral Baby Names
We have put together a unisex names list that can help you go through a variety of possibilities for your new child and choose a name that evokes wonderful qualities and emotions.
1. Aarya
The divine power of a Goddess
2. Aatiq
A Muslim name for a delicate woman or a free man
3. Akancha
A desire to see others happy
4. Anuprit
A symbol of power and luck
5. Ashvini
Someone who is wealthy, a star
6. Alopa
The name means 'faultless'.
7. Barinder
The name represents the Lord of the Ocean
8. Bivadi
It is a habitational name
9. Bakul
The beautiful blossoming flower
10. Baldeep
A Punjabi name for an ideal person
11. Bhavya
Another name for Goddess Parvati, grand. splendid
12. Chandan
Someone whose presence brings fragrance
13. Chandramohan
Comparable to the sheen of the moon
14. Charu
The beauty of a rare flower
15. Chayanika
The chosen one
16. Chitleen
One who is absorbed in awareness
17. Deva
Divine, God-like
18. Dinamani
Jewel of the day, Sun
19. Dalbir
A soldier, brave and courageous
20. Deepal
A person who is full of charm, light
21. Devarshee
A God Like Saint, another name used for Narad
22. Devya
The presence of divine power
23. Druva
The brightest star in the sky
24. Ekampreet
A Punjabi name for Godly power
25. Ekam
One, single, solidarity
26. Gurdeep
Light of the teacher, Lamp of the Guru
27. Geet
As melodious as a musical song
28. Girisha
Another name for Lord Shiva
29. Gopi
The protector of cows and livestock
30. Gulzar
Quite popular for its reference to a garden of roses
31. Gunjan
Referring to the sounds of nature
32. Gurpreet
A Punjabi name referring to the undying love for the Guru
33. Hansa
Refers to the grace, beauty and humility of a wonderful swan
34. Harbir
Punjabi name derived from a special warrior for the Gods
35. Harsha
A sign of happiness and delight
36. Hem
The delicateness and beauty of a rare dewdrop
37. Hemal
A person with a golden heart
38. Himaadri
Referring to the highest peak of a mountain covered in snow
39. Homakala
The name represents a well wisher
40. Hrisha
Another name for Lord Vishnu
41. Iksha
A rare name that means a rare and powerful vision
42. Imaan
Someone who is known for good faith, belief, honesty
43. Ina
A light that brightens the sky
44. Indrajeet
The name that extols the virtuous victory of the Gods
45. Ishana
Someone who is rich and wealthy
46. Ishu
A person as sweet as an angel
47. Jehan
A direct reference to the entire world
48. Jhankar
The rhythm of a soft low voice
49. Jital
The ability to be victorious
50. Jiva
The very essence of life and the source of it
51. Joarder
The name means 'powerful'.
52. Joginder
A Punjabi name for the union with God
53. Joy
A simple name for happiness
54. Jwala
Used to portray the power and energy of a flame
55. Kaanan
Refers to a beautiful garden or a forest
56. Kadal
The wide expansive accommodating ocean
57. Kahali
A naughty and mischievous child
58. Kaivalya
The calm power of solitude
59. Kalpaka
A person with the power of imagination
60. Kamal
The beauty and serenity of lotus
61. Kamalnayan
Refers to the God with lotus eyes
62. Kanak
As pure as gold
63. Kathinya
A variant of kasturi, which also means fragrance
64. Kavin
A beauty rarely seen
65. Keerti
The bringer of fame and laurels
66. Kelan
A companion for life
67. Keva
The sanctity of a lotus
68. Khurshid
As cheerful and bright as the sun
69. Kinjal
The fertile banks of a river
70. Kiran
The ray of hope or the sun's rays
71. Kranti
A powerful name fit for a leader meant to start a revolution
72. Krishna
Referring to Lord Krishna for both genders
73. Kritanta
One that can rule over death
74. Kshipra
The life-bringing and flowing river
75. Kunjal
One with the melodious voice of a nightingale
76. Kuntal
As resplendent as flowing hair
77. Kvana
The name means 'poem'.
78. Lakshanya
One who achieves, successful
79. Lahari
As consistent and trustworthy as a wave
80. Lakshya
A powerful name for a person who attains every goal in life
81. Lalan
A person who nurtures and cares for others
82. Lavanya
The very personification of a human being's poise and grace
83. Lazim
Something which is extremely compulsory or needed
84. Livjyot
A Punjabi name for God's light
85. Lochan
A rare name that hints to the power of sight
86. Maardava
A feeling of kindness and tenderness
87. Madhu
The sweetness and nourishment of honey in a person
88. Madhur
A gentle and loving person
89. Mahajan
A person worthy of respect and honour
90. Maitreya
A lovely name that expounds on the beauty of friendship
91. Manasi
Someone who listens to the voice of the heart
92. Manvi
A person with great qualities
93. Meghan
In reference to the beauty of a pearl
94. Mehal
The calm and splendour of a cloud
95. Meher
Someone who is benevolent
96. Mrinal
Refers to the root of lotus
97. Murali
The musician as wonderful as Krishna
98. Manpreet
Love of heart, happiness of heart
99. Noshi
Of pleasant taste, sweet
100. Naksha
The king of the stars, map
101. Nakshathra
A heavenly body or a star, pearl
102. Namya
An extremely humble and modest person
103. Nartan
An accomplished dancer of grace
104. Nayan
A simple name that harkens to the beautiful eyes of a God
105. Nehal
The welcoming beauty of rain
106. Nibaal
The one who indicates a direction
107. Nibras
A lamp or a light
108. Nimat
Derived from the arabic word "nima" which means blessing or a boon
109. Niral
Someone who is calm and serene
110. Niranjan
Reference to Durga or the beauty of the night
111. Nirmal
A sweet and wonderful person
112. Odika
The name refers to an anklet
113. Purushartha
The name means 'objective of men'.
104. Pahal
The beginning of a new endeavour
115. Pakkiri
Someone who is happy-go-lucky
116. Panna
As bright and precious as a wonderful diamond
117. Para
The one supreme over everyone
118. Parminder
Punjabi name for a God of all Gods
119. Parul
A flower with five petals
120. Pavi
The unadulterated essence of purity
121. Prakriti
The beautiful nature itself
122. Pranil
Another name for the power of Shiva
123. Prasha
The sign of true love
124. Pravin
A child who is skilled in many aspects
125. Preet
The honest and true love
126. Priyan
Another name for Goddess Laxmi, loving
127. Pruthvi
Derived from a sanskrit word "Prithvi" which means earth or land
128. Punit
A pure and holy person throughout
129. Raaz
A well-kept secret and trustworthy
130. Rahel
The one who guides down the right path
131. Rahi
A traveller or the bringer of spring
132. Rajani
A person as wonderful as the silent dark night
133. Rajul
Another name for a brilliant human being
134. Rakhshan
A persian name which means dazzling or illuminating
135. Raman
Someone who always pleases others
136. Razan
Someone who is sensible, balanced and modest
137. Reema
A person who loves sensitively
138. Riaan
Someone blessed with the life of a king
139. Rimple
Someone who is soft and gentle in spirit
140. Ripujeet
Someone who will win over all enemies
141. Roshan
One that shines bright and wide
142. Rusham
Someone who is absolutely at peace
143. Rut
A well-developed habit
144. Rudra
One who drives away evil
145. Sutra
String, thread
146. Sahir
A friend you can always rely on
147. Sai
The divine person akin to being a God
148. Saidah
An african origin name which means fortunate
149. Salal
A name derived from a berry-laden plant
150. Sanjh
The onset of a beautiful evening
151. Sarin
A person who always helps others
152. Saroj
As beautiful and graceful as a lotus
153. Satya
The all-powerful undying truth
154. Satyaki
The protector and bringer of truth
155. Setu
A sacred bridge for the Gods
156. Shadi
A Muslim name that refers to the one who sings
157. Shagun
The bringer of auspicious moments
158. Shaiju
Harnessing the power of the sun
159. Shakti
The personification of power
160. Shalin
A person who is calm and modest
161. Shamshad
A person of unparalleled beauty
162. Shannon
A person who is wise beyond all
163. Shashi
As bright and beautiful as the moon
164. Sheetal
One that is cool and calm
165. Shirin
Someone who is charming and pleasant
166. Shravya
Worthy of being heard, a musical tone
167. Shubha
A prosperous occasion
168. Shyamal
As beautiful as the dusk
169. Sloka
Hindu mantra or verse of praise
170. Smital
A person who spreads smiles
171. Snehal
A sign of pure love and friendship
172. Sonu
One who is loved and adored by all
173. Sparsha
A touch of care, sparkling eyes
174. Sree
A simple name to emit the light of prosperity and beauty
175. Suchitra
The literal personification of a beautiful image
177. Sudarshan
Someone whose presence is welcomed
178. Sukhada
The source of all happiness
179. Sukhwinder
One that controls the destiny
180. Suman
The essence of beauty and charm of a person
181. Supreeta
Someone who is loved and adored by everybody else
182. Suri
A simple name for an extremely beautiful red rose
183. Surya
The magnificent brightness of the sun
184. Sutara
A reference to the holy star in the sky
185. Tahleem
A thing of beauty, an ornament
186. Taif
An arabic name meaning a vision or a spectre
187. Tapasya
Meditation
188. Taran
The literal word for heaven
189. Taru
A legendary mythological individual
190. Tejal
Someone who is gifted, brilliant, energetic, lustrous
191. Tirath
A place of religious worship
192. Tuli
The tool for creating beauty
193. Umang
A source of excitement and enthusiasm
194. Urvan
A soul according to the Zoroastrian faith, urban, a city dweller
195. Utkarsha
The one who keeps advancing ahead
196. Vanhi
The energy and power of a fire
197. Veda
A person who is worthy, devout, pious
198. Vibhuti
Someone with a great personality
199. Vishva
The accumulation of the universe
200. Yanni
The grace of God
201. Zayb
A thing which adorns or decorates, beauty
Gender-neutral names are the best way to name your child before it is born. With so many beautiful names to choose from, you will have a wonderful time in getting the best for your little one and leading them to grow into a great human being.
Also Read:
Unique Indian Baby Boy Names with Meanings
Modern and Stylish Baby Boy Names With Meanings
Stylish Baby Girl Names with Meanings
Unique Indian Baby Girl Names with Meanings