50 Romantic Baby Names for Girls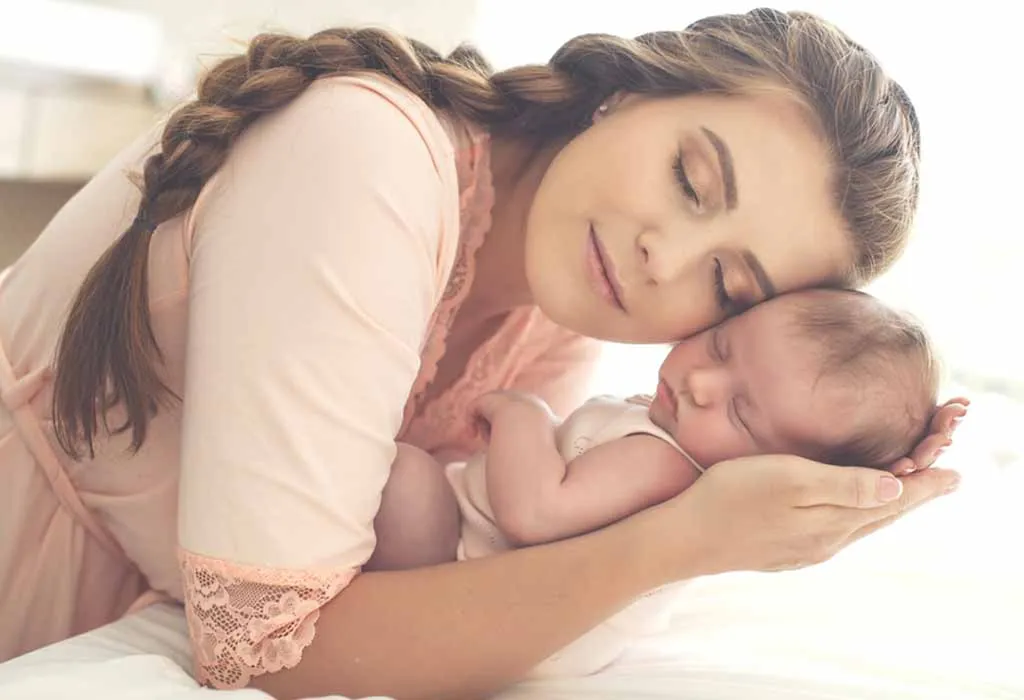 In this Article
There has been an increased use of romantic names for children in recent times as they have a certain charm to them. If you are looking for good romantic names for your baby girl, you've come to the right place. Good romantic names might be somewhat tricky to find and choose. We hope this list will help you choose just the name you've been looking to give your little girl. Read on to find the perfect romantic name for your baby girl!
Romantic Baby Girl Names With Meaning
Take a look at some cute names you might like for your lovely baby girl:
1. Adoria
Adoria is an unusual name choice but sounds really fun to say. It derives its meaning from the English word 'adore.'
2. Aimee
This name of French origin comes from the name Amee. The meaning of this name is 'to love' or 'beloved.'
3. Allie
The name Allie sounds like a wonderful name for girls, doesn't it? The meaning of this name is 'harmony.'
4. Amelie
Amelie is a name of Latin and Old German origin. This name means 'industrious' and is quite a popular name for girls.
5. Amora
The name Amora has a nice ring, and many parents tend to choose this lovely name for their baby girls. Amora is a name of Spanish origin. The meaning of this name is 'love' or 'a loving person.'
6. Angelica
The name Angelica has been derived from a Latin baby name Angelicus. It simply means ' a person who is like an angel.'
7. Angelina
This name is another popular choice among new parents. This name of Greek origin means 'a messenger'.
8. Antonia
This elegant and sweet name can also be a cute pick for your baby. The name Antonia is of Roman origin and means 'priceless'.
9. Antoinette
This name of Roman origin means 'a person who deserves to be praised'.
10. Arabella
The name Arabella has a seriousness to it, and it would be a perfect name for your girl if you're looking for a name that has a hint of a serious note. This name of Latin origin means 'beautiful.'
11. Artemisia
The name Artemisia comes from the Greek name Artemis, which is the name of the Greek goddess of the moon. The meaning of the name of Artemisia is 'perfect.'
12. Ava
Ava is a somewhat popular name choice for a girl. The name is short and sweet and means 'life.'
13. Brigitte
Brigitte is a French baby name, and you must have heard this name in several movies. Brigitte means 'strong.'
14. Bryna
Bryna is a unique Romantic name; you should consider this name for your baby girl if you want a name that starts with the letter 'B.' The meaning of the name is 'one who is strong.'
15. Celestia
Celestia is drawn from the word 'celestial,' which means 'heavenly.' The name is highly feminine if you think about it and might be a good choice.
16. Cherish
The name 'Cherish' has a musical ring, and it sounds like a jovial name. The meaning of the word is 'to treasure.'
17. Clare
Clare is an alternate version of the trendy name 'Claire,' which means 'one who is famous.'
18. Cleopatra
This classy and regal name is of Greek origin is highly popular. This name means 'glory of the father.'
19. Crimson
Crimson name is gaining popularity these days, and it is actually color. The name Crimson signifies boldness.
20. Dorothea
This name has a historic feel to it. The meaning of this beautiful name is 'gift from god.'
21. Elizabeth
Elizabeth is a Greek name that was viral years ago and is popular even now. The meaning of Elizabeth is 'an oath of God.'
22. Emma
The meaning of Emma is 'universal.' The name is widespread in popular culture and sounds really sweet.
23. Evangelina
The meaning of this name is 'good news.' The name is of Latin origin and would be a unique and exotic choice for your baby girl.
24. Georgiana
This name is a feminine version of the name 'George.' The meaning of this name is 'one who farms.'
25. Gisele
This is a glamorous choice of a name for a girl. It has a certain graceful and romantic touch to it.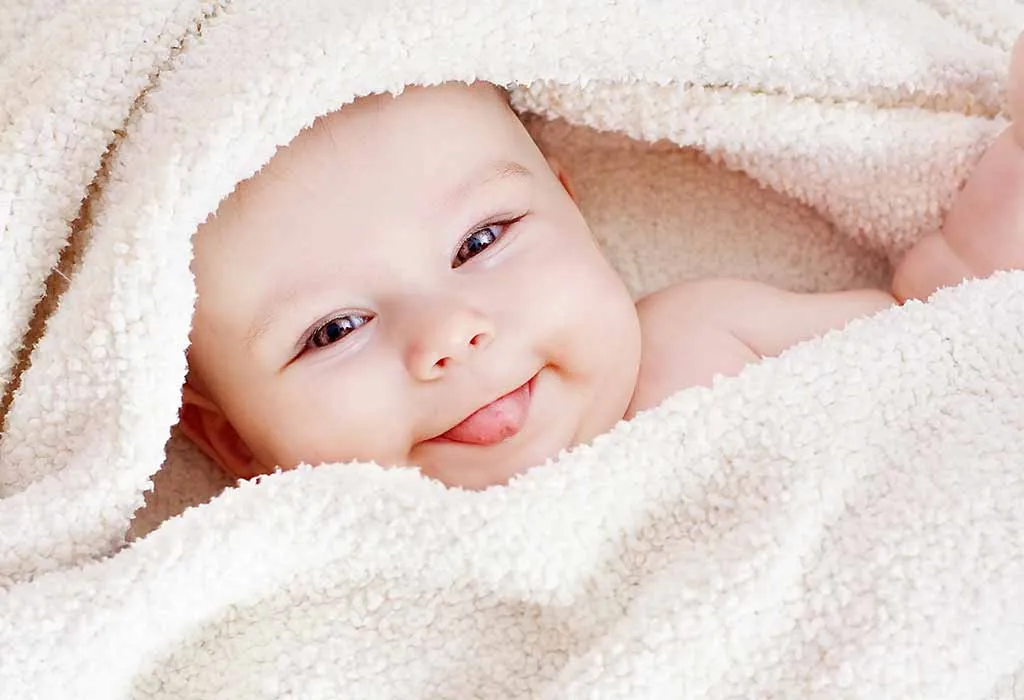 26. Honey
This is a cute name and is also not too formal. The name is used to refer to sweetness.
27. Ingrid
This name is slightly atypical but can be a good choice. The meaning of Ingrid is 'fair and beautiful.'
28. Isabella
This beautiful and widely popular name refers to 'someone who is devoted to god.'
29. Isadora
This is an unusual and exotic-sounding name related to Isis, the Greek God of birth and fertility.
30. Juliana
Juliana sounds like a name straight out of some movie or novel from the '80s. The name has a passionate vibe attached to it and means 'youthful'.
31. Juliet
This Shakespearean name has an obvious inexplicable charm and is undoubtedly a romantic name for a girl.
32. Lara
Lara is a sweet and simple name that sounds gorgeous. The meaning of this name is 'citadel.'
33. Lavinia
This is a name of Victorian origin that sounds really elegant and classy.
34. Layla
This name has a mysterious Arabic feel attached to it. It means 'beautiful night.'
35. Lelia
Lelia is another pretty name for a girl. The name is somewhat uncommon and has roman origins.
36. Lissa
This name is a shortened variant of the name 'Melissa.' It has a divine vibe and means 'God is my oath.'
37. Love
We don't think we need to say much about this suggestion; sweet, simple, to the point.
38. Maeve
This name sounds a bit powerful and romantic at the same time. It means 'intoxicator.'
39. Mariella
Mariella is a pretty name that means 'sea star.'
40. Mirabelle
This name has French roots and is a twist on Anabelle or Isabelle.
41. Natalie
This beautiful name draws from Latin 'Natalia,' which means 'Christmas.'
42. Paloma
Paloma sounds like a lovely name for a baby girl. It is of Latin origin and refers to 'a dove'.
43. Rose
This name obviously takes on from the beautiful flower, which goes by the same name.
44. Roxxane
Roxxane means 'one who is bright and radiant.'
45. Sabrina
This pretty and popular Arabic name is used to refer to a type of white rose.
46. Sophie
This anglicized version of 'Sophia' refers to 'someone smart and intelligent.'
47. Valentina
This obviously romantic name can be a good pick for your baby girl as it sounds so good to the ears.
48. Vida
This name translates to 'someone who is dearly loved.' It is the feminine variant of 'David.'
49. Viola
Viola is another name that rose to charm by Shakespearean novels. It refers to magnificent violet-colored flowers.
50. Zara
This mysterious-sounding Hebrew name is also a good pick for your baby girl. It means ' a seed.'
One of the foremost responsibilities of a parent is to choose a name for their newborn. A name is something that lingers on to your persona throughout your lifetime and even after that. This is why you need to put some amount of thought before choosing a name for your baby. It gets somewhat tricky as you have to factor in a lot of things before coming to terms that this is the name you want to bless your baby with; whether a name is too easy/ hard to pronounce, or is too common/ uncommon, etc. This article was aimed at helping you find good romantic names for your baby girl. The article was curated to contain a mix of popular, unique, uncommon, exotic names to serve you best in helping you come to a decision. We wish you the best and hope you make the most out of this journey of name picking for your newborn and that you make the most out of your journey as a parent. Things might seem tough sometimes but believe that you have it to handle everything with love and patience. We hope this article was of some help to you. Take care, happy parenting!