Coronavirus Vaccine for Kids – FAQs That Parents Need to Know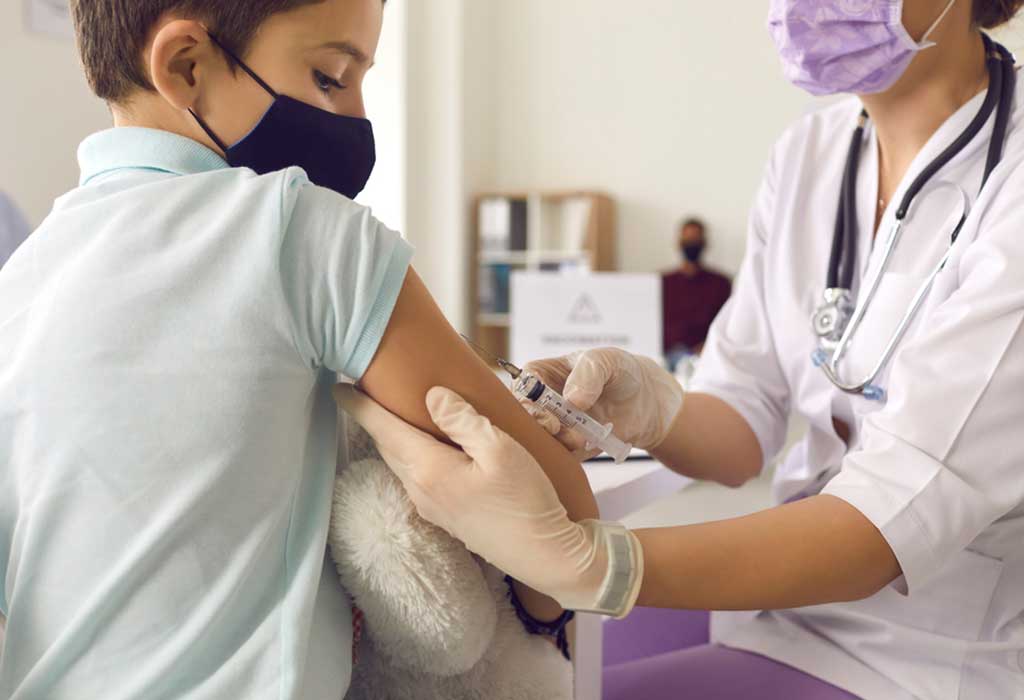 Since the early days of the COVID-19 pandemic, almost every parent has been taking some comfort from the fact that COVID-19 is much less likely to seriously affect children than adults. But some kids do become very ill after contracting the Coronavirus, and the symptoms that can continue for months after even a light bout of COVID-19 are enough for many paediatricians to urge parents and guardians to get their children vaccinated as quickly as possible.
Video: COVID-19 Vaccine for Children – What Parents Need to Know
Countries like the United States have forged ahead with the vaccinations for children above 12 years of age, and others are hoping to follow suit once the clinical trials end and when the vaccines are rolled out.
Let's now take a look at where the evidence stands on COVID vaccines for children in India.
Can Children Get the COVID-19 Vaccine?
Vaccinations for kids haven't begun in India, as vaccine trials are currently underway. It is expected that the vaccines for children would be available from the first quarter of 2022.
Why Is It Important to Give the COVID-19 Vaccine to Children?
Children rarely develop severe forms of COVID-19 infection, and deaths from the disease are even rarer. But there are chances of developing a sometimes deadly condition known as Multi-System Inflammatory Syndrome in Children (MIS-C) in those kids who have experienced even mild symptoms of COVID-19.
Children, particularly the younger ones, probably aren't super-spreaders of COVID-19. But the emergence of deadly and faster-spreading variants means that kids and teenagers might soon be contributing more to the spread of the Coronavirus. Hence, it's important to get children vaccinated too, as soon as the vaccines are available for them.
What COVID-19 Vaccines Have Been Permitted for Kids Till Now & in Which Countries?
The US began inoculating young adolescents (12-15 years) in mid-May this year.
On 31st May 2021, Italy approved the use of the Pfizer-BioNTech vaccine for 12-15-year-olds.
Germany will soon begin offering COVID-19 vaccinations for all kids and teenagers aged 12 and above.
Italy has begun vaccinations for kids from 12 to 18 years of age from early June this year.
France began offering COVID-19 vaccinations to all kids over 12 years of age on 15th June 2021, and till date, more than 2 million children have received the first shot.
In Switzerland, the vaccine is currently being recommended for all kids aged 12 years and above.
Israel has approved COVID-19 Vaccines for children from 5-11 years of age who are at risk.
On 28th May 2021, Japan approved the Pfizer vaccine for children aged 12 years and above.
Are the Available COVID-19 Vaccines for Kids Safe?
Yes, the available COVID-19 vaccines for children are safe. Safety is always the main concern in clinical trials and is completely taken care of. All vaccines are only approved after successful trials and testing.
When Can Kids in India Get the COVID-19 Vaccine?
According to Dr. NK Arora, the head of the Indian government's COVID vaccine advisory panel, the coronavirus vaccines will be available for healthy children by the first quarter of 2022.
Meanwhile, India's drug regulator- the Central Drugs Standard Control Organisation (CDSCO), has authorised the indigenously developed needle-free COVID-19 vaccine ZyCoV-D by Zydus Cadila for emergency use. This makes it the first vaccine to be administered for youngsters in the age group of 12-18 years in the country.
Why Does the Coronavirus Vaccine Need to Be Tested on Kids?
Before COVID-19 vaccines are made available for younger children, clinical trials and tests for each age group need to be completed. This is to ensure they are entirely safe and effective for these age groups. An assumption can't be made that a vaccine will have the same effect on a child as it does on an adult. Once the tests conclude, the findings will be reviewed, and vaccine recommendations for children and adolescents will be made accordingly.
Which Vaccine Trials for Kids Are Being Conducted in India?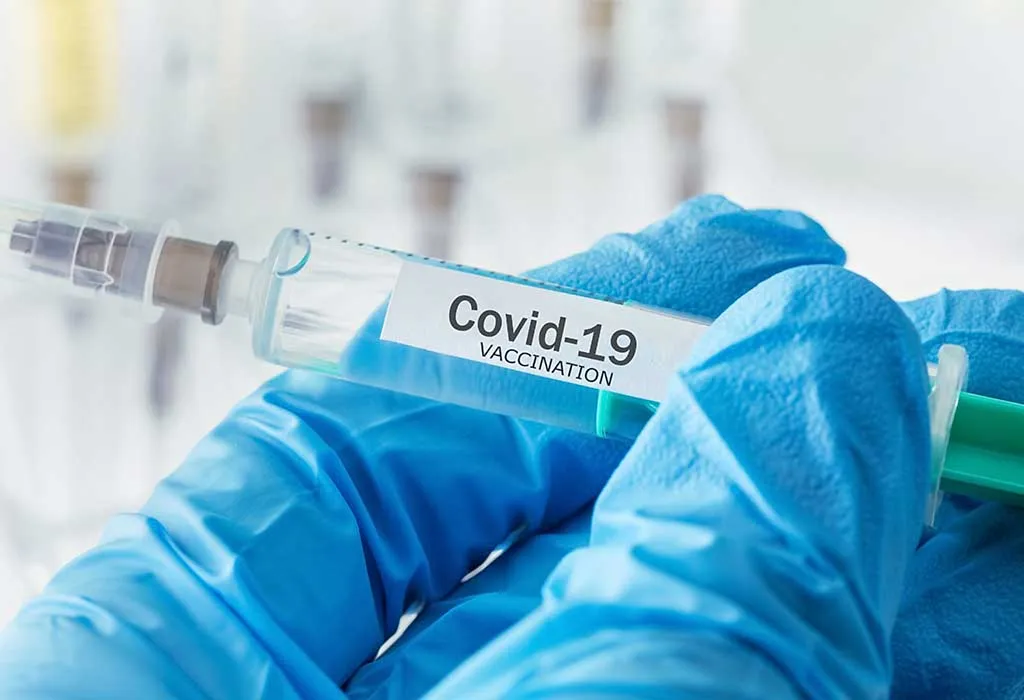 In India, recruitment of volunteers for the phase 2/3 clinical trial of COVID-19 vaccine Covovax among children in the age group of 2 to 17 years began on 26th August 2021 at the Hamdard Institute of Medical Sciences and Research. The trial will be held across ten sites and will include 920 children – 460 each in the age groups of 2-11 and 12-17.
India's drug regulator in July this year had permitted Serum Institute of India (SII) to conduct phase 2/3 trial of the vaccine Covovax on children aged 2 to 17 years with specific conditions based on the recommendations of the Subject Expert Committee (SEC) on COVID-19.
In the Covaxin trial, children between 12 to 18 years of age, and 6 to 12 years of age have received both the vaccine shots. Those between 2 and 6 years are still to get the second shot at the All India Institute of Medical Sciences.
Will COVID-19 Vaccine Help Kids Go Back to School and Participate in Other Activities?
Yes. The COVID-19 vaccine, along with encouraging physical distancing, mask-wearing, and other precautions, will help ensure your child's safe return to school and participation in sports and other group activities.
Regarding the reopening of schools, the Director of the All India Institute of Medical Sciences (AIIMS), on 19th July 2021, said India should consider reopening schools in a "staggered manner".
Will My Child Experience Any Side-effects After Getting the COVID -19 Vaccine?
Generally, yes. Your child might experience pain at the injection site, i.e., the upper arm, and could feel more exhausted than usual. Achy joints or muscles, headache, and even fever and chills are possible. These side effects are usually short-term and generally clear up within 48 hours.
Should Parents Postpone Other Vaccines for a Kid Who is Suffering From or Has Just Recovered From COVID-19?
It is recommended not to postpone your child's routine vaccinations. It is important that babies and children keep their vaccinations up to date because they protect them from serious illnesses. It also means that when your little one can return to interacting with the other kids, they'll be protected from some other diseases too.
Do Children and Adults Respond Differently to COVID-19 Vaccines?
Yes, children and adults respond differently to vaccines, including the COVID-19 vaccine. Early trial results have shown that 12 to 15-year-olds who have received two standard doses of the Pfizer–BioNTech vaccine went on to develop substantially higher amounts of virus-blocking antibodies than did 16 to 25-year-olds in previous trials.
According to Donna Farber, an immunologist at Columbia University in New York City, this is because children's immune systems are brimming with cells that haven't interacted with pathogens, and so they tend to produce a stronger immune response to vaccines.
How Can I Prepare My Child to Get the COVID-19 Vaccine?
Talk to your child about what to expect before the visit to the vaccination centre.
Inform the medical professional about any allergies your child may have.
Comfort your little one and offer words of encouragement during the appointment.
To prevent fainting and any subsequent injuries related to fainting, make sure your child is seated or lying down while receiving the vaccine and for 15 minutes after the vaccination.
After your child's COVID-19 vaccination, you will be asked to stay back with your child for 15-30 minutes so he can be observed in case he has a severe allergic reaction and may need immediate treatment.
While most kids and adolescents do not become severely ill from COVID-19, a small number get extremely sick and may need hospitalisation. Even those who feel perfectly fine still miss out on school and other important social interactions and may experience side effects like headaches, nausea, or loss of taste and smell. Therefore, it is recommended you get your child vaccinated with the COVID-19 vaccine as soon as it is approved for use and made available in India. The vaccine is the best way to keep your little one and family safe from all of these risks and help the community achieve widespread immunity.
Also Read:
How to Talk to Your Child About Coronavirus Without Instilling Fear in His Mind
Toys and Games to Keep Kids Entertained During the Coronavirus Outbreak
Fun Ways to Get Children to Wash Their Hands