Stepparent Adoption in the US – Guidelines and Procedure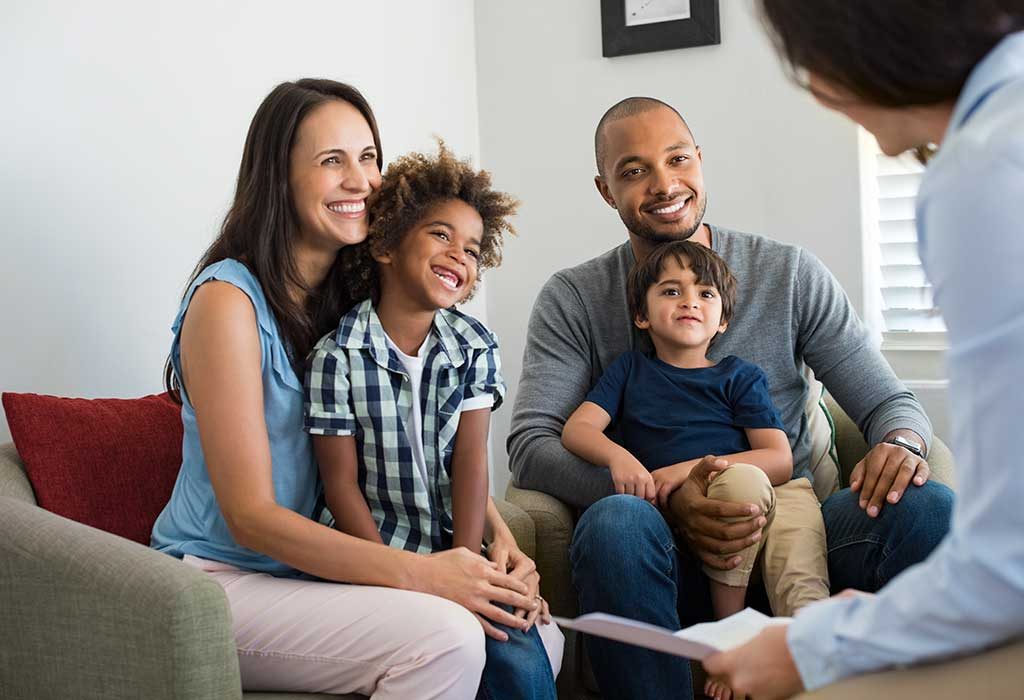 While most people think that adoptions are only for couples who are not able to have a child, there is also something called Stepparent Adoption. Divorced couples sometimes find a new love and want to get married. The dynamics of the relationship, duties, and responsibilities of the stepparent towards their stepchild becomes important. What kind of rights does a stepparent have with regards to their stepchildren? Why should they adopt their stepchildren? Are there any other facts that they should know? All the important information related to the adoption of stepchildren will be looked at here.
Reasons Why You Need to Adopt a Stepchild
If you are willing to take care of your spouse's child the same way that you would care for your own, it is advisable to legally adopt your stepchild. Here are some reasons why you should think more seriously about stepchild adoption:
1. Emotional Security
This is especially important if you already play an important parental role in the life of your stepchild. Your child will be able to feel secure knowing that you are legally a parent once the adoption process is finalized. The same goes for you. It brings much comfort and security knowing that you are now officially parenting to your stepchild, especially in the eyes of the law.
2. Financial Benefits
When you are legally a parent to your stepchild, you will be able to ensure your child's financial future. Your stepchild will be able to inherit from you the same way your biological child would. The same goes for insurance.
3. Parental Recognition
There are so many things that will be made easier for you once you become the legal parent of your stepchild. You will be able to have parental rights during doctors' appointments, school activities, and other legal work that will require the parent to be present.

When Should You Adopt Your Stepchild?
There are many good reasons why you should adopt your child but, sometimes, adoption is a necessity. Here are some instances when you should adopt your stepchild:
When the noncustodial parent has been abusive or has a history of abandoning the child, it is best that you adopt your stepchild. This will sever the relationship of the noncustodial parent and you will have all the legal rights to keep your child safe from any further abuse, whether physical or mental.

If you have a child around the same age as your stepchild, you may want to legally make them siblings so that they can bond and create a stronger relationship

When your children and your spouse's children come together to live in one home, there is always going to be sibling rivalry, jealously and, sometimes bullying, by saying that they aren't the real children of the other parent. To avoid these problems and the damage it causes, you can adopt your stepchildren and ensure that everyone is treated equally.
How Does Stepparent Adoption Differ From Other Adoption Processes?
When a child is adopted by someone who is related to them through either blood or through marriage, it falls under Relative Adoption. A Stepparent is related to a child through marriage, so, one can consider that Stepparent adoption of a stepchild is a relative adoption. Stepparent adoption is one of the more common adoption practices that take place in the US.
There are a few differences between regular adoption and stepparent adoption. A regular adoption process is quite lengthy and involves a few additional steps over a stepparent adoption. In a stepparent adoption, you may not have to undergo a home study. If it is a requirement, it is not going to be as extensive as it is in a regular adoption. Your stepchild will need to give his or her consent to be legally adopted by you if he or she is old enough to do so.
Stepparent Adoption Laws in the US
The laws for Stepparent Adoption are different in different states. In most states, there is a streamlined process for stepparent adoptions. Here, the judge that is hearing the petition will have the ability to hand out the required home study that complies with the state that they are in. In some states, you are not able to legally adopt your stepchild unless you have been married to your spouse for more than one year.
Consent for Stepparent Adoption
When a stepparent wants to adopt a stepchild, both the biological parents of the child must give their consent. When the noncustodial parent gives their consent to the adoption, they are relinquishing all their rights as a parent, as well as any parental responsibilities that they had towards their child. This means that they will not need to provide child support either.
If consent is not given, then there is a very high chance that the adoption cannot move forward. There are certain states that do provide a few special circumstances that do not require any consent from the noncustodial parent. Usually, if the noncustodial parent has not been keeping in touch with their child or has a history of abuse, the adoptions may be able to go forward.
Stepparent Adoption Procedure
If you are interested in going forward with adopting your stepchild, this is the stepparent adoption process that you will need to follow:
1. Research State Laws for Adoption
Though you are allowed to represent yourself in court when you are legally adopting a stepchild, it is always a wise decision to seek out legal help from an attorney of the state. They will know all about the adoption procedures that you will need to follow and what is and is not applicable in the state you live in.
2. Find and Contact the Court
Some states handle their adoptions in Juvenile court, while others in Family or Surrogacy Court. Once you have found out which court in your state handles adoptions, you should head on over and ask to speak with someone who can offer some more assistance and relevant information.
3. Obtain and Submit the Needed Forms
This will be made easy if you have an attorney to help. They will be able to get all these forms for you as a part of their services. Otherwise, you will need to find out which publishing companies offer them and buy them yourself. Once you have filled them out, your attorney or you will need to submit them to court.
4. Wait for the Court Hearing Date
Once your date has been assigned according to the magistrate or the judge's schedule, you will be sent a notification mail. If you are being represented by an attorney, your attorney will notify you of the date once it is settled.
5. Be Present at the Hearing
The hearings are basically to give the magistrate or judge a chance to question all the parties involved. You will be advised on how this will take place by your attorney. By the end of the hearing, the judge or the magistrate will set a date to finalise the adoption.
6. Make the Adoption Final and Get Revised Birth Certificates
At the finalization of the adoption, make sure that you ask for copies of the document. You should also make a request for revised birth certificates before making your stepparent adoption announcements.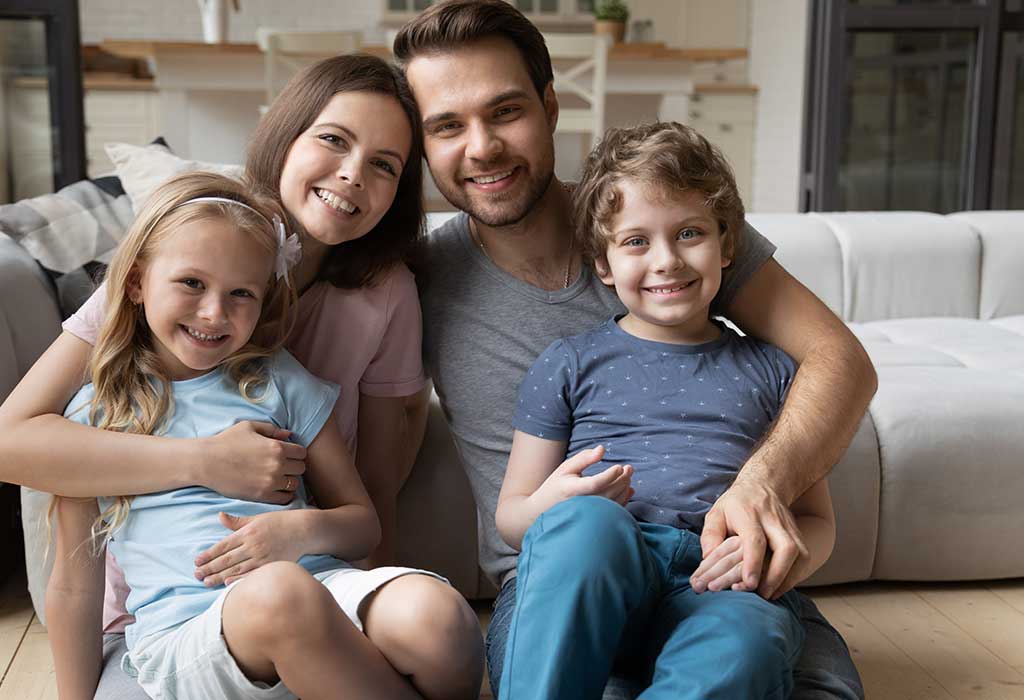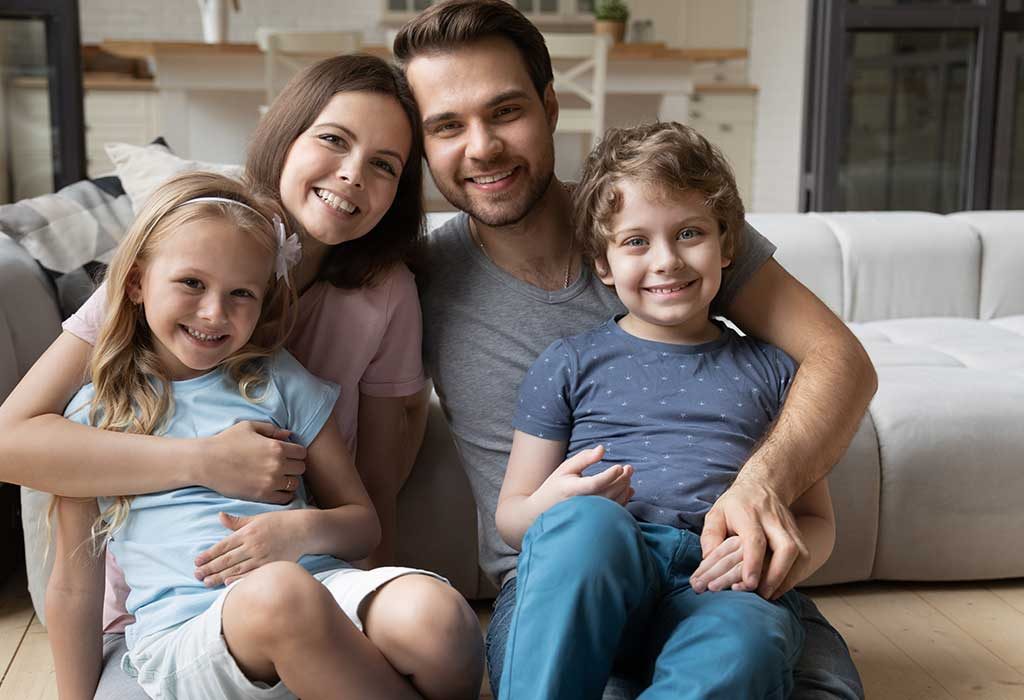 FAQs
Here are some frequently asked questions about stepparent adoption:
1. If the Other Birthparent Does Not Consent, Can Their Rights Be Terminated Anyway?
While getting consent from both parents is important, there are special circumstances in which stepparent adoption without consent can occur. If the other parent does not consent, the only way to go forward with the adoption is to prove that the other parent is either unfit or is not biologically the child's father. Adopting a stepchild with an absent father or mother is another way that adoption can go ahead without consent.
In the case of an unfit parent, you will need to hand in proof of why the parent is unfit. Getting proof of neglect, abuse, drug addiction, mental instability, or alcoholic behaviour is important. When you claim abandonment, you will need to understand that it will only be considered proper abandonment if the noncustodial parent has failed in their duty to provide for the child or has not been in contact with the child for over a year.
If you want to go ahead without consent from the noncustodial parent as he is not the biological father, you will need proof that the child is not really his. In every state in the US, it is presumed that the husband in a married couple is the father of the child and is recorded as the father on the birth certificate. A man can also be named the father on the birth certificate if he marries the mother after she has given birth and has chosen to add his name to the certificate. If you are able to prove that he is not the child's biological father, then you should have no problem going forward with the adoption even without his consent.
2. My Partner and I Are a Same-Sex Couple- Can I Adopt His Child?
The ruling for the Obergefell v. Hodgens case that took place in 2015 at the Supreme Court has overturned the bans in all states in the US with regards to same-sex marriages. This means that same-sex marriage is considered as equal as one by a heterosexual couple. If someone in a same-sex couple wants to adopt their partner's child, they will need to go through the same procedures as a heterosexual couple. This means getting consent from the other biological parent as well.
Each state will have a different requirement for their adoption laws, so the best way that you can find success is to get in touch with a stepparent adoption attorney. There is a lot of paperwork involved with adopting a child, so it will make things easier and less stressful for you to be able to have someone with the needed knowledge and experience to guide you.
Remember that adopting your stepchild is a great way to solidify your family, but first ensure that all the parties involved are comfortable with it. This way you will be able to avoid any stress and unwanted problems down the line.
Also Read:
Things you Must to Know Before Becoming a Stepfather
How to Deal with Stepchildren Issues