FMLA Maternity Leave in the US – What the Law Says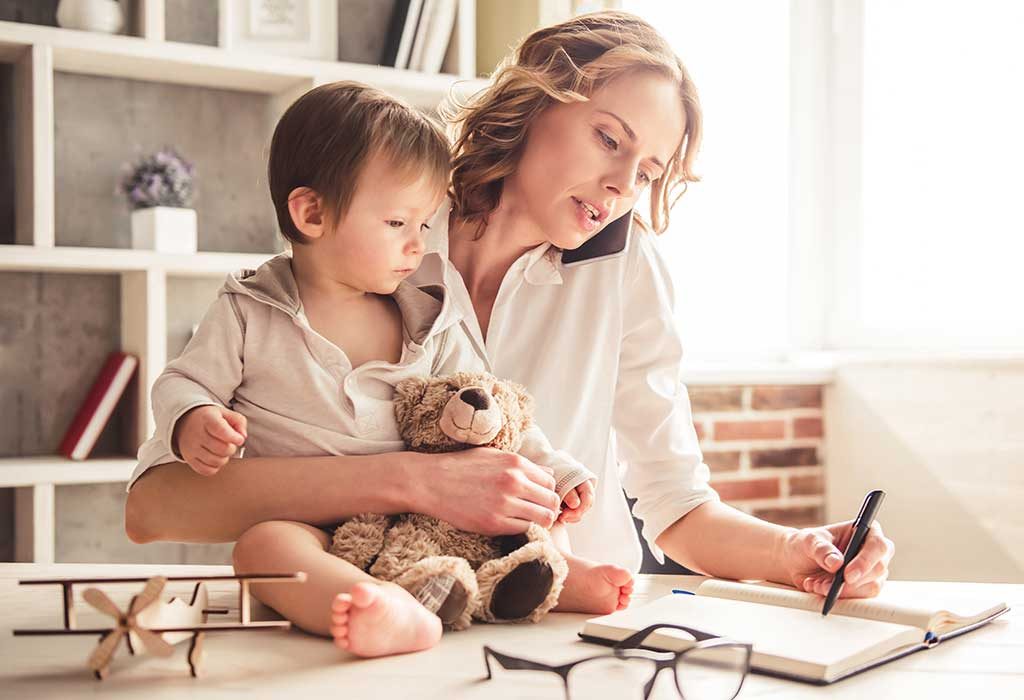 Pregnancy comes with its ups and downs. On the bright side, you are having a child, which is one of life's greatest joys. The downside is that there may still be companies that see a pregnant woman as a liability. After all, women need to take some time to heal after delivery and to be with their babies throughout the initial few months.
Just a few years ago, laws to protect women who were pregnant did not exist. Women could never be sure if they were going to be fired as their company was reluctant to have to deal with the complications that can sometimes arise during pregnancy.
Today, things are different. If you are pregnant, you should know what your rights are when it comes to maternity leave and what US maternity leave policy your company provides. There are different laws that help in protecting the rights of pregnant women in the workforce. One of the most common and notable ones is the Family and Medical Leave Act. Though you should keep in mind that while it stands for the rights of new parents, it is not assuring a government pay maternity leave.
What is Maternity Leave as Per FMLA?
Maternity leave in the USA that falls under FMLA comes in two types. The first is considered a Medical leave or a maternity disability leave. This lasts for an average of six weeks after childbirth. The medical leave can extend to eight weeks if the delivery was a C-Section without complications. Normal vaginal deliveries will have six weeks. This time is considered to be medical leave as a woman's body needs to heal, so her inability to work is medical.
By the sixth or eight weeks, a woman's body has had time to heal and she is no longer medically unfit for work. However, she does need to spend some time taking care of her newborn child. Settling into motherhood and ensuring that the new-born child is doing well is also an important part of new parenthood. This time, the leave is referred to as Family Leave.
When fathers need to take time off for the sake of their newborn child, it falls under Family Leave. The same goes for couples who have adopted a child. As the mother has not undergone any medical procedures, it is not considered to be a medical leave.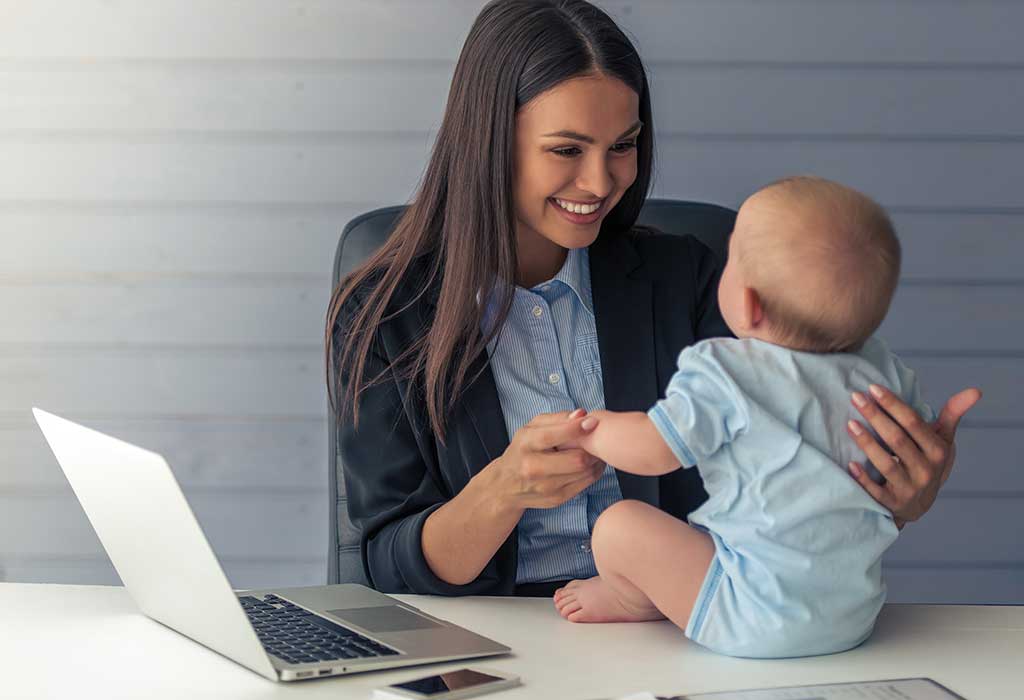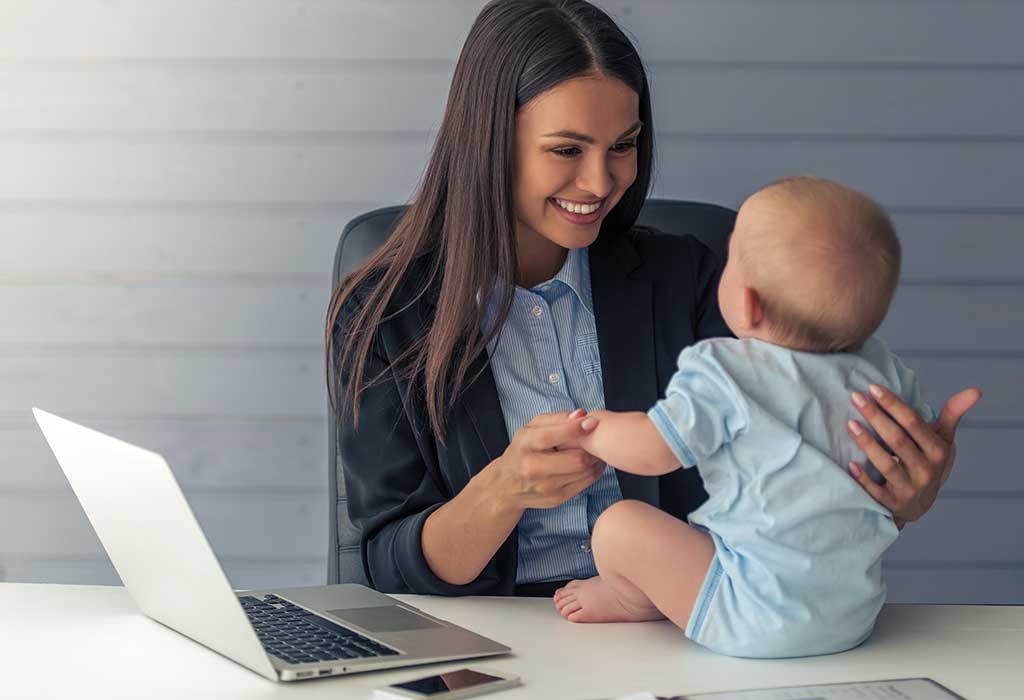 How Does FMLA Work?
FMLA is an act that aims to help people to find a proper balance between their responsibilities towards their families as well as work. This is why it ensures that employees are able to take leave in order to be present for any family medical emergencies. Childbirth is considered to be a medical emergency as far as the Family and Medical Leave Act is concerned. The downside to FMLA is that it is unpaid maternity leave.
Another aim of the FMLA is to promote equality between both men and women in the workplace. Women should not be discriminated against just because they have to give birth to children.
When it comes to maternity leave, new fathers can also benefit under the FMLA. Fathers can also take around 12 weeks of unpaid leave to support their wives throughout the initial few months of their child's life. This is especially helpful if there have been any complications during childbirth.
Under the FMLA, your company will need to ensure that you are restored to the same position or a position that is equal to the one you left. You should not be faced with a demotion on your return. The company benefits should also remain the same on your return.
The 12 weeks of off time that you are entitled to as a new parent can either be taken at one time, or it can be broken up into smaller leaves. This break up of leaves can be taken during the pregnancy or after.
In order for you to qualify for this leave, you must be working for a company that has at least 50 employees under their wing. These should be in a 75-mile radius. It is mandatory that you should have worked for the company for at least one year and 1,250 hours. If not, you do not qualify for leave under FMLA.
Another notable aspect is that the time you get off may be different depending on the state you live in and what company you work for.
Requirements for Being Covered Under FMLA
While FMLA sounds good, it is not the standard maternity leave, as there are some requirements that are needed to be qualified to be covered under it. Here are a few things that need to be considered:
For an Employer
The Employer needs to meet the following criteria to be able to have his employees covered under the FMLA:
An employer must ensure that an employee should have been working at the company for at least one year and worked for 1250 hours.
The employer must have at least 50 people working for his company in order to qualify.
The employer must ensure that the employees are all within a 75-mile radius of the workplace.
For the Company
Here are some things that a company is required to meet under the FMLA:
Whatever health insurance the company was providing to the person prior to maternity or family leave should be continued during the time off.
At least 12 weeks should be given for the care of the new-born child.
The employee should be able to return to the same job or something that is considered equal to it.
Something to note is that a company is allowed to ask an employee to include their sick days and vacation days as a part of these 12 weeks off.
How Can Paid Maternity Leave Be Defined Under FMLA?
Getting paid time off under FMLA is not an easy task under the average maternity leave in the USA. There are only four states in the entire country that offer any paid family or medical leave. These states are California, New York, New Jersey and Rhode Island.
Other than these states, it is difficult to find a company that will offer paid leave under FMLA. While some companies in other states do offer paid leave, it is very rare.
When companies offer paid leave, it may come as a temporary insurance benefit that falls under the disability category, or they will simply offer you a regular paid leave. The payment that comes under the disability category will be around 60% of your current wage.
Women who live in Hawaii, New Jersey, New York and Rhode Island will be eligible for disability plans that are run by the state. These will pay you 60% of your regular pay during your medical leave. However, each state will have a limit to how much that payment will be. While most states have a limit of $600 per week, New York stops at $170.
Californian women have the best deals as they are able to benefit from a state-run disability plan. This plan offers a family leave pay cut of $1 per week. In California, six weeks of Family leave can be given with insurance payments that are at 55% of their regular wage. This means that it can even go up to $728 per week.
Mothers in California can benefit from disability insurance during the six weeks that she is on medical leave, and benefits from the family leave insurance as well. Money troubles during your maternity leave are not an issue if you are living in California.
If you live in one of the other states that are not mentioned above, you are not as lucky and you will need to take advantage of your saved-up sick days and vacation days so that you can get by. This is not as helpful as it may seem as employees often do not get paid sick days.
There are some companies that will not even allow mothers to take their sick days to look after their own new-born babies. This is why it is very important for women to be aware of a company's maternity policies before trying to get pregnant. This will give you a chance to make sure that you have saved up enough and make a better financial plan for your family.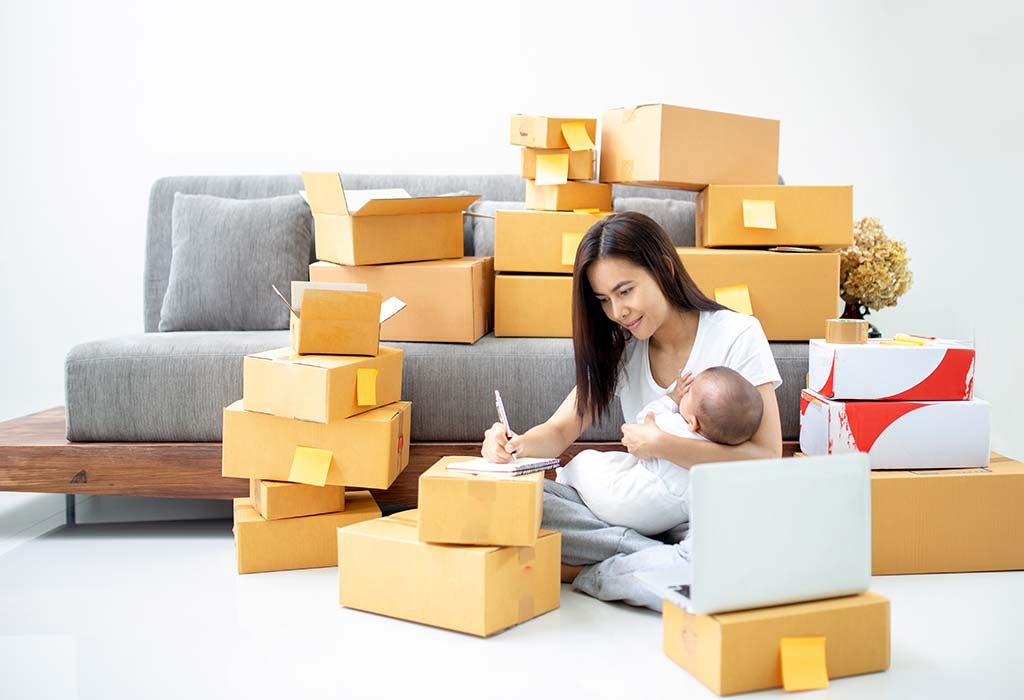 Other Maternity Laws
If you work for a company where your employer is not bound by law to give you any leave under FMLA, you can try to avail of other Maternity Leave Plans. Some are as follows:
Pregnancy Discrimination Act (1978). Under this act, maternity leave should be treated the same as any other medical leave. For example, if a person has had to take time off due to medical illness such as a heart attack and they are reinstated to their old job and position, the same needs to be done for pregnant women as well.
Different states will also have their own laws when it comes to family leave. States such as D.C, California, Hawaii, Connecticut, Minnesota, Maine, Oregon, New Jersey, Vermont, Rhode Island, Wisconsin, and Washington have expanded the classes of those for whom family leave can be taken or the amount of time that can be taken as an off for family reasons.
Can You Use Short-Term Disability Insurance to Avail This Leave?
There are some employers who offer their employees short term disability insurance programs that provide some financial protection while they are out on maternity leave under the FMLA. These will vary from company to company. Some will offer only 50% of your regular wage, while others may be more lenient and offer the full 100% of your regular wage during the six weeks that are considered a medical leave. For those who have had C-Sections, the insurance may go on to cover eight weeks. Those who have had complications during pregnancy may even receive the payment for as long as they are considered medically unable to work.
Depending on the company and the policy that they put forward for their employees, the requirements that you will need to meet to gain the benefits of such financial support during your maternity leave will vary. It is always best to make sure that you are covered well or how much you are covered before the time arrives when you need to go out on maternity leave.
The HR Manager should be able to give you all the information that you require at this time. You will also need to ask for advice on the best ways to submit the claim forms and how to go about ensuring that you are covered for when the time comes.
While the basic FMLA rules should come into play, they do not offer up any payment for when you need to take your leave. This can leave a lot of young couples in the lurch as they will require some of the money to be able to cover their medical expenses and the expenses they will have to pay for their new baby.
This is why it is always best to get all the information you need before you even consider getting pregnant. This way, you can prepare yourself financially and in any other way you deem necessary for the welfare of your child.
One of the best ways that a woman can make sure that she has all the benefits that can be provided to her by the company for the time when she will need to take maternity leave is to inquire about it before taking the job. This does not mean that you should ask during your interview, as this will cause some people to not hire you as they may think that you are planning on starting a family soon.
Instead, you should always wait to receive an offer letter from the company. Once you have it, you can inquire about their maternity leave policies. By doing this, the company will not be able to skip over you as the person for the job without making it quite obvious that they are trying to break the law. At the time of negotiating your pay and benefits, you can always make the request to add maternity benefits to it.
Also Read:
How to Apply for Maternity Leave
Tips for Returning to Work after Maternity Leave