Financial Planning Tips to Follow When You Become a Parent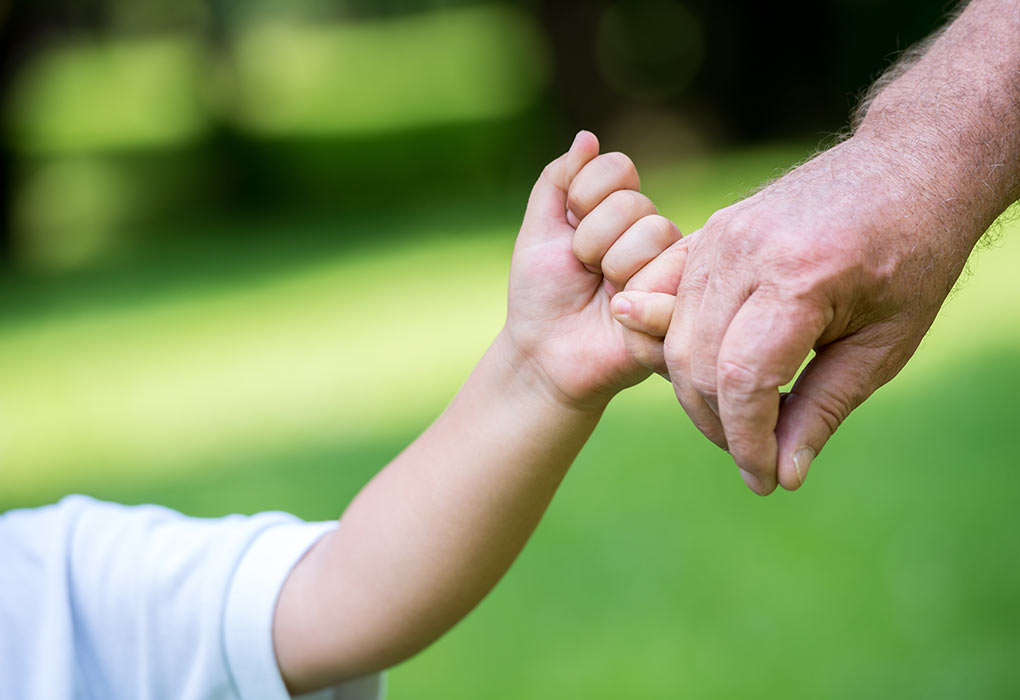 In this Article
Raising a child can be tough, especially in a country like India, where the cost of living hikes unexpectedly. When you become a parent, your heart is filled with so much joy that you tend to turn a blind eye towards your finances. Between diapers, pediatric visits and feeding supplies, you might think that you have it under control; a little saving here and there will get you through. But something always comes up, doesn't it? Well, that's because you plan only for the obvious changes and not for the unforeseen ones.
As your child grows, his/her expenses shoot up too. Be it their health, education or mere luxury, expenses are always around the corner. Your bank account will start dipping without you even realizing it! Well, the good news is that a few financial planning tips can save the day.
6 Financial Planning Tips for Parents
Here are a few tips that can help parents plan their finances effectively. Abide by these tips, and you'll have fewer incidents where you deny your child their needs and certain luxuries.
1. Invest in a Child Insurance Policy
Investing in a child insurance policy is a smart way of securing your child's future. But make sure this policy does not keep your money locked away for too long! What good is the money if you can't access it for most of your life? Choose such that it gives you enough money to spend on a timely basis. Go for an insurance policy that is flexible and the one that can adapt to your financial situation. You want this policy to harvest some tax benefits, along with maturity and death benefits. IDBI Federal Life Insurance Childsurance Savings Protection Plan is an ideal choice and has all these benefits to offer.
2. Create an Account for Your Child
Your child is a minor now, but will soon grow up – opening an account in your child's name has its own set of benefits. It may not help you build a credit history for your child now, but can teach your child quite a lot about saving and budgeting. By creating an account for your child, you get to save some money for him well in advance. Later, your child can access this money for his personal/educational needs as desired. Plus, creating an account comes with the bonus of earning interest. This will allow you to save a lump sum for your child's future.
3. Fixed Deposits Are the Key
Fixed deposits are ideal when it comes to saving money because they come with assured returns. You can easily create one or more fixed deposits for your child and watch your savings grow. Fixed deposits can even help plan your future expenses. You can coincide the maturity dates with life events that are most likely to burn a hole in your pocket, your child's college fee for instance, and save yourself the added pressure of collecting money. When you opt for an FD, make sure you choose one that allows you partial withdrawals, just in case of emergencies. A Savings Plan like IDBI Federal Dream Builder Plan is also a good option to invest your money, as well as secure your child's future. It provides multiple benefits like insuring your child's future, saving for an important milestone, guaranteed annual payouts and a death benefit payable in case of an unfortunate event.

4. Create Your Will
Like every married couple, you might have pictured yourself creating a will way in the future, when you're old and wrinkly and surrounded by your children. But know this, having a will in place right now will assure you that your child will be taken care of, if in case of an untoward turn of events. Plus, you can avoid any bickering among the family members based on assets and legal properties once your will is ready. Creating a will isn't as complicated as it seems, it can be easily made online with a nominal fee. This way you can also be assured that it's legally binding and will make sure that your child is secure financially, in your absence as well.
5. Keep Your Debt Low
As you already know, all debts are liabilities, and you don't want to pile up your obligations once your little munchkin is born. For simple reasons of course; expenses keep flowing in from the moment you unmask your pregnancy. These expenses reach new heights once the baby arrives. Baby clothing, food, healthcare and vaccinations can indeed burn a hole in your pocket, and that's not the end! These bills will keep coming in as your child grows up. With so much to take care of already, you don't want to be in a position where you're paying past debts. So stick to this financial tip when you become a parent because this can save you a lot of money that can be put to better use!
6. Pay Your Bills on Time
Responsibilities increase exponentially the moment you become a parent, and it's one thing you can't run away from. Financial responsibility begins with paying your bills on time. So irrespective of what time of the month it is, pay your bills as soon as they arrive. Just like debts, bills can keep piling up too, so it's best to do away with them the moment they arrive. Make it a habit to pay your bills on time, and save yourself the bother of pesky late fees and reminders for payments which are overdue. If you're the forgetful kind, set up a standing instruction with your bank – it just takes a few minutes, and you needn't worry about missing a due date again.
So there you have it, all the financial planning tips that will seem basic now, but will go a long way in keeping you financially stable. Irrespective of what decision you take, keep your child's security in mind while planning your finances. Keep your child, your truly valued possession secure by considering these simple tips.
?>