Stacking By Size Skills in Toddlers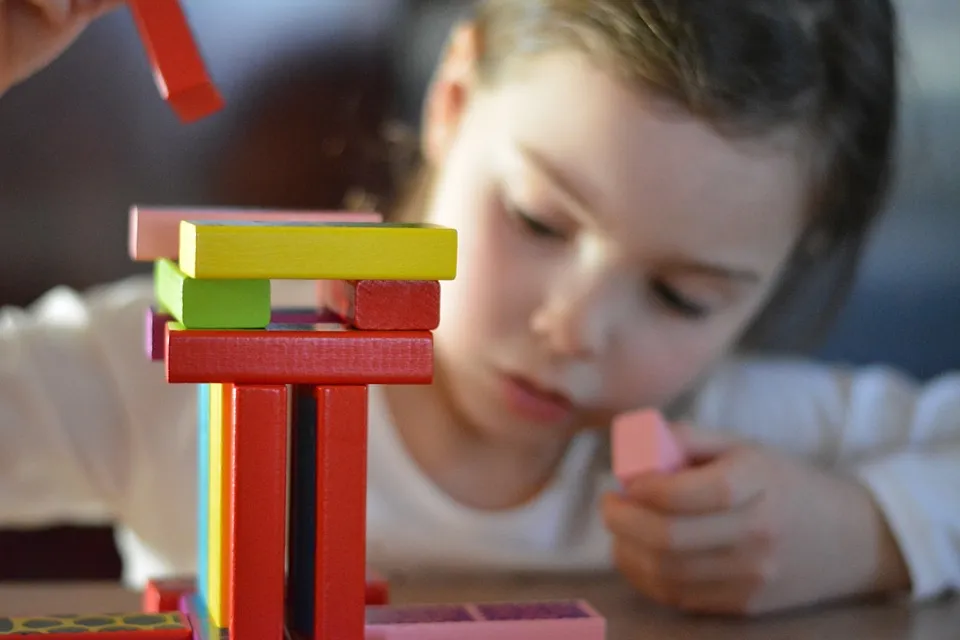 In this Article
Toddlers develop the skill of stacking blocks from a very young age. They start by feeling the bumps on the blocks, and then trying to stack them on to each other. In the area of child development, stacking blocks can help your tot explore his creative side.
Toddlers learn various important skills through play to form the basis for many more. Block play stimulates learning in all fields of development– physical, intellectual, and emotional. It's also important for cognitive development, especially problem solving, self-expression, imagination, and a capacity for creative, divergent thinking. Blocks help to develop motor skills and hand-eye coordination, spatial skills, and language skills.
7 Ways to Encourage Block Play in Toddlers
1. Be a Participant
Be a part of your child's play time. Show him how to build houses and towers and castles, and he'll soon be engrossed with blocks and building things. Toddlers may learn to stack blocks from as young as 15 months old, so keep a handful of blocks ready.
2. Add Other Toys and Characters
Stimulate your child's imagination by adding other toys like cars. They encourage pretend play and give children ideas for construction projects with blocks. Small figures of people can also be introduced later.
3. Combine Stories with Block Play
Make block play for toddlers more interesting by adding a story to it. If you're telling your toddler a story about princes and dragons, he can make a castle to go with the story. Tales also give ideas to children and encourage them to build things based on the same.
4. Challenge Your Child
Challenge your child with items to build. The good thing about stacking blocks for babies is that you can do so much with them. They can be stacked to create a tower, or joined to make a track. Test your child's imagination by giving him new ideas to make things. Suggest a structure or show him a picture of something you would like him to build with the blocks.
5. Make a Fun Play Area
Set up an inviting area for play to encourage your child to play with his blocks. Give him space to spread his toys and watch as he gets involved with them.
6. Put It on Paper
If your toddler is having a tough time building what he wants to, he'll get frustrated and gradually lose interest. Encourage him to draw his ideas on paper, or draw simple shapes for him, which will make it easier for him to construct what he wants to.
7. Start Big
Getting your 19-month-old to stack by size will be easier if the blocks are easy to handle. Don't give him small blocks because they may be difficult to connect with each other. There's always the danger of your child putting them in his mouth and choking too.
Research suggests that block play and stacking activities are linked with advanced math skills in later life. Blocks also teach toddlers how to count, stack, and sort. They're a wonderful tool to teach shapes and colours as well. An important baby milestone, stacking blocks is a fun activity for children of all ages.