Salmon Croquettes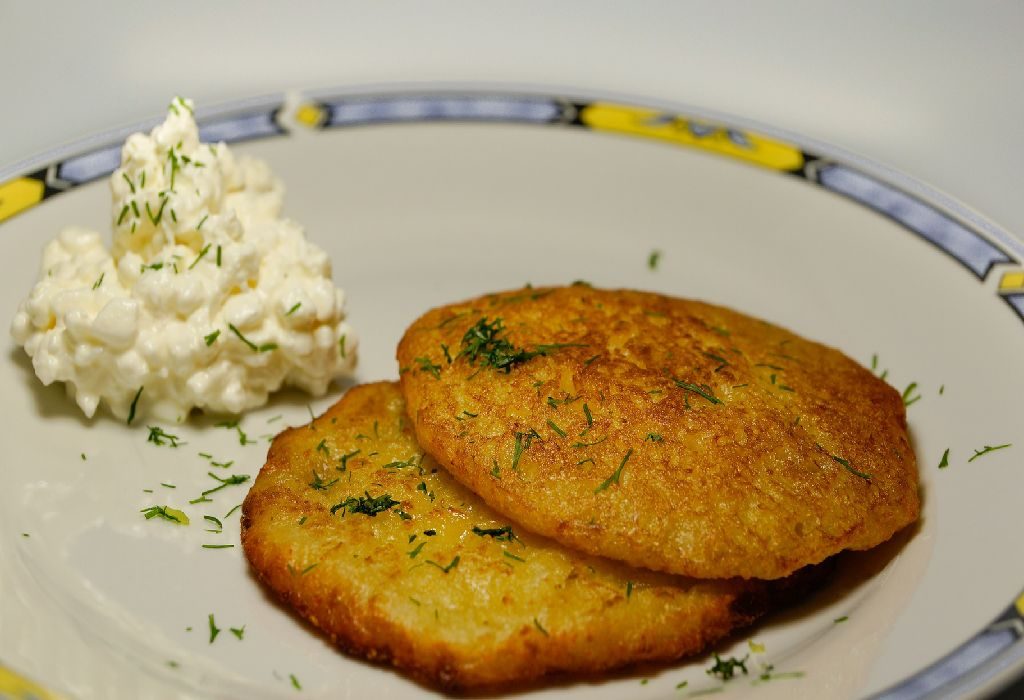 In this Article
These croquettes contain the highly sought after omega fatty acids – known fertility boosters. Besides fatty acids, you'll also benefit from high amounts of selenium, folic acid and fibre … super nutrients for fertility, and the diet to kick start your preconception plan!
| | | |
| --- | --- | --- |
| Serves | Preparation Time | Cooking Time |
| 2 People | 5-10 Minutes | 15-20 Minutes |
Ingredients
1 oz canned salmon
¼ cup onion, finely grated
2 tbsp minced basil or parsley
¼ to ½ tsp ground black pepper
2 large eggs
1 to 1½ cups ground whole wheat cracker crumbs / bread crumbs
¼ cup ground flax seeds
2 tbsp olive oil
Method
Step 1
Drain the salmon and place in a bowl, while reserving the liquid separately. Use a fork to separate or flake the fish. Mix in grated onion, chopped basil or parsley and pepper. Next, add two beaten eggs and blend until fish gets thoroughly moistened.
Step 2
Mix ½ cup of ground cracker crumbs or bread crumbs and ¼ cup of ground flax seed. Mix the crumbs into the salmon mixture until the consistency is thick enough to form patties.
Step 3
If the mixture feels too dry, add reserved salmon liquid, two tablespoons at a time; if too wet add more crumbs. Place in the refrigerator for 10 minutes, so that the mixture chills and sets.
Step 4
Remove from the refrigerator and roll mixture into balls. Next, flatten into round patties lightly. Coat each patty with bread crumbs.
Step 5
In a skillet, heat olive oil until it sizzles; lower heat and add patties. When the edges of the patties start to turn brown, gently flip and brown the other side two to three minutes.
Step 6
Serve warm with ketchup or top with grated cheese.
Nutritional Information
| | |
| --- | --- |
| Calories | 370 Kcal |
| Proteins | 17.9 g |
| Fat | 27.8 g |
| Carbohydrates | 11.6 g |
| Cholesterol | 205 mg |
| Sodium | 145 mg |
| Potassium | 389 mg |