Quick & Easy Steps to Make Fake Snow for Kids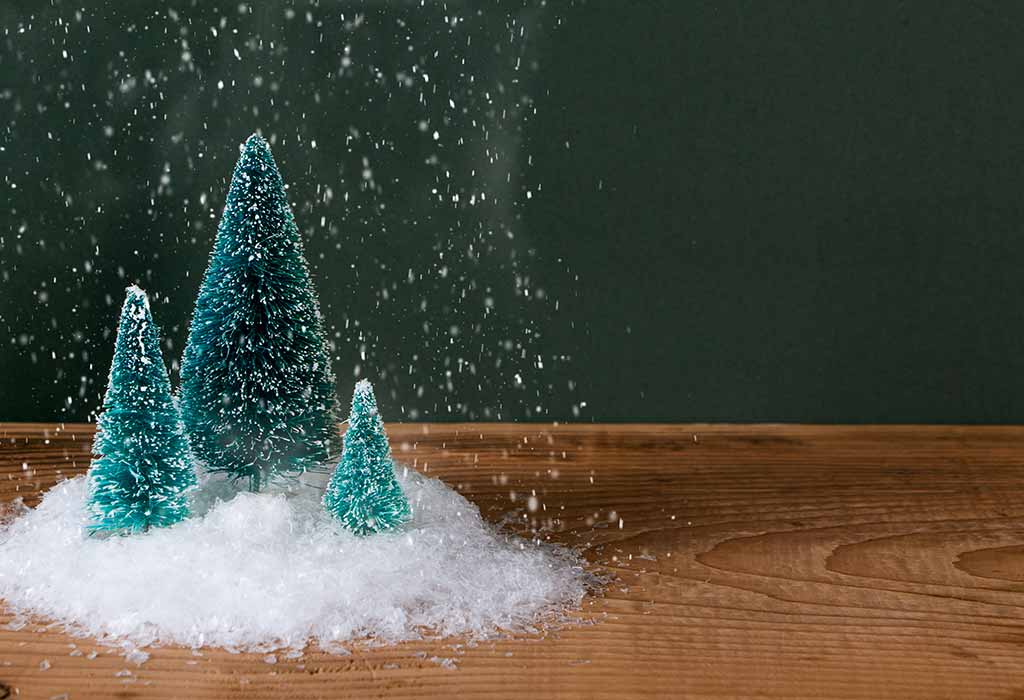 Fluffy, naturally cold, and powdery, snow brings a sense of calm and a quiet peace. It is this magical quality about snow that makes kids fall in love with it. So if your kids have been dreaming of living in a winter wonderland, making fake snow craft will give them a reason to smile even at the height of summer.
How to Make Fake Snow-Stepwise Instruction for Children
After a heavy snowfall hits, a blanket of snow covering the landscape provides a bright and refreshing respite to the eye during the dark days of winter. While snowfall offers great opportunities for outdoor adventure like sledding and ice skating, children can enjoy the beauty of the season by making snowflakes, snow fort, and snowmen family. However, if you're worried about the dipping temperatures, wet boots, mittens piled up on the mat, and all that sniffing and sneezing after being under the influence of the weather, think up some creative ways to play with snow to add some excitement to the day. Wrap your kids up warmly, serve hot chocolate and teach some new ways to make fake snow at home, regardless of the fact that whether it is overtly snowing outside or there's no snowfall at all. There can be, in fact, a flurry of activities with a mix of snow play, snow craft, instant snow construction, and a winter book list to keep your child occupied gainfully throughout winter. Fake snow recipe can be wet, dry, sticky, and powdery. Kids can try and make a batch of each kind and feel their different textures and consistency while sitting in a group activity. Just like modelling clay, snow dough is a hands-on way to bring wintertime into the classroom. Here are some of the best holiday craft tutorials, DIY fake snow ideas for home décor, or a classroom activity that would empower them to try out making faux snow with simple items available at home.
Materials Required
Baking soda (bicarbonate soda) – 6 Parts
Hair conditioner (white colour) – 1 part
How to Make
Measure the ingredients. (Use ¼ cup hair conditioner and 1½ cups baking soda)
Combine them in a mixing bowl while adding the hair conditioner gradually to the soda.
Once the mixture becomes lumpy, a snowball can be formed that doesn't crumble.
How to Make Instant Snow
Unlike real snow, fake snow doesn't melt. Fake snow can be made using commonplace items like baking soda and hair conditioner. With the right proportions, they bind together to form a snow-like substance that is non-toxic, reusable, lasts for days, feels cool to touch, and even looks similar to the real thing. Shaving cream can also be used instead of hair conditioner as it makes a firmer snowball. If a particular brand of hair conditioner is watery, you'll need less of it, while if it is thick, you'll need more. However, it tends to have a stinky scent.
How to Make Fake Snow With Corn-starch
Making snow can get messy with little children helping out. So, teachers and parents need to be prepared for spills. Make clean-up super easy by setting your tray on top of an inexpensive shower curtain, on a table, or on the floor. The main objective of this activity is to teach kids about snow and how different ingredients mix to obtain different properties. Adding corn starch to the mixture helps the snow to hold its shape better than just baking soda alone. This snow is better than the real one as it doesn't freeze your kid's palms.
Materials Required
Large play tray
Measuring cup
Baking soda – 1 cup
Corn starch – 1 cup
Sticks
Tablespoon
Candy.
How to Make
Mix baking soda and corn starch in a bowl.
Add water gradually to the mixture, preferably one tablespoon at a time.
Mix it with your hands.
Keep adding water until the mixture can just hold its shape when squeezed in your hand. Be careful as too much water will liquefy it. If this happens, you can add a bit more baking soda.
Once the fake snow clumps up, kids can transform it into any shape.
Use sticks, candy, and other small toys to build your snowmen the same way you would in real snow
Where Can Your Child Use This Snow?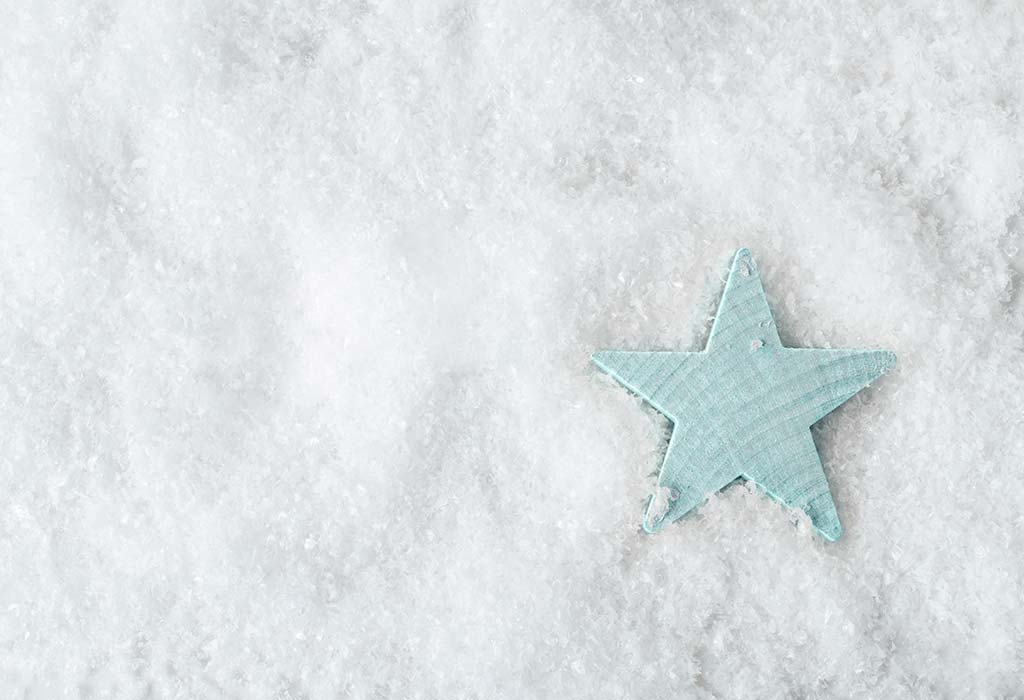 Fake snow simulates the appearance and texture of snow without being made from frozen crystalline water. Whether you're hosting a winter-themed party for your kid's birthday, arranging a snowfall photoshoot for children, or looking for a decoration idea for Christmas, use fake snow for a realistic twinkling finish. Start an indoor snowball fight or pretend play game with friends with this fake snow. They can stack and squeeze several snowballs to build a mini snowman. Often used as a collectible, a snow globe often symbolizes innocence and evokes images of "happy days" Fake snow for snow globes can be used to create a miniaturized scene of a model of a town, landscape, or figure inside a glass transparent sphere. The sphere also encloses water inside it that serves as the medium through which the "snow" falls. By shaking the globe, you can churn up the white particles and activate the snow.
It's important for preschoolers to discover the environment around them. You can discuss with little older children how meteorologists use technology to tell when it will snow. Fake snow craft is a great way to practice fine motor skills apart from igniting the imagination of kids. This hands-on learning experience teaches them the basics of engineering to recreate snow recipes just like a science experiment. It promotes coordination and cognitive skills and sharpens social graces in children, giving them a sense of accomplishment and pride after achieving their goal. Children also learn Maths skills like measuring, counting, sizes, shapes, and problem-solving techniques through making fake snow. Crafting together also offers quality time for parents to bond with their kids and create fond memories together.
Also Read:
How to Make Cootie Catcher for Children
How to Make Leaf Rubbing Art for Children
DIY Kinetic Sand for Children