10 Delicious Father's Day Desserts That Your Dad Will Love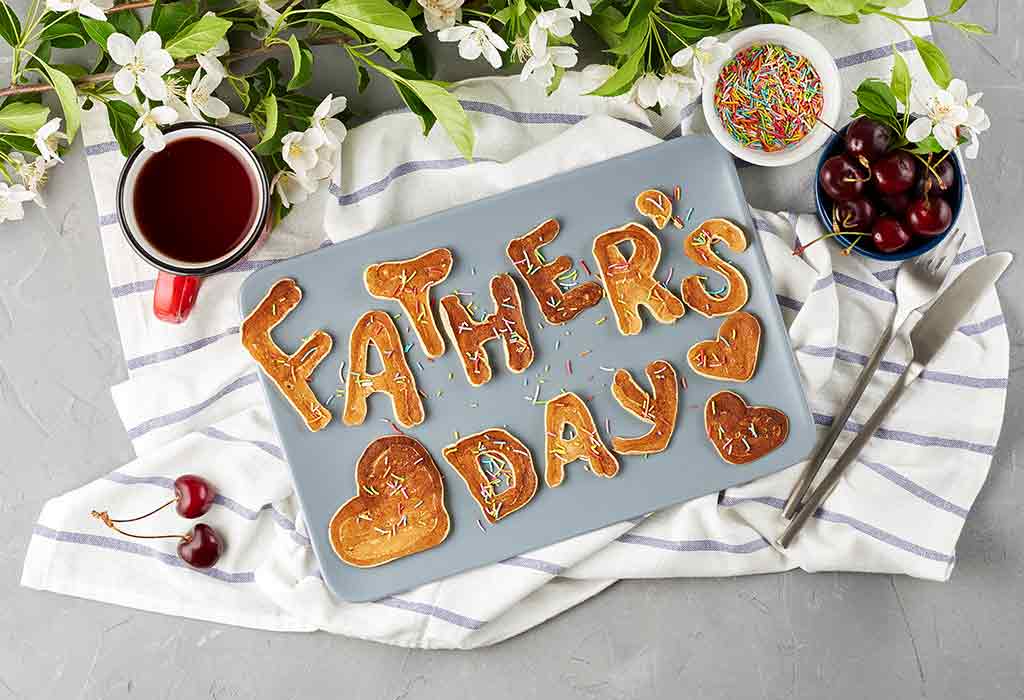 In this Article
Craving for desserts on Father's day or simply want to surprise your dad with sweet treats? We know that feeling which is why we present to you the best Father's Day dessert recipes.
Easy and Yummy Desserts Ideas for Father's Day
When Father's Day is right around the corner, you don't want to spend too much time worrying about desserts. Here is a list of our top favourite recipes, which are easy to make and don't need a lot of effort on your side.
1. Classic Chocolate Chip Cookies
This is a simple old-school recipe that never gets old.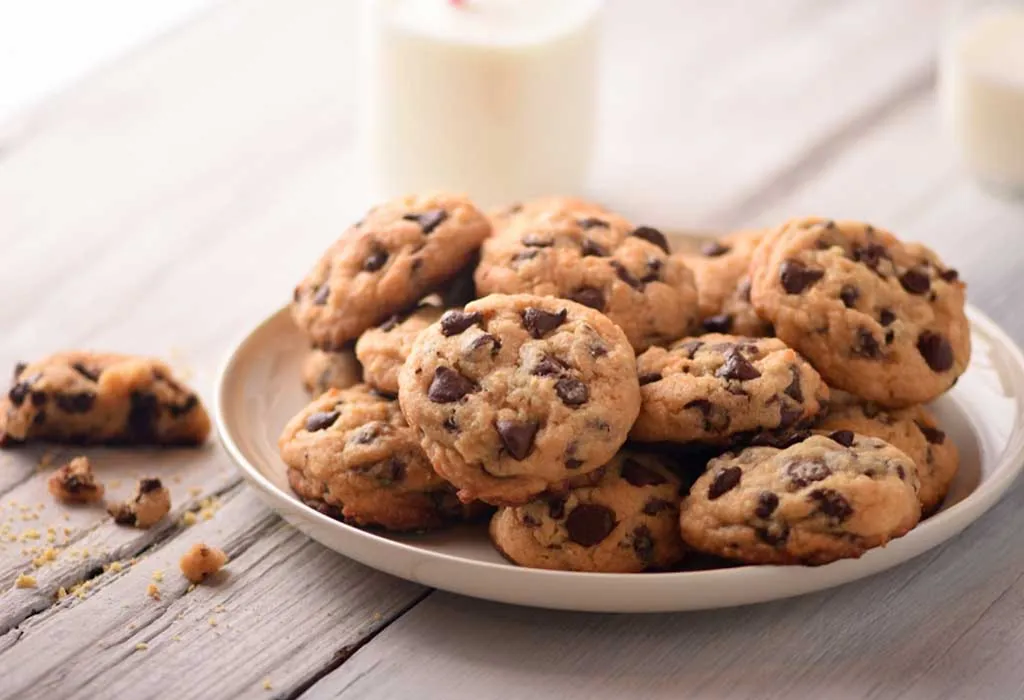 Ingredients
Chocolate chip cookie dough (refrigerated) – 16.5 ounces
Softened cream cheese – 8 ounces
Confectioner's sugar – 1 cup
Instant chocolate pudding mix- 1 pack
Instant vanilla pudding mix – 1 pack
Chocolate nuts and curls (optional)
Frozen whipped cream – 12 ounces
2% cold milk – 2 cups
Total Cooking Time – About 35 minutes
Servings – 15
How to Make
Set the cookie dough at room temperature for 10 minutes and place it on an ungreased baking tray. Heat it up to 350° while baking and let it turn golden brown. This should take about 14 minutes. Transfer to a wire rack and let it cool down
In a bowl, pour the cream cheese and confectioner's sugar together. Mix and fold in the whipped cream on top. Layer it across the crust
Take another bowl and start whisking the milk with the instant pudding mix packs. Do this for 2 minutes and spread this mix over the cream cheese layer you made a minute ago. Top with more cream and garnish with chocolate curls and nuts
Refrigerate the cookies when they're done overnight. Take them out and enjoy!
2. Banana Split Lasagne
This is one of the most creative ways to get those bananas in during Father's Day. It requires no baking and is among the top fathers day treat ideas.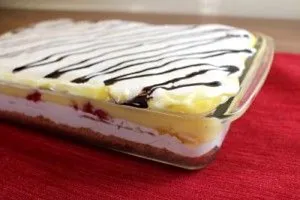 Ingredients
For the crust:
Whole Graham crackers (crushed) – 2
Cooking spray
A stick of melted butter
Sugar – 2 tablespoons
Kosher salt – 1 pinch
For the lasagna:
Softened cream cheese – 5 blocks
Sugar – ¼ cup
8-ounce tubs of Cool Whip Original Whipped Topping – 2
Bananas (thinly sliced) – 3
A can of crushed pineapple slices (drained)
Strawberries (finely chopped) – 1 pound
Walnuts (roasted and chopped) – ½ cup
Chocolate syrup
Rainbow sprinkles and Maraschino cherries (for garnish)
Total Cooking Time – 4 hrs 35 minutes (includes prep time)
Servings – 14
How to Make
Take a 9×13 inch baking tray and apply the cooking spray all over its surface. Take the graham crackers, butter, sugar, salt, and whisk them well until mixed. Press into the sheet and refrigerate until it sets down, which should take 15 minutes approximately. This will be your crust.
In a small bowl, mix the cream cheese and sugar using a hand blender. Pour in the two tubs of cool whip topping and spread this over the crust. Layer the banana, strawberry, and pineapple slices over this and spread them evenly
Top the rest with the remaining Cool whip tubs and garnish by sprinkling the chopped walnuts
Refrigerate for 4 hours or leave it overnight in the fridge
Before serving, drizzle the chocolate syrup and add in the rainbow sprinkles with maraschino cherries for a sweet surprise.
3. Zesty Lemon Tart
Running out of fathers day cake ideas? Why not try out this zesty lemon tart and serve a beautiful recipe?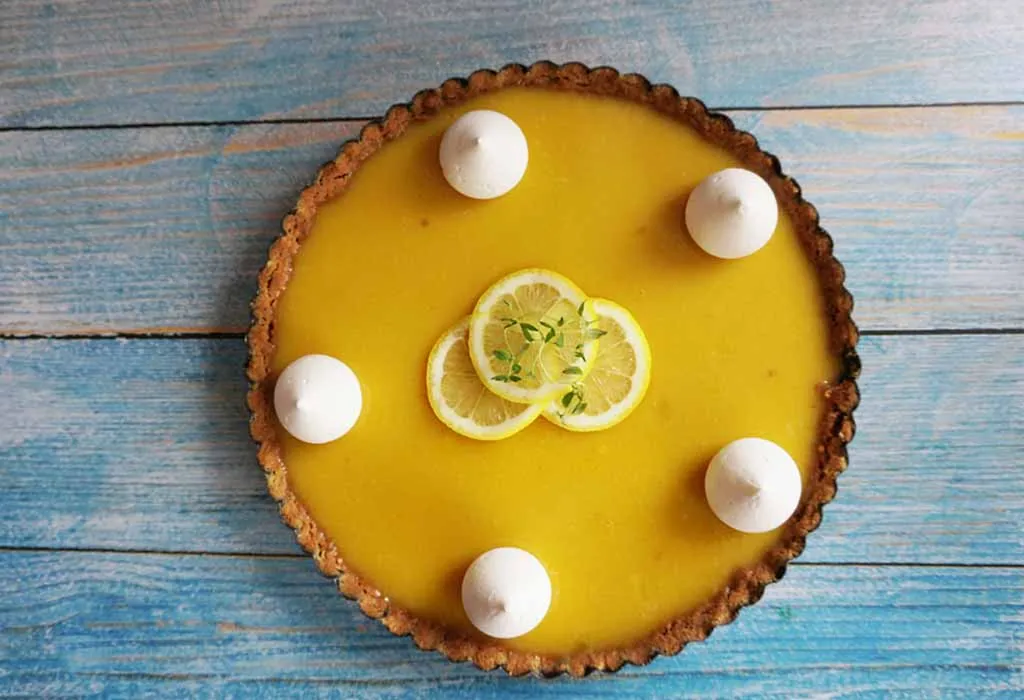 Ingredients
1 Pastry Case
Caster sugar – ¼ cup
Lemon juice – 1/3 cup
Thick cream – ¼ cup
Lemon rinds (grated) – 2 tsp
Eggs – 3
Total Cooking Time – 25 minutes
Servings – 4
How to Make
Whisk sugar, lemon juice, thick cream, and the grated lemon rinds in a bowl. Beat the eggs one by one and mix
Pour this mix into the pastry case and bake for about 20 to 25 minutes in an oven.
Let it cool and top it with fresh whipped cream before serving.
4. Sweet Potato Bacon Donuts
Does your father like bacon too much? Potatoes and bacon are a classic staple in many households, but you can turn them into a delicious dessert on Father's Day thanks to this recipe.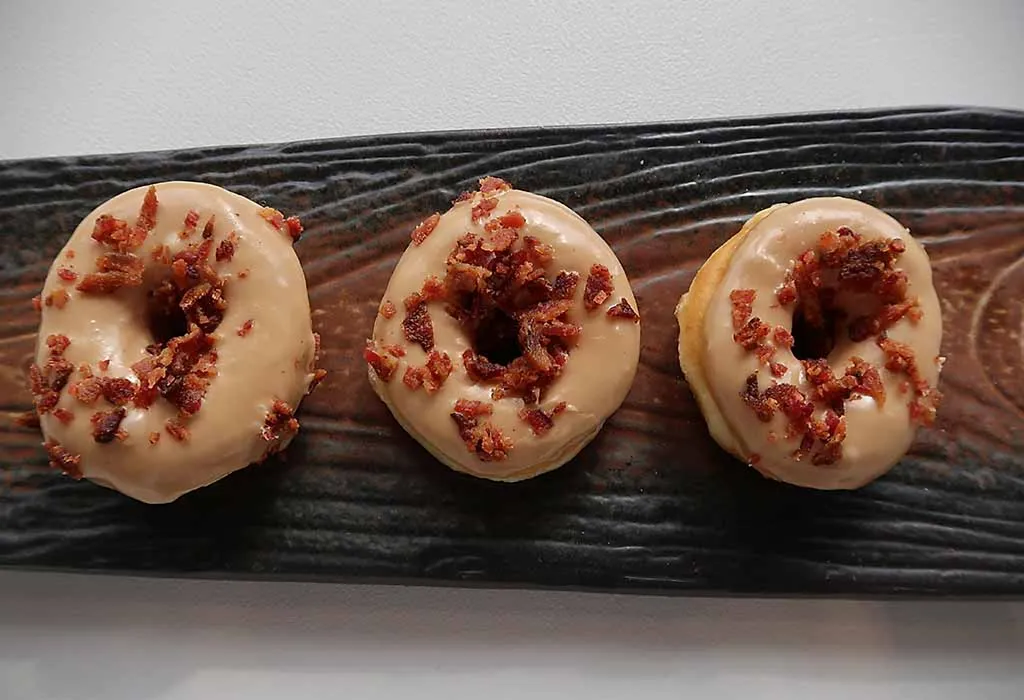 Ingredients
For the candied bacon crumble:
Sugar – 1 cup
Maple-cured bacon – 6 slices
For the maple glaze:
A cup of powdered sugar
Pure maple syrup – ¼ cup
Vanilla bean (seeds) – 1
Sea salt – 1 pinch
For the sweet potato doughnuts:
Active dry Yeast – 1½ cups
All-purpose flour – 2½ cups
Orange zest – 1 tablespoon
A huge pinch of nutmeg powder
A huge pinch of cardamom powder
A huge pinch of cinnamon powder
A pinch of sea salt
Light brown sugar, – 2 tablespoons
Granulated sugar – 2 tablespoons
Mashed baked sweet potatoes – ¾ cup
Water – ½ cup
Shortening agent – 3 tablespoons
Melted unsalted butter – 2 tablespoons
Egg yolk – 1
Canola oil – 3 quarters
Total Cooking Time – 3 hours 25 minutes
Servings – 8 doughnuts
How to Make
Preheat the oven to 375 degrees Fahrenheit and line the baking sheet with parchment paper. Add sugar to a pan and place bacon slices on it. Make sure both ends of the slices are covered with sugar granules. Bake them for about 15 minutes. Cool bacon slices using the wire rack and set aside
Take the ingredients for the maple syrup glaze and combine them in a bowl. Whisk until it looks creamy and smooth
Get a small bowl, pour two tablespoons of warm water, and mix the yeast by stirring until it dissolves.
In a bowl, put the orange zest, sugar, all-purpose flour, and spices with the mashed sweet potatoes. Use a stand mixer with a dough hook attachment to mix. Mix on low-speed settings and let the ingredients blend well
To this mix, add shortening, half of water, butter, and the egg yolk. After these are soaked in by the liquid, mix again and increase the mixing speed until the dough starts pulling itself from its sides.
Knead the dough, keep mixing, and adjust by adding more flour or water depending on how sticky it turns out
Shape the dough into a big circle after you remove it from the mixing bowl. Fold it over by taking two sides and pressing under the centre of the dough ball. Get a bowl, layer with grease set the dough in, and cover with a damp cloth. Wait until the dough rises and becomes double in size, which should take about 45 minutes.
Punch the dough in, roll out on a lightly floured board and make a giant ½-inch circle. Make doughnut cut-outs using a 2.5-inch round cutter and cut out the centre portions to make real looking doughnuts.
Place doughnuts on baking sheets with parchment paper. Layer the parchment with a nonstick spray and cover these doughnuts lightly using plastic wrap and nonstick spray. Give the doughnuts about 20 minutes to double in size.
Use canola oil for baking the doughnuts and work in batches using a countertop air fryer. Transfer using paper towels onto a tray and top them with maple syrup glaze and candied bacon when done. Serve fresh
5. Caramel Pudding
This pudding is worthy enough for big and small celebrations, including Father's Day. Try it out and bring a smile to your loving dad's face!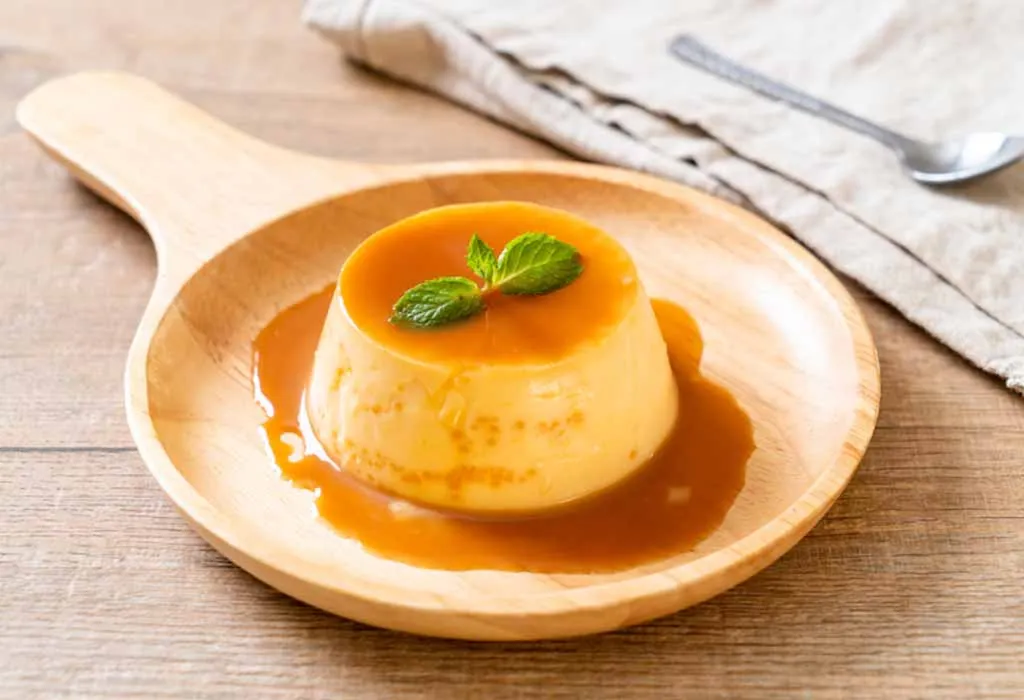 Ingredients
Sugar – ¼ cup
Water – 2 tablespoons
Large eggs – 2
White sugar – 1/3 cup
Milk – 1 cup
Vanilla extract
Lemon zest
Total Cooking Time – 30 minutes
Servings – 4
How to Make
Pour sugar and water into a pan. Mix and heat the pan on medium flame. Let it sit until the surface turns light brown. Set aside since this will be your caramel coating
In a pan, take two large eggs, 1/3 cup sugar, and milk. Mix and transfer to a pressure cooker. Steam it for 15 minutes. After the pudding is done, pour the caramel coating on top of the pudding
Refrigerate this for 15 minutes and serve chilled
6. Funnel Cake
This is a quick and easy recipe that doesn't take more than a couple of minutes. It's perfect for kids who want to surprise their dads as well by spending time in the kitchen.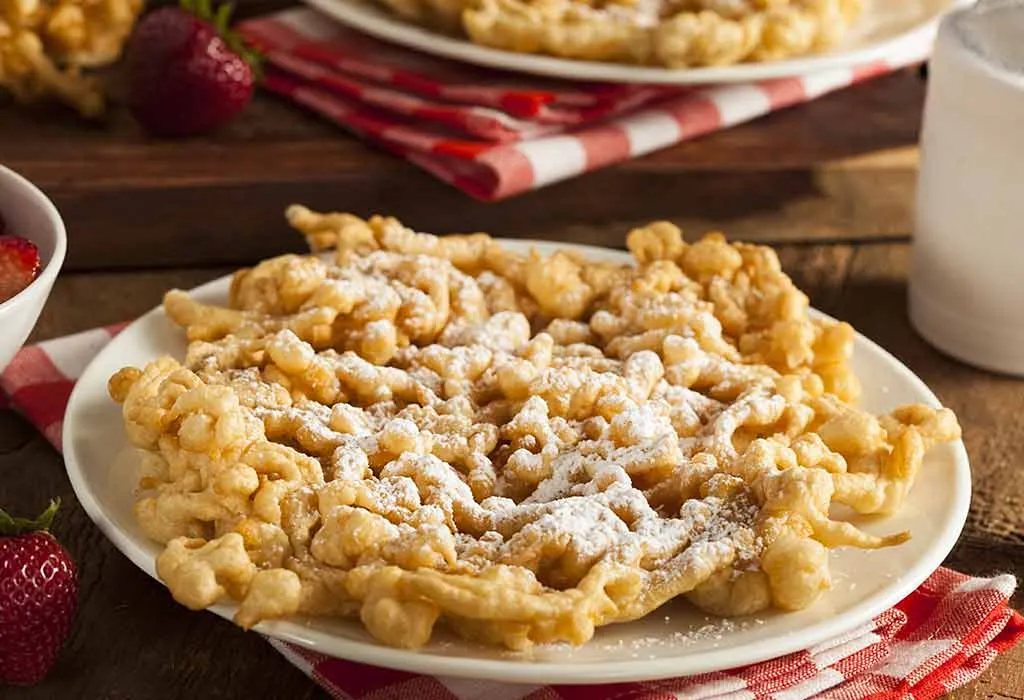 Ingredients
Self-raising flour – 2 cups
Caster sugar – 2 tablespoons
Milk – 1½ cups
Eggs – 2
Vanilla essence – 1 tablespoon
Vegetable oil (for deep frying)
Icing sugar (for dusting)
Ice cream (complement)
Caramel sauce (for drizzling)
Total Cooking Time – 15 minutes
Servings – 6
How to Make
Add flour, sugar, and salt to a bowl. Sift and create a well-like silhouette near the centre. Whisk milk, eggs, and vanilla essence and add them to this mix
Fill a saucepan up to half using the vegetable oil. Place the batter on the pan and use your finger to make a funnel opening. Pour in ½ cup of the batter and carefully cook it using vegetable oil. Spread the rest of the batter in a lacy pattern and cook each funnel cake for 1 minute each
Drain using paper towels and repeat this process for another 6 cakes. Use icing sugar for dusting the funnel cakes. Drizzle caramel sauce on top and serve with a side of cold ice cream.
7. Easy and Crispy Maple Donuts
This one's another one of our favourites because of how simple and approachable it is. Here is what you need to do to make them.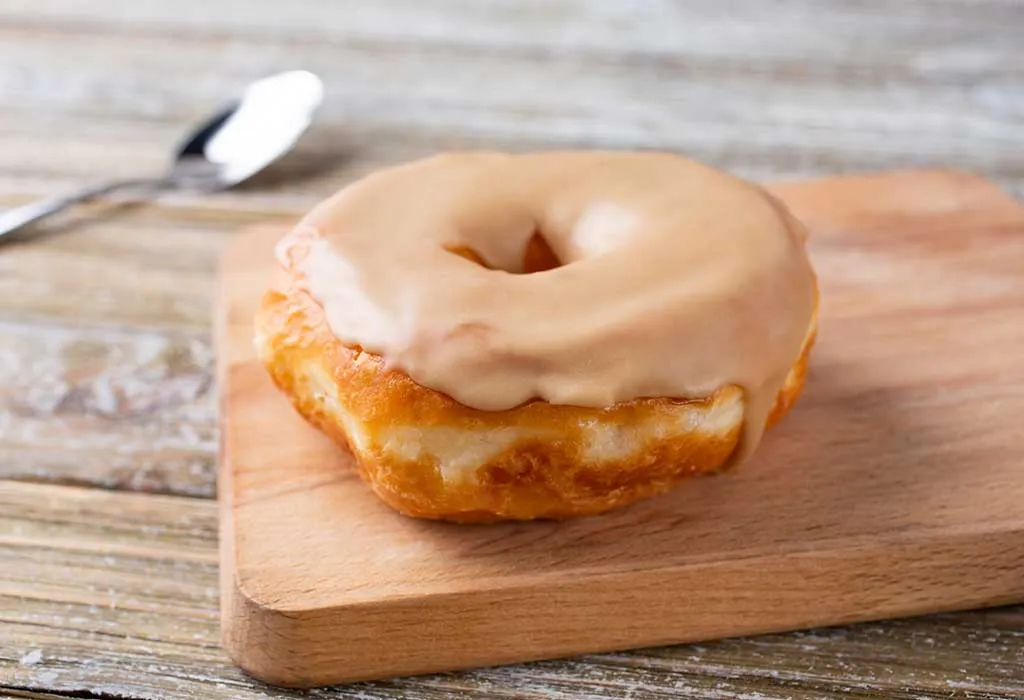 Ingredients
Cinnamon doughnuts – 8 pieces
Maple syrup – 1 cup
Honey and macadamia ice cream – 4 scoops
Walnuts (toasted, chopped) – 2 tablespoons
Total Cooking Time – 15 minutes
Servings – 4
How to Make
Preheat a sandwich press and place the doughnuts on it. Glaze maple syrup on them and cook until they're well done. Flip the sides, drizzle maple syrup and repeat.
Serve the doughnuts by dividing them into serving trays. Top with a scoop of ice cream, chopped walnuts, and let your father enjoy
8. Jumbleberry Crumble
A delicious and down-to-earth recipe that's perfect for Father's Day. Makes for one of the best Father's Day baking ideas too.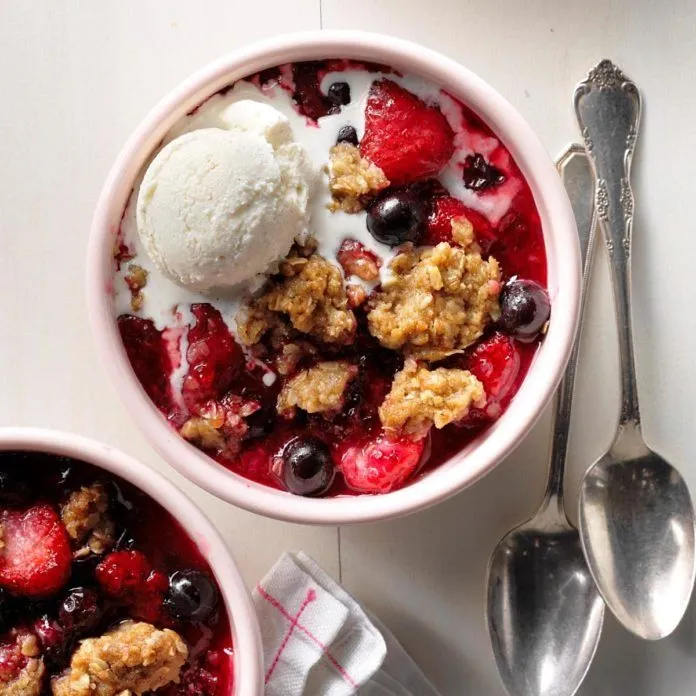 Ingredients
Instant oats – ½ cup
Brown sugar – ½ cup
Ground cinnamon powder – 1 teaspoon
Melted butter – 1/3 cup
All-purpose flour – ½ cup
Quick-cooking tapioca – 3 tablespoons
Sugar – ⅔ cups
Fresh raspberries, 1½ cups
Fresh blueberries – 1½ cups
Fresh strawberries (halved) – 3 cups
Total Cooking Time – 45 mins
Servings – 8
How to Make
Mix strawberries, blueberries, and raspberries in a bowl. Add the tapioca and sugar, sprinkling them over the berries. Pour the mix on an 11×7 inch baking sheet. Allow it to stand for 15 minutes.
Take a small bowl and mix in oats, brown sugar, cinnamon, and flour. Stir butter and pour this over the berry mix
Bake until the mix starts bubbling up and looks golden brown for about 45 minutes. Top with ice cream, a dollop of whipped cream, and serve
9. Cheesecake Egg Rolls
Cheesecake Egg Rolls are a step up from the usual desserts one is used to. Simply delicious!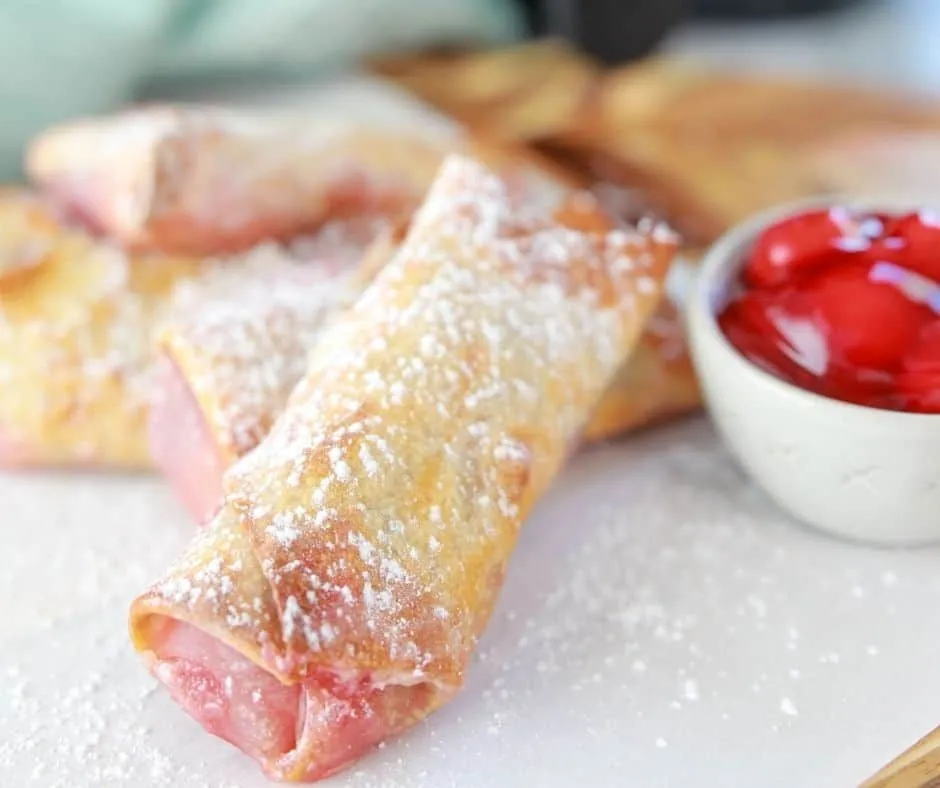 Ingredients
For the sauce:
Strawberries (chopped) – 2 cups
Water – 2 tablespoons
Granulated sugar – 2 tablespoons
For the eggrolls:
8-ounce cream cheese blocks – 2
Granulated sugar – ½ cup
Sour cream – ½ cup
Pure vanilla extract – 1 teaspoon
A pinch of Kosher salt
Egg roll wrappers – 12
Vegetable oil (for deep frying)
Powdered sugar (for the garnish)
Total Cooking Time – 30 minutes
Servings – 12
How to Make
Simmer the strawberries, water, and sugar on a large saucepan. Stir for 3 to 4 minutes and make the mix jammy. Transfer to a bowl and set aside
In a big bowl, add cream cheese, sour cream, sugar, vanilla extract, and kosher salt. Beat the mixture using a hand mixer
Lay out the egg roll wrappers and make a diamond shape. Pour the cream cheese mix on them. Fold over on the sides, roll gently, and close the folds using a few drops of water.
Heat oil in a skillet and add the egg rolls. Deep fry until golden brown. Transfer to a wire rack and let it cool. Dust with powdered sugar and pour the jammy berry mix on top as the sauce.
10. Vegan Banana Nice Cream
If you want father's day sweets without the added sugar and allergens, try out this 2-ingredient dessert.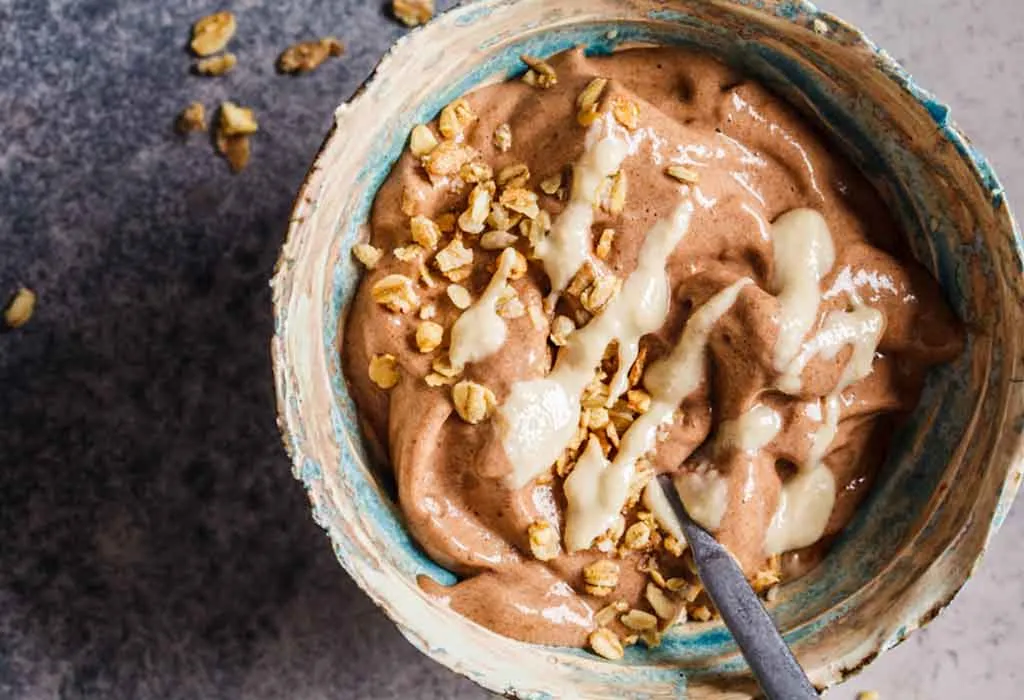 Ingredients
Whole bananas – 3
Vanilla essence – 2 to 3 drops
Total Cooking Time – 14 hours
Servings – 4
How to Make
Deep freeze the bananas for 2 hours. Cut them into thin slices and put them in a blender.
Add a few drops of vanilla essence and mix.
Deep freeze this mix for 12 hours.
Sprinkle maple syrup and chopped strawberries on top
Serve chilled
Father's Day tastes best when there are delicious desserts involved. Try out these recipes since we're sure there's something for all taste buds. They're the perfect way to kickstart the day and have a great time overall.
Also Read:
Fathers Day Gifts You Should Avoid
Last-Minute Father's Day Gift Ideas
Ways to Honour Your Dad on Father's Day