72 Grateful Thanksgiving Messages, Wishes and Quotes for Family & Friends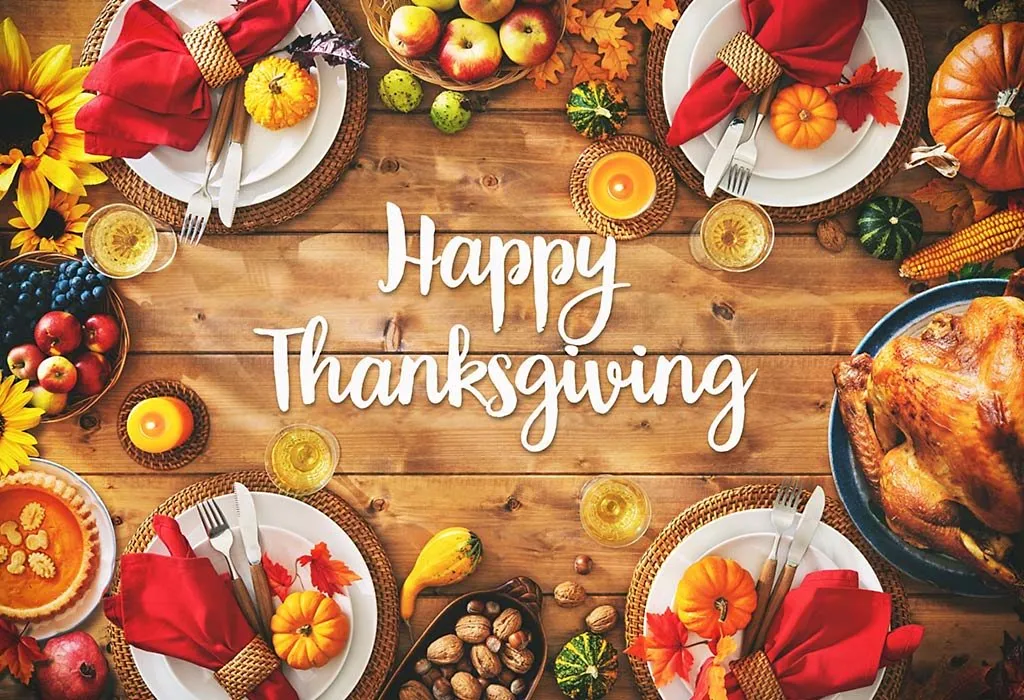 Thanksgiving is so much more than feasting on delicious food. It's a day when families and friends get together to spend time exchanging stories, recollecting fond memories, and enjoy each other's company. It's also a day when we show our appreciation for our loved ones, our life, and talk about everything that we are thankful for, especially the things that usually go unsaid. So, make this Thanksgiving extra special by sending Thanksgiving greetings to your friends and family. We've curated 60 of our favourite Thanksgiving wishes and quotes to send to the people you love and appreciate.
37 Best Thanksgiving Wishes and Messages for Your Loved Ones
The celebration cannot be complete without sending some 'Happy Thanksgiving' messages to family and friends. Whether you're looking for emotional or funny Thanksgiving sayings or wishes, these Thanksgiving messages will have you sorted.
This Thanksgiving, I wish that God showers you and your loved ones with peace, love, warmth, and joy. Have a joyous Thanksgiving!
On this festival of gratitude, I thank you for all the love, kindness and support you have ushered me throughout the years. Happy Thanksgiving!
This Thanksgiving, let's be grateful for the food and the company that we share. May God always protect our loved ones. Happy Thanksgiving!
You are strong, supportive, admirable, loving, and understanding. Thank you for being my parents. Happy Thanksgiving, Mom and Dad!
Roses are red, violets are blue, Happy Thanksgiving from the bottom of my heart to you!
Sending good wishes to you this Thanksgiving! Good food that fills your table, Good health as you work hard, and Good times with family and friends. May you have all the best delights in life. Happy Thanksgiving!
Happy Thanksgiving! As I take time to give thanks for many blessings in my life, I want to let you know how grateful I am that you are one of them.
May your apple and pumpkin pie be scrumptious and your Thanksgiving turkey tongue-tickling. Happy Thanksgiving!
Thank you for the joy, love and kindness that you have expressed to me over the past year. I would like to wish you all the very best in your life. Happy Thanksgiving!
There have been times when I haven't thanked you for being there for me. I take this day to tell you how special you are and how great my life has become with you in it. Have a memorable Thanksgiving!
Wishing you a Thanksgiving full of love and blessings.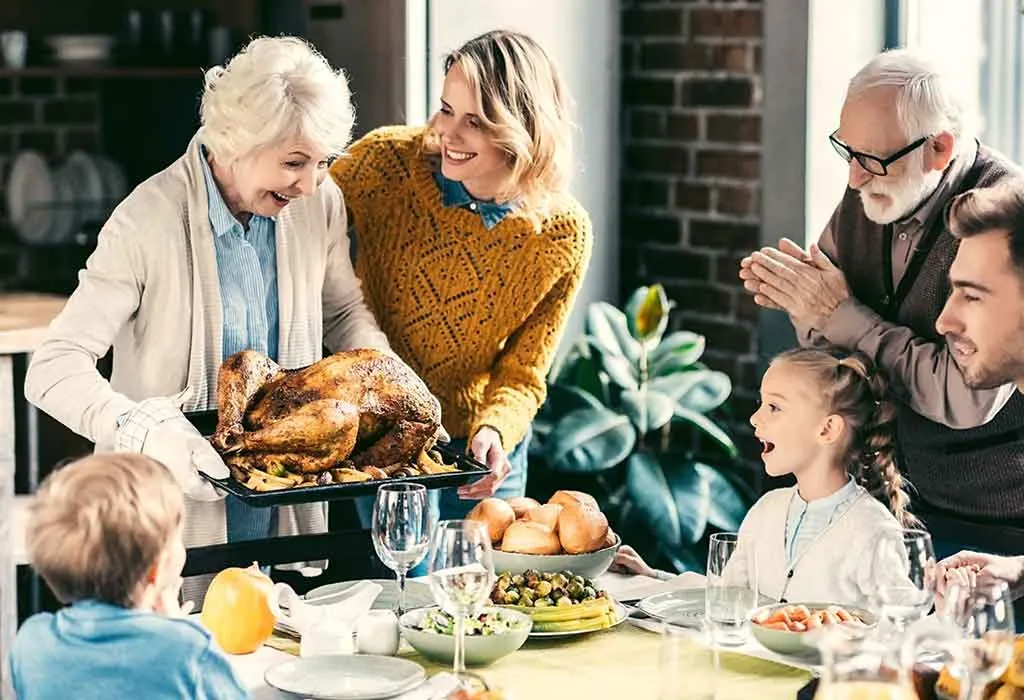 Let us remember the great times spent together, delicious turkey eaten and awesome clothes bought to celebrate this day. Have a great Thanksgiving!
Lucky should be my name, for I am blessed and thankful to have you in my life. Happy Thanksgiving!
May this Thanksgiving bring you good luck and prosperity. Let's pray to God and thank him for the many blessings that he has bestowed upon us.
On this Thanksgiving day, let's express our gratitude to our belts, which are going to work extra hard for us this day to keep our pants up. And let's not forget to take a moment of silence for the belt's forgotten brother: the suspenders. Happy Thanksgiving!
Thank you for being so understanding, for always having my back, and for being a true friend. And most of all I'm thankful I found you. Happy Thanksgiving!
You came into my life with a thousand blessings. I feel lucky all the time for having such a beautiful person in my life. Wishing you a happy Thanksgiving Day!
Make this Thanksgiving holiday wonderful by having your families and relatives under one roof. I wish you all the best on this joyous day!
I wish that you are bestowed with good health, happiness, and all the best things in your life. Enjoy your Thanksgiving day with your loved ones!
Here comes another year of giving thanks for all the blessings we have received. Happy Thanksgiving to everyone celebrating. I hope you have a great year ahead!
Sending my warm wishes from home to home and heart to heart. Happy Thanksgiving! May this day be a beautiful reminder of the wonderful things in life.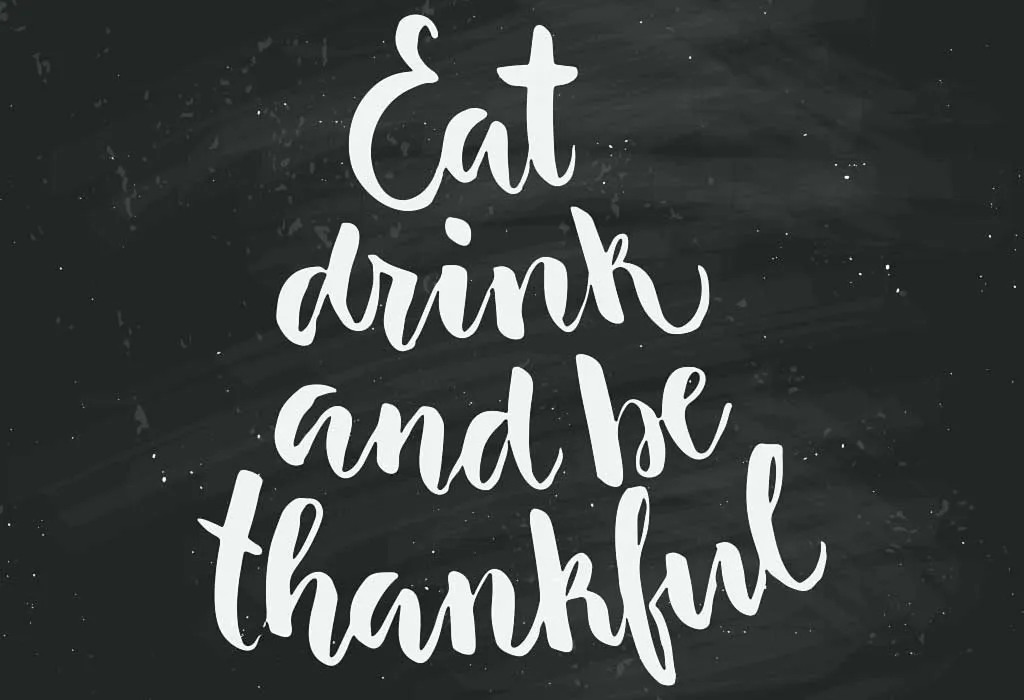 Today is the time to be thankful, remember good times, and embrace those who enrich our lives. I'm thankful for a lot of things, but I'm most thankful for You! Happy Thanksgiving!
May the turkey and pumpkin pie never go to WAIST. Happy Thanksgiving!
Happy Thanksgiving. From our table to yours, we're wishing you a bounty of blessings today this holiday season.
Sending warm wishes for a joyful holiday surrounded by people who make life worth celebrating. Happy Thanksgiving day!
Happy Thanksgiving to you. Wishing you and your family a day to remember. One filled with laughter and joy, great conversation, with thankful hearts and a renewed appreciation for all that life has to offer.
Happy Thanksgiving! Sending a note your way to say that I hope you enjoy this delightful day and all it has to offer, especially the desserts!
Some say that nothing is better than a grateful heart. While that's true, and I'm grateful, I think great friends and amazing food come in at a close second. Cheers to all of the above. Happy Thanksgiving and may we spend many more together!
Wishing you the best things in the universe this Thanksgiving. Have a wonderful one!
The gift of wonderful friends and family is the nicest blessing of all. You are in my heart and prayers all year, and, especially during this special season. Happy Thanksgiving!
I wholeheartedly thank you for all the incredibly beautiful colours you bring into my world. Have a remarkable Thanksgiving!
I know this year has been rough, but your strength and courage never dipped. Thank you for being full of positivity and teaching me the importance of courage. Happy Thanksgiving to you and your family!
Packing you some blessings, laughter, fun, and lots of stuffing for this year's thanksgiving. Happy Thanksgiving dear friend!
Sending you my best Thanksgiving greetings from (city, state, country, any attraction, etc.)!
This year has taught us all the importance of people in our lives and made us stronger than ever. You are a precious part of my life. Happy Thanksgiving dear!
Who says I don't love you or appreciate you? My delicious Thanksgiving turkey for you will say everything. Happy Thanksgiving dear friend!
May your Thanksgiving be bountiful with reasons to be grateful.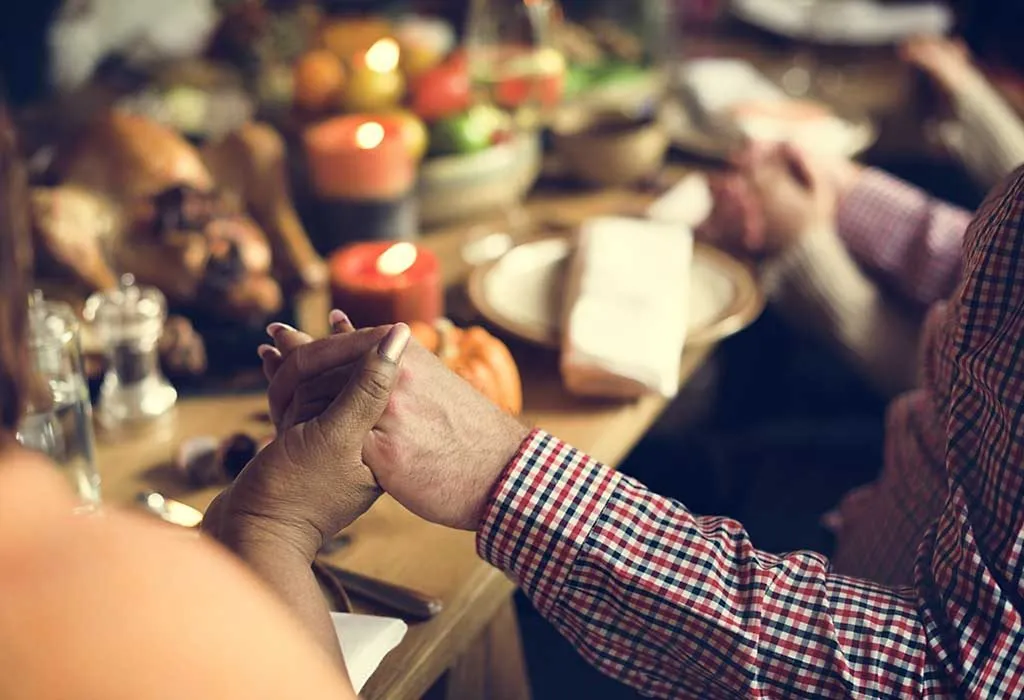 35 Amazing Quotes and Thoughts on Thanksgiving
Funny Thanksgiving quotes for kids and adults never fail to crack everyone in the room up, while meaningful Happy Thanksgiving quotes for friends and family are profound and bring a smile to people's faces. Here are 35 Thanksgiving thoughts and quotes that you'll definitely want to post on social media or send to your loved ones.
"Be thankful for what you have; you'll end up having more. If you concentrate on what you don't have, you will never, ever have enough." — Oprah Winfrey
"Let us remember that, as much has been given us, much will be expected from us, and that true homage comes from the heart as well as from the lips and shows itself in deeds." — Theodore Roosevelt
"Best of all is it to preserve everything in a pure, still heart, and let there be for every pulse a thanksgiving, and for every breath a song." — Konrad Von Gesner
"Cultivate the habit of being grateful for every good thing that comes to you, and to give thanks continuously. And because all things have contributed to your advancement, you should include all things in your gratitude." — Ralph Waldo Emerson
"Thanksgiving Day is a jewel, to set in the hearts of honest men; but be careful that you do not take the day, and leave out the gratitude." — E.P. Powell
"I love Thanksgiving because it's a holiday that is centred around food and family, two things that are of utmost importance to me." — Marcus Samuelsson
"Give thanks not just on Thanksgiving Day, but every day of your life. Appreciate and never take for granted all that you have." — Catherine Pulsifer
"Reflect upon your present blessings, of which every man has plenty; not on your past misfortunes, of which all men have some." — Charles Dickens
"Thanksgiving is one of my favourite days of the year because it reminds us to give thanks and to count our blessings. Suddenly, so many things become so little when we realize how blessed and lucky we are." –—Joyce Giraud
"Small cheer and great welcome make a merry feast." — William Shakespeare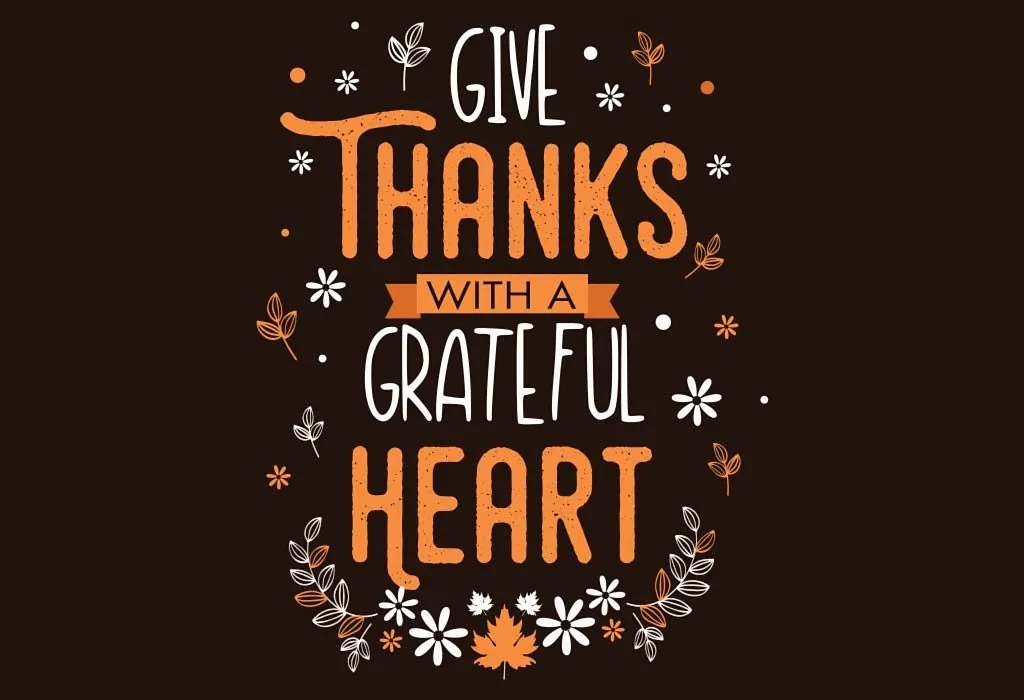 "To succeed in life, you need three things: a wishbone, a backbone and a funny bone." — Reba McEntire
"Thanksgiving offers us an annual pause from the pace of life return to places we do not often visit and gather with people we do not often see." — Jay Milbrandt
"Thanksgiving day is a jewel, to set in the hearts of honest men; but be careful that you do not take the day, and leave out the gratitude." — E.P. Powell
"I am grateful for what I am and have. My thanksgiving is perpetual." — Henry David Thoreau
"But see, in our open clearings, how golden the melons lie; Enrich them with sweets and spices, and give us the pumpkin-pie!" — Margaret Junkin Preston
"Remember God's bounty in the year. String the pearls of His favour. Hide the dark parts, except so far as they are breaking out in light! Give this one day to thanks, to joy, to gratitude!" — Henry Ward Beecher
"When asked if my cup is half-full or half-empty my only response is that I am thankful I have a cup." — Sam Lefkowitz
"Thanksgiving, man. Not a good day to be my pants." — Kevin James
"The more my heart is parked in a place of thanksgiving and rejoicing, the less room I have for grumpiness." — Lysa TerKeurst
"What we're really talking about is a wonderful day set aside on the fourth Thursday of November when no one diets. I mean, why else would they call it Thanksgiving?" — Erma Bombeck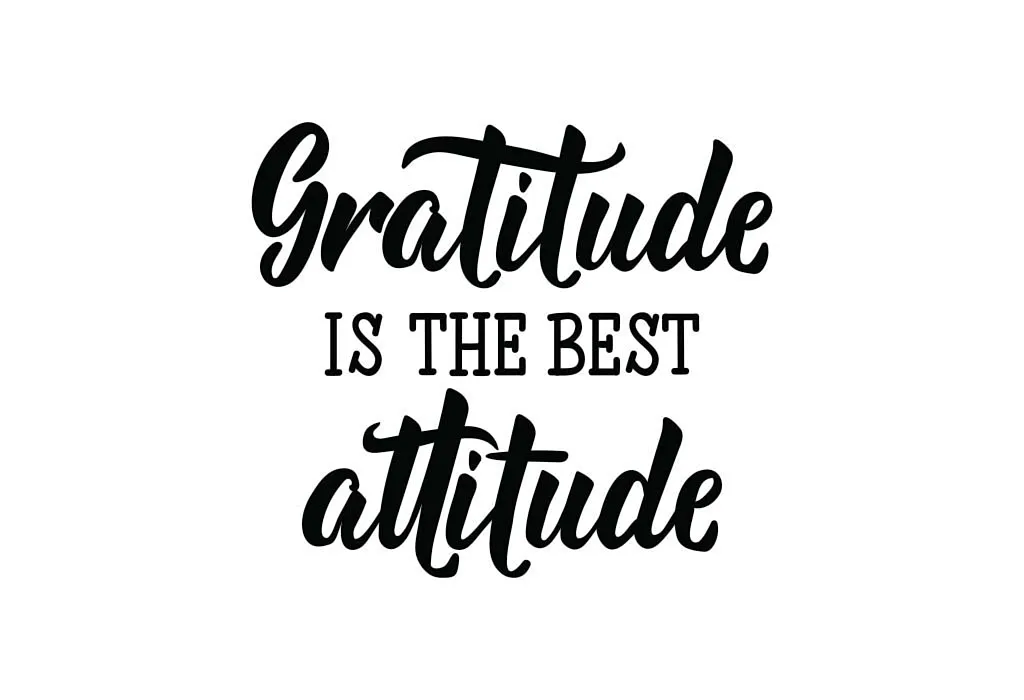 "We must find time to stop and thank the people who make a difference in our lives." — John F. Kennedy
"Stand up, on this Thanksgiving Day, stand upon your feet. Believe in man. Soberly and with clear eyes, believe in your own time and place. There is not, and there never has been a better time or a better place to live in." — Phillips Brooks
"Learn the lesson of thanksgiving. It is due to God, it is due to ourselves. Thanksgiving for the past makes us trustful in the present and hopeful for the future. What He has done is the pledge of what He will do." — A. C. A. Hall
"Thanksgiving Day has a history attached to it. Like the Latin word 'virtue,' it is a history which runs through the entire life of a people." — William Adams
"One of the ways we express our thanksgiving to God is by treating others with gratitude and kindness." — Dr David Jeremiah
"Thanksgiving is a special day, a day we share the joy. We come before a lavish meal, one we quite enjoy." — Julie Hebert
"A day for Thanksgiving was set aside as a holiday so that we, as a nation, could collectively give thanks to God for all of His blessings – to express our gratitude for His love and protection and provision." — Warren B. Smith
"The unthankful heart… discovers no mercies; but let the thankful heart sweep through the day and, as the magnet finds the iron, so it will find, in every hour, some heavenly blessings!" — Henry Ward Beecher
"Thanksgiving, after all, is a word of action." — W. J. Cameron
"Appreciation can change a day, even change a life. Your willingness to put it into words is all that is necessary." — Margaret Cousins
"As we express our gratitude, we must never forget that the highest appreciation is not to utter words but to live by them." — John F. Kennedy
"We often take for granted the very things that most deserve our gratitude." — Cynthia Ozick
"You can tell you ate too much for Thanksgiving when you have to let your bathrobe out." — Jay Leno
"It wouldn't be Thanksgiving without a little emotional scarring." — FRIENDS
"There's always something to be thankful for on Thanksgiving. Even if it's just not being a turkey." — Unknown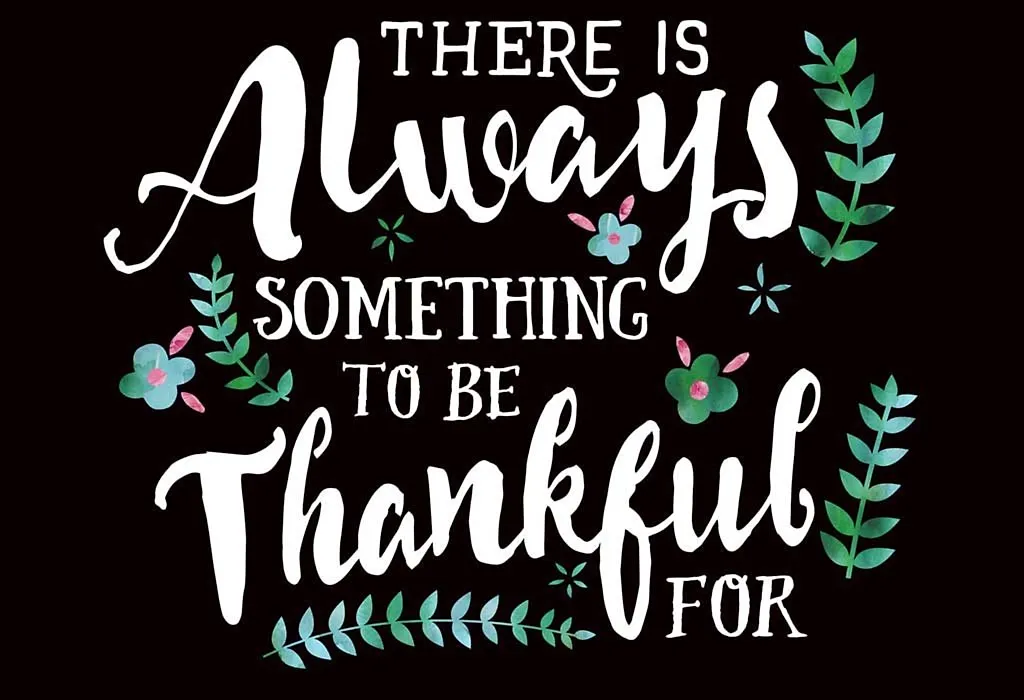 This Thanksgiving, don't hesitate to tell your loved ones just how thankful you are for them. Send them a message with a quote wishing them Happy Thanksgiving and making them feel appreciated. Have a safe and joyous holiday!
Also Read:
Thanksgiving Leftover Recipes You Should Try
Amazing Thanksgiving Stories for Kids