Organic Hair Conditioners That You Can Easily Make at Home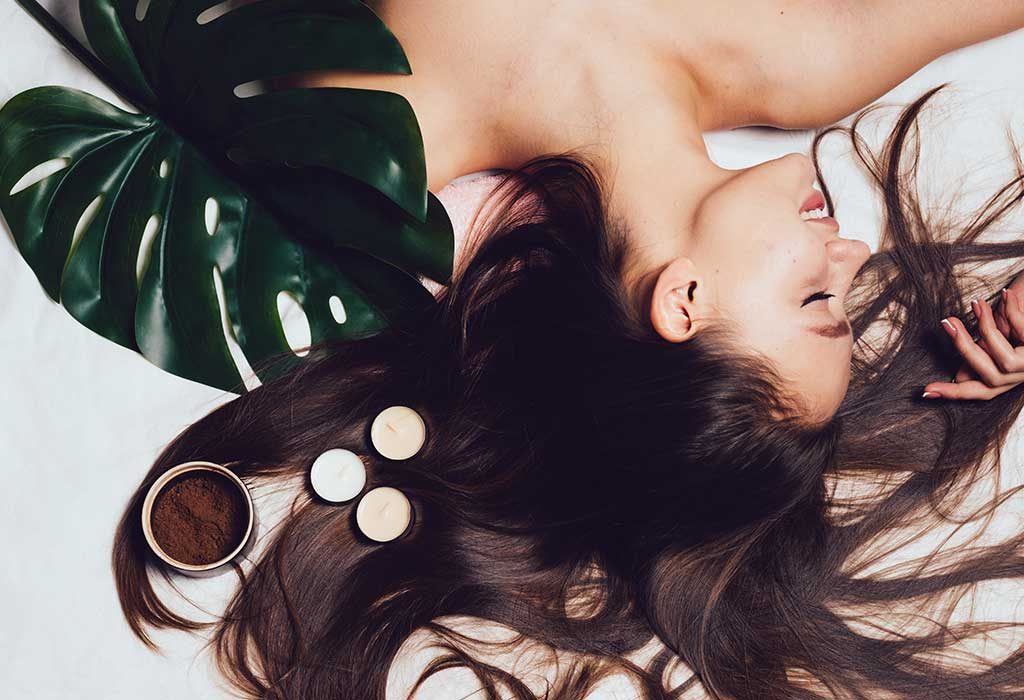 In this Article
If every morning combing your hair feels like a humungous task, then join the group. You probably spend half of your energy detangling and managing your hair with different products but still end up losing a ball of hair every morning. Hair troubles have reached sweeping proportions, and almost everyone is suffering from dry, dull and thin hair. For the majority of it, you can blame the chemical-laden products that we use, but the changing climatic and environmental factors are equally responsible.
Dry, frizzy and unmanageable hair calls for proper care which includes oiling, shampooing and conditioning your hair at regular intervals but that is not enough nowadays. Consider adding hair masks to your hair care routine for optimum benefit. With the advancing times, more and more people are opting for organic and paraben-free products and this article will help you go down the same path.
DIY Homemade Hair Mask Recipes
What if we tell you that there are a few ingredients in your kitchen cupboard that can act as great hair masks and you can have a fancy hair spa at home? With the help of these natural ingredients, you can concoct great hair masks that will keep your hair healthy and hydrated.
1. Honey and Olive Oil Hair Mask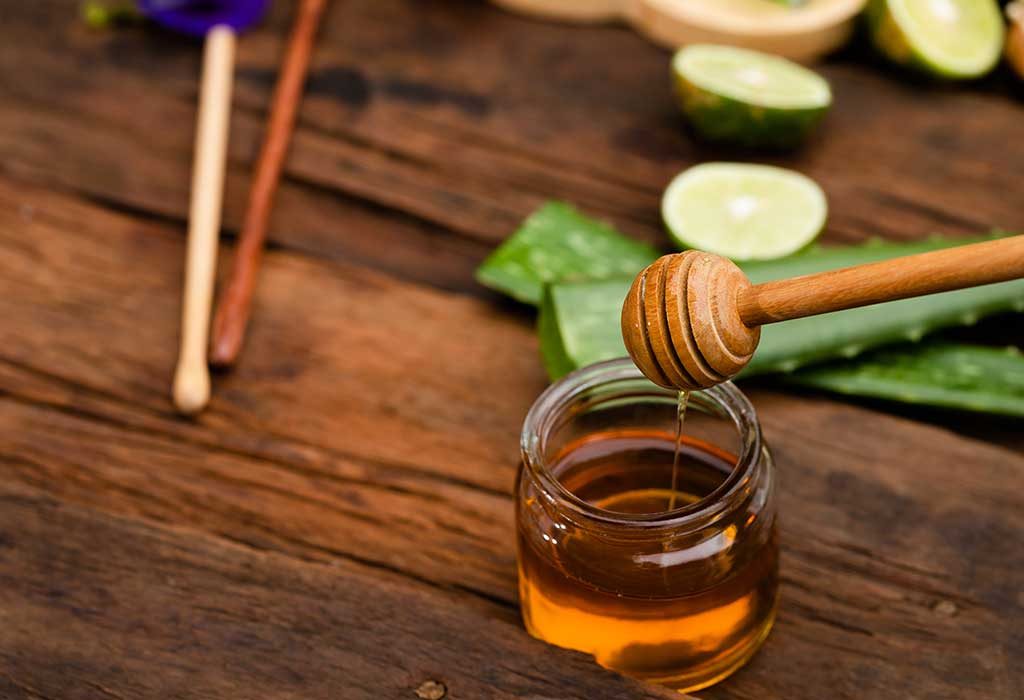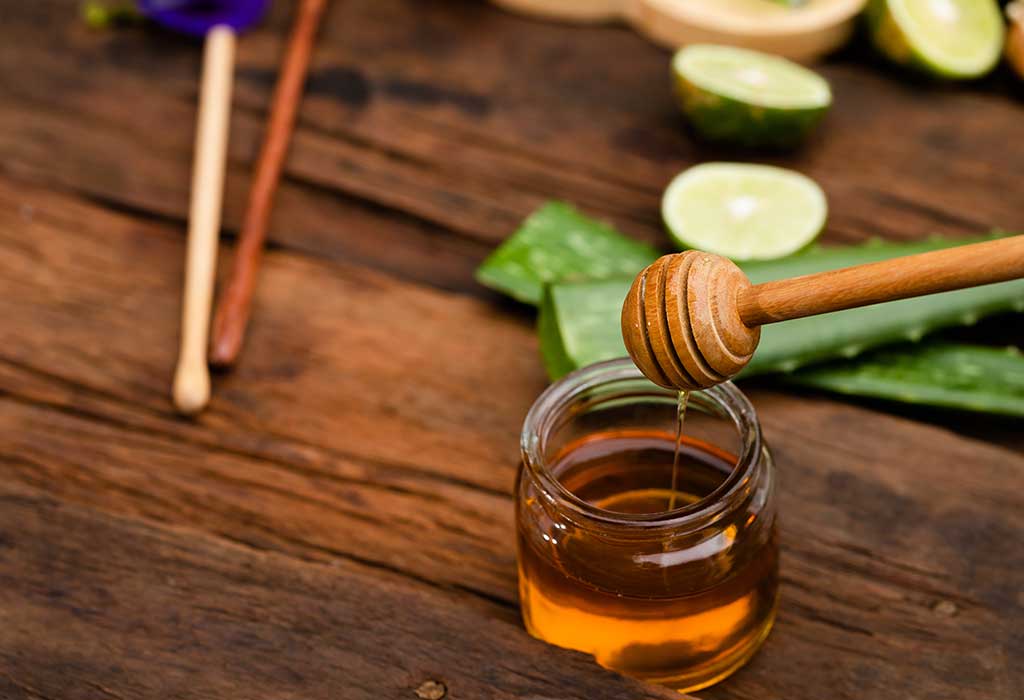 If you want to deep condition your hair, this hair mask is the perfect solution for you. Honey has been treated as a beauty enhancer for centuries, and olive oil is known for its various healthy uses in a diet. This mask is a combination of these two ingredients and will leave your hair feeling silky and shiny. This mask works wonderfully because honey seals the moisture in your hair and olive oil nourishes them.
What You Need:
2 tbsp Honey
4 tbsp Olive Oil
Shower Cap
Process:
Thoroughly mix honey and olive oil in a bowl until you get a smooth mixture. Divide your hair into four parts and apply the mixture equally. Cover up your hair with a shower cap and leave the mask for about half an hour. Rinse the mask off with a mild paraben-free shampoo and apply your regular serum or conditioner. To see useful results, repeat this process twice a month.
2. Baking Soda Hair Mask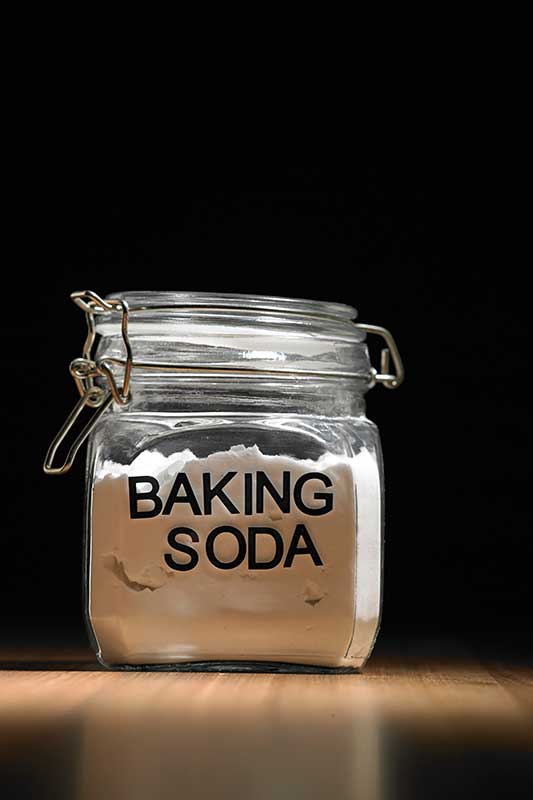 You can say goodbye to dry hair if you start using this hair mask, but, it is crucial that you use the correct amount of baking soda while making it as baking soda is a chemical too. Used in substantial amounts, baking soda will help maintain the proper pH levels in your hair, will retain moisture and will stop your scalp from flaking off dead skin.
What You Need:
1/4 cup Baking Soda
1/2 cup Conditioner
Plastic Bag
Hot Towel
Process:
Blend the baking soda and hair conditioner in a bowl until you get a well-combined mixture. Apply the mix from the roots to the tips of your hair. Cover your hair with a plastic bag and wrap a hot towel over it. Keep the mask for an hour and then rinse off the mixture with cold water. Repeat this process once a month to see the desired results.
3. Apple Cider Vinegar Hair Mask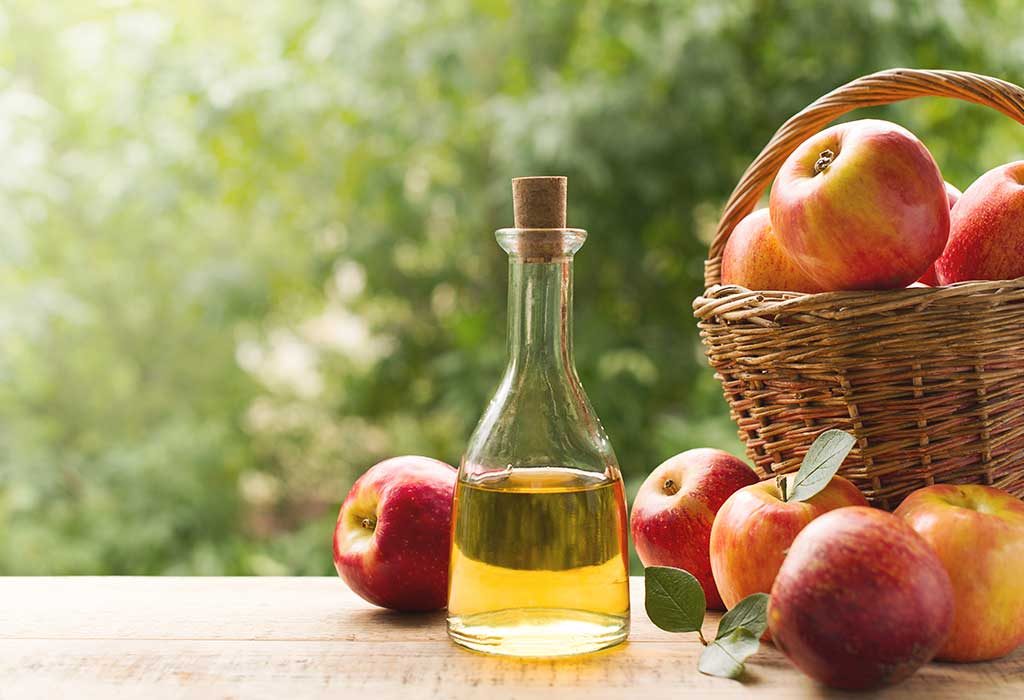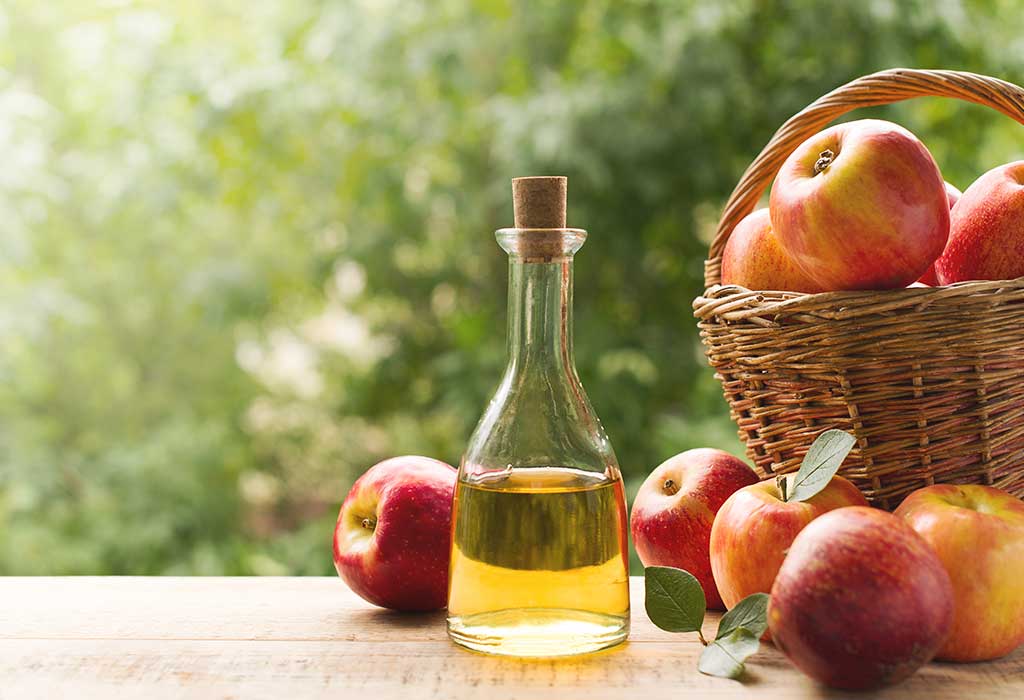 Apple Cider Vinegar (ACV) has many other benefits apart from being an excellent dressing for your salads. After you've balanced out the pH levels in your hair, its time to give your hair an acidic rinse. Even though ACV is alkaline inside the body, it's acidic when you use it on your body. ACV removes the gunk and dirt from your hair and is also used as a natural cleansing agent.
What You Need:
2 tbsp. Apple Cider Vinegar
1 cup Water
Process:
This is a hair mask that you have to apply after washing your hair. Dilute the apple cider vinegar with one cup of water in a jug. Set the mixture aside and wash your hair with your regular sulphate-free shampoo. Condition your hair and pour the ACV mixture over your wet hair. Gently massage it on your scalp and keep it for a while. Wash off the concoction with a final cold water rinse.
4. Mayonnaise and Egg Hair Mask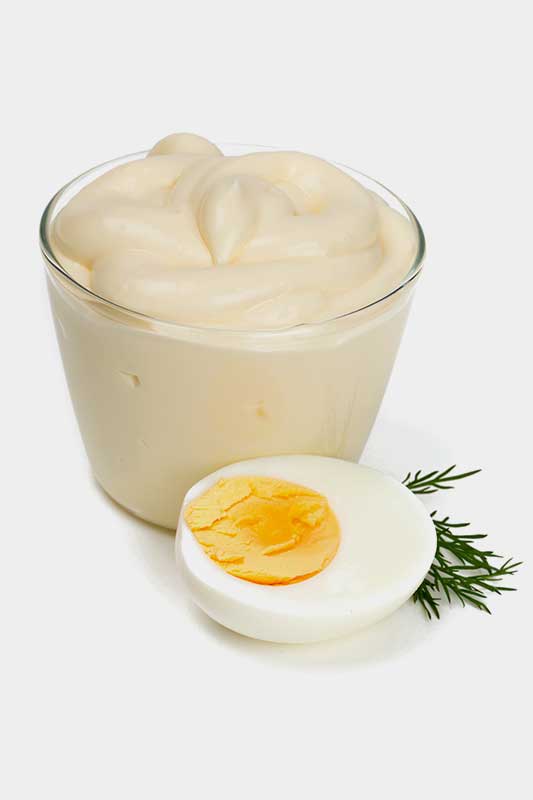 I'm sure you are familiar with egg and mayo sandwiches, but the duo is capable of much more. This homemade conditioner is perfect for chemically treated hair. Mayonnaise has properties which are very similar to the store-bought masks. It contains oil that retains moisture in your hair and also prevents breakage. Even though mayonnaise contains a small amount of egg, adding more eggs to the mask, makes it more nutritious for your hair. Eggs are high in protein and help to thicken and strengthen hair. If you are someone, who takes a trip to your hair colouring expert every three months, then this mask is ideal for you. Chemically treated hair tends to have damaged cuticles and causing the colour to bleed and hence fade faster. This mask will repair your cuticles and retain the colour on your hair for a longer time.
What You Need:
2 Whole Eggs
5 tbsp. Mayonnaise
1 tsp. Olive Oil
Process:
Beat the eggs and mayonnaise in a bowl until the mixture is lump free. Add olive oil to the mix. Apply the mixture from the roots till the tips of your hair. Once you've thoroughly applied the mask, leave it for about 20 minutes. Rinse off the mask by shampooing your hair with a mild paraben-free shampoo and finish off with your regular conditioner. Do it once a week for smooth and shiny hair.
* Do not wash your hair with warm or hot water as it will cook the egg and make it difficult to rinse it out.
5. Avocado and Banana Hair Mask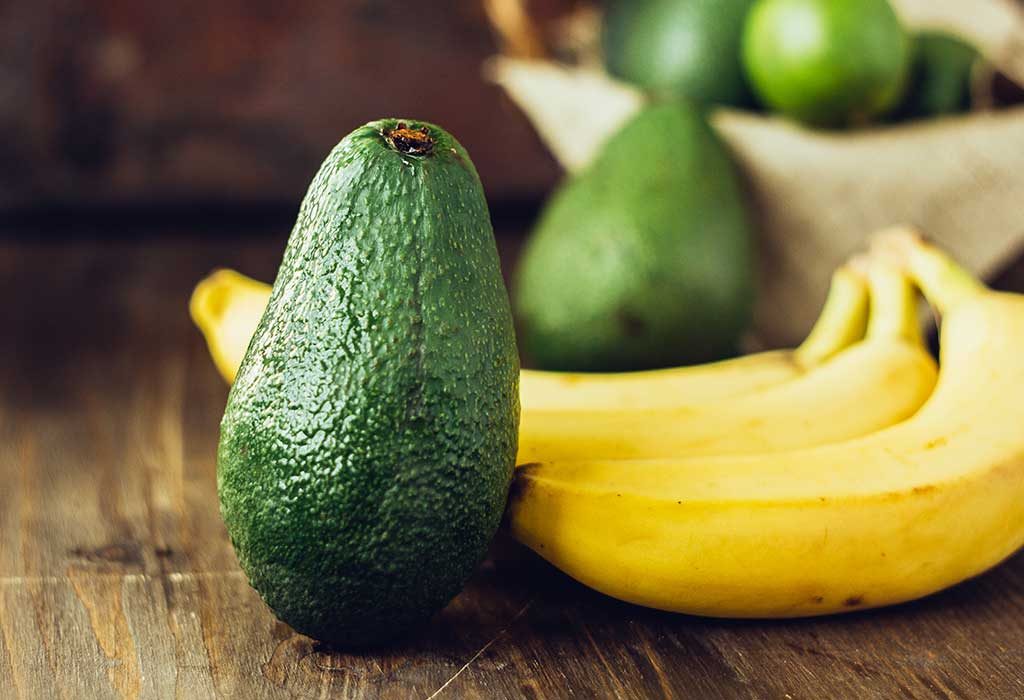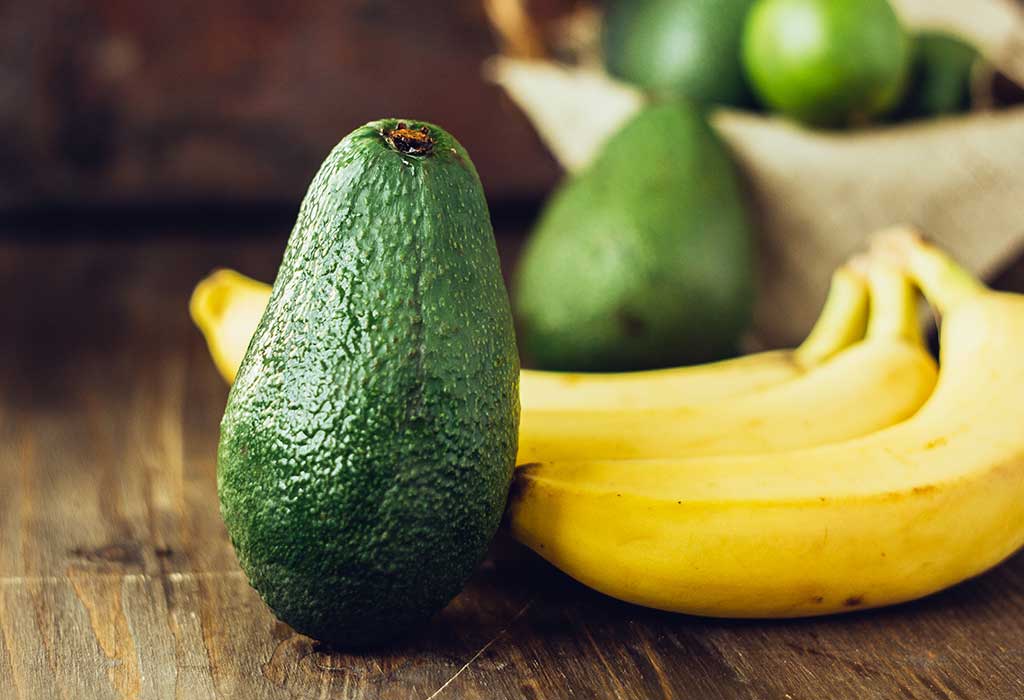 These ingredients of a healthy fruit smoothie can do wonders for your hair. This hair mask is for people who suffer from hair fall and have brittle hair. Avocados contain vitamin A, B and essential oils which are great for your scalp. They also give volume, shine and moisturise your hair. Bananas can soothe and repair your damaged tresses. They also prevent your hair from getting frizzy. This mask is exactly what your beautiful mane needs.
What You Need:
1/2 Banana
1/2 Avocado
1 Egg
1 tbsp. of Honey
2 tbsps.of Olive Oil
Process:
Peel the avocado and cut it in half. Mash it into a smooth paste. Add half a banana and two tablespoons of olive oil; beat the mixture until all ingredients are well combined. Whisk the egg and honey into the avocado banana paste until it's smooth and soft. Now start applying the mask to the upper half of your hair and work your way down to the bottom half. Apply thoroughly on the tips of your hair as they are more likely to be damaged. Leave it on for 15 minutes and then wash it off with cold water.
6. Lemon Hair Mask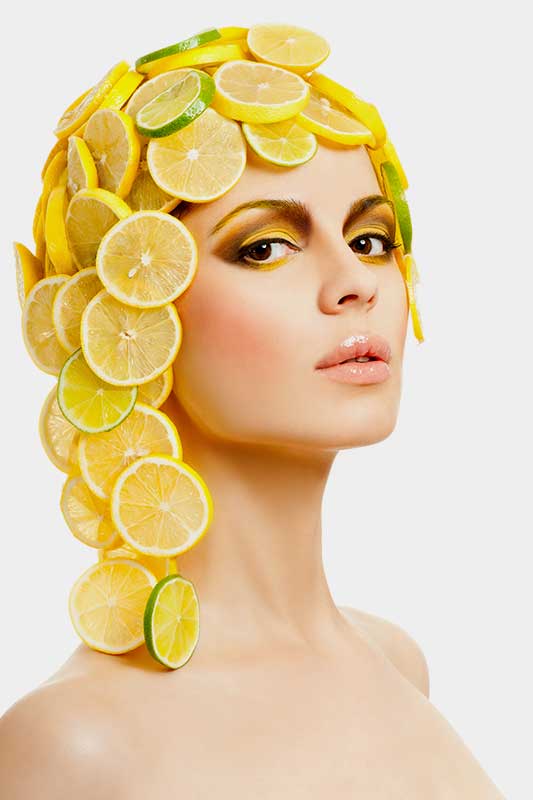 When life gives you lemons, don't just make lemonade, make this lemon conditioner as well and do your hair a favour! We all know that vitamin C is excellent for the skin but its beneficial for the hair as well. This conditioner is perfect for people who suffer from dandruff problems as it has anti-inflammatory properties which reduce irritation and also exfoliate dead cells. Lemon adds the ideal bounce to your oily and dull hair as it balances the scalp's natural oil production. It also promotes hair growth, so now you can finally have hair like Rapunzel's!
What You Need:
1/2 cup Lemon Juice
1 cup Water
Process:
While you do your shampoo routine, mix lemon juice and water and pour it over your hair before you give them their final rinse. Gently massage it into your scalp. Rinse it off and apply your regular serum.
Try one of these natural, handmade hair conditioners and restore the lustre that your tresses are worthy of. Trust us; you won't be able to stop touching your silky soft locks all day!
Also Read:
How to Make Oil for Hair At Home
DIY Hair Shampoo Recipes for All Types of Hair
Do's and Don'ts for Healthy Hair Care