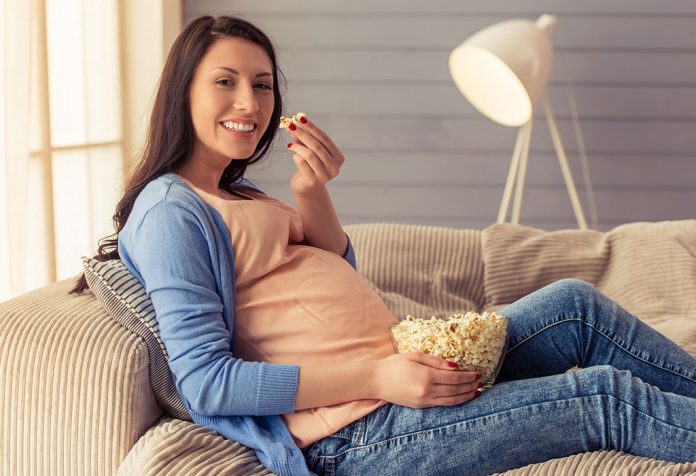 Pregnancy is a time when you crave for the most delicious foods and want to try everything that comes to your mind. Since you are carrying a baby, depends on you for nutrition, you also need to make sure that you eat healthy and safe food.
During pregnancy, you have to be careful about what you eat. Your doctor will advise you to quit eating any junk food that you used to eat earlier. This can be hard, as there is a high chance that one of your go-to snacks is junk food. Some people consider popcorn to be junk food, while others call it microwaved corn. So, what's the truth? Read on to know if it's safe to eat popcorn during pregnancy.
Is Popcorn Safe During Pregnancy?
Popcorn is healthy and does not have any side effects. Apart from being healthy, it is safe to eat during pregnancy.
Nutritional Value of Popcorn
Popcorn is one of those snacks which has quite a few nutrients. Surprised, aren't you? Yes, although most people consume it as a snack and are unaware of its nutrition, popcorn has many benefits.
Popcorn is a whole grain and has high amounts of zinc. It also has minerals and vitamins that are good for pregnant women.
Health Benefits of Eating Popcorn During Pregnancy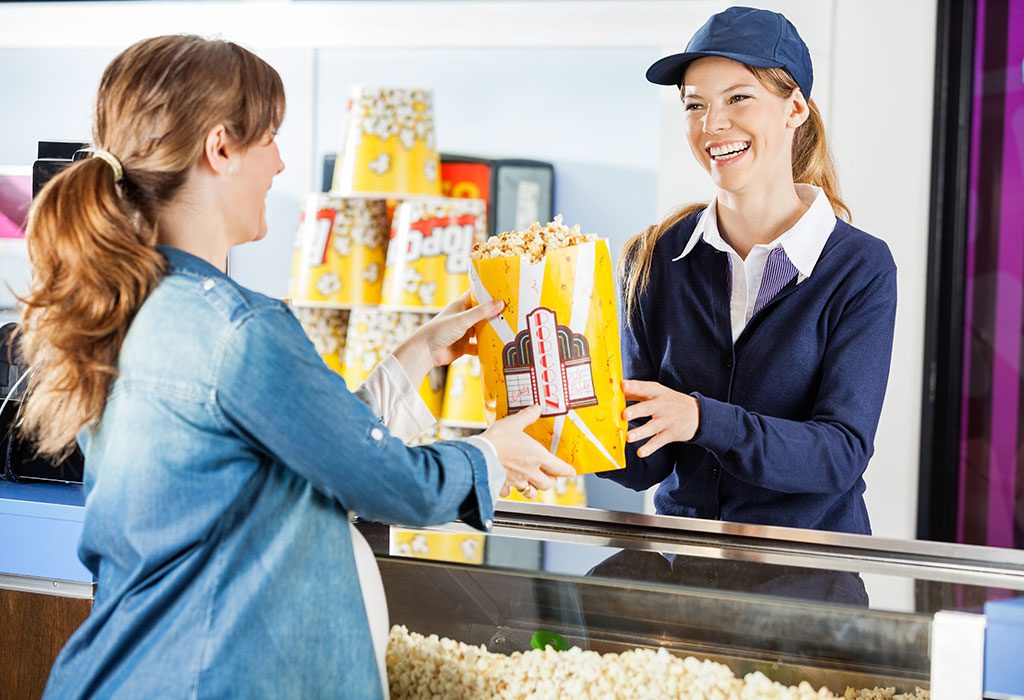 If you are wondering about the benefits of popcorn, here are a few of the fantastic health benefits that come with munching your favourite snack.
1. Helps In Digestion
The fibre from the bran, along with the minerals and vitamins, help in digestion. Consuming popcorn reduces constipation, which is a regular issue during pregnancy.
2. High In Protein
Popcorn is an excellent source of protein which helps in supplying amino acids to the body. These are needed for the growth of the baby, especially during the second and third trimester.
3. Prevents Premature Delivery
Popcorn contains selenium. which helps to reduce labour related complications and also helps in timely delivery.
4. Healthy Growth of the Foetus
The Vitamin E content in popcorn has antioxidant that help fight free radicals. These protect the cells against premature damage and has been known to reduce the chances of future respiratory problems in the foetus.
5. Healthy Snack
One of the benefits of consuming popcorn is that you don't have to worry about gaining weight. This is because it is high in fibre and low in calories. Having good weight during pregnancy is not just cosmetic, but has been known to reduce the incidence of pre-eclampsia, gestational diabetes and miscarriage.
6. Reduce Blood Cholesterol
Popcorn reduces the cholesterol level in the body and decreases the risk of a heart attack because it's packed with fibre. During pregnancy, it is normal to see your cholesterol level shoot up due to nursing and hormonal changes. While this may not affect the baby, it can affect your heart in the future.
7. Prevents Diabetes
The fibre in popcorn helps balance the blood sugar level and the insulin levels as well.  It means that consuming popcorn reduces the risk of gestational diabetes.
Did you even imagine that your favourite snack could have so many benefits? Well, it's true, so don't curb your popcorn cravings.
Risks of Consuming Popcorn when Pregnant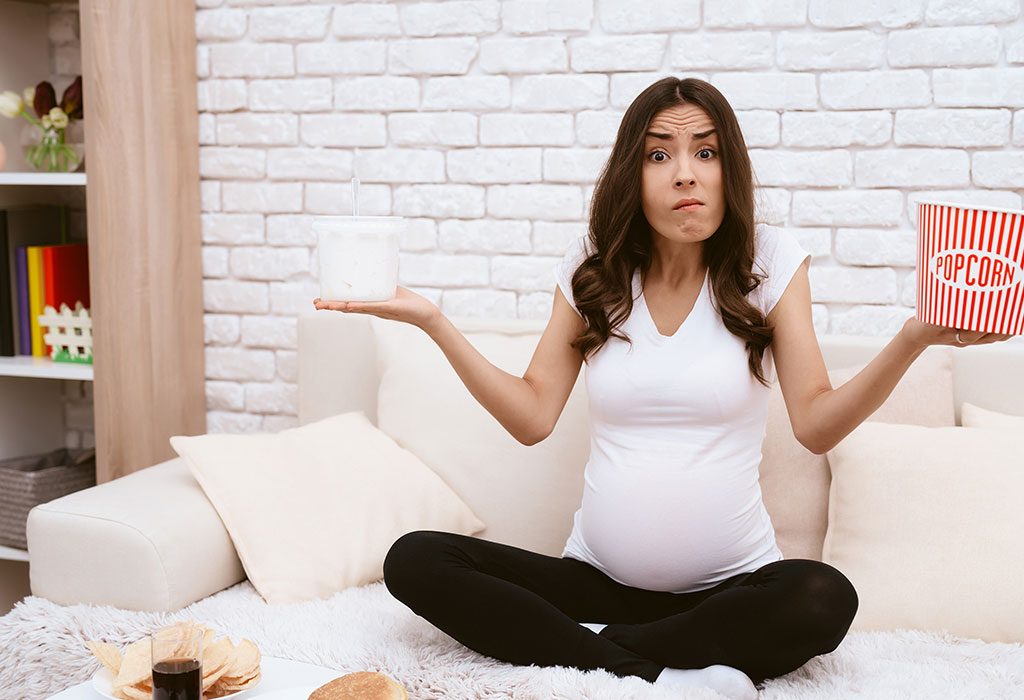 Popcorn is a safe option for pregnancy. However, there are a few hurdles that make it unsafe. Popcorn, in itself, is healthy. However, it is the add-ons that can create health issues and the method of cooking that makes a difference.
Here are a few pointers to keep in mind while consuming popcorn:
Popcorn made in a microwave is not safe.
Watch out for popcorn that has added flavours, some flavouring can create issues. So, make sure that your popcorn does not have any added tastes.
Salt is what gives popcorn that unique taste. But too much salt can lead to high blood pressure, making it unhealthy.
Make sure that your popcorn is well cooked.
How to Eat Popcorn?
If you are pregnant, make sure you are taking popcorn the healthy way. You can still use some salt, butter, and flavours. But reduce the quantity of the topping you add. So if you make sure that your popcorn is cooked well, with no added flavours and not prepared in the microwave you are good to go.
If you think that your pregnancy period is a time in life when you have to get rid of all your cravings, then you are wrong. When you are pregnant, you don't have to stop yourself from enjoying all the good stuff out there. Of course, you have to get rid of the unhealthy and junk food options, but there are quite some healthy items for you to satisfy your tastes. Next time when you pick a bowl of popcorn, just enjoy it and be satisfied that it is actually helping you.
Also Read: Potato during Pregnancy