Tetanus Toxoid (TT) Injection During Pregnancy – When and Why Is It Given?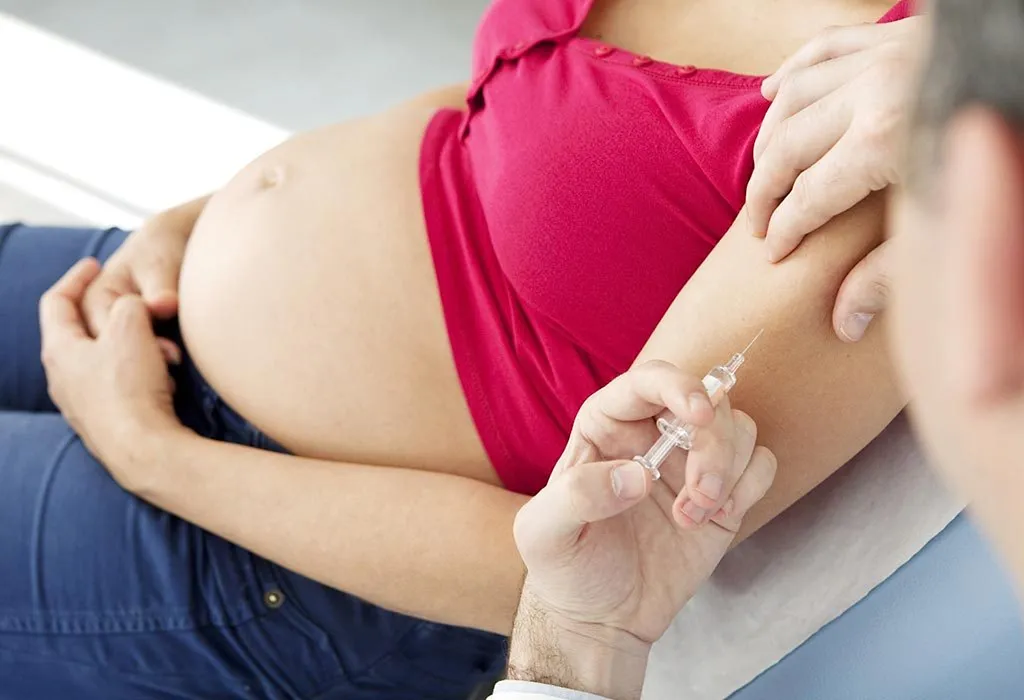 Tetanus is an infectious disease caused by a common bacterium known as Clostridium Tetani. This bacterium enters the body through an open wound. It can enter through anything from a small scratch or a skin-deep wound. It creates a toxin called tetanospasmin as soon as it enters the blood through the skin. This toxin attacks the nervous system and may result in death if not treated in time. TT vaccination is important and it is all the more important during pregnancy. A tetanus toxoid vaccine during pregnancy can prevent both the mother-to-be and the baby from getting a tetanus infection.
What Is Tetanus Toxoid?
Tetanus toxoid (TT) is a vaccine which helps prevent a person from getting a tetanus infection. A TT vaccine can also prevent a pregnant woman and her baby from getting a tetanus infection. If you are pregnant, your doctor will also recommend this vaccine. After administering this vaccine, antibodies will get formed in your body which will then get passed on to your child and protect him for some time.
What Is Neonatal Tetanus?
Neonatal tetanus is an extremely deadly condition that is harmful to newborns. This condition mostly occurs due to the use of unsterilized cutting instruments and unhealed umbilical cord stumps. Newborns get affected as they have a weak immune system. Therefore, it is essential for a woman to get a Tetanus Toxoid vaccine during pregnancy. This vaccine will keep the baby immune for some time after delivery.
Is it Necessary to Administer Tetanus Toxoid (TT) Vaccine Administered During Pregnancy?
Getting a tetanus injection during pregnancy is mandatory in India. Women who have had a tetanus-prone wound should get a Tetanus Toxoid vaccine to avoid the risk of tetanus disease. It is also recommended to give Tetanus Toxoid vaccines in underdeveloped regions since deliveries happen in unhygienic conditions. Many countries follow a universal standard for Tetanus Toxoid (TT) immunization for pregnant women.
Tetanus Toxoid Vaccination During Pregnancy
There are some procedures that one should follow before administering the vaccine to prevent the side effects that may arise after receiving the tetanus injection during pregnancy. There is also a certain schedule which is to be followed to give tetanus shot during pregnancy.
Things to Note Before the Vaccine is Administered
Make sure that the doctor who administers the vaccine shakes the vial vigorously in which the vaccine is contained. This is done so that the sediments formed in the vial properly mix with the fluid. The shake test is mandatory to make sure that the container was not damaged while being thawed and frozen. Vaccines that were previously frozen must not be used for injections.
TT Vaccination Schedule for Pregnant Women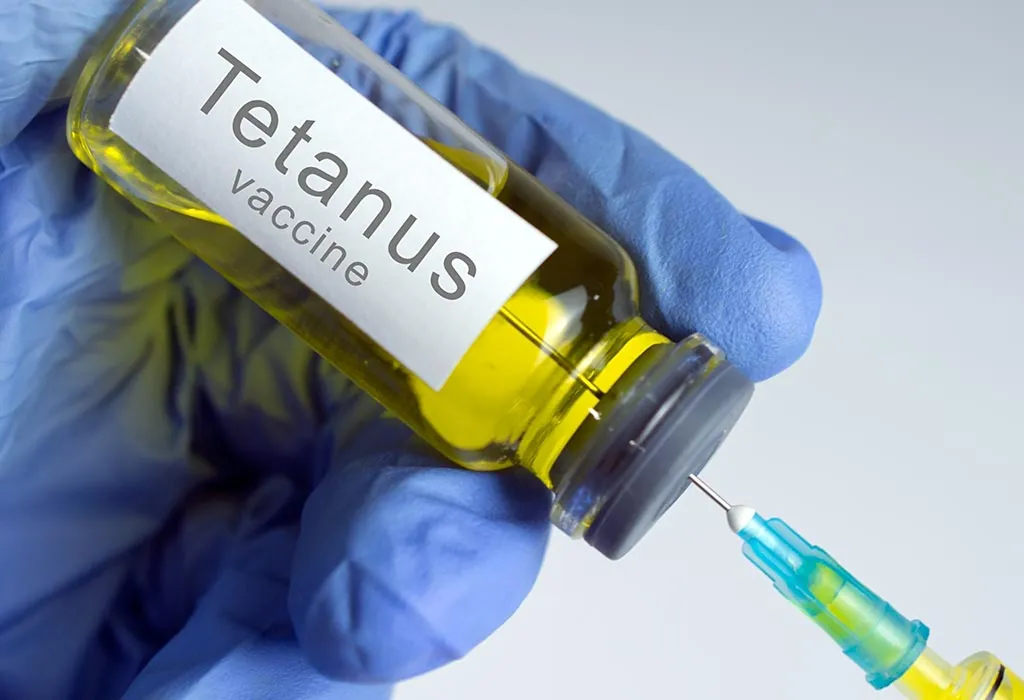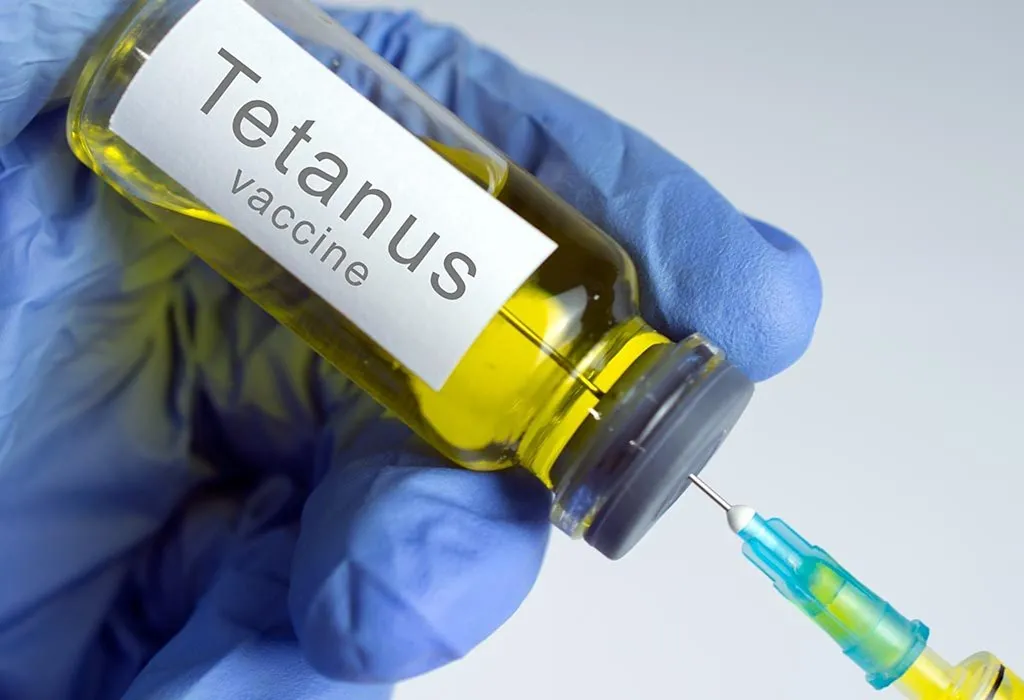 American Congress of Obstetrics and Gynaecologists (ACOG) recommend the following schedule for vaccination to expectant women. The vaccination will be administered only after a complete screening of your reports by your health care provider.
| | | |
| --- | --- | --- |
| Dose of TT | When to Administer | Expected Period of Protection |
| 1 | At first contact or as early as possible in pregnancy | None |
| 2 | At least 4 weeks after TT1 | One to three years |
| 3 | At least 6 months after TT2 or during the next pregnancy | At least five years |
| 4 | At least 1 year after TT3 or during next pregnancy | At least ten years |
| 5 | At least 1 year after TT4 or during next pregnancy | For all childbearing ages or possibly longer |
If the pregnant woman has never been vaccinated before or her immunization results are not known, 2 doses of TT/Td are administered 1 month prior to the birth of her baby and further doses according to the table above.
If the expectant woman had been administered 1 – 4 tetanus toxoid doses earlier, the remaining dose of TT/Td can be administered before the birth of the child. If the expectant woman shows proof of vaccinations of her adolescence, childhood and infancy of TT, DTP, DT or Td vaccines, doses will be given according to the table below.
AGE AT LAST VACCINATION
PREVIOUS IMMUNIZATIONS (BASED ON WRITTEN RECORDS)
RECOMMENDED IMMUNIZATION
AT PRESENT CONTACT/PREGNANCY
LATER (AT INTERVALS OF AT LEAST ONE YEAR)
Infancy
3 DTP
2 doses of TT/Td (min.4 weeks interval between doses)
1 dose of TT/Td
Childhood
4 DTP
1 dose of TT/Td
1 dose of TT/Td
School-age
3 DTP + 1 DT/Td
1 dose of TT/Td
1 dose of TT/Td
School-age
4 DTP + 1 DT/Td
1 dose of TT/Td
None
Adolescence
4 DTP + 1 DT at 4-6 years + 1 TT/Td at 14-16 years
None
None
The final TT injection should be administered 2 weeks before giving birth. The dosages are noted on a personal vaccination card that one must keep safe.
TT Vaccine During First Pregnancy
Your doctor will prescribe you 2 doses of tetanus toxoid in pregnancy in case of your first pregnancy.
The first dosage will be administered in the third trimester, that will be somewhere around the seventh month of pregnancy.
The second dosage will be administered after 4 weeks of the first vaccine.
The World Health Organization recommends a third dosage which is given after 6 months of the second dose. This is provided to offer a shield against the tetanus bacteria for at least 5 years.
Few health care providers also prefer giving 3 doses, then first at 28 weeks of pregnancy. While some prefer in the first trimester when all the other tests are confirmed.
TT Vaccine During Second Pregnancy
Your doctor will check your entire history of vaccination, then he will prescribe the pregnancy TT injection accordingly.
If your second pregnancy is within 2 years of your first pregnancy, and you have been administered 2 doses of vaccine in the first pregnancy, then you will only be given 1 booster vaccine.
If your second pregnancy happens after a long gap, the schedule of vaccination will differ.
Getting vaccinated by the Tetanus Toxoid (TT) vaccine during pregnancy is essential to make sure that both the mother and child stay safe. So if you are pregnant, get this vaccine administered and keep yourself and your child safe.
Also Read:
Betnesol Injection During Pregnancy
HCG Injection During Pregnancy
Safe and Unsafe Vaccines for Pregnant Women