Incredible Benefits of Shatavari (Asparagus Racemosus)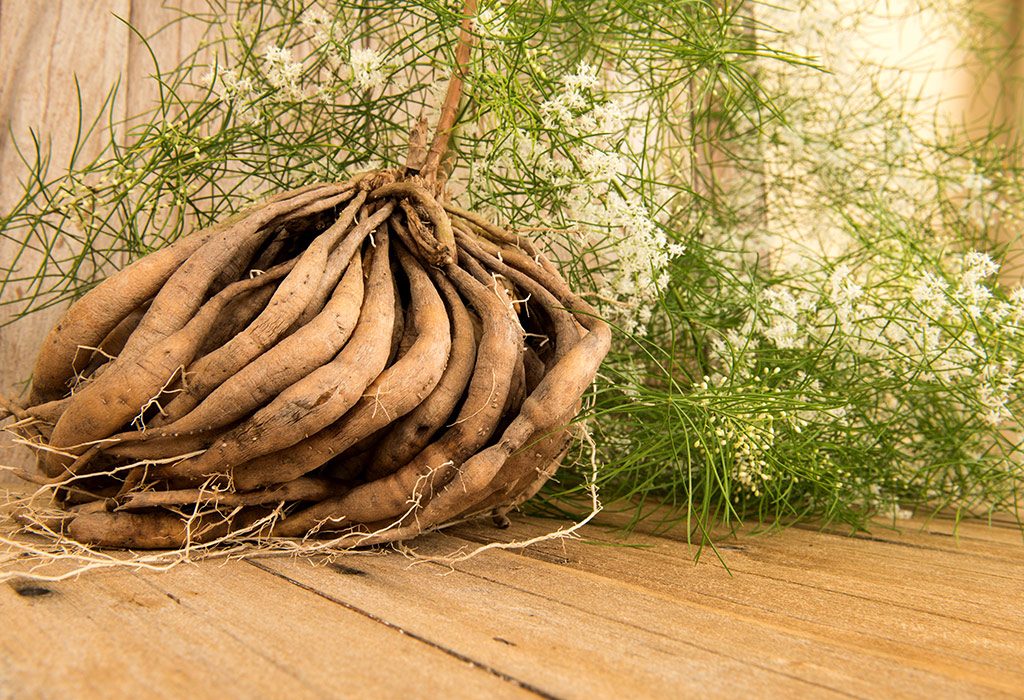 Shatavari or Asparagus racemosus is highly beneficial for our health. It is rich in vitamins, minerals, antioxidants and also possesses anti-inflammatory properties. It can help in the treatment of constipation, heartburn, diabetes, ulcers, urinary tract infections, respiratory disorders, anxiety, stress, digestive disorders, mood swings, and fertility issues. In Ayurveda, it was primarily used to cure hormone imbalance in women and to maintain female reproductive health. Read on to find out how asparagus can be beneficial for your health and well-being.
What Is Shatavari?
A member of the asparagus family, shatavari is an adaptogenic herb that offers incredible health benefits. It is cultivated in Australia, Africa, India and in some other Asian countries. Shatavari or asparagus shoots are green in colour and look like a spiky stem with tiny leaves on the top. The young shoots of asparagus can be used as a vegetable in your diet. Shatavari is a rich source of antioxidants and essential compounds which assist in the treatment of various ailments.
Nutritional Facts of Shatavari
You can choose your daily servings of asparagus according to your requirement based on this report. The following chart shows the nutritional value of a raw shatavari or asparagus vegetable:
Shatavari /Asparagus
Nutritional value per 100 grams
Nutrient
Nutrient Value
Calories
20000 cal
Protein
2200 mg
Carbohydrates
3380 mg
Dietary Fibre
2100 mg
Vitamins
Thiamin
0.143 mg
Folates
0.052 mg
Niacin
0.978 mg
Vitamin K
0.0416 mg
Vitamin E
1.13 mg
Vitamin C
5.6 mg
Phyto-nutrients
Beta carotene
0.449 mg
Alpha-carotene
0.009 mg
Lutein-zeaxanthin
0.710 mg
Minerals
Iron
1.14 mg
Calcium
24 mg
Manganese
0.158 mg
Zinc
0.54 mg
Selenium
0.0023 mg
What Are the Benefits of Shatavari?
When it comes to Asparagus benefits, you'll be surprised to know how this yummy vegetable contributes to your overall well-being.
1. Helps Treat Fertility Issues
As per Ayurveda, shatavari can help treat fertility issues in women. It contains steroidal saponins which act as an oestrogen regulator and help in blood purification and balancing of the hormones. It supports the overall reproductive health of women throughout their menstrual cycle by lowering the symptoms of PMS, reducing menstrual cramps and mood swings, and also regulating the flow of blood during periods. It also reduces the symptoms of menopause like hot flashes, irritation, vaginal dryness, etc.
Asparagus can also help in the treatment of low sperm count in men. It promotes healthy sperm count and increases the chances of conception. Shatavari, when combined with ashwagandha herb, can help treat impotence.
2. Helps Lower Stress and Anxiety
Stress and anxiety affect almost everyone at some point of time in our lives. Your stress can be related to work-life balance, personal issues, or something which just does not feel right. Well, the good news is that regular consumption of shatavari promotes the release of endorphins, serotonin, and dopamine in the body; these happy hormones help combat stress and anxiety. Hormonal changes often lead to mood swings and irritation. Shatavari can relax your mind and help you fight depression, irritation, and mood swings.
3. Helps in the Treatment of Respiratory Disorders
Respiratory infections can lead to a cough, cold, breathing problems, tonsillitis, and bronchitis. Including shatavari or asparagus in your diet can help in the treatment of respiratory disorders. It can also help asthma patients. In many parts of India, the juice of the shatavari root is consumed to treat a cough and cold.
4. Improves Digestive Health
Shatavari is an excellent gut cleanser. It detoxifies the intestines and promotes the activity of digestive enzymes of the body. It helps in easy digestion of fats and carbohydrates in the body. Consuming shatavari churna can provide relief from gastric infections such as diarrhoea, dysentery, vomiting, and chest burn. It also helps in the treatment of ulcers present in small intestine, oesophagus, or stomach. The anti-inflammatory properties of shatavari can protect against any inflammation in the digestive tract.
5. Helps Improve the Production of Breast Milk in Lactating Mothers
Shatavari augments breast milk production in mothers. Many times, new mothers are unable to produce adequate milk due to various reasons like anaemia, low blood pressure, or postpartum stress. Shatavari facilitates the production of milk naturally and is entirely safe for the baby.
6. Helps in the Treatment of Diabetes
Shatavari helps lower blood sugar levels thereby assisting in the treatment of diabetes. Regular usage of shatavari can protect against kidney failure in diabetic patients. It is also believed that shatavari lowers bad cholesterol and reduces oxidative stress.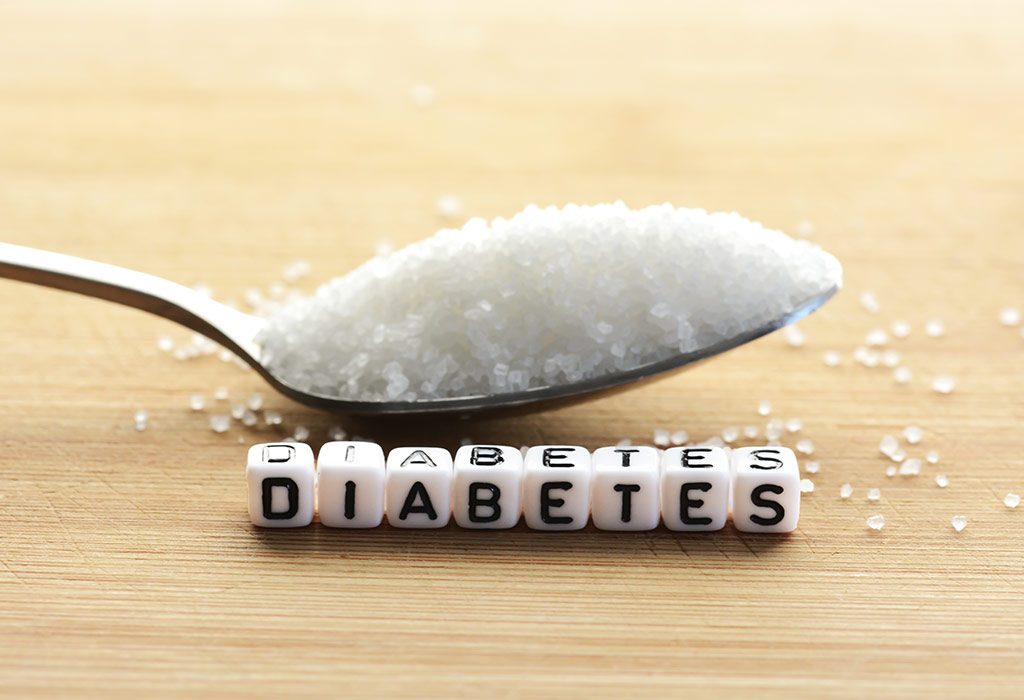 7. Assists in the Treatment of Urine Infection
Shatavari acts as a diuretic and helps alleviate excess fluid from the body. It helps in the treatment of urinary tract infection and also maintains a healthy bladder. Shatavari can be beneficial in curing kidney stones. Regular consumption can help reduce the size of the kidney stone and at times cure it completely.
8. Strengthens the Immune System
Shatavari contains sapogenin, a powerful immunity booster, which improves the body's resistance and aids faster recovery. It invigorates the cells that fight diseases and infections in the body. The antioxidants present in shatavari protects our body from any harm caused by free radicals present in the environment. Shatavari is a natural antibiotic, and its medicinal uses include treatment of dysentery, cholera, E-coli, and abdominal tumours.
How to Use Shatavari
Shatavari uses vary from person to person depending upon the purpose. Shatavari as a supplement can be bought in the form of tablet, powder, or tonic. Generally, the dosage of Shatavari tablets is 500 mg, and it can be taken twice a day.
How to Take Shatavari Powder
Typically, shatavari herbal powder can be consumed 2 to 5 grams twice per day. It can be mixed with water, juice, or milk or as recommended by the doctor.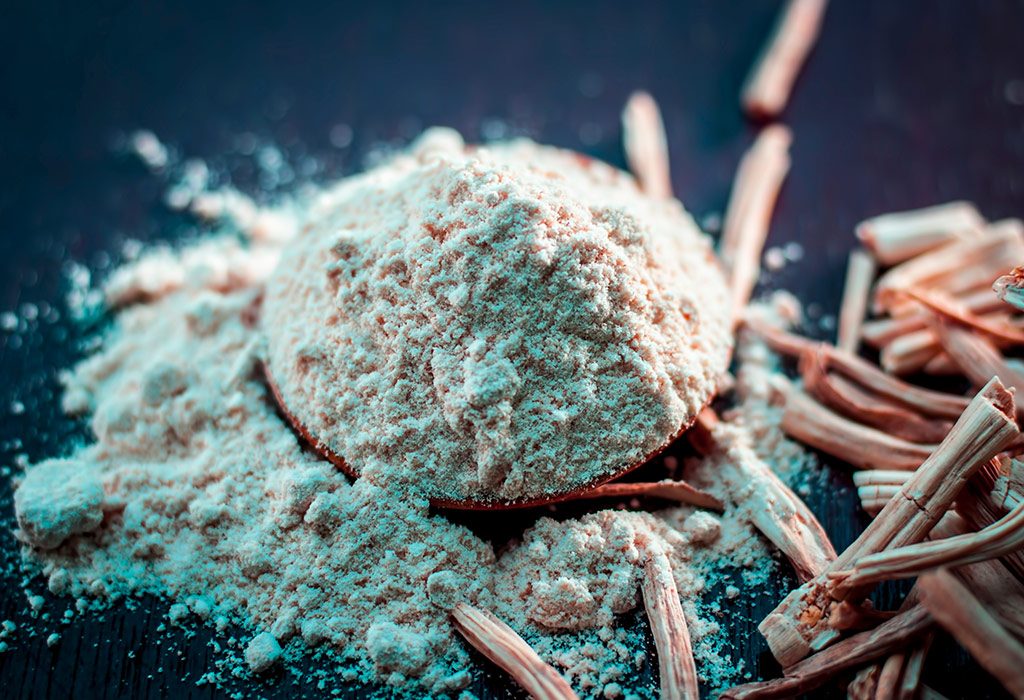 Are There Any Side Effects of Using Shatavari?
Although shatavari is considered to be an amazing herb for various ailments, the following pointers should be considered while using it:
Shatavari must be consumed moderately and not in excess.
Individuals who are allergic to asparagus must altogether avoid its consumption.
Women who have endometriosis, breast cancer, fibroids, and other hormone-sensitive issues must avoid the consumption of shatavari, as it contains phytoestrogens, a compound which acts like estrogen and may harm the body.
Shatavari may also lead to weight gain in some people.
Shatavari must be avoided by people suffering from heart ailments and kidney disorders.
Shatavari supplements must be bought only from certified and authentic sources.
Shatavari has been used as herbal medicine in India since ages, but it cannot be used for self-medication. Including asparagus vegetable in your diet in a moderate quantity will help you obtain maximum benefits without any side effects. It is highly recommended to consult a doctor before consuming any of the store-brought shatavari health supplements.
Importance of Aurveda in Healing Mind
Ayurvedic Treatments to Get Rid of Migraine
Ayurveda for Weight Gain