Ayurveda for Weight Gain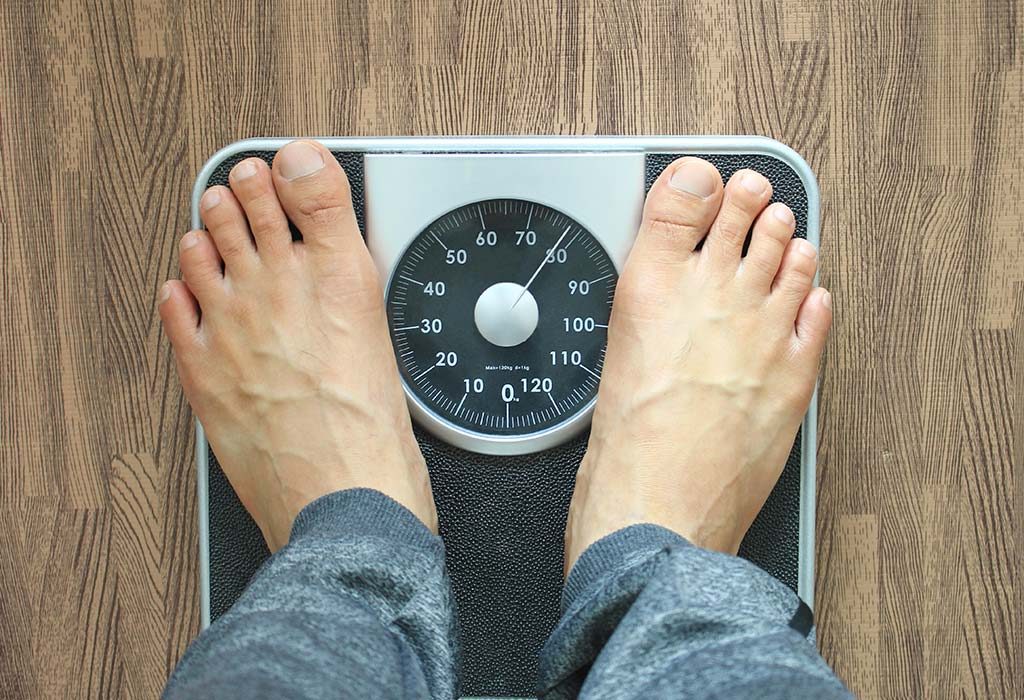 Not gaining any weight and looking too skinny? Your high metabolism is the reason which is why you burn fat quickly. People with a high metabolism are known to be of vata dosha body type and by making a few changes to the way you eat, adding a few herbal concoctions, and complementing it with your lifestyle – you'll be on the road to weight gain soon.
How Does Ayurveda Help in Gaining Weight?
Ayurveda uses natural ingredients to help you gain weight. You're not using drugs or commercial medicines when you resort to Ayurveda, because you're literally turning to nature. This means you don't experience any side effects in your body. The doses are mild too and most Ayurvedic products are available in capsule or powder form, making ingestion a lot easier.
Effective Ayurvedic Medicines for Weight Gain
Since you may be of vata dosha body type, there's a limit to how much weight you can gain, despite the supplements and remedies we're including. That said, you will be reaching your ideal weight and getting stronger and healthier in the process. And isn't that what you want – to be your very best self?
Now, to the top Ayurvedic weight gain supplements:
1. Ashwagandha Churna
Ashwagandha churna is a tonic herb that is used for various medicinal purposes. It's called the 'Indian Ginseng' and is adaptogenic, which means it lowers your stress and leaves you feeling emotionally healthy. 100mg a day is a good starting point but you can up the dosage if needed. We recommend taking it in powder form and consuming it with milk for best results.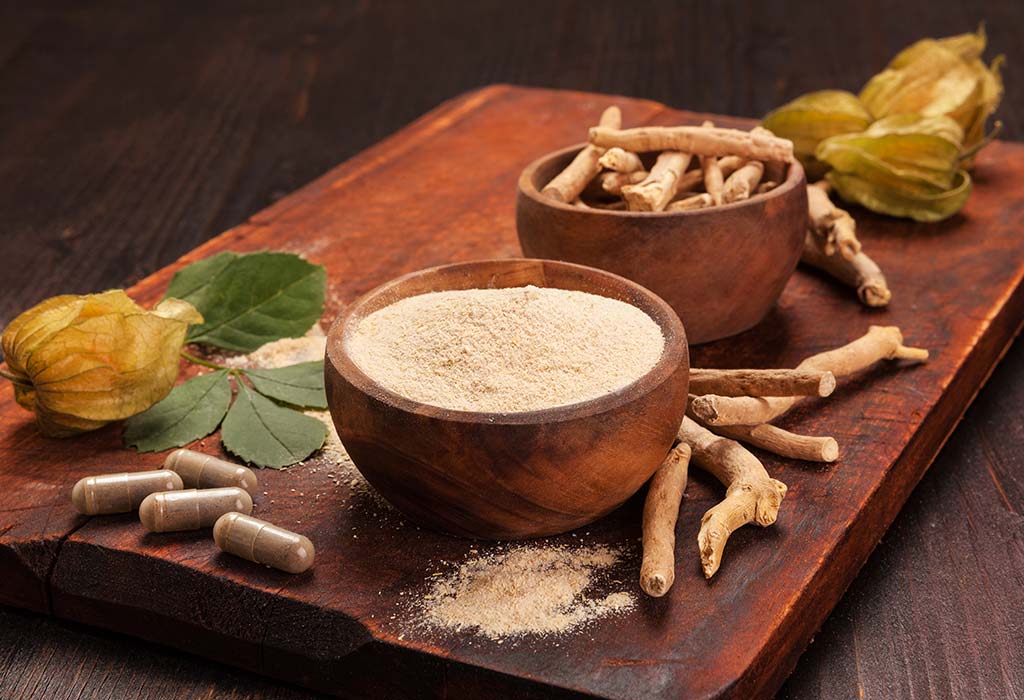 2. Shatavari
Shatavari is a herb that is used to balance hormones in women. It's known to increase your weight, hydrate your entire physiology, and give a boost to your digestive system.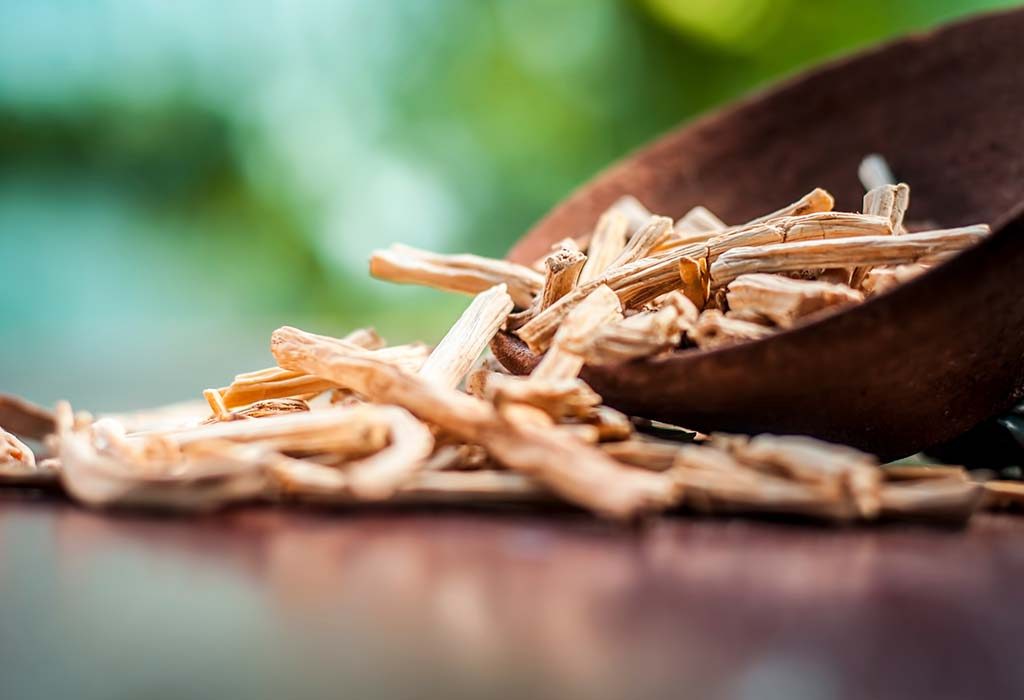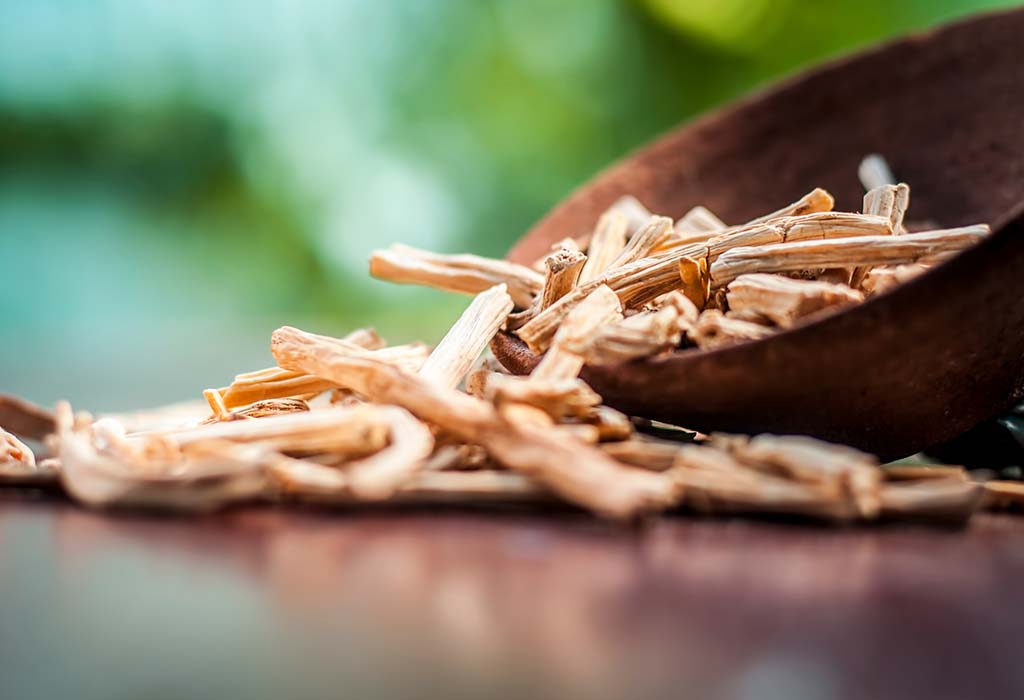 3. Chawanprash
If you're experiencing a lack of appetite, you'll be happy to know that any Ayurvedic chawanprash will help. It's known to increase your bone density, strengthen your muscles, and has a nice blend of nutrients that boost your digestive system too. The result? You feel hungrier and crave more food, thus taking in more calories and leading to weight gain.
4. Custard Apple
You may be thinking – but that's a fruit! Yes, and it's an Ayurvedic herbal remedy too. If you eat the fruit for a whole month, you'll notice a gain in your body weight plus your muscles will be stronger and more responsive. The seeds can be powdered and taken with milk too.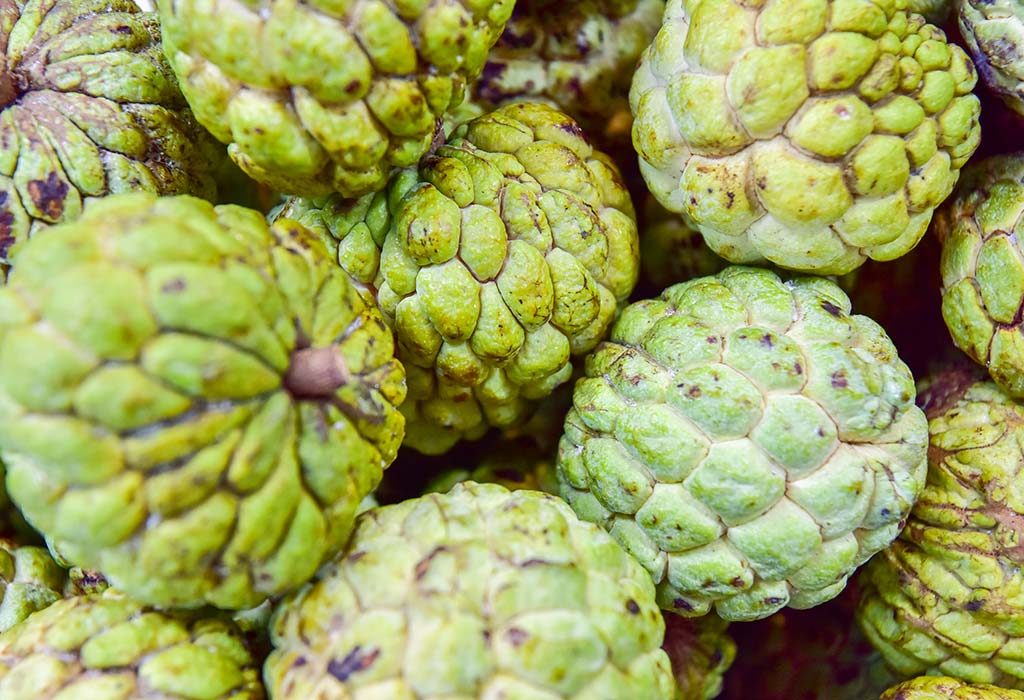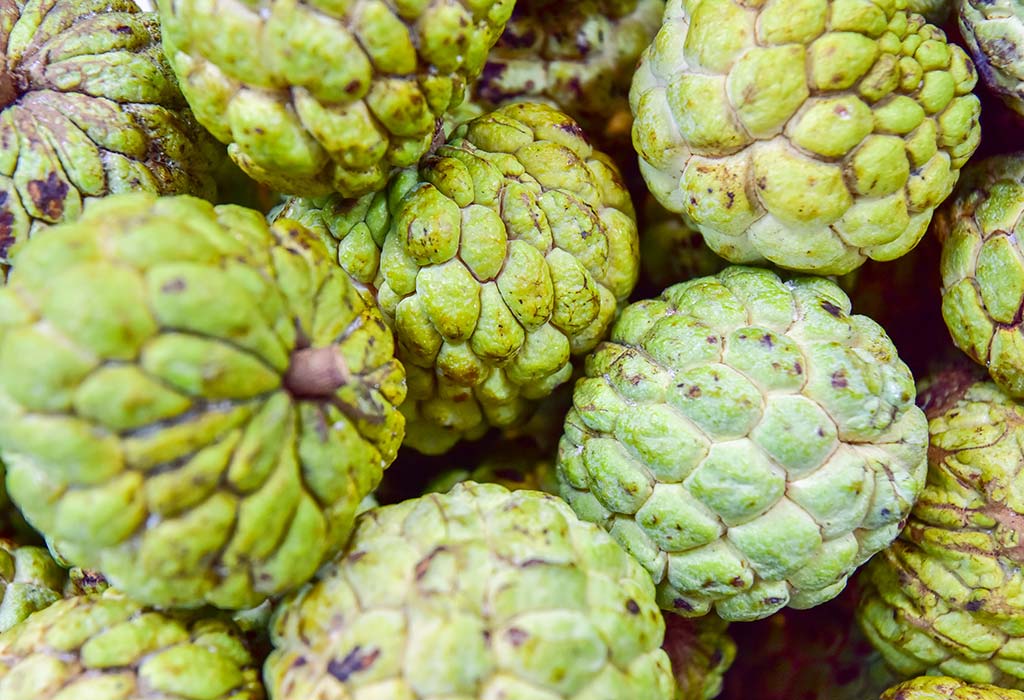 5. Yashtimadhu (Licorice Root)
Licorice Root is one of the best Ayurvedic remedies for weight gain. Low immunity is one of the biggest reasons behind weight loss and you'll find yourself gaining weight when you fix it. It also improves your stamina, endurance, and repairs your stomach lining, thus improving your nutrient absorption capacity and digestion.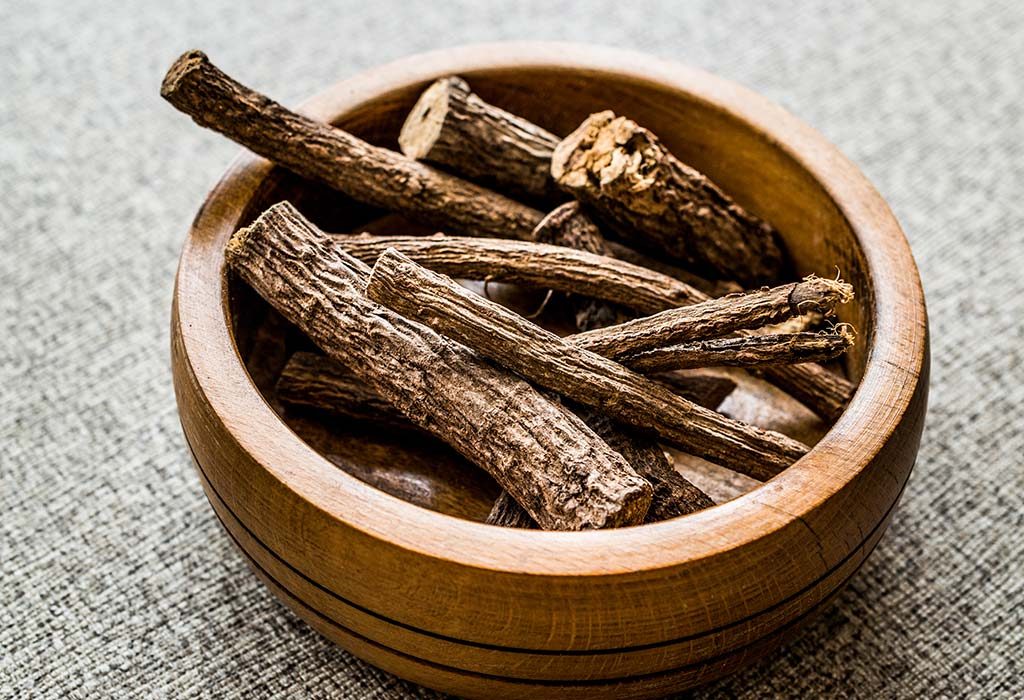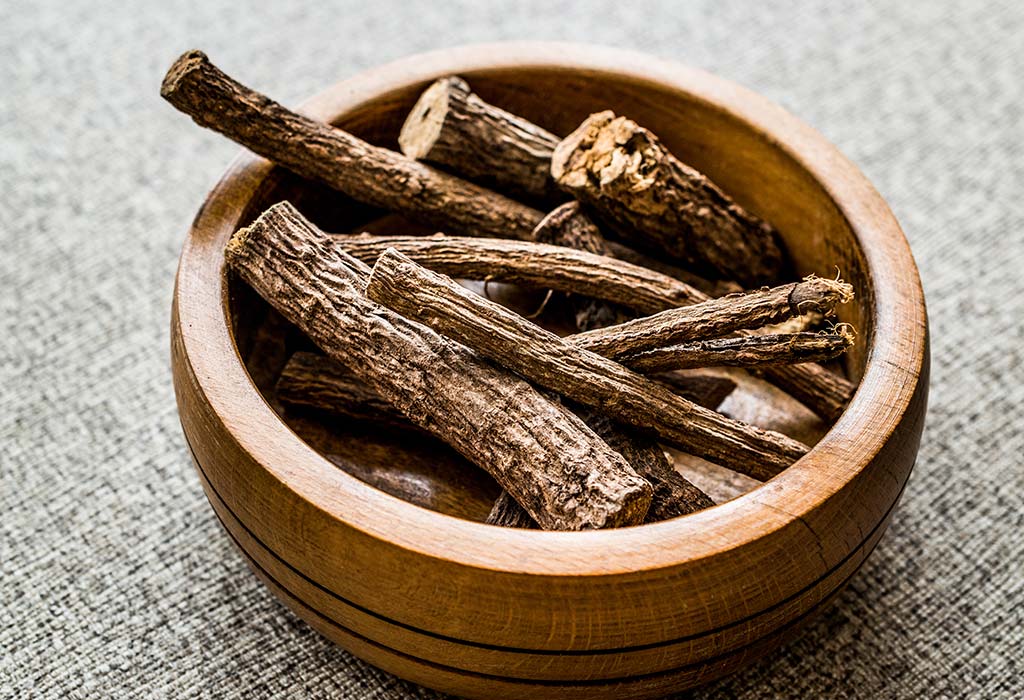 6. Vasant Kusumkar Ras
We've mostly talked about powdered herbs so far, but if there's a capsule product you want to go for – it's the Vasant Kusumakar Ras. Any brand works but the dosage needs to be prescribed by an Ayurvedic practitioner. You'll notice an improvement in your skin tone improve, weight gain, good mood and sharp memory too.
Lifestyle and Dietary Tips Based on Ayurveda for Gaining Weight
Supplements alone don't work. They're a boost to your existing diet. If you eat junk and processed foods a lot, you won't see good results. But if you're open to making those changes, here are some tips are complementary to Ayurvedic medicine for weight gain:
Exercise will help regulate your metabolism and make it neither too fast nor slow. If you exercise and also do yoga, your appetite will increase, you'll eat more and gain weight.
Drink some lukewarm water with lemon juice after every meal. This will hydrate your system, boost digestion, and increase your weight.
Stress, anxiety, and depression – these cause anxiety and weight loss. Try to learn how to relax and avoid processed foods. Too much junk food intake will add flab besides the weight which is not what you want. Instead, you can use instead different types of Ayurvedic weight gain tonics and powders since those are healthier.
If you're eating meat and dairy, go for grass-fed lean meats and organic dairy products. Cook your meat portions in ghee and add some black pepper, salt, and spices for a tasty spin.
Get a good night's sleep. Your metabolism goes out of order if you suffer from insomnia but with a little bit of cow's milk and turmeric powder blended in, you'll doze off in no time.
Consider adding soy to your diet, the non-GMO type. Soy is a rich source of protein and is known to increase body weight.
Don't skip drinking fruit juices. Drink a lot of the natural ones, not the ones packaged or sold in stores. This is one of the best Ayurvedic weight gain tips because it gets you a host of nutrients required for increasing your body weight.
Spices like cinnamon, ginger, and cloves while herbs like oregano and parsley are known to increase appetite and promote weight gain.
Don't watch TV or your mobile when you eat. Because you might undereat/overeat or skip meals when you do this. You have to make sure you're getting those calories, after all.
Eat mindfully. Yes, this is the most important tip. Whatever you eat, chew well so that it gets properly digested. Don't just swallow after a few bites because that won't do you good.
Gaining weight with the power of Ayurveda is not impossible. In fact, by just changing the way you look at food and nutrition, you'll be surprised at the results. Just follow these tips, and be consistent. You'll be glad in a few months when you notice your weight increasing. It's still not too late. Take charge of your health now by changing your diet and lifestyle.
Also Read:
Ayurveda Remedies for 4 Common Winter Problems
Ayurvedic Treatments for Fertility Problems
Ayurvedic Treatment for PCOS
?>