Here's How We at FirstCry Celebrated Our Superwomen This Women's Day!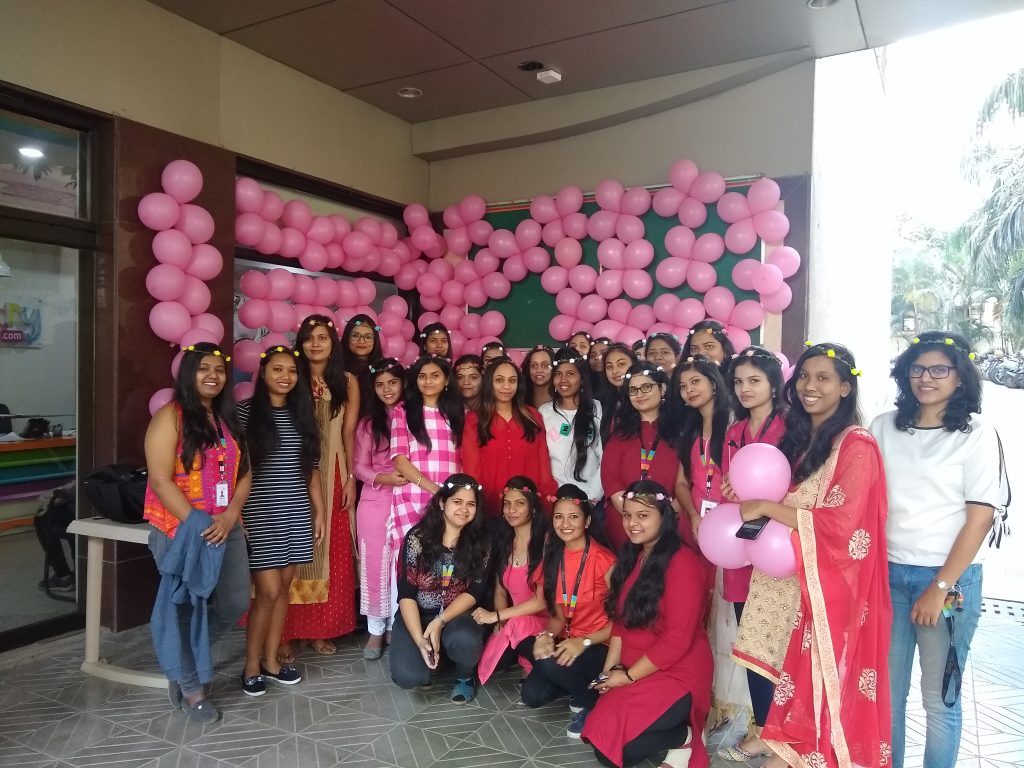 International Women's Day is observed on the 8th of March every year, and is celebrated with much pomp and show. It's a day to truly celebrate the power that is 'woman' – a multitasking, multifaceted entity who's capable of taking on the world and its challenges! A woman plays so many roles in her lifetime – that of a playful child, a supportive partner, a nurturer, a caregiver, and of course, one of the biggest parts there is, a mother!
FirstCry recognises and values the contribution that women make to the society in every aspect or with every part they play. Here, they're also incredibly valuable assets as part of our workforce. Says the Vice President of Human Resources, Manjula, as below: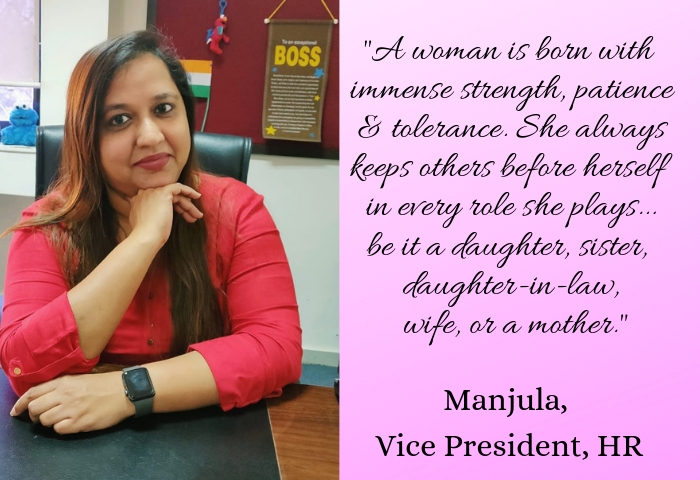 So of course, it seemed only befitting to hold a celebration fit for the queens of the workplace!
Our employees walked into the office today, warmly welcomed right at the entrance with a lovely tiara each and a colourful display of pink balloons. With inspiring cards given to each woman stating 'This Girl Can', a little chocolate to start the day off on a sweet note, and a lovely photo booth set up to record the flurry of reds and pinks, it's no wonder all our lovely ladies were seen sporting wide smiles! See for yourself!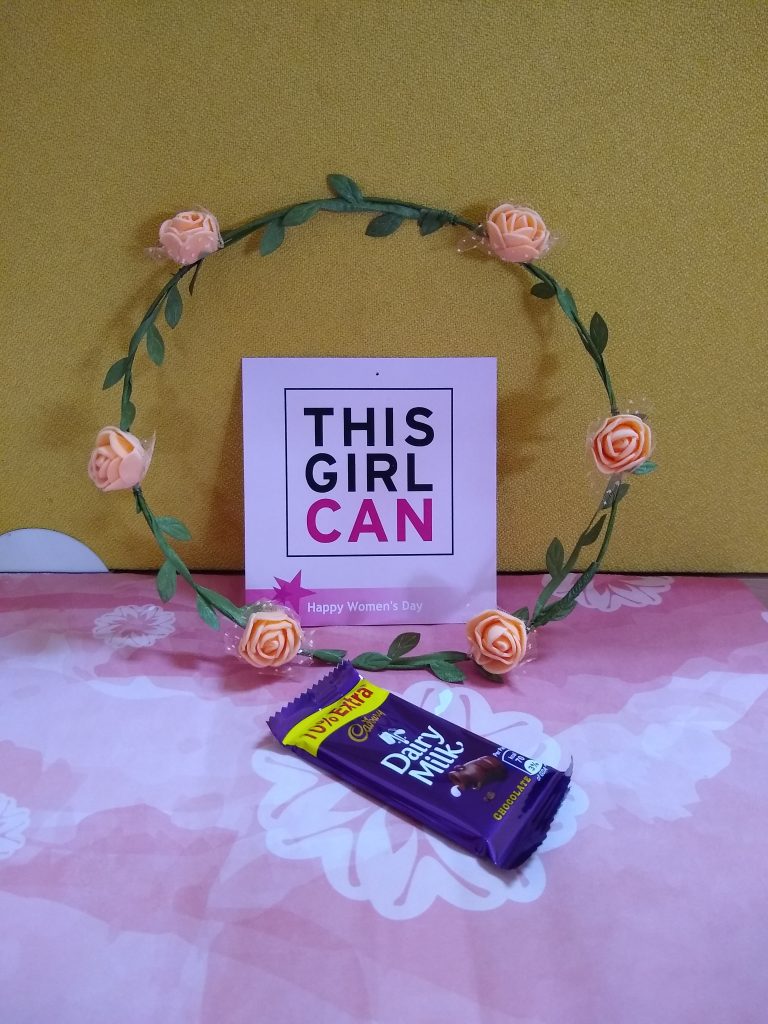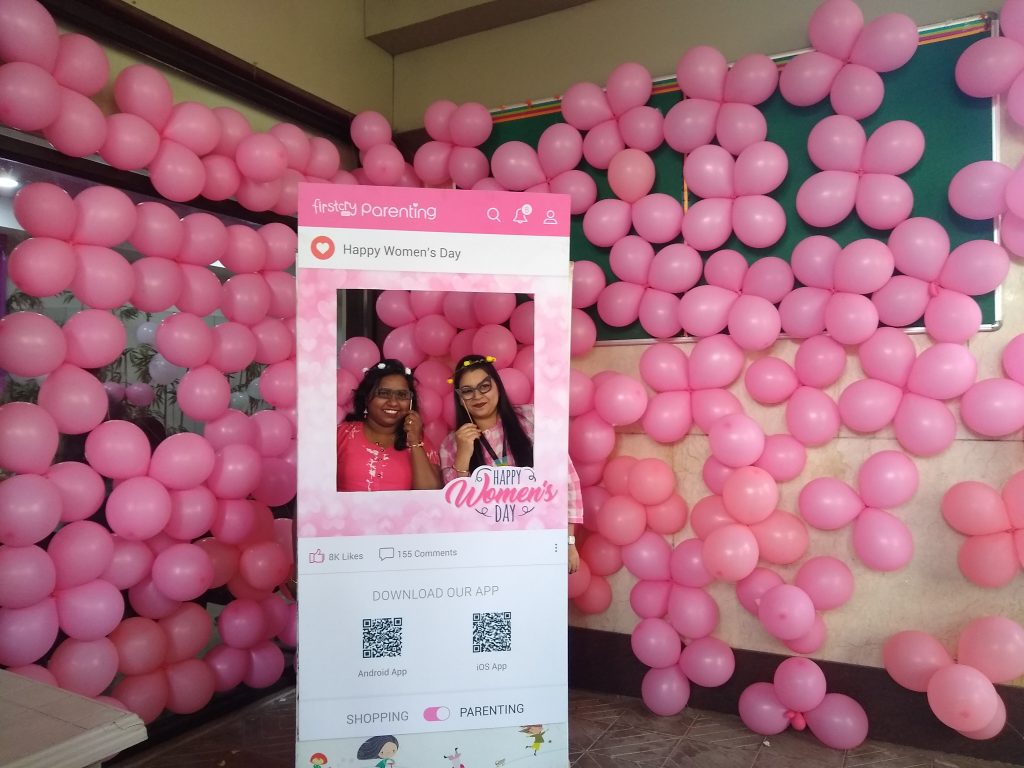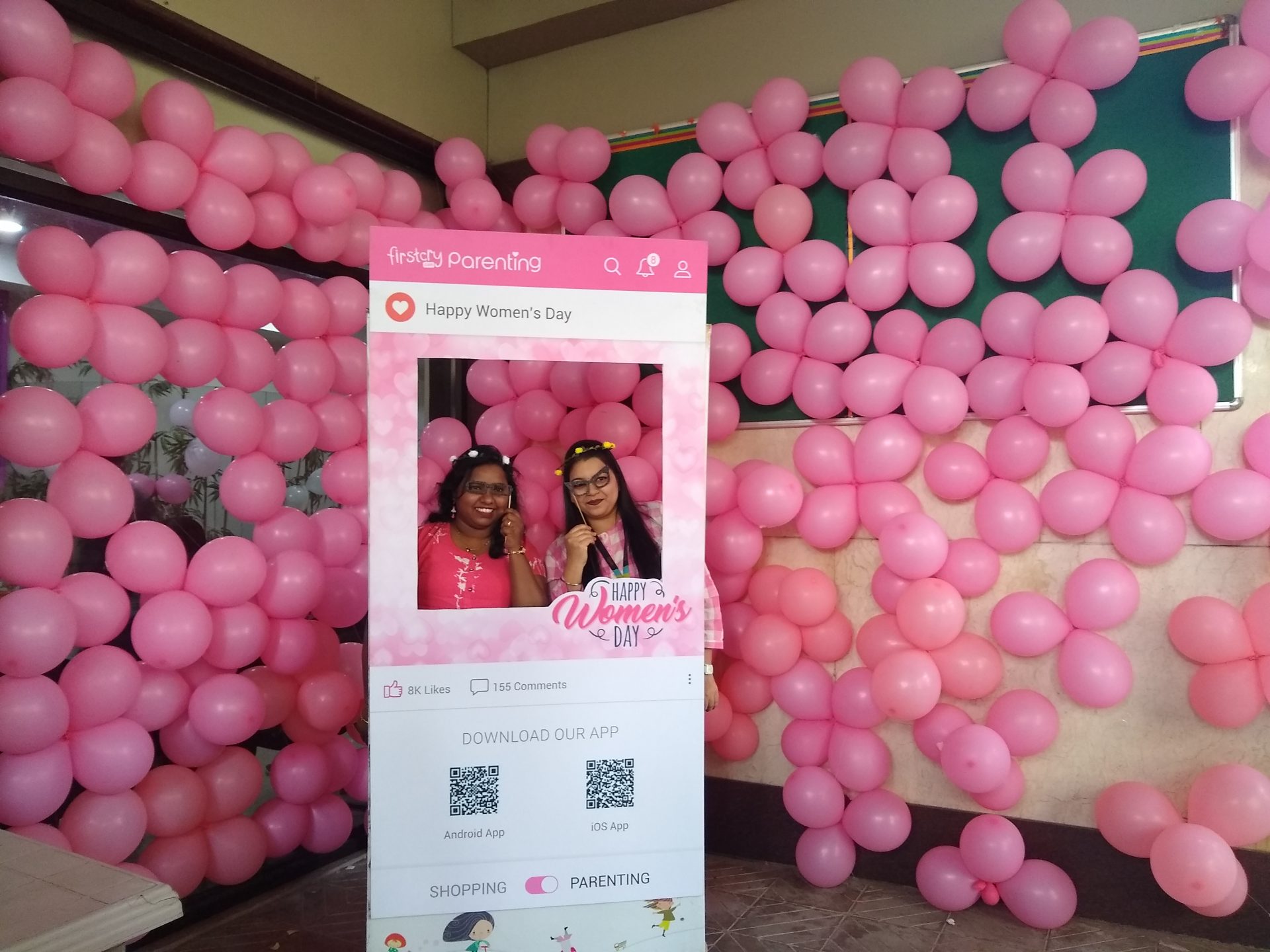 Says Manjiri E., a mother of two young girls herself – "Just like every other day, I started my morning with all my different duties as a mom and wife and rushed to the office. I reached work to see a beautiful display of pink balloons, and a pink crown was placed on my head by a lovely lady, who said to me – 'You are special, happy women's day!' On my desk too, there was a card bearing the words 'This Girl Can', which touched me deeply. Thank you, FirstCry, for reminding me that I'm special, boosting my confidence, and for truly making me believe "Yes, I can!"
Megha L. says, "What I liked the most about the colourful surprise at the FirstCry office today was that all the women got together and celebrated themselves and each other as women and as employees. That's the beauty of women's friendships – they can see each other as more than just mothers and wives – they see each other as women too, which is very important."
On that note, we hope all you lovely ladies out there have a wonderful Women's Day! Because, who run the world? That's right – it's powerful women like you!
Also Read:
History of International Women's Day
Inspiring Quotes for Women's Day
Excellent Ways to Celebrate International Women's Day