25 Best Friendship Gift Ideas for Long-Distance Best Friends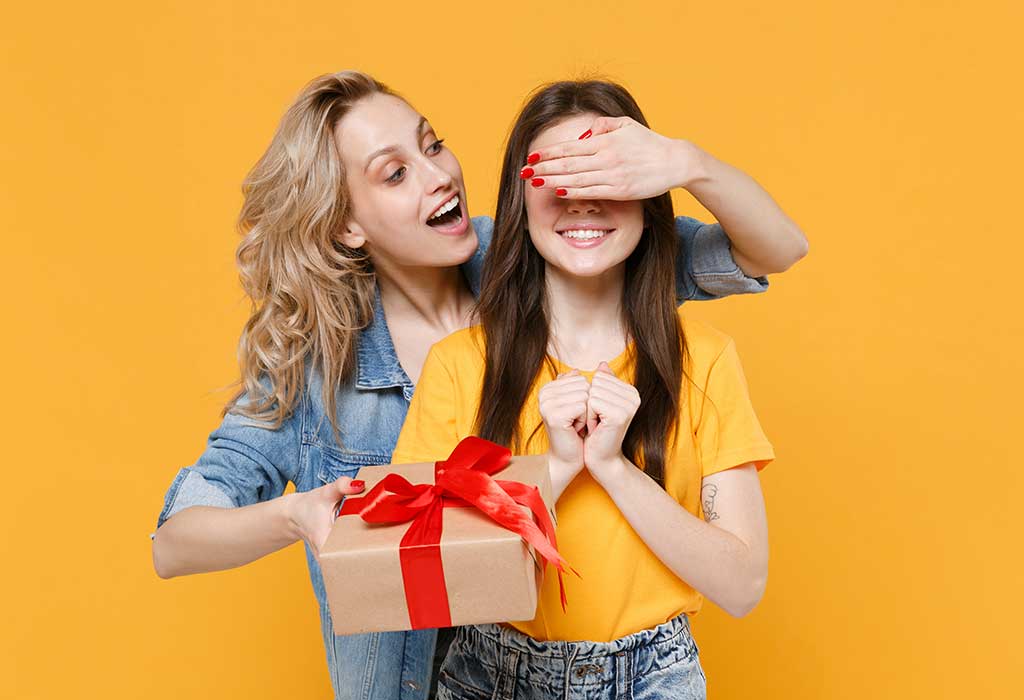 In this Article
We are blessed to live in an age where distance does not matter to keep in touch. Gone are the days where we needed to wait weeks, or even months, to be able to hear from our loved ones far away. Through smartphones and social media, keeping in touch is instantaneous!
Sending your long-distance BFF gifts now and then is not only possible through online shopping and courier, but it is also a great way to spoil your bestie and let them know how much you care.
Unique Long-distance Friendship Presents
From gifts for your homesick BFF to fun ones that you know will cheer them up anytime they need it, here are a few gift ideas for faraway friends:
1. A Journal and Fountain Pen
If your friend loves to journal, then 'journal and classic ink pen sets' are great gifts to send to your bestie. It will give your friend the chance to remember you every time they write in the journal you gifted in love.
2. A Snug Housecoat
Out of the many gifts ideas for distant friend groups, getting them a warm and snug housecoat is the perfect choice for a friend who has moved somewhere cold. It will provide your friend with great comfort and remind them that you are always looking out for them, despite the distance!
3. Key Finder
If your friend always seems to misplace their keys, then looking into a Key Finder may be the perfect gift to give them when they are far from home.
4. Personalized Wall Print
If your friend has any quirks or obvious passions, you can have them highlighted on this custom wall print. For example, if your friend is passionate about animals, you can send them a personalized wall print showing their love for these lovely creatures.
5. Photo Frames
The type of photo frame you choose will depend on the kind of style your friend has. If your friend loves technology, you can pick out a photo frame that displays the pictures stored in its memory or through a USB. If your friend is more into vintage style, then an old-school, classy photo frame will be the perfect option.
6. Personalized Mug
For those friends who love sipping on delicious hot drinks, a customized mug is a perfect gift to give. They will be reminded of you every time they sit down to enjoy their hot beverage. This would be especially meaningful if the two of you loved to enjoy hot drinks together regularly.
7. Scented Candles
When it comes to bringing comfort, helping to unwind, and adding luxury through one item, a scented candle is a solution. Make sure to pick out your friend's favorite scent, or pick a scent that will remind them of home.
8. Personalized Socks
Who doesn't love a pair of warm socks? Depending on your friend's personality, you can make it cute or funky, as long as it will remind your friend of you every time they use it.
9. Planner
If your friend has always needed you to remind them to do things, sending them a planner may help them stay on track in your absence. Pick a fun planner with interactive sections and exercises to help develop better habits regarding productivity. Not only is this a practical gift, but it shows that you are thinking of their needs despite the distance.
10. Friendship Lamps
This is a great way to send a subtle message when thinking of each other. Once you have your lamps set up, connect them to the Wi-Fi and pair them with each other. Whenever one of you is thinking of the other, simply tap your lamp, and the other lights up as well. Some types even have different color settings, which is an excellent option to add meanings to each color.
11. Portable Phone Printer
If your friend loves to take and display pictures, this may be the perfect gift to send them. They can connect the printer to the phone through Bluetooth and have them print them on the go.
12. Fragrances
Many providers out there give monthly subscriptions for perfumes, or you have others with the option of sending samples to help you make your final decision. Either way, it is one of the best gifts ideas for a guy best friend.
13. Book Subscription
If reading is your friend's favorite hobby, a book subscription is a gift they will love. If the two of you have always loved reading books and discussing them, this can open up the opportunity to continue your book club through Zoom.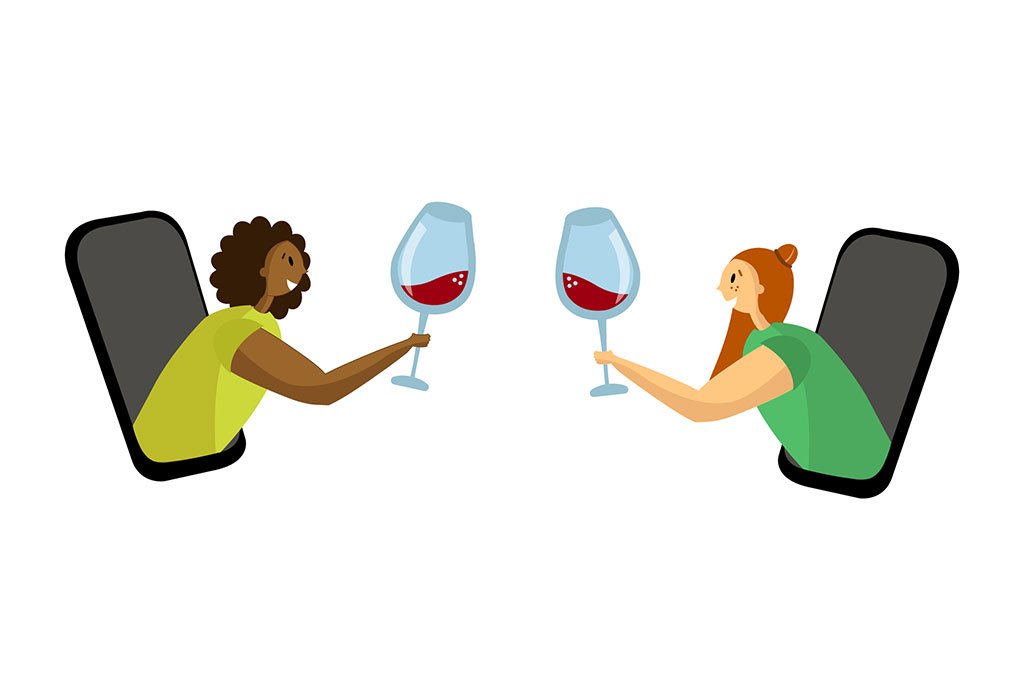 14. Self-Care Subscription
Everyone could use a bit of self-love to wash away the stress that comes with daily life. If your BFF loves indulging in some TLC, this gift will bring a lot of joy. It is one of the most appreciated gifts for your gal-pal. Depending on your choice, your friend will get different self-care products and tools to pamper herself with.
15. Herb Garden Kit
If your bestie loves gardening, send them a herb gardening kit to encourage them to start growing their herbs. It is a thoughtful gift that combines your concern for their health while also enabling their hobby. The next time you get on a call together, you can ask about what's growing in the herb garden.
16. Collection of "Letters to Open When."
This is one of the best DIY long-distance friendship gifts that will warm your best friend's heart. Think of twelve instances that you think your friend may need your advice or words of comfort in. Then, write twelve separate letters addressing these issues. Examples are "You fall in love," "You feel like giving up," "You achieved your goal," or "You don't feel well."
17. Personalized Friendship Necklace
You can have almost anything you want to be engraved on jewelry. Try to get a pendant in the shape of your home state so that your friend always feels close to home.
18. Memory Box
Another sentimental DIY gift to send to your long-distance friend is a box filled with all the little bits and bobs the two of you have collected over the years. This can be anything from movie tickets, pictures, letters to any memento special to the two of you.
19. Personalized Coasters
There are many ways in which you can have a set of customized coasters. You can have their favorite pictures or have their favorite quotes or verses printed on them. No matter what you do, your bestie will be thinking of you every time they use it.
20. Box of Recipes
Some besties enjoy spending time in the kitchen together. If this sounds like you'll, then compiling a box of recipes that the two of you have cooked together will bring about sweet memories when your bestie reaches for one of the recipes. This idea will also work well for besties who do not know how to cook as it will be of great help to them.
21. Online Masterclass
There are so many online courses and workshops available these days. It is a great idea to gift your bestie the opportunity to participate in a masterclass in an area they love and want to grow in.
22. Tea or Coffee Gift Box
Depending on whether or not your friend loves tea or coffee, you can choose either of the gift boxes to send. These gift boxes often contain different varieties and blends of teas and coffees. As your best friend samples the different types of teas or coffees, they can discover new favorites and enjoy the variety of their favorite beverage.
23. Trinket Tray
If you think that only women need trinket trays, think again. Everyone has a favorite item or two of jewelry that they wear daily. From watches to rings, bracelets, and more, choose one of the many trinket trays available so that your bestie can have a proper place for their daily trinkets.
24. Local Favourites
When moving away from home, receiving a care package of your favorite local treats can be a lifesaver. This can be items like chocolates, ingredients that will flavor their meals like home, snacks, or anything else that your bestie loves and craves.
25. Lunch Box Set
Home-cooked meals are always the best, so gift your bestie an attractive lunch box set that will have them showing it off during their lunch break. Think of it as a way to encourage home food. After all, your bestie is more likely to pack a lunch if they are excited about their new dining set.
Childhood is spent making lifelong friends, learning life lessons, and making beautiful memories, and there is nothing like having a best friend to go through it all with! So, if your bestie has moved away, do not forget to take inspiration from some of these great gift ideas for your long-distance best friend so you can continue being a support to them.
Also Read:
Unique Gift Ideas for Best Friend
Things You Should Never Do to Best Friend
Reasons to Make Up With Best Friend After Fight