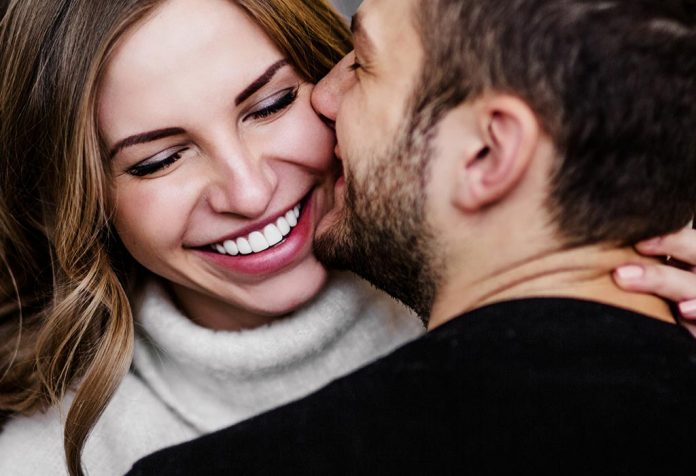 Valentine's day is the perfect occasion to send some special messages to your wife. Make her feel special on this day by showing her how much she means to you. If you are out of ideas, we have plenty of quotes, wishes and messages for you to choose from, and wish your lovely wife a Happy Valentine's Day!
Valentine's Day Wishes and Messages for Your Wife
Here are some quotes that you can dedicate to your wife this Valentine's day:
As deep as the oceans and as high as the sky, my love for you will never ever die.
You are the song in my heart and a gift to my soul; a beam of light that shines in the darkness of my life.
The reason I am the man I am today is all because you decided to stay. You turned our house into a home, and until we die, we will never be alone.
Words are insufficient to let you know how much you mean to me!
Even if I could go back and change everything, I would still pick you as my partner in life.
To the woman who is my rock, my strength and my weakness, will you be my Valentine?
On this day of love, let us celebrate together, body and soul. Nothing and nobody can ever come between us.
The day you said "I do" made me feel like I was invincible because you decided to live by my side. Any reason to celebrate us is good enough.
My life was in shambles before you walked in, and now it is filled with laughter, love, order and beauty.
You are the dream I hold in my arms and the dream I kiss goodnight. I love you.
I like to say you are Mrs. Fantastic because I am Mr. Fantastic, but the truth is, you are what makes me fantastic by being by my side.
The love from all the couples in all the world celebrating today cannot match the love in a room with the two of us. I adore you, my sweet wife.
I may have done many stupid things in life, but I still am a winner because I held onto you.
I don't think I will live if you ever stop loving me. You are in the very beating of my heart.
You drive me crazy in the best possible way, bringing life, joy, and unimaginable happiness into my life.
Today may be considered a day to celebrate love, but I love you the same every day. There is nothing in this world I treasure more than you.
I said a lot of silly things to try and win you over, but all it took was to speak from my heart.
I think of you all day, every day. I long for you all day, every day. I will love you all day, every day.
I feel so privileged to have you by my side. You are the most beautiful girl in the world.
Sometimes when I wake up next to you in the morning, I think I'm still dreaming. Then I pinch myself and realise that it's my reality.
I was not looking for love, but you whirled in like a hurricane, and my life was never the same. I'm glad you are mine.
When I first met you, I decided that you were the woman I was going to marry. Now that you are mine, I am never letting you go.
People tell me I am lucky to have you as my wife. I already knew that.
Life has thrown my hurdles in our path, but together we have conquered them all. We are strongest when we are together.
You are priceless, and your meaning and worth in my life are irreplaceable.
Life has never been better than when you became my wife. You are my lifeline.
You brought that special love into my life and completed me when I didn't even know I was incomplete.
This journey called life is best undertaken with a partner. I am blessed to have found you.
The two of us became one when we got married. Let us celebrate our love not just today, but every day moving forward.
Marriage can go either way; it can be heaven or hell. You, my angel, have ensured that our marriage is heaven.

Valentine's Day Quotes for Your Wife
Here are some more quotes based on love that are ideal for valentine's day!
"The art of love…is largely the art of persistence." – Albert Ellis
"The best and most beautiful things in the world cannot be seen or even touched. They must be felt with the heart." – Helen Keller
"All you need is love. But a little chocolate now and then doesn't hurt." – Charles M. Schulz
"Love is what you've been through with somebody." – James Thurber
"What the world really needs is more love and less paperwork." – Pearl Bailey
"A true lover always feels in debt to the one he loves." – Ralph W. Sockman
"Being deeply loved by someone gives you strength, while loving someone deeply gives you courage." – Lao Tzu
"When love is not madness, it is not love." – Pedro Calderon de la Barca
"Love is a condition in which the happiness of another person is essential to your own." – Robert Heinlein
"Love doesn't make the world go round. Love is what makes the ride worthwhile." – Franklin P. Jones
"Love grows more tremendously full, swift, poignant, as the years multiply." – Zane Grey
"Your flaws are perfect for the heart that's meant to love you." – Trent Shelton
"There is no charm equal to tenderness of heart." – Jane Austen
"The best thing to hold onto in life is each other." – Audrey Hepburn
"Love never gives up" – 1 Corinthians 13:7
"Romance is the glamour which turns the dust of everyday life into a golden haze." – Elinor Glyn
"Love is like the wind, you can't see it but you can feel it." – Nicholas Sparks
"We loved with a love that was more than love." – Edgar Allan Poe
"Who, being loved, is poor?" – Oscar Wilde
"We are most alive when we're in love." – John Updike
"Where there is love, there is life." – Mahatma Gandhi
"Valentine's Day is the poet's holiday." – Ted Koosner
"You know you're in love when you can't fall asleep because reality is finally better than your dreams." – Dr. Seuss
"Grow old with me! The best is yet to be." – Robert Browning
"Love cures people – both the ones who give it and the ones who receive it." – Dr. Karl Menninger
"This fire that we call Loving is too strong for human minds. But just right for human souls." – Aberjhani
"Love is composed of a single soul inhabiting two bodies." – Aristotle
"As love grows older, our hearts mature and our love becomes as coals, deep-burning and unquenchable." – Bruce Lee
"It is astonishing how little one feels alone when one loves." – John Bulwer
"A flower cannot blossom without sunshine, and man cannot live without love." – Max Muller
If you are lost for words this year, send your wife a beautiful message from the variety above. Make your wife feel loved and cherished using these beautiful quotes and wishes!
Also Read:
Why Trust is Important in Your Relationship
Why Family is Greatest Blessing in Your Life
How to Become Best Friends with Your Spouse