10 Surprising Benefits of Gardening – Growing Plants Is Beyond Just a Hobby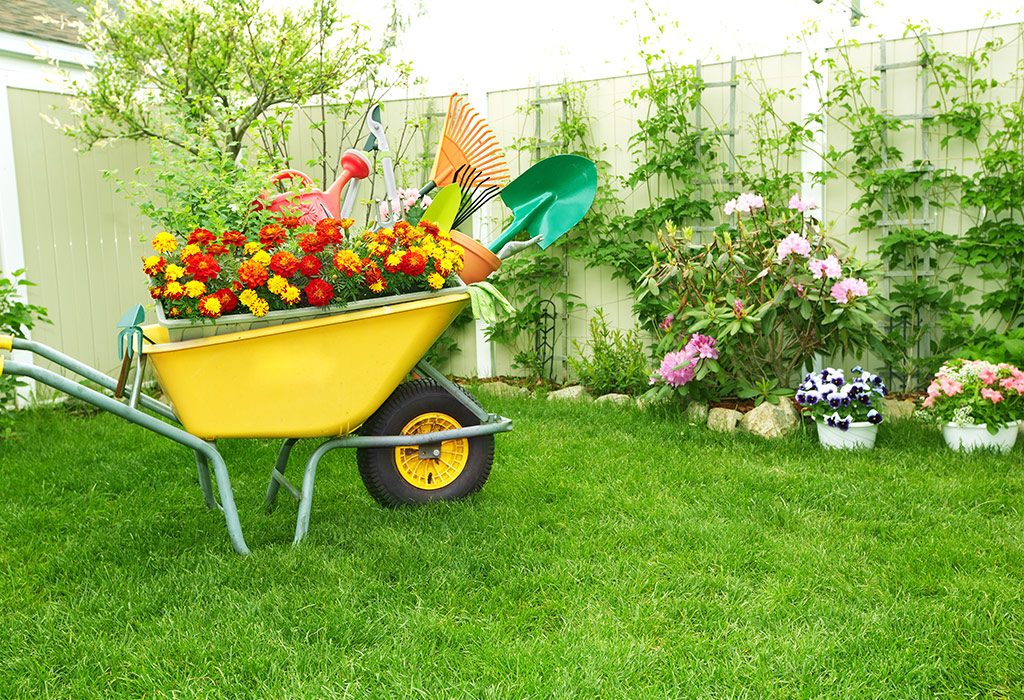 What had started as a way of living and progressed to being a hobby has now become the need of the hour thanks to the growing concern around global warming. But what many of us don't know is that this fun and rewarding activity has so many hidden benefits, and is much beyond than just an enjoyable hobby! Here we have listed ten surprising benefits of gardening that makes our life all the more beautiful and cheerful!
6 Surprising Benefits of Gardening for Health
We bet that you were not aware of the following surprising benefits of gardening:
1. Gardening Is an Excellent Physical Activity
Gardening requires you to do so many activities like pruning, digging, watering the plants, bending, etc. So that makes it a pretty good workout regime as well. Research shows that 3 hours of moderate gardening is equivalent to 1 hour in the gym! So, go ahead, burn those extra calories, and enjoy the physical benefits of gardening!
2. Immunity Booster
Gardening helps build immunity and make a person stronger from within! Think about all the Vitamin D your body gets from the exposure to sunlight. Direct contact with the soil that contains millions of germs and bacteria may seem awful to many of us, but this direct exposure actually may help develop immunity against many diseases like cold, flu, infections, psoriasis, allergies, and asthma. So, don't shy away from digging your fingernails into the soil once in a while!
3. Gardening for a Stress-free and Happy Life
Mother nature has blessed us with soil that is enriched with vitamins and minerals. Soil contains a common bacteria called Mycobacterium vaccae which is a natural anti-depressant – it helps release happy hormones in our body. Plant some beautiful scented plants like lavenders, rosemary, and basil to delight your senses. These plants carry therapeutic properties and refresh the mind and soul with their calming fragrances. Caring for the plants and spending some time with your potted plants can be a great stress buster too!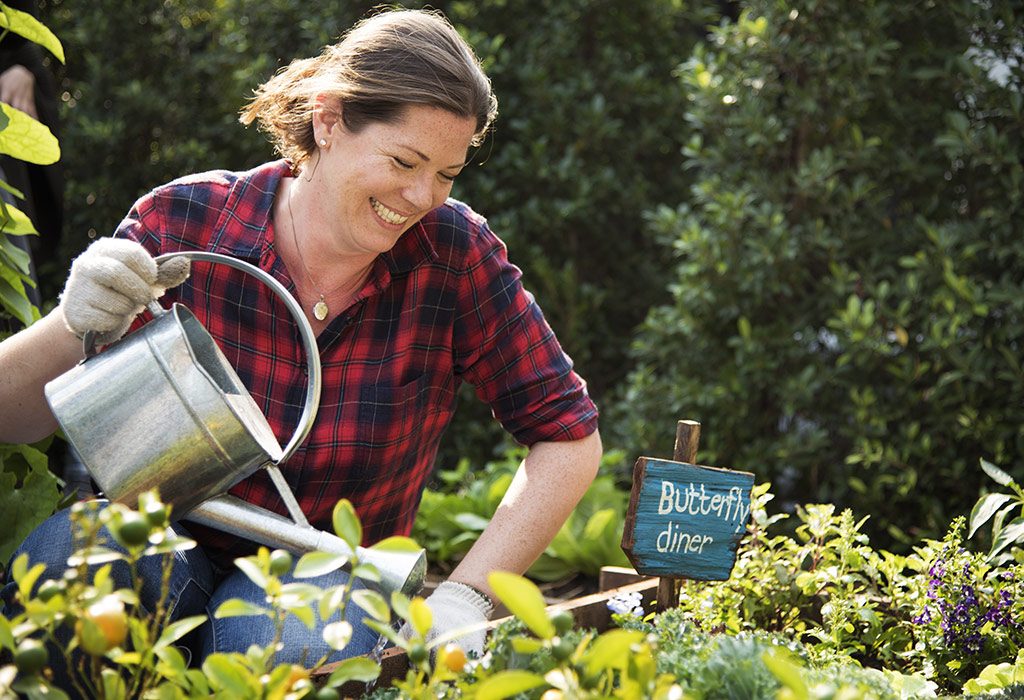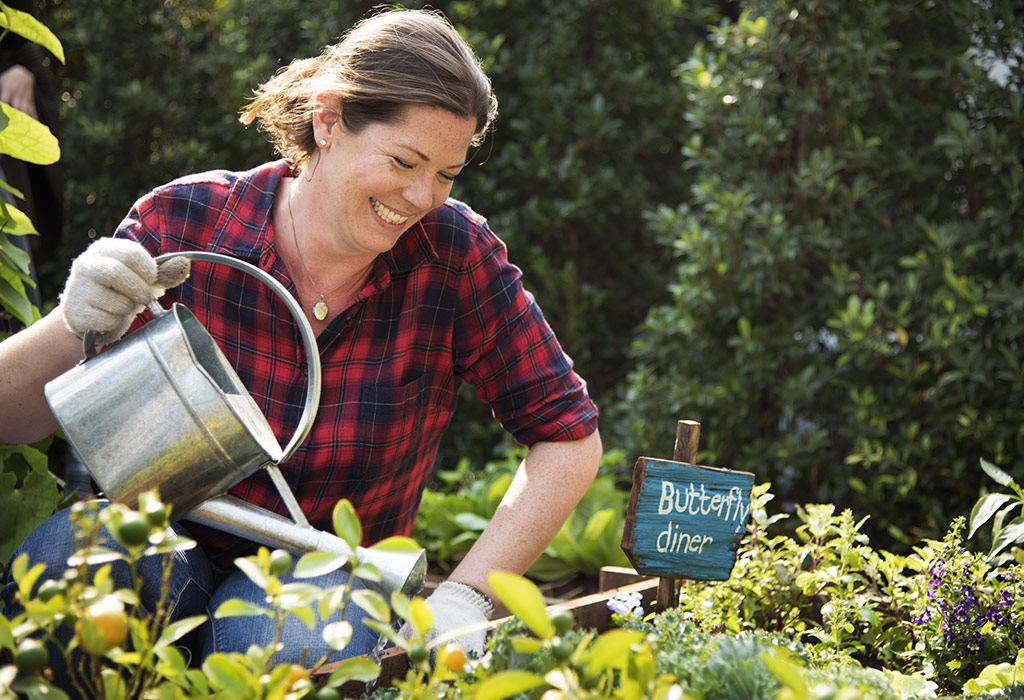 4. Gardening for Better Functioning of the Brain
Regularly indulging in gardening activities stimulates the brain functioning power. Studies have revealed that regular gardening may reduce the risk of dementia and Alzheimer's, both of which are illnesses that interfere with our mental ability to perform daily tasks. Gardening is not just a physical activity, but mental focus as well – it helps in cognitive learning.
5. Gardening Improves Hand Strength
Gardening improves hand agility and the strength of our hands and joints because of the different activities involved. This is one of the significant benefits of gardening for seniors as it reduces the risk of diminishing strength in the hands that we encounter in our later years of life. Nowadays, gardening is being practised at rehabilitation centres for stroke patients as it is a positive and healthy way of rebuilding the lost strength and agility of hands.
6. Gardening Motivates Us to Switch to a Healthy Diet
Imagine that your backyard is full of fresh herbs and veggies that are grown and nurtured by you. Obviously, you will be inclined to include them in your regular diet! Gardening helps you understand the basics of growing anything from scratch, which makes you more conscious towards what you tend to eat.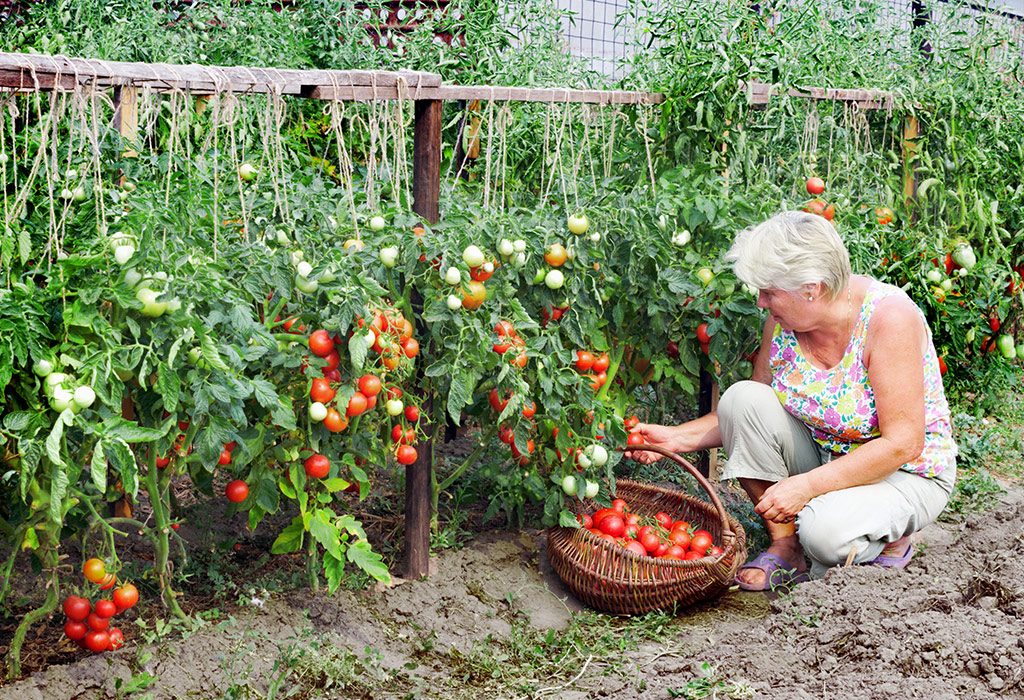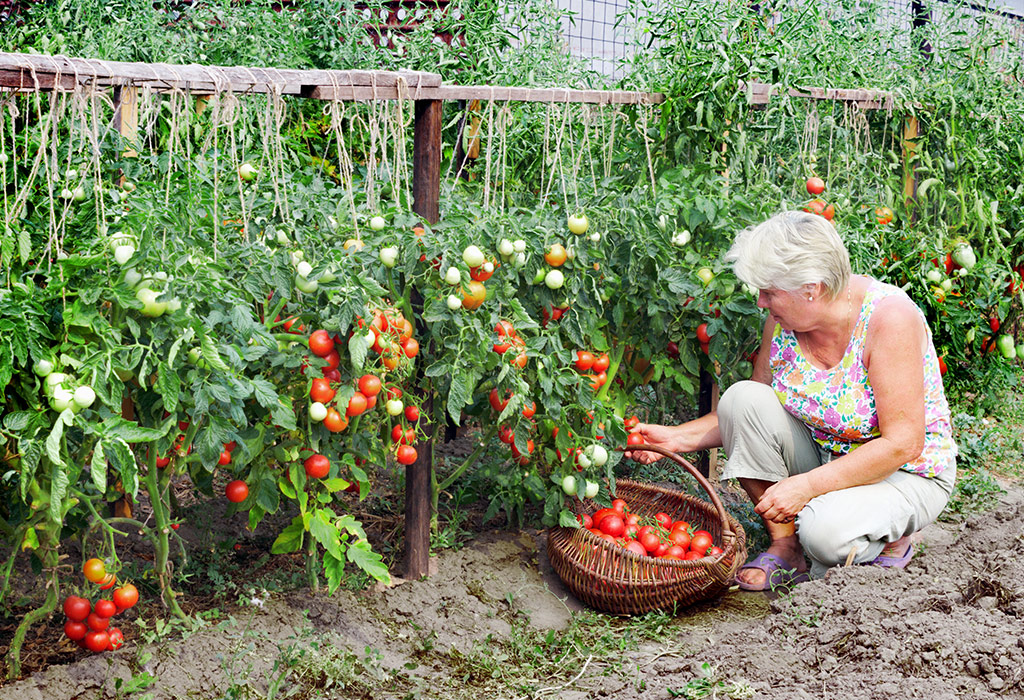 Additional Benefits That Gardening Offers
After the never-ending health benefits of gardening, let's move on to the other advantages that gardening has in store:
1. A Lovely Garden of Your Own
If you are into regular gardening, you will soon have your own beautiful garden to show off! Flaunt your creative skills by setting up a garden full of flowers and veggies. Customise your garden with beautiful walkways made of stones, proper lighting, and designing of the plants. Enjoy the attention you get when guests ask you for tips and tutorials!
2. Enhance Your Social Circle
Gardening can also be a fun group activity if you find like-minded friends. Introduce your children and elders at home to gardening and enjoy the magic of family time gardening. Looking at your garden, you'll most likely attract similar-minded garden lovers in the vicinity and start interesting new garden projects with them!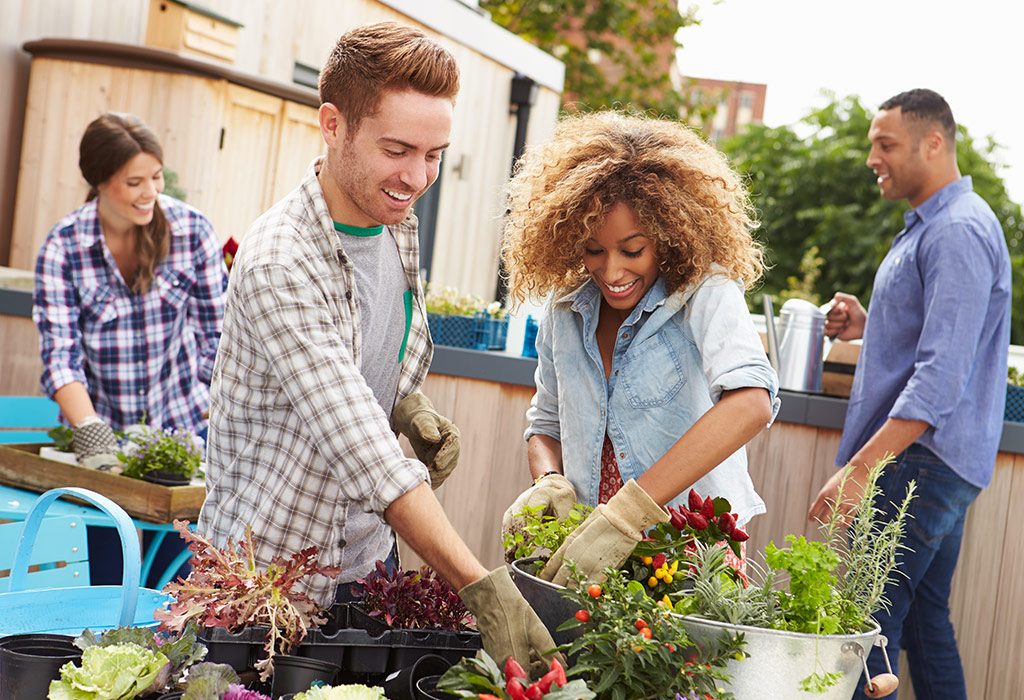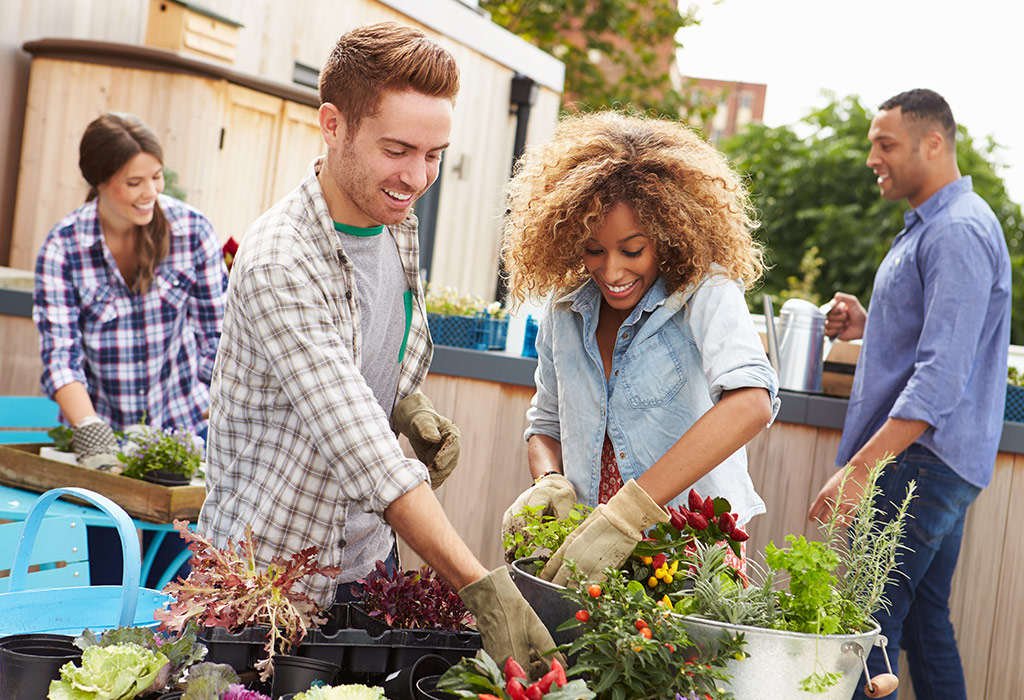 3. Fulfilling Social and Environmental Responsibilities
With the growing concerns of deforestation and global warming, growing plants and trees can be your step towards conserving nature! The more trees and plants you grow, the purer and fresher air you'll have to inhale! It creates a magnificent atmosphere for everyone. You can also grow grass that will invite wildlife, or set up small water bowls for birds to drink from! Gardening takes you a step closer to mother nature.
4. A Haven for Relaxation
Your garden can be your private haven for relaxation when you are not working on it. A breath of fresh air, the mild scent of the blooming flowers and all the greens around can actually be extremely calming for your mind and body. Enjoy some family time by having breakfast with your family in your garden. It's also a great place for doing yoga or aerobics in the morning. Throwing a lawn party for your friends and relatives can also be a great idea – set up a barbecue, a live cocktail counter, and some relaxing music.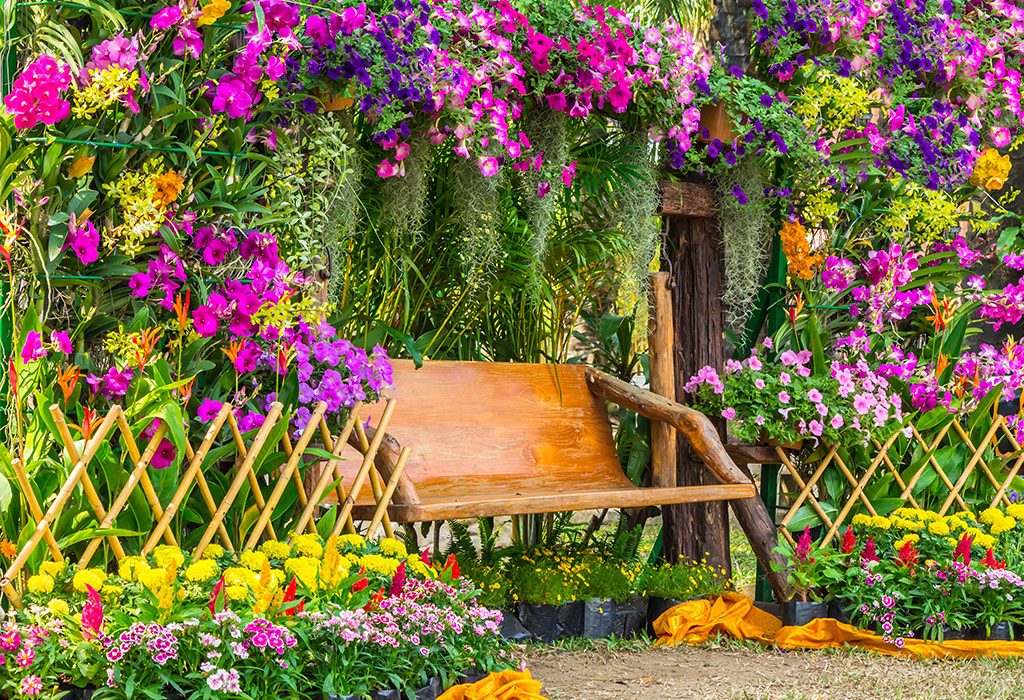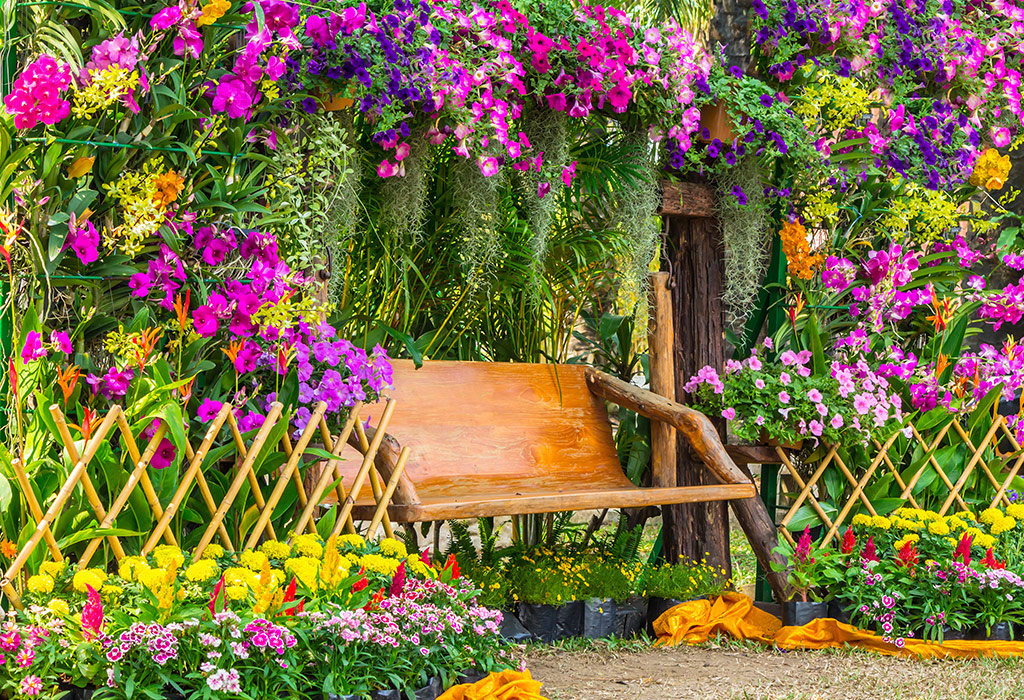 Precautions to Take While Gardening
The advantages of gardening surely outweigh the efforts undertaken to maintain a garden. However, while gardening can be an enjoyable and rewarding activity, there's no denying the repercussions of doing the task. Just follow these simple precautions while you are out enjoying your time in your garden, whether working or not.
Wear a hat while working in the sun. You may not realise how hot it is and may end up getting a sunstroke.
Wear gloves and sturdy shoes. This will protect your hands and feet from dirt, insect bites, and microbial infections.
Apply sunscreen. It will help protect your skin from sunburns and UV rays. Skin cancer is more common than you realise; sunscreen will help reduce the chances of that.
Take breaks in between if working in the garden for a long time.
The benefits of gardening as a hobby can be high after all the effort that you have put in! There's so much more that you can learn and create with your gardening skills than you can imagine. Be it a small terrace garden, potted plants in the balcony or a full-fledged lawn garden, the gains and benefits are unparalleled. You can create your very own green space to relax in every day. Add colourful flowering plants to make the perfect flower garden in your balcony or lawn. This will also attract beautiful birds and provide an incredible ecosystem for insects like bees that are important for our environment. So, go ahead and create your dream garden!
Also Read:
Tips and Ideas for Seasonal Gardening
How to Make Compost at Home
The Best Herbs to Grow at Home