Reconnect With Your Husband After Baby Comes Home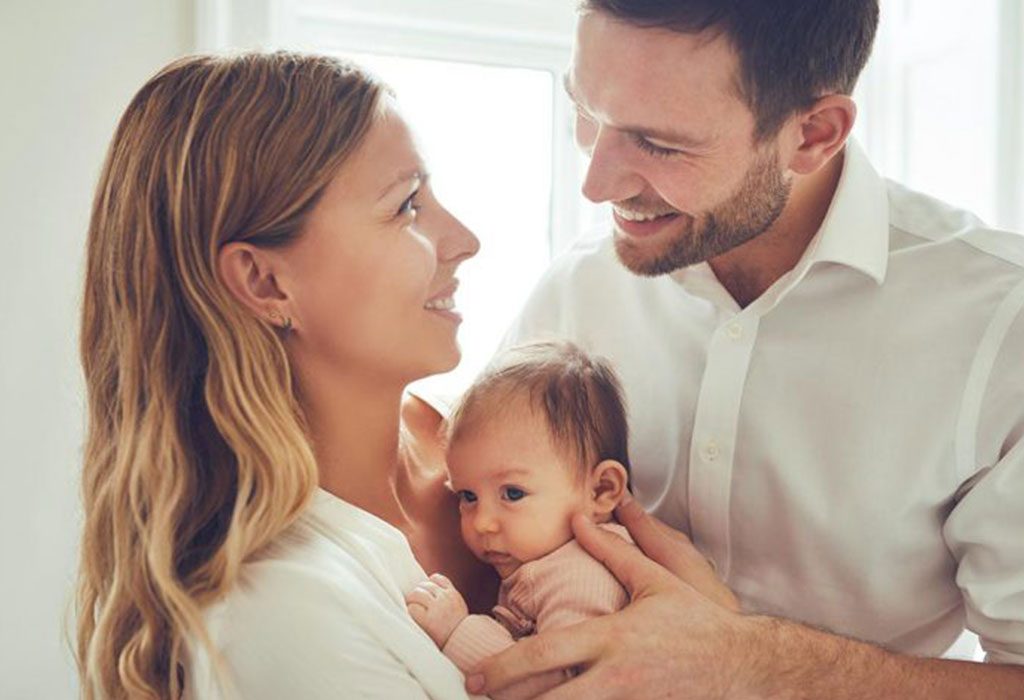 Parenthood is the time when many relationships truly get tested. There is frustration and confusion mixed with happiness. Sometimes, it is only over time that you realise how being a parent has driven you apart as a couple. Learn how to reconnect your relationship, emerge stronger and more in love.
While marriage is a wonderful union of two minds and souls, the true test of love comes when you become parents. Bringing up a child can be exhausting and all encompassing. There's the exhaustion of routine, frustration from managing finances, and of course, the constant demand for attention from your kids. The end result is a situation where, as a couple, you're overworked and starved of love and intimacy. Don't fall in this rut and instead find ways to reconnect with your partner.
Relationship Between Husband and Wife After Baby: 5 Ways to Renew Your Bond
1. Bridge Over Troubled Waters
It is definitely not a coincidence that mid-life crisis hits you exactly when you're settled with kids in tow. While constantly trying to balance work, home and kids, you tend to lose touch with the one person always holding your hand – your partner! Every once in a while, cast aside your guilt for leaving the kids behind with the in-laws or a close friend, and plan a date night with hubby to revive the romance.
2. Word Power
As a mom, you will invariably find two hands and twenty-four hours insufficient to raise a child. When you're bursting with pent-up frustration, it is natural to bombard your partner with your worries when he is home from work. Be smart and don't indulge in this blame game. Instead of seeing what's not being done, start praising and seeing what he's doing for you. It could be as small as folding his shirts or making you a cup of tea in the morning. You'll be surprised to see that your husband does more than he did with all your nagging!
3. Share The Pain
One of the biggest deterrents to reconnecting with your spouse after baby is that a baby changes the entire work equation couples were previously used to. Maybe your partner looked after the newspaper bills while you looked at the groceries. When you become a mom, you may feel completely inundated with responsibilities. Changing diapers and potty training will occupy centre stage in your mind. Talk openly with your spouse and don't assume he understands instinctively. Tell your partner you have your hands full and would like more participation from him.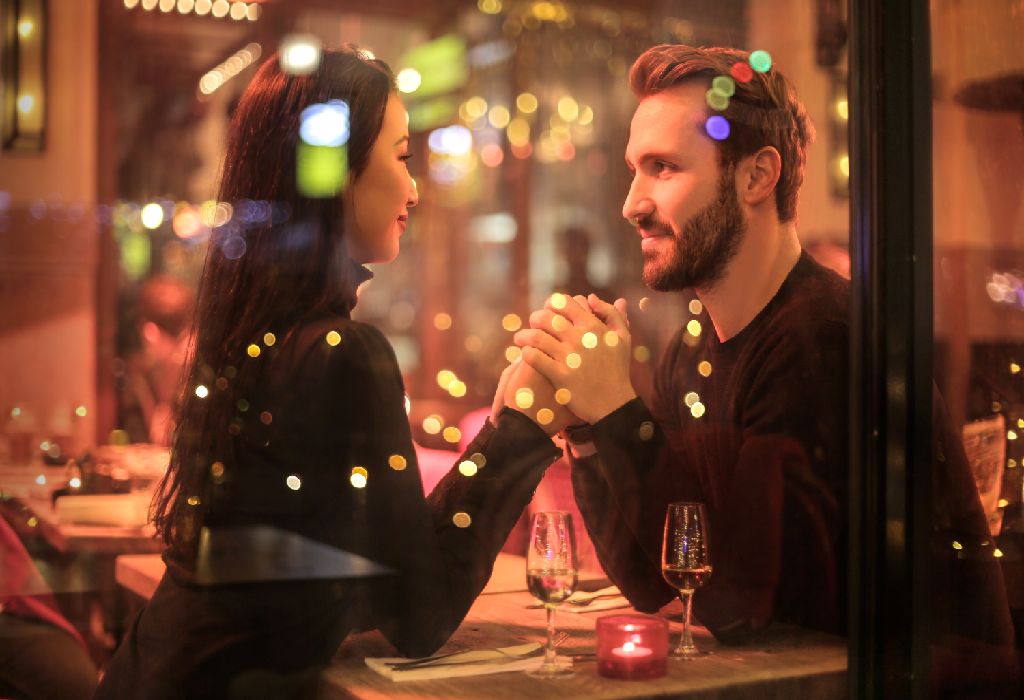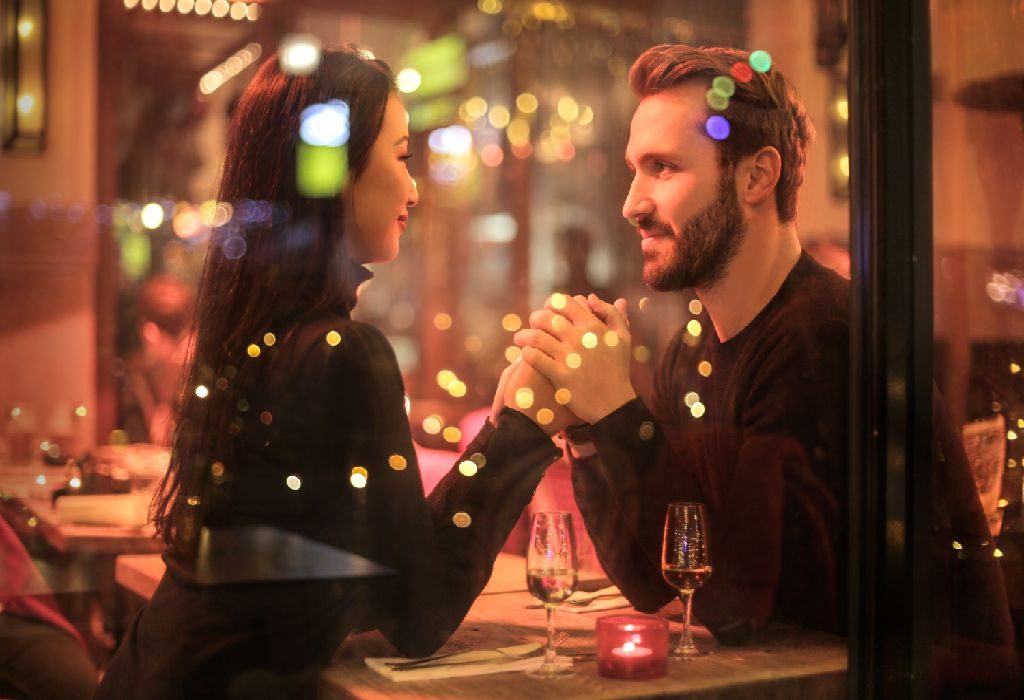 4. Say Aloud "You're Beautiful and in a Beautiful Relationship"
Once you become a mom, it may take time to transition back to the "sexy woman" figure. Be patient and don't be hard on yourself. Make sure you tell your partner to remind you of why he fell in love with you and how awesome you still look. Tell him you need that boost. This candid heart-to-heart will bring you both closer to each other. Appreciate the small and thoughtful gifts he gets you when you haven't slept for two nights looking after your colic baby. It could be as tiny as a misty note he left for you on the washroom mirror or the back rub he gave you after a tiring day at work. Give him a hug, say thank you and reconnect your relationship.
5. Beneath The Sheets
There seems to be an inversely proportionate relation between sex and parenthood. The more you're engrossed with your children, the lesser time you have for sex. While women understand sensitive gestures, men prefer more direct ones. Spend some alone time in bed cuddling, giving a massage, or just talking, once the baby has slept off. Spice up your bedroom life by making the first move. Why should men always be the one doing it, right? Sex leads to intimacy and will also keep your mood swings away. Make sure to have a fair bit of fun between the sheets to keep your love life thriving despite the hectic duties you have as parents.
A baby brings a huge truckload of happiness but also a lot of responsibilities. When you're figuring out how to reconnect with your husband, take a step back from all the chores and spend time with each other. It doesn't take much to get the spark back – all you need is faith and lots of love!