International Women's Day 2023 – History, Facts and Celebration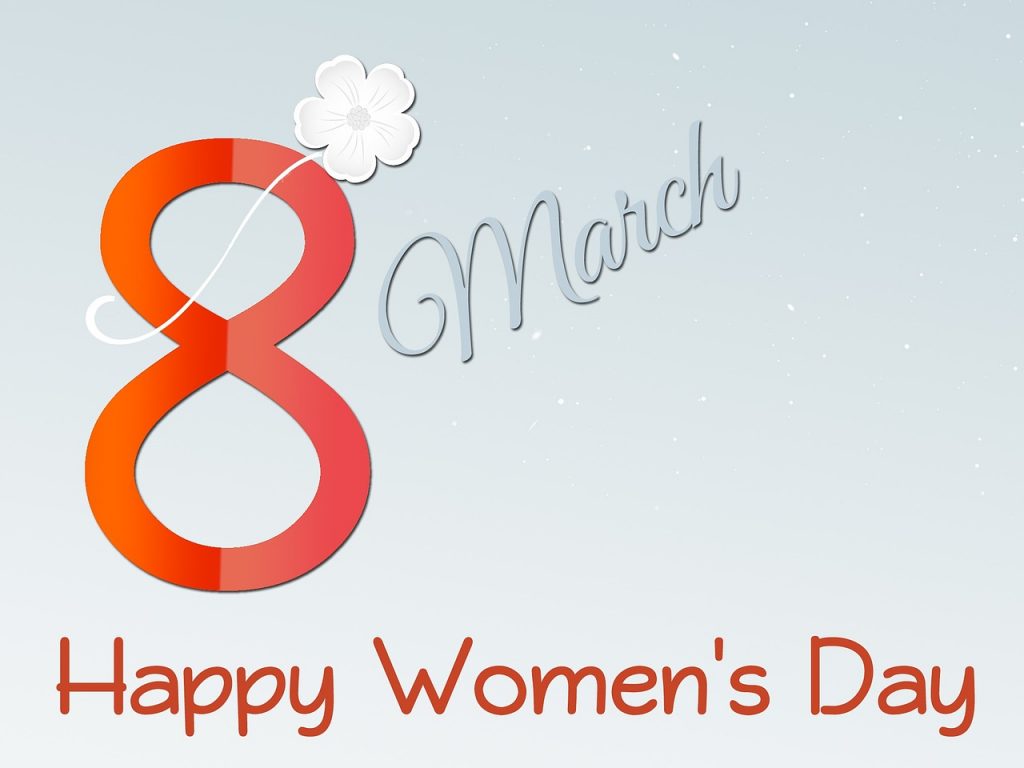 8th March is observed as International Women's Day every year and re-establishes the importance of women empowerment. Over the years, this day has lost its socio-political significance and has become a day when women are generally appreciated for their contribution to the world community. By understanding the history of International Women's Day, one can truly appreciate its significance.
More than 100 years ago, International Women's Day was recognized as the day when womanhood will be celebrated and cherished. The legacy of Women's day has its fair share of sacrifices and struggles ingrained into it. But today, it is seen as the day when the contribution of women to society, economy and politics is recognized and appreciated. By reminiscing the history and foundation of Women's day, one can come to fully understand the meaning of this day and celebrate it with full fervour.
The History Behind International Women's Day Celebration
In the year 1908, women workers in the garment industry had gone on a strike in New York. Their demands were for shorter working hours, better pay and improved working conditions. The strike was broken up to no avail. Consequently, in 1909, the Socialist Party of America celebrated 28th February as Women's day to commemorate and honour the strike of 1908.
In 1910, in Copenhagen, the Socialist International established an International Women's Day. Subsequently in 1911, Austria, Denmark, Germany and Switzerland rallies were organized which more than a million men and women attended while demanding the following rights for women – right to vote, right to hold public office, right to work, vocational training and end of discrimination on the job. In 1917, women in Russia went on strike for "Bread & Peace" resulting in the provisional government granting the right to vote for women.
Since then, over the years, 8th March has been observed as International Women's day across many nations and constituencies. This day is observed as an official holiday in the Soviet Union, and in China, women are given a half-day off from work to celebrate women's day.
When Is International Women's Day Observed Every Year?
International Women's Day takes place on 8th March each year to celebrate women's rights and encourage people to participate in the ongoing fight for gender equality. This year, 8th March falls on a Monday.
The Logo for International Women's Day
The International Women's Day logo is an arrowed circle in a loop with the female gender (or Venus) symbol at the inset.
The Role of the UN
The United Nations has been the most active and internationally recognized organization world over that has been linking Women's day with socially relevant themes. The UN has, over the years, brought many recognized and influential speakers as well as activists on board to represent the cause of women empowerment. Every year, a singular theme is chosen to celebrate Women's day, Women's week and Women empowerment month too. In the 1990s, the UN associated world peace with Women's day as a concurrent theme, keeping in line with the initial phases of women activism in the 1910s.
Over the years, the UN themes for Women's day have taken into consideration many burning issues such as violence against women, AIDS awareness, women's rights to education and work, alleviation of rural women, female trafficking, poverty, hunger, and conditions of women in under-developed countries.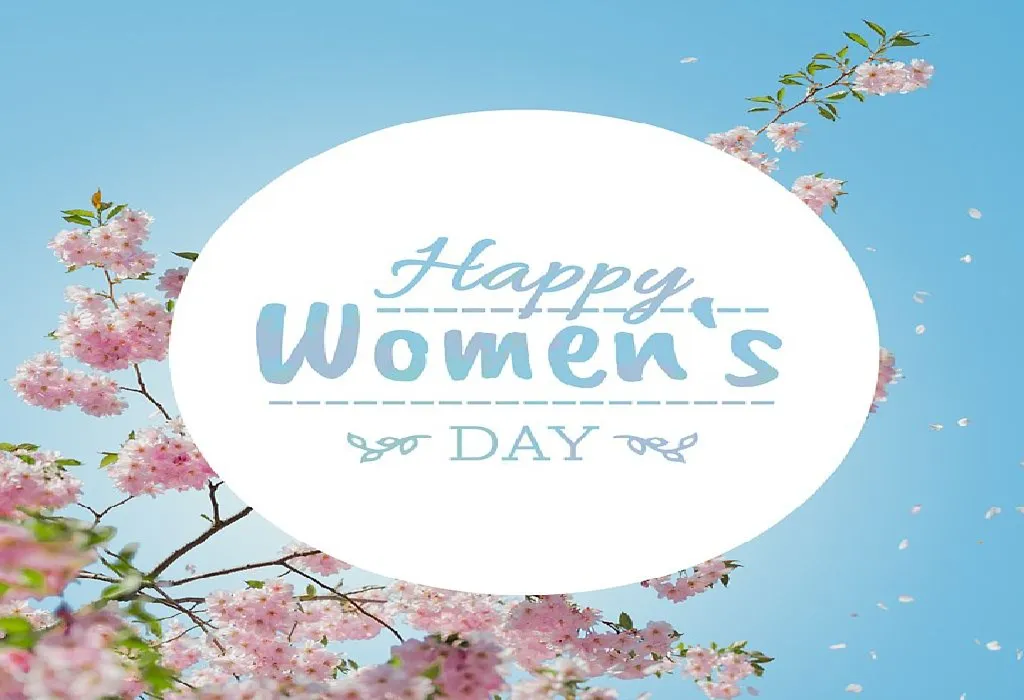 The Theme of International Women's Day
The theme for this year's International Women's Day is #ChooseToChallenge. This theme highlights the significance of challenging misconceptions and biases in the interest of building an all-inclusive and gender-equal world.
The theme chosen by the UN for International Women's Day 2023 is "Gender equality today for a sustainable tomorrow". This theme recognises the applauding work of women change-makers who are addressing climate change adaptation, mitigation, and solution for a sustainable future. The theme is in line with gender equality and women empowerment appertaining to climate change and sustainability.
International Women's Day Colors and Their Significance
Internationally, purple is considered the colour to symbolise Women's Day. Historically, purple was the colour that symbolised justice and dignity, and now it is employed to represent women. Green is also used as it is a symbol of hope.
Trending Hashtags for International Women's Day
The trending hashtags #WomensDay can be used on Twitter and Instagram. On Instagram, this hashtag currently has around three million posts.
This year's Women's Day hashtag is #BreakTheBias. The hashtag follows closely to challenging bias, stereotyping, and discrimination in communities, workplaces, and institutions for a gender-equal world.
Strike the International Women's Day 2023 pose by crossing your arms to show unity.
Who Can Extend Their Support on Women's Day
International Women's Day is not limited to any country, organization or group. No one government, charity, NGO, academic institution, corporation, media hub or women's network is solely responsible for this special day. The day belongs to everyone collectively everywhere. Gloria Steinem, the world-renowned journalist, activist and feminist, once explained, "The story of women's struggle for equality belongs to no single feminist, nor to any one organization, but to the collective efforts of all who care about human rights." So you can make International Women's Day your day and try your best to make a positive difference for women everywhere.
How Women's Day Is Celebrated Worldwide
While the day itself celebrates female empowerment worldwide, the way it's celebrated and acknowledged differs from country to country. Some organisations offer women a half-day off at work, while others celebrate this day by gifting each other flowers. Let's take a look at how International Women's Day is celebrated across the globe.
United States
In the US, the whole of March is celebrated as Women's History Month. This event was started in February 1980 when President Jimmy Carter declared the week of 8th March as National Women's History Week. Within the next few years, many schools across the country embraced the week as a way to achieve equality in the classroom. This idea was led by the National Women's History Alliance. It also received support from governors and city councils, who held special events and programmes to advocate female empowerment.
Italy
In Italy, International Women's Day is known as La Festa Della Donna. It is celebrated primarily by the distribution of bright yellow Mimosa blossom flowers. On this special day, bouquets of these flowers are sold on many street corners in Italy. The thought behind this is that people honour all the women in their lives by gifting them these flowers, which symbolise female strength and sensibility.
China
In China, 8th March has been celebrated as a national holiday since 1949. Many organisations offer female employees a half-day off work on International Women's Day to spend the noon celebrating. By 1986, 14 states in China had extended the celebrations to last for March's full duration.
UK
In the UK, International Women's Day is celebrated in many different ways while focussing on raising awareness of political and social issues affecting women. Events held around the country include exercise classes and gigs, panel talks, many of which try to raise funds for special charities dedicated to women's rights.
In more developed and developing countries, Women's day is now celebrated in a similar fashion to Mother's day. Every country has had outstanding women who have changed the course of its history and Women's day is seen as an occasion to celebrate those luminaries.
The history behind women's day is replete with multiple sacrifices and struggles which women have made in various professional and social situations. Even to this day, they continue to face discrimination on the grounds of gender and are trying hard to break free of these stifling social issues. If there is one thing that can be learnt from the history of women's day, it is this that we have come a long way, and women enjoy many liberties today that they didn't a century ago. Still, we have a long way to go and much needs to be done to cherish and respect the spirit of womanhood.
Also Read:
Fun Ways To Celebrate International Women's Day
Inspirational Quotes for Women's Day
Best Women's Day Quotes, Wishes and Messages