Important Days in September to Celebrate
In this Article
Apart from birthdays and anniversaries, it is important to celebrate major milestones and daily wins with equal importance. Celebrations reflect an overall attitude of gratitude for our achievements and enjoying what we have instead of focusing on what we lack or want in the future. Humans have celebrated rituals from olden times. A festival focus on some characteristic aspects of the community celebrating it, its religion or culture. Apart from folklore, a significant origin of festivals is agriculture. Thanksgiving and religious commemoration for good harvests are often blended into events that take place in autumn. Whether traditional or modern, these events fulfil specific communal purposes. They provide mass entertainment for locals, enlighten the current generations about ethnic topics and unite families and sections of the society who share common ideas or beliefs. There are numerous types of annual festivals in the world that often culminate in feasting. Hence, festivals are strongly associated with national holidays that are published to make participation easier. However, weird, funny, or impractical it may seem to set aside a day for a cause, celebration in any form help to relieve our stress, refocus our energies and nurture our psychological health.
Special Days to Celebrate in September
As per the Roman calendar, September derives its name from the Latin Septem meaning seven as it used to be the seventh month of the year. As January and February were added later, September became the ninth month of the year according to the Gregorian and Julian calendars. September has 30 days and it is the first month of the autumn or fall season in the Northern Hemisphere. Hence, it is called Herbst-Mond or autumn in Germanic. September was the month of the Roman god Vulcan who was associated with fire and the forge. After a fun summer break, many schools begin their academic year in September. Instead of fretting, look at the brighter side of September and make the best out of the wacky, fun, and weird holiday in September that will spice up our life. There's something for everyone in the September celebrations as the list of holidays proves it. The Anglo-Saxons called the month Gerst Monath which means barley month. Moreover, they harvested their barley crops during this month. September paves the way for new beginnings allowing everyone to shed their autumn skin. Whether the recognition is national or international, there are more reasons than one to celebrate the silly and serious observances of September. Apart from the local, global and historic events, here are some of the interesting and offbeat holidays to add a bit of cheer to your life in the month of September.
1. September 1 – American Chess Day
Die-hard fans of chess have a chance to celebrate their passion for their pastime game on this day. Whether you want to play the old-fashioned way or virtually, you surely need to strategize your next move to win.
2. September 2 – V-J Day
This day stands for victory over Japan Day. It commemorates the shift of favour towards the Allied nations by the US. The US bombing of Hiroshima and Nagasaki led to their ultimate surrender which ended World War II.
3. September 3 – National Skyscraper Day
This holiday is dedicated to the architecture of modern-day marvels and astounding feats of engineering. You can choose to either visit a skyscraper landmark in your city on this day or try to identify which skyscrapers from the photos of the city skyline.
4. September 4 – Newspaper Carrier Day
This day honors Barney Flaherty, the first paperboy to be hired for the New York Sun in 1833.
5. September 5 – Be Late for Something Today
If you're looking for a weird holiday to celebrate, consider this day that may give you an excuse to cut loose and be tardy for once.
6. September 6 – National Read a Book Day
This day calls all bookworms to indulge in reading in a guilt-free manner. Silence the noise created by technology and turn the pages of your favorite book on this day.
7. September 7 – Neither Rain Nor Snow Day
On this anniversary of the New York Post Office started in 1914, the name of this holiday is derived from the inscription written on the building "Neither snow nor rain nor heat nor gloom of night stays these couriers from the swift completion of their appointed rounds."
8. September 8 – International Literacy Day
Founded by the proclamation of UNESCO in 1966, this day reminds us of the importance of literacy as a matter of dignity and human rights. It raises awareness about the challenges of literacy that exists both locally and globally. It's a perfect day to donate a book to the nearby public library or school.
9. September 9 – National Teddy Bear Day
Give your old teddy bear a dust and give it a squeeze on this day. Donate a stuffed toy to children in hospitals or any care facility to relive your memories of childhood.
10. September 10 – World Suicide Prevention Day
This day is a reminder of the grim reality that every 40 seconds, someone takes their own life globally according to WHO. That's around 800,000 people worldwide annually. By understanding the importance of life, we can value it more.
11. September 11 – Patriot Day
This day is commemorated to nearly 3,000 people who lost their lives on 9/11. Three planes crashed into the iconic buildings of the Pentagon in Washington DC and the Twin Towers of the World Trade Centre in New York causing one of the most devastating terror attacks in the history of the USA.
12. September 12 – Grandparents Day
The first Sunday after Labour Day, this day is celebrated to treasure the bond between grandparents and their grandchildren. Spend some quality time with those who have so much wisdom, knowledge, and love to share.
13. September 13 – National Kids Take Over the Kitchen Day
Teach your kids some culinary skills and let them experiment with food creatively on this day. Allow the little chefs to take the lead as they prep up the meal for the day.
14. September 14 – National Coloring Day
This day inspires people to let their imagination fly into a colorful world as they take up any medium of their choice to brighten up their artwork and their day.
15. September 15 – Yom Kipper
Considered the holiest day in Judaism, another name for this day is the 'Day of Atonement'. People fast, pray with themes of repentance and do charity to observe this day.
16. September 16 – World Playdoh Day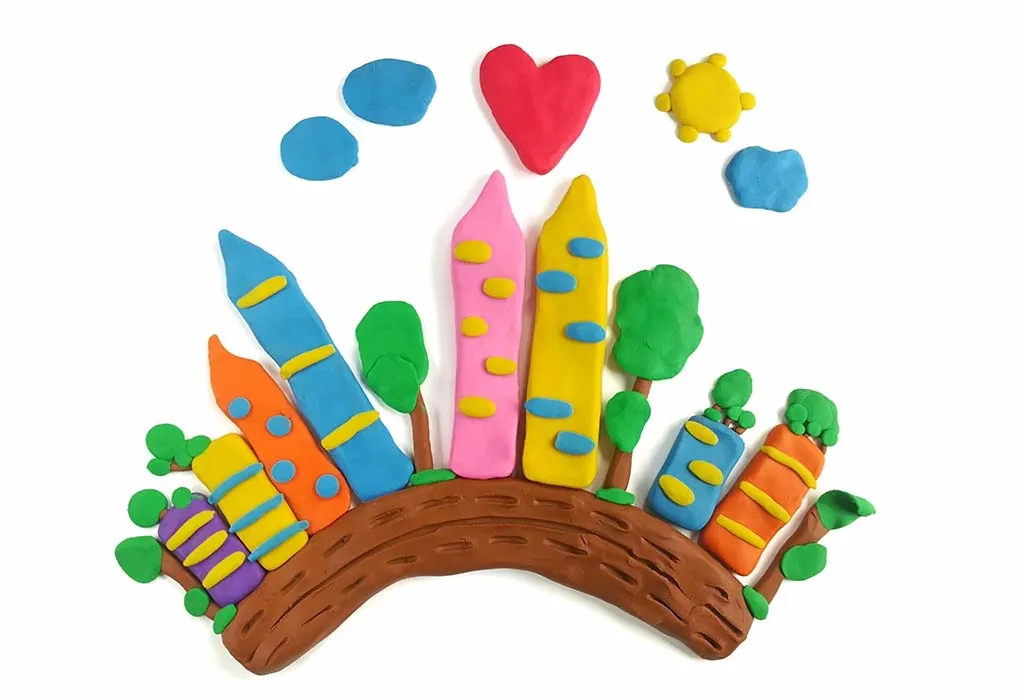 The perfect way to celebrate this day is by making a model with your favorite colorful clay.
17. September 17 – Constitution Day
Although voted two years later, the Constitution of the USA was officially signed on this day.
18. September 18 – National Dance Day
This day encourages all Americans to enjoy the art of dance as a creative outlet in order to promote a healthy lifestyle.
19. September 19 – International Talk Like a Pirate Day
This global celebration day fosters creativity and encourages visualization through the art of telling and listening to stories in as many languages as possible. A pirate-themed party will complete the celebration for the day.
20. September 20 – National Punch Day
The punch may be 'old school' but the punch is a more celebratory drink today served during special occasions. Whether store-bought or home-made, enjoy your bowl of different colored concoctions to observe this day.
21. September 21 – National IT Professional Day
Created in 2015, this day recognizes the technical contribution of all IT professionals who ensure our computer systems run seamlessly.
22. September 22 – World Car-Free Day
If you truly care for the environment, ditch your car today to do your bit to protect Mother Earth from pollution.
23. September 23 – Redhead Appreciation Day
This day is an appreciation of the uniqueness and beauty of red-haired people who most often stand out in the crowd.
24. September 24 – National Punctuation Day
Brush up your punctuation lessons from school on this day to get into a debate with friends about the Oxford comma.
25. September 25 – National Hunting and Fishing Day
This day emphasizes the importance of conservation by celebrating outdoor activities of hunting and fishing.
26. September 26 – Better Breakfast Day
Let's start this day on a healthy note by eating a nutritious breakfast that would energize us for the entire day.
27. September 27 – Love Note Day
Everyone likes being loved and appreciated. So, get creative and add a cute note of love to your kid's lunch box or send complimentary messages to friends on this special day.
28. September 28 – National Neighbor Day
Spread some kindness around the neighborhood on this day by baking some cookies for your next-door neighbor, inviting them for evening tea, or partnering with a community welfare organization.
29. September 29 – International Coffee Day
Treat your colleagues or employees this fall by applying festive activities to your workweek. Raising your coffee mug to help others find that spark of energy and joy during their long hours at the office is a simple way to recognize this day.
30. September 30 – International Podcast Day
The world has moved on from radio to podcasts available on the internet. Hence, this day is dedicated to promoting this media of podcasts and its associated technologies.
Celebrations are just not about throwing a party, having a blast, or spending a lot of money. There may not be any right or wrong way to celebrate a special event. It's about keeping in mind why we are celebrating and sharing quality time with the people who share the common thought to make the occasion unforgettable. Thus coming together in intimate groups or even remotely for a cause allows us to engage in activities relevant to our shared identities. Famous days in September may ignite emotions, fuel motivation, and trigger productivity in those who want to observe them differently. By adding certain meaning to our fun holidays in September, we can think positively about how to celebrate them in more creative and unconventional ways. However you choose to do it, it certainly uplifts our mood and revitalizes us for a new tomorrow.