International Labour Day – History, Importance, Celebration, and Quotes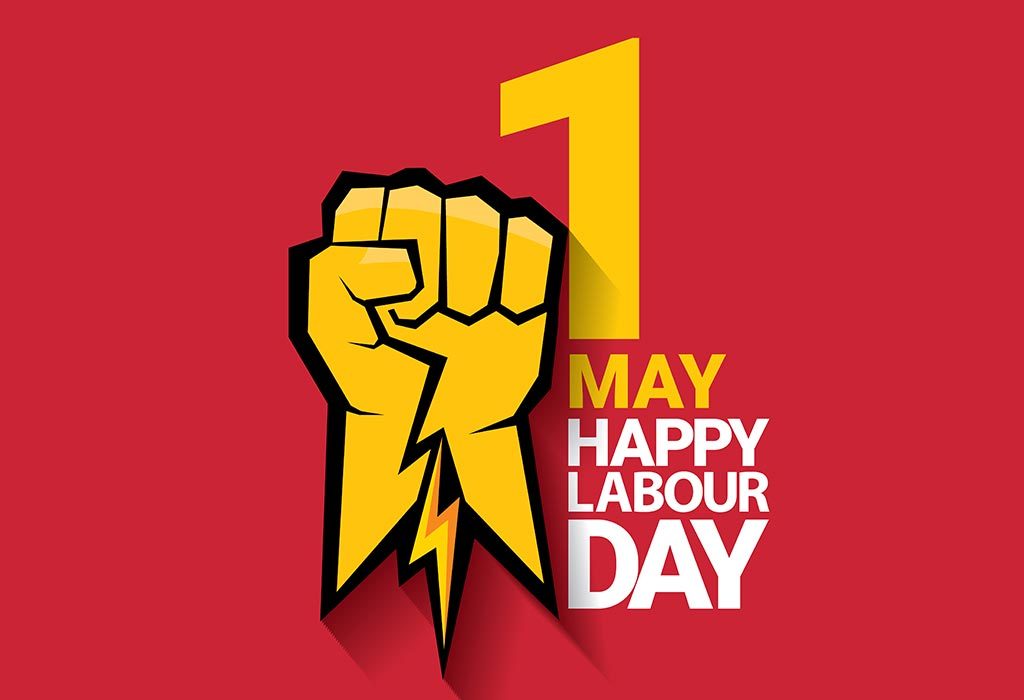 Labour Day, also known as 'May Day', is observed on May 1st every year. Labour Day is observed as a public holiday in many countries. But have you ever wondered why do we celebrate it? Do you know why Labour Day is celebrated on May 1st? Read this article to learn about this day. The article covers quick facts about May Day. Read on!
Why Is International Workers' Day Celebrated?
International Workers' day, also known as Labour Day or May Day, is observed on May 1st every year to celebrate the strength, dedication, and achievements of the working class. Dedicated to the working class, this day is also observed to raise awareness about issues like forced labour, minimum wage law, rights of migrant workers, etc. This Day is celebrated to encourage international labour associations. Moreover, labour unions and labour groups use Labour Day to fight for workers' rights. Although a lot of us (especially the working class) are not aware of the significance of May Day, we benefit from it. It is because of the strike by labours in Chicago in the year 1886 (demanding 8-hour working days) that we are working for eight hours. The 8-hour workday rule was established in many countries, including India. May 1st is recognised as a public holiday across many countries. In the United States and Canada, Labour Day is observed and celebrated on the first Monday of September.
History of International Workers' Day
In the 19th century, when Industrialisation was at its peak, labours worked relentlessly to meet the demands of the public. At that time, the working hours were as long as 10-16 hours a day. And the working conditions were not safe for the labourers. Due to this a number of workers faced difficulties, and some even died because of the unsafe working conditions and long working hours. To stop this and provide justice to the labour class, several movements took place in the late 19th century.
The eight-hour day movement was one such movement. This movement was initiated to set a specific time for work. Started in Britain in the early 19th century, the movement quickly gained popularity in other countries as well. The United States saw the first protest by the carpenters of Philadelphia who went on a strike demanding a ten-hour day. This demand became widespread in the 1830s. And in the year 1864, the eight-hour day quickly became a major demand of the Chicago labour movement. Following the previous attempts to bring the eight-hour day into effect, on 1st May 1886, a general strike took place in Chicago where thousands of people came together to support the movement. In the following days, more people joined the movement. On May 4th, when the police tried to disperse the crowd, it resulted in violence. A lot of people were injured and many people died. In 1889, a meeting was held in Paris by the Second International, an organisation of socialist and labour parties, that called for demonstrations worldwide to remember the Chicago protests. In the year 1891, May Day was officially recognised by the International Second Congress to be celebrated as an annual day.
How Is Labour Day Celebrated in Different Countries of the World?
Find out how a few countries of the world celebrate Labour Day.
In Algeria, Labour Day is observed on May 1st and is a public holiday.
In Ghana, the day is celebrated with a parade by trade unions and labour associations.
In the US and Canada, Labour Day is observed on the 1st Monday of September. Labour Day is an annual holiday, and people celebrate the achievements of the workers from various fields.
Communist countries such as Cuba and the former Soviet Union countries recognise May Day as an important event. Celebrations in these countries especially feature elaborate workforce parades.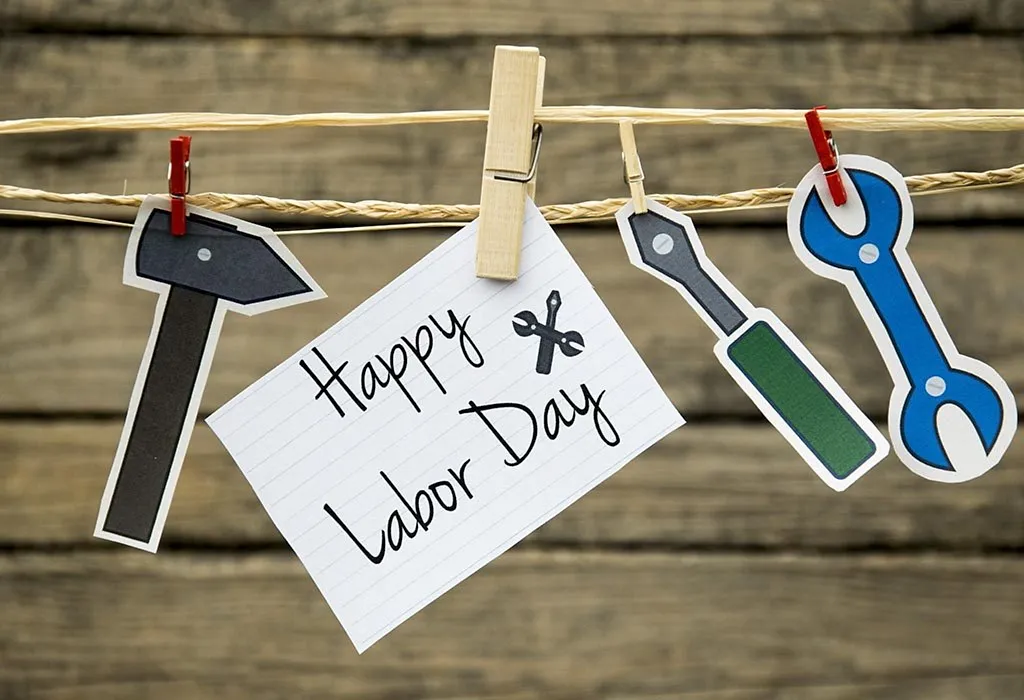 May Day in India
Here are some facts related to May Day in India.
May Day is known as Antarrashtriya Shramik Diwas in India and is observed on 1 May every year. It was first celebrated in Chennai in the year 1923.
Malayapuram Singaravelu Chettiar, the prominent communist leader of the Labour Kisan Party of Hindustan, organised the celebration.
The celebration took place at two places, one at a beach opposite Madras High court and the other at Triplicane Beach. In the meetings at these two places, he explained the significance of his party and the labour movement in general.
He also declared that Labour Day or Majdoor Divas would be a holiday.
Labour Day Themes
Some of the themes are mentioned below:
The theme of International Labour Day in the year 2022 was "Universal Social Protection to End Child Labor"
The theme of International Labour Day in the year 2021 was "International Workers' Memorial Day (IWMD)"
The theme of International Labour Day in the year 2020 was "Maintaining Safety and Security at the Workplace"
The theme of International Labour Day in the year 2019 was "Uniting Workers for Social and Economic Advancement."
The theme of International Labour Day in the year 2018 was "Uniting Workers for Social and Economic Advancement".
The theme of International Labour Day in the year 2017 was "Celebrating the International Labour Movement".
The theme of International Labour Day in the year 2016 was "Celebrating the International Labour Movement".
The theme of International Labour Day in the year 2015 was "Construct the Future of Cameroon in Peace, Solidarity and Decent Work".
World Labour Day Quotes
Given below are some quotes on Labour Day that you should read. You can also read out these quotes to your children and make them understand that there is no shortcut to success. One must work hard if one wants to get ahead in life.
"Before the reward, there must be labour. You plant before you harvest. You sow in tears before you reap joy." ― Ralph Ransom
"A man is not idle because he is absorbed in thought. There is a visible labour and there is an invisible labour." ― Victor Hugo
"It is only through labour and painful effort, by grim energy and resolute courage, that we move on to better things." ― Theodore Roosevelt
"No work is insignificant. All labour that uplifts humanity has dignity and importance and should be undertaken with painstaking excellence." ― Martin Luther King, Jr
"Sometimes it's important to work for that pot of gold. But other times it's essential to take time off and to make sure that your most important decision in the day simply consists of choosing which colour to slide down on the rainbow." ― Douglas Pagels
"The best way to find yourself is to lose yourself in the service of others." ― Mahatma Gandhi
"A hundred times every day, I remind myself that my inner and outer life depend on the labours of other men, living and dead and that I must exert myself in order to give in the same measure as I have received and am still receiving." ― Albert Einstein
"I've learned from experience that if you work harder at it and apply more energy and time to it, and more consistency, you get a better result. It comes from the work." ― Louis C.K
"Without ambition one starts nothing. Without work, one finishes nothing. The prize will not be sent to you. You have to win it." ― Ralph Waldo Emerson

"No human masterpiece has been created without great labour." ― Andre Gide

"I've heard of nothing coming from nothing, but I've never heard of absolutely nothing coming from hard work." ― Uzo Aduba

It is labour indeed that puts the difference on everything" – John Locke
International Labour Day is a significant day for the working class worldwide. It has continued to symbolise the strength and unity of labour forces that drive our economy.
Also Read:
World Milk Day – Information, Date, History, Activities
Yoga Day Celebration – History and Significance
Global Handwashing Day – Significance and Tips to Celebrate