International Women's Day! Why Only One Day for Us?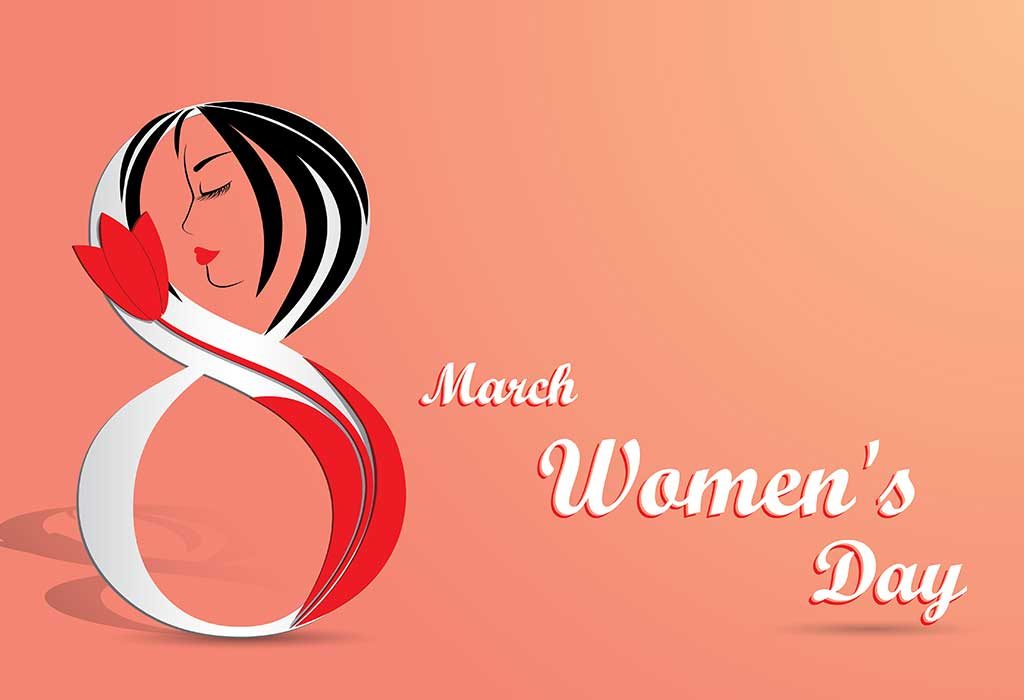 8th March is here. Its time when social media picks up women issues like emotional and physical health, maternity and domestic abuse to name a few. There are placards seen at places where women protest and get covered by newspapers and television channels to propagate the International Woman's Day(IWC).Why do we have to wait for this day to upgrade our existence? Why the other 364 days we cannot demand respect. Infact, why do we even want special attention at all? Women today are empowered and confident. Seeking a certificate of sustenance on a particular day is clearly an indication of weakness. According to me, the problem lies in the pysche of women themselves and to an extent they are not at fault. For years women have been exploited and treated as objects. Women's liberation has been upfront only in the 21st century. For decades women were taught how to be submissive, docile and sacrificing. No one taught our gender how to be happy, independent and responsible. Although, a large section of society has reformed its frame of mind towards women, parts of rural India is still untouched by any kind of liberties for the fairer sex. They are still subjected to domestic violence, unhygienic sanitation and mortality.
It is time that We, the modern Indian women stand up and create a transformation for the weaker sections of the society who cannot afford to evolve at their own expense. We certainly don't have to open an organisation or set up a big infrastructure to do so. In our little ways, we can surely make a difference. For instance, we can educate our maids and their children, teach them the importance of hygiene and proper sanitation, make them aware of their rights as a citizen of this country and moreover as a woman. We can also promote them to not tolerate abuse and exploitation. We have to educate them the importance of delivering a healthy child no matter it is a boy or a girl. We should discourage gender detection and abortions that follow. It is our moral duty to make them understand that as a woman herself, a mother cannot let go of her unborn girl child. Once we create confidence in the otherwise obsequious, there will be imperative change in the paradigm. This is because, the change shall soon have a chain reaction and effect a large section eventually. Women themselves have to take up this project instead of waiting for the men to protect them. I was in an event yesterday, when I was impressed by a scholar's speech. He said being a woman is certainly a supreme achievement and not a deep fear. The day all women around us realise this sentiment, there will be no stopping them. Women are genetically privileged to be what they are. They have strength to nurture life, look beautiful and juggle effectively.
2019 brings with it various accomplishments of women around the globe. In Saudi Arabia, women can finally drive. Yes! They were'nt allowed earlier. Spain has a new cabinet with most of the ministers being women. There have been record number of female candidates for the house of representatives in the US and most of them are women of colour. Coming back home Priyanka Chopra made it to the Forbes list, Mithali Raj excelled in cricket while there were more women like them spreading their positivity around them. If these women can bring on the change why can't we? It's time to execute our dreams rather than just talking about them. Let us eradicate the need to have one day in a year to ourselves. Let's rule the world and own it. Let's lift fellow women and over rule the possibility of denial. Let's create a change! Let's be the change.
Disclaimer: The views, opinions and positions (including content in any form) expressed within this post are those of the author alone. The accuracy, completeness and validity of any statements made within this article are not guaranteed. We accept no liability for any errors, omissions or representations. The responsibility for intellectual property rights of this content rests with the author and any liability with regards to infringement of intellectual property rights remains with him/her.