Four Mom Entrepreneurs Share Their Inspiring Stories!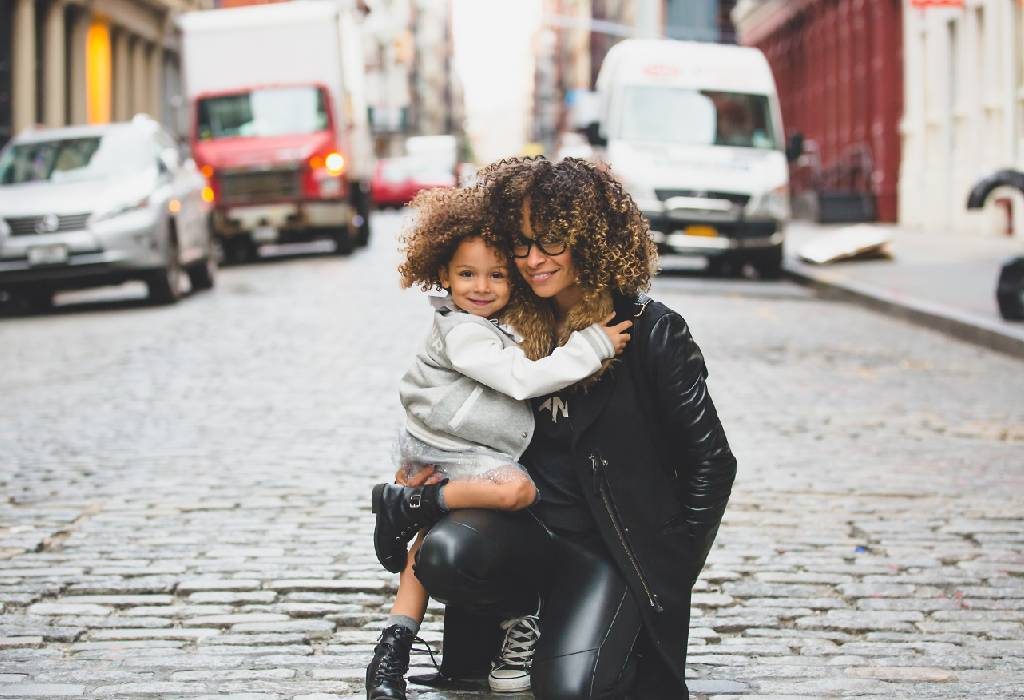 Have you ever wondered the secret of successful people? How simple ideas grow to become full-blown businesses, all because someone had the passion to pursue their dream? All of us have the capability to create something wonderful. As a reminder of this, we have brought you 4 stories of mom entrepreneurs – told verbatim – and we promise they are going to leave you inspired, charged and delighted!
Vani and Richa, sisters in law and business partners, came up with the idea of D'chica after little Devyani entered their lives. Vani was already running a successful online marketing consultancy firm when she was blessed with a beautiful daughter. Richa, a Pearl Academy graduate with a keen eye for fashion, fell in love with the little girl at first sight.
They realized they loved dolling up their darling angel and figured they had the knack for spotting stuff that would make babies look adorable.
Richa, who was on a 3 month sabbatical from her high flying brand management job, and Vani combined their talents in Designing and Marketing and launched D'chica (cover image). At D'chica our guiding principle is to put all our heart into creating every product. After all, every little girl deserves love and all the good things in life. D'chica is our attempt to create beautiful accessories for little princesses everywhere.
2. The Original Knit
"It took 12 years of work as an HR professional, a subsequent sabbatical and a mind-altering trip to my hometown Mandi, Himachal Pradesh that made me shift gears and tread on the path of entrepreneurship.
MY STORY:
I remember how once while looking for a pair of booties for my son, I stumbled on a foreign website selling these beautifully crafted crochet ones and wished for its availability in our country too. I think the picture got stuck in my mind somewhere but never thought of working upon that impression. In March 2014, when I went to my hometown, I saw my cousin's wife knitting crochet booties and gifting away to people. I said to her, "Let us start selling your creation." It was at that particular moment I had the conviction that this could be the idea which, if worked upon effectively, could blossom into a business for me.
I started making the samples of booties in different patterns and passed them on to some local women of my hometown for further production so that I could sell stuff on my Facebook page. After getting good response as my stuff started attracting lots of eyeballs, I involved more women to work upon the patterns – all designed by me – and also added variety to my repertoire. It gives me immense pleasure to think that today, we are a strong family of 100+ crafters, styling products ranging from hand-made crochet frocks, pants, caps, sweaters, hair-bands, bags, photo-shoot props – all available in fashionable and innovative designs for little ones up to the age 3. We have also introduced beautiful crafted purses for women that go well with any attire. The need to reach out to more and more people encouraged me to sell my items on FirstCry and the decision has been worth it.
MY INSPIRATION:
Already into our second year and going stronger than ever, each passing day inspires me to better myself at what I do. But yes, seeing the lack of functional yet beautiful hand-made products at an attractive price in the baby market motivated me to realize my dream of becoming a woman entrepreneur. Today, I don't shy away from saying that I am really proud of my wonderful merchandise. Also, the immense satisfaction I get by helping underprivileged women through their involvement in my venture cannot be described in words. I strongly feel that that's the best outcome of all my efforts.
MY BUSINESS MANTRA:
Move from the necessities to something stylish and from the ordinary to exclusive."
3. Peach Girl
Its been almost two years since the amazing journey towards building our brand "Peach Girl" began. It's a common saying that precious things are always handed down from one generation to another. Peach Girl has been no different; it has been handed over by my mother and in turn I've dedicated it to my daughter.
Peach Girl is a treasure trove filled with unique and innovative designs for young girls, which keeps constantly reinventing itself with every growing stage. A lot of my inspiration comes from the uniquely quirky and creative nuances which are constantly babbled by my little one – from collecting names, titles and colour combinations to combining and forming beautiful collections – all in all a deeply fulfilling and enriching journey.
4. Twisha
Being a mother of two toddlers brought out the realization of a dearth of kids' ethnicwear as a category. Way back in the nineties, the market did not offer friendly, stylish and ready to wear kids' ethnicwear for mothers. Xpressions was created to fill up this void in the market.
For 15 years we have strived to understand the market and have been leading suppliers to all major brands. With so many years of experience in vendorship, we have created 'Twisha' as an exclusive ethnicwear brand to give customers a complete and pleasant experience of shopping in the comfort of your home. We strive for excellence in design, quality, technical details and service to our customers.
Bravo, Moms! It is stories such as these that remind us of the strength and ability within us. Do you also run a business of your own? Or are you planning to become a mompreneur? Share your stories with us too!