Gujarati Khatta Dhokla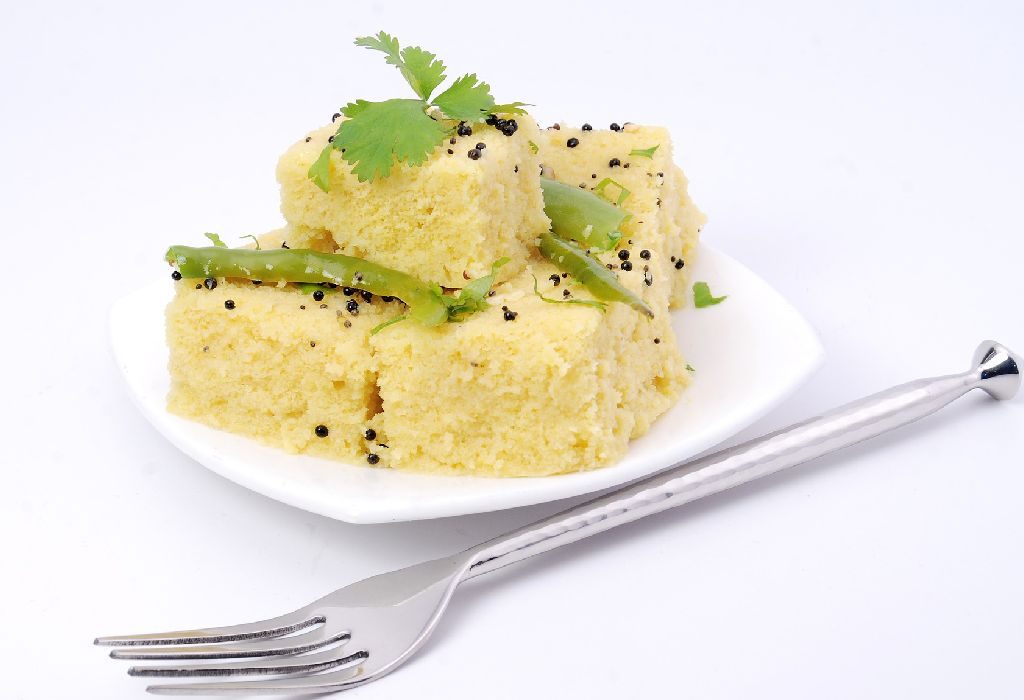 In this Article
This dish deserves to be known as the king of Gujarati cuisine, given its importance in Gujarati households. Khatta dhokla gets its name from the fact that it's made by souring rice and lentil with sour curd. If you are planning to prepare khatta dhokla, you have to plan a day in advance, as proper fermentation is required for the sourness to develop. In terms of taste, this traditional Kathiyawadi cousin of the 'khaman dhokla' has its own true blue fan following.
| | | |
| --- | --- | --- |
| Serves | Preparation Time | Cooking Time |
| 8 People | 30-35 Minutes (overnight soaking) | 40-45 Minutes |
Ingredients
300 g rice, uncooked
150 g urad dal, uncooked
75 g cup curd
6 to 8 green chillies, ground
1 tbsp ginger, grated
¾ tsp soda bi-carb
3 tbsp oil
¼ tsp asafoetida
Salt to taste
For Garnishing
1 tbsp oil
½ tsp cumin seeds
½ tsp mustard seeds
½ tsp sesame seeds
1 tbsp coriander, chopped
Method
Step 1
Soak rice and urad dal separately overnight. Next day, blend with curd and hot water in a mixer to form a smooth paste.
Step 2
Leave to ferment for at least 6 to 7 hours or overnight.
Step 3
Next, make a paste of the green chillies and ginger.
Step 4
Add to the batter soda bi-carbonate, oil, asafoetida, green chilli paste and salt. Mix well.
Step 5
Grease a steel thali with a little oil (flat metal plate with low rim) and pour enough batter so as to fill half the height of the thali.
Step 6
Sprinkle a little ground pepper on top.
Step 7
Steam for about 10 minutes in a cooker without the whistle.
For Garnishing
Step 1
In a small vessel, pour oil. Add mustard seeds, cumin seeds, sesame seeds and curry leaves. Once the cumin and mustard seeds start popping, remove from flame and pour this mixture on the steamed dhoklas and sprinkle chopped coriander.
Step 2
Cut into pieces and serve with green chutney.
Nutritional Information
| | |
| --- | --- |
| Calories | 960 Kcal |
| Proteins | 4 .4 g |
| Fat | 45.8 g |
| Carbohydrates | 92.2 g |
| Cholesterol | 11 mg |
| Sodium | 449 mg |
| Potassium | 1507 mg |