Fun Baby Shower Word Scramble Games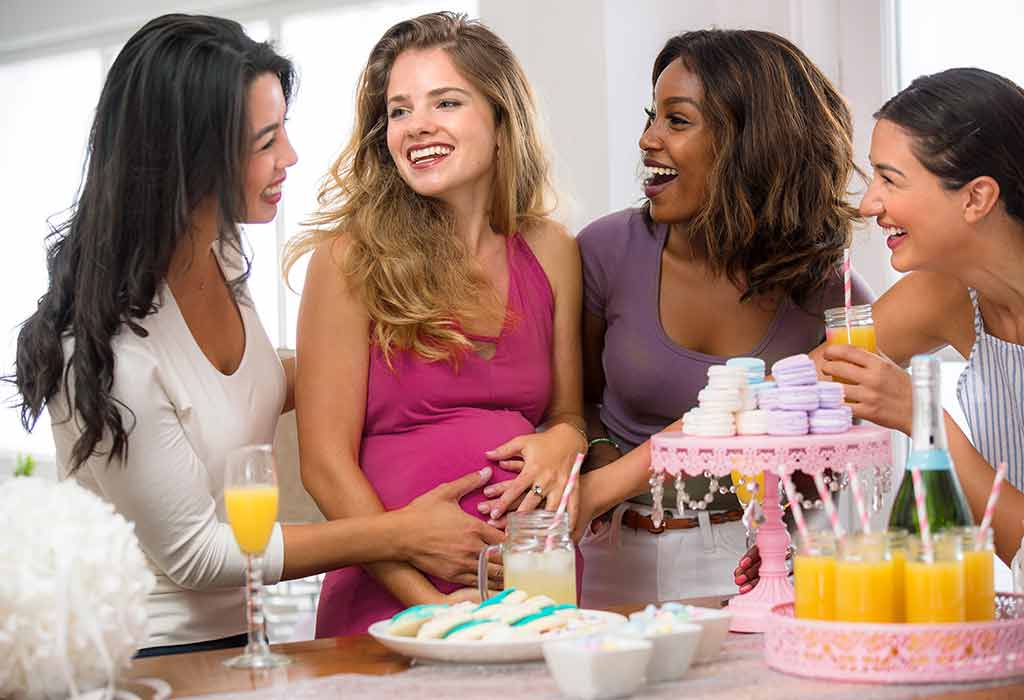 Word scramble games are always interesting to play, whatever be the occasion. They are food for your brain and help in improving your vocabulary too. It stimulates learning and your brain activity. It also helps in strengthening your problem-solving skills. What if you plan to play scramble on your baby shower? Won't it be that fun and exciting? The answer is a resounding yes! It will keep the guests entertained and engaged too. Also, it is easy to prep up for the
game
. All you need are some scramble puzzle printout sheets and a set of pens. So, keep reading for some thrilling baby shower word scramble game ideas for that baby shower you are
planning
and make the day extra special and extra fun for the expecting mother!
Baby Shower Word Scrambles for a Baby Boy
If you expect a boy and have decorated everything accordingly, your word scramble should also match the decoration! So here are some baby boy shower word scramble ideas:
Who doesn't love snow? And if your little one is about to be born in the snowy months, this theme will be most suitable for you. The vibrant blue word scramble sheets with snowflakes printed on them are ideal party props.
Designed with beautiful blue, red and white colors, this scramble sheet is sure to match your party décor. This game will surely set the party mood with cute little nautical symbols like jellyfish, whale, boat, anchor, and tube. Also, the sheet has many words related to pregnancy to test your knowledge.
Are you excited to welcome your baby boy real soon? Want to throw a baby shower party with lots of fun. Add this mustache theme baby word scramble game to your party.
These giant animals never fail to amaze our naughty boys. If you choose to put up a dinosaur-themed party, these sheets will be a perfect match for your party! The cute little dinosaurs printed on the sheets are adorable.
Baby Shower Word Scrambles for a Baby Girl
If you are expecting a girl child and have decorated everything accordingly, your word scramble should match the decoration too! So here are some baby girl shower word scramble ideas:
Girls have a fascination for pink colors. It would be lovely to print these lovely pink-colored sheets with beautiful flowers on them. These sheets will add to your party decoration. Also, the word scramble in this theme is designed to enhance your baby products knowledge. The baby shower word scramble answers are attached along!
As they say, daughters are daddy's princesses. This special bond is worth cherishing, and hence the princess theme party will sure be a hit. Print this princess theme baby shower word scramble, and everyone is sure to love it!
Baby Girls love playing with teddys and dolls. Their love for soft toys should be your drive for this party theme. So, later when your little girl looks at the beautiful party pictures, she will love it to the core!
Are you a nature lover and want your girl to be the same? If yes, these word scramble sheets with pink backgrounds and little cute animal prints on them will be a perfect match!
Baby Shower Word Scrambles for Everyone
Now we'll be sharing some other cute ideas that will suit any party theme, irrespective of the child's gender. For some, it could be easy, while for others, it could be a difficult baby shower word scramble game. So, let's get started:
So, everything at the party must be full of colors. So why not keep something which is different and yet utter-cool. So here is this cool black and white theme word scramble sheet with some mind-boggling scrambled words. It will give your guests a good brain activity and that kiddish competitive feel to win the game.
Your little one will be your beloved once they take birth. So all you beautiful mothers, as a sign of love towards the little life growing inside you, why not print these heart theme word scramble sheets for some fun time at the baby shower.
Is it autumn right now? Or is your baby due in any of the autumn months? Or do you have a liking for this season? These autumn sheets will appropriately justify this beautiful season of fall.
All infants usually are night owls. Nights of endlessly feeding, crying, clearing the poop, and then feeding again define early motherhood. But all of this is a worth it experience to have. So, as a dedication to your near future, why not keep an owl theme word scramble game. Also, these peach-colored sheets with an owl sitting on top are really cute to put up for a party!
Confetti is everybody's favorite party prop. They symbolize prosperity and fertility. This theme is easy to put up as most things you will find readymade in the market. Print these super cool confetti word scramble sheets to match up the aura around to add more fun to your party!
So there you go, some great word scramble game ideas for your baby shower party. If you want, you can play around with words and put up some words of your choice. You can even make this more competitive by setting a baby shower word scramble time limit. Till then, enjoy your pregnancy and have a fun-filled baby shower!
Also Read:
Baby Shower Trivia
Baby Shower Songs to Party
Interesting Baby Shower Gift Ideas