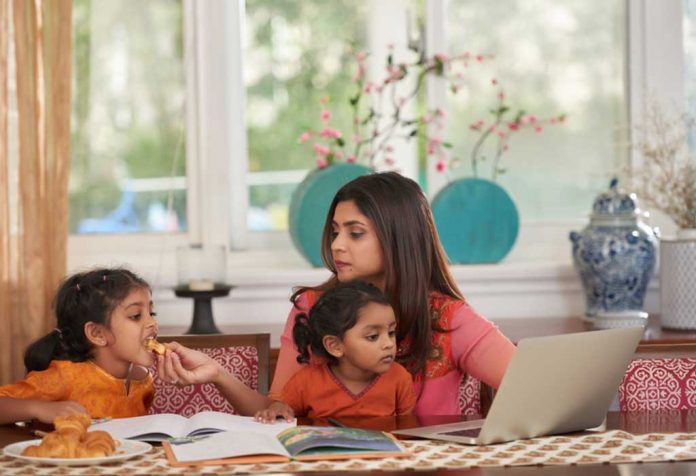 Last Updated on
Disclaimer- Kindly note that everything mentioned in this article is not completely related to me. It's based on my observation and understanding of the world.
Every family is different but deep down, the expectations of each family from its daughter-in-law is the same. They say that a new woman is born once she gets married, and now I know why. If she behaves the way she actually was before getting married she will be judged, disrespected, and maybe cursed for her upbringing. I feel being a housewife is the most underrated profession in this world. Yes, I will call it a profession because the duty starts from 6 am in the morning and there is no closing time. This is the only profession where the working lady doesn't get paid and is even exploited to the core. Also, there are no weekends for a housewife!
A housewife is expected to get up early and serve the needs of the entire family including her in-laws, kids, husband, and any other member (if there is any). She has to check if the maid is working properly (provided there is one), the driver is on duty (otherwise she should know how to drive so that the market work can be done), all the household bills are paid, the clothes are kept in the cupboard, the laundry is done, plants are being watered, food is made on time (according to the preferences of each member of the family), she should produce and raise healthy and intelligent kids, dress up in a particular way because she represents the family, serve the elderly members with medicine and specific food (if there is any), keep her husband happy and satisfied, organize everything during festivals, teach and take care of the kids, and the list is endless. In the middle of all this, she cannot get tired, can rest for a while (if there is no pending work), and should be available throughout the day. She doesn't have a fixed time for having her meals (she will eat when she has served everyone else), she has no time for herself, she doesn't cook any special meals of her liking, and she doesn't even demand anything.
For all that a housewife does for her family, she is never appreciated. On the contrary, she is taken for granted that it's her work and she should be managing it with utmost perfection. The phrase "there are no free lunches in this world" holds true even for a housewife. I'm sure there are millions of housewives whose dreams have been killed post marriage, many of them sacrificed their hobbies and jobs for their families, many of them wish to spend some time on their bodies and looks, many just want to take out a few minutes to read their favourite novel, and many just want to be appreciated and acknowledged.
I'm sure the best moments of all housewives would be when the husband says "you sit, let me cook today", "you sleep, I will take care of the baby", when the mother-in-law says, "you have warm chapatis today, I will make them for you", when the kids say, "mom, you are beautiful and you have the right to be tired", and when the father-in-law says, "you are my daughter, stay the way you are".
A girl since her birth has to face so many things emotionally and physically but the world still treats her with disrespect and doesn't treat her with equality. I request all the people to sit down once, analyse, and appreciate the lady of your house because if she is not happy, then your house would be a mess. I'm not saying that housewives don't love to serve their families but all they expect is that the people around her are understanding, sensitive enough, and considerate of what she is doing for them.
I will also request all the ladies out there to take out time for themselves. To do what you love, meet an old friend, learn to say no, build your own standards, show your family that you are worth a lot, and never let anybody take you for granted. A woman plays many roles of being a daughter, wife, friend, mother, daughter-in-law, etc. because in all this she forgets to be a woman herself. In the end, a housewife is not living her life, She is living the life of someone else's idea of a perfect housewife.
Disclaimer: The views, opinions and positions (including content in any form) expressed within this post are those of the author alone. The accuracy, completeness and validity of any statements made within this article are not guaranteed. We accept no liability for any errors, omissions or representations. The responsibility for intellectual property rights of this content rests with the author and any liability with regards to infringement of intellectual property rights remains with him/her.