How Relationship Changes After You Are Promoted As New Parent?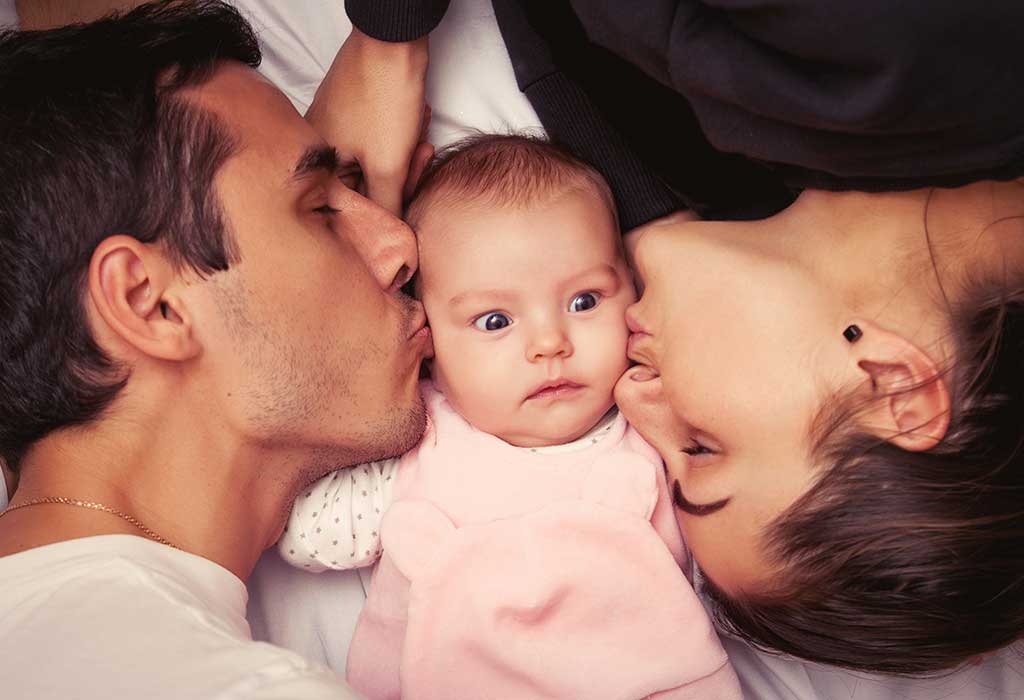 Being a new parent can put extra pressure on you and your partner despite the joy and happiness your baby's arrival brings along. So it's good to speak your hearts out as new parents because this will help keep your relationship strong. It will also help you know what a good job you're doing as new parents and making time for yourself and each other and the baby.
Relationship Changes After Baby
Relationships often go through huge changes after your baby's arrival. These changes can be both good and bad. It happens because looking after your newborn baby day in and day out can be very demanding. All your priority suddenly shifts towards your newborn. It's just not about you or your partner but your family as a whole, and you can work it together out.
Adjusting With Your Newborn
After your baby's is born, you and your partner are on constant duty as parents. Your baby is depends on you entirely for everything; your newborn will sleep a lot, but she will also wake up often during nights for feeding and nappy changes. She might cry a fair bit too, but as parents, you'll more than likely find your lives suddenly molded around your baby's routine – her feeding, sleeping, waking, and daily care timings. You may find it's not complicated but definitely demanding.
Less Sleep
Your mornings have a good start when you sleep well in the previous nights. With less sleep, you feel irritated and annoyed at everyone around you. When both parents do not get enough sleep, they mostly stay stressed out. It is when you tend to shout at each other or hurt their emotions without realizing it. Make it a habit to sleep when your baby is sleeping.
Helplessness and Frustration
Becoming new parents can require a big emotional space. It is a big deal to take care of an infant who is completely dependent on you for everything. When your baby cries incessantly, and nothing works to calm her down, it is obvious to feel sad, anxious, frustrated, and everything that is bad. With the additional needs of some babies, it is completely natural to feel helpless and frustrated at moments. Accept it as a part of the process.
More Conflicts, Less Time, and Less Freedom
A couple often experiences more conflicts after the baby is born because all of a sudden, in your life, you have way too many things to do and think about simultaneously. Suddenly, you might feel like you have less time to think about your partner's needs and the other way round. Also, in adjusting to your baby's routine and needs, you might often end up getting lesser sleep and more expenses. You have more responsibilities for your family and the newborn while less time for yourself for the first time in your life. These can pile up to become reasons for frustration and conflicts between you and your partner. Thus, most times, you end up arguing, avoid open conversation, and feel bad and confused.
What to Do to Avoid Such Issues?
Negotiating your roles and sharing expectations is a good parenting practice while teaming up your bond. It is better to work out who'll take up what responsibilities once the baby arrives, whether you and your partner want to do things differently during pregnancy.
Remember, it's also important to be flexible and review your plans from time to time! Life will keep changing and will become more challenging as your baby grows up.
It can help to focus on how much you're learning as new parents and how well you're taking care of your newborn, as these count as real achievements. Despite all chores, it is imperative to make time for each other as a couple that can help boost your relationship.
Disclaimer: The views, opinions and positions (including content in any form) expressed within this post are those of the author alone. The accuracy, completeness and validity of any statements made within this article are not guaranteed. We accept no liability for any errors, omissions or representations. The responsibility for intellectual property rights of this content rests with the author and any liability with regards to infringement of intellectual property rights remains with him/her.