Can You Imagine a Perfect day for a Mother?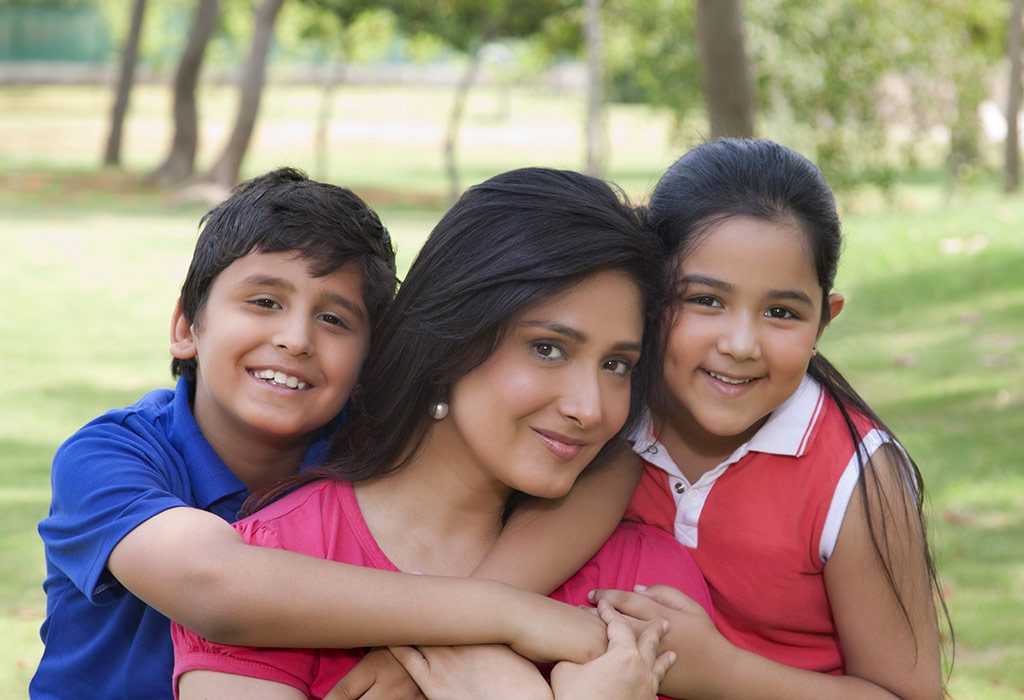 It was a perfect day. She is a housewife and a mother of two, a boy who's 3.5 years old and a 6-year-old girl.
In the morning, Mom woke up feeling fresh at 6 am, as she had had a good night's sleep. None of her kids had woken up the previous night screaming because of some dream, for peeing, or for drinking water or for their bottle of milk.
She had her cup of tea and headed back to the kitchen to prepare tiffin. Then, she had a thought – 'Neither of my kids got up during the night. Are they okay? Neel generally wakes up for milk or water. Is he feverish? And did I not notice because of my deep sleep?' She rushed to the bedroom to check his fever and he was normal. When she touched him, he changed his position and continued to sleep. She then touched her daughter to check if she was warm. Both were normal.
After packing the tiffin boxes and bottles, she looked at the clock. It was 7:10 am. She stayed for 5 minutes thinking that she should let Riya complete her five additional minutes of sleep or she will cry, as she does daily. At 7:15 am, she went to wake her daughter up and Riya got up without any fuss. She cooperated with her mother to get ready for school. She had her glass of milk with minimum force and caught the school bus before its arrival. Today, Riya's behaviour impressed her mom.
Then, Neel got up and his mom got him ready for school. As usual, he was happy to go to his playschool. Today, he finished his breakfast of an egg, and some cornflakes with a cup of milk. Mom was delighted. While packing aloo paratha in his tiffin she thought to herself, 'I won't be worried today if he doesn't finish his tiffin. He's had a good breakfast and will be back in 3 hours. Then I can feed him lunch.'
Daily, while going to school, she would instruct Neel to finish his tiffin and drink enough water. Today, she only gave him a goodbye kiss and waved her hand, and again, touched him to check his temperature. He then went happily to school with his dad.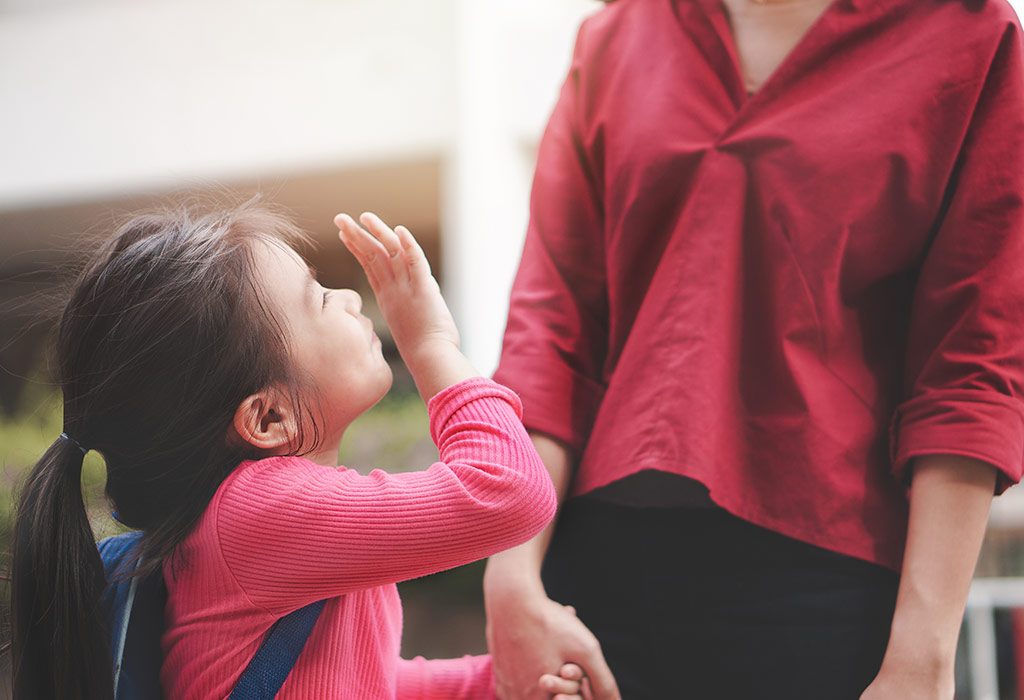 Then she had her breakfast peacefully. Both her maids arrived on time and did their tasks perfectly.
The kids came back from school. Mom opened their lunch boxes. Both were empty. She asked them who they shared their tiffing with. Neel and Riya gave the same answer – "I finished it!" Mom shouted, "Don't lie, Neel. Did you really finish your tiffin by yourself?"
"Yes, mamma," replied Neel.
"Or did the teacher feed you?"
"No mamma, I ate the food myself," answered Neel. Mom was surprised but was confused.
"Ok. If you both really finished it today then I'll serve you lunch now. You both have to eat on your own. Got it?"
She served the food and both ate the rice and dal with a spoon, all by themselves. Mom was still thinking as to what was going on today! Then she convinced herself that they must have played a lot in school. That could be the reason they were hungry and had their lunch on their own.
Then she called Riya and told her to get her bag and do her homework.
"But mamma…" Riya interrupted.
"Riya. No 'ifs and buts'. Don't request me for TV now. First, you finish your homework then watch TV for half an hour," Mom insisted.
"But mamma…" Riya again intervened.
"Riya…do your homework now!"
Riya brought in her bag. Mom checked her diary and was dazed to see homework pages.
Riya explained, "See, only 2 pages. I completed it in school only."
Mom wondered if any of her friends had helped her complete the work. But she didn't cross-question her.
Mom was astonished, as otherwise, she had to struggle daily to make her write a single page.
She then touched her forehead and checked. All was well.
Today Riya shared her toys and she played properly with Neel. Mom could hear their giggles in between.
At night, mom made lauki ki sabji. She knew that they would not eat this on their own so she fed both of them by her hands. Both ate the sabji without any complaint.
Then, both the children slept at 9. She again checked their temperature. It was normal.
Before going to sleep, she asked her husband if he had recited any story on good habits to the kids in the past couple of days or whether he had scolded them for something. He said no.
That night, she felt that something went wrong but she was very happy. She then checked her own temperature and it was normal.
She smiled and slept with a hope that tomorrow the same things would happen.
Both kids slept well that night.
With a fresh morning and with positive thoughts, she went to wake Riya up and she started crying, shouting "I want to sleep and don't want to go to school!" Neel also got up and clung on to his mom. This disturbed dad's sleep and the perfect day as per mom began.
I think this is the story of every mother. Although this perfect day is rare, it still comes in every mother's life!
Disclaimer: The views, opinions and positions (including content in any form) expressed within this post are those of the author alone. The accuracy, completeness and validity of any statements made within this article are not guaranteed. We accept no liability for any errors, omissions or representations. The responsibility for intellectual property rights of this content rests with the author and any liability with regards to infringement of intellectual property rights remains with him/her.